🥭 Bok Svaay K'chey (Smashed Green Mango Salad) 🌶️ Ital/Vegan Recipe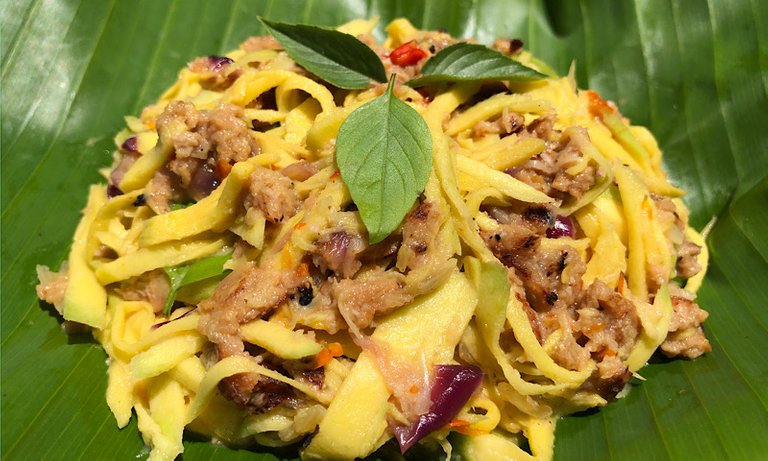 I made this recipe for entry Plant Power Cooking Challenge Week #15. I go to find green mango in the store a few days but they are not have this weekend. Here there are two mango trees behind our apartment, but I am scared to pick them. I need to ask the landlord for that.
Then I look to the landlord's house but they are not home, so I go with my little girl go to pick five green mangoes. They're not easy to pick because they are so high. Some mangoes fall every day, especially when there is much rain, and the goats like to eat those mangoes so much. I am too late to pick them before the goats all the time.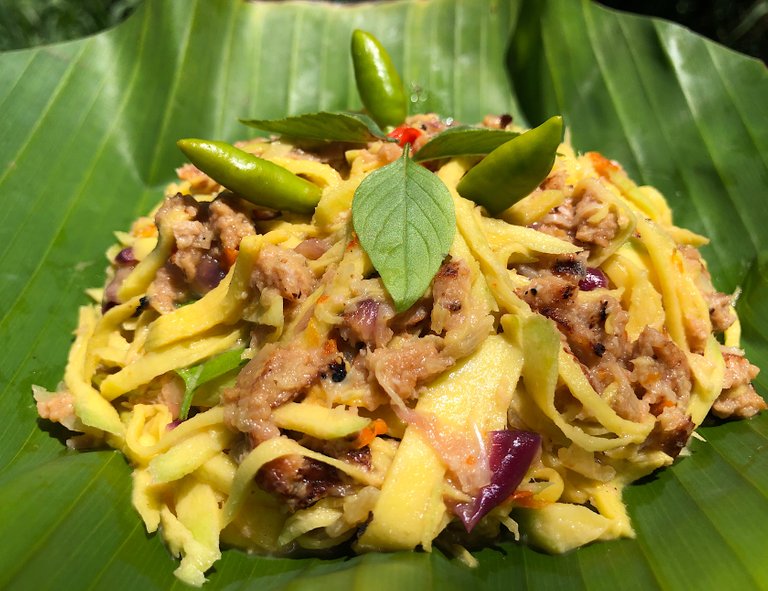 This food is popular in my country, very much so for the older people. Normally, we make it with dried fish and grilled and with dried shrimp too.

👩‍🍳 Mixes Green Mango (Ital) Recipe 🔪
វិធីធ្វើបុកស្វាយ

Ingredients
3 green mangoes
4 slices of vegan shrimp paste (I buy at special market)
1 red onion
6 cloves garlic
10 red fresh chilies, or to taste
a little basil
1 tsp salt or taste
1 tsp brown sugar
1 tsp nutritional yeast (optional)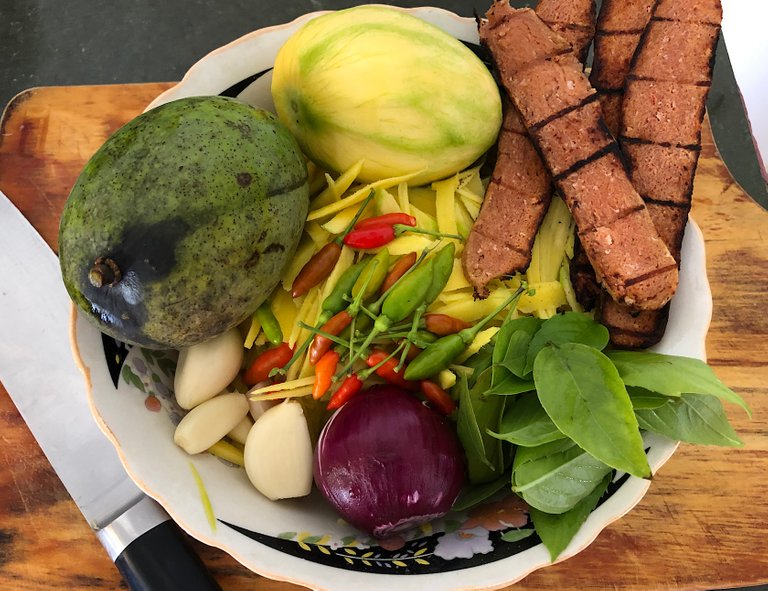 Peel green mangoes, then chop and cut them very tiny. Grill vegan shrimp paste and reserve. Now take a pan and dry-roast garlic, red onion, and chilies until a little brown. After pick apart vegan shrimp paste to make for easier crushing.
Step 1

Crush garlic, red onions, and chilies with salt, sugar and nutritional yeast.

Then add vegan shrimp crush it more.

Step 2

Normally, we add mango and crush it in the mortar together, but this mortar is too small so I put the paste in a bowl with mango.

Step 3

I put it on the shredded mangoes and crushes a little bit and taste, then add basil and mix together, it's ready.

Don't crush too much because it will make water.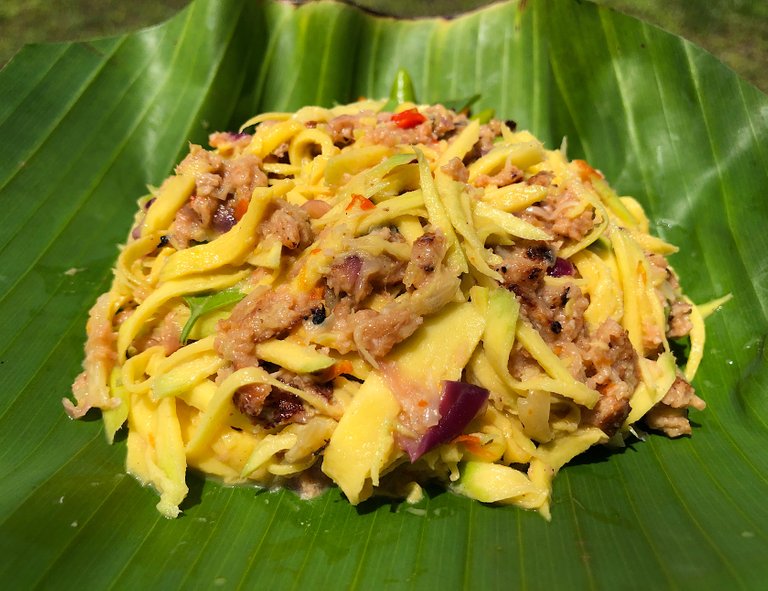 This dish I can eat every day. Have a nice day everyone and stay safe.
CLICK HERE TO JOIN HIVE AND START EARNING CRYPTO LIKE US

---
---