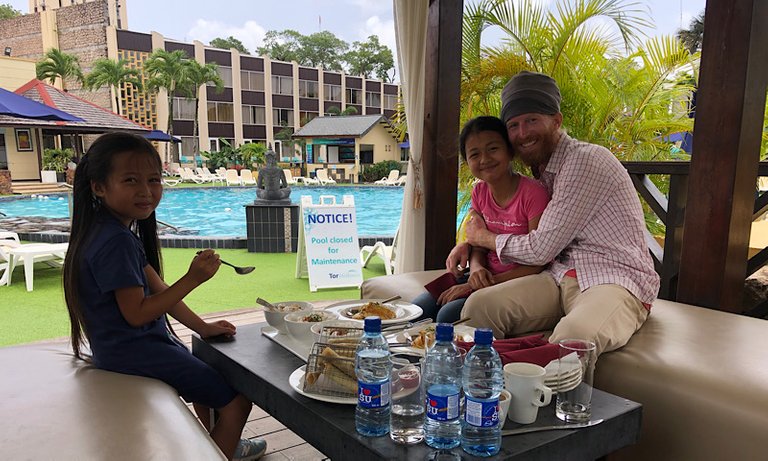 Happy Wednesday everybody! Yesterday I can't make a post because our family went to the city to meet a friend we know from Cambodia. This is two times we meet him at Torarica Resort in Suriname.
We spend time talking with this friend over there maybe 6-7 hours. We walked from Torarica Resort to the bus stop maybe 15-20 minutes. Oh the weather was so hot making us so tired.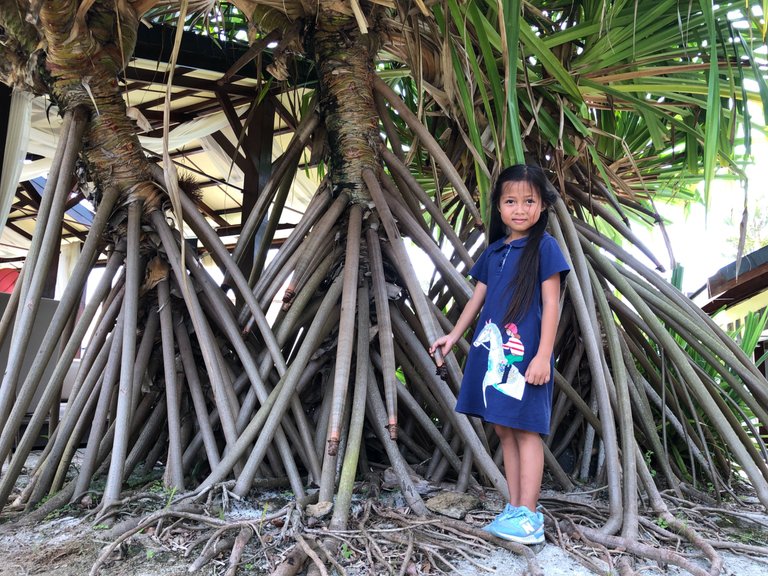 Justin and our friend talked a lot. It made my two daughters wan to play around, so I need to say sorry about that and take my daughters to play. This know this tree's name in my language, but I don't know in English.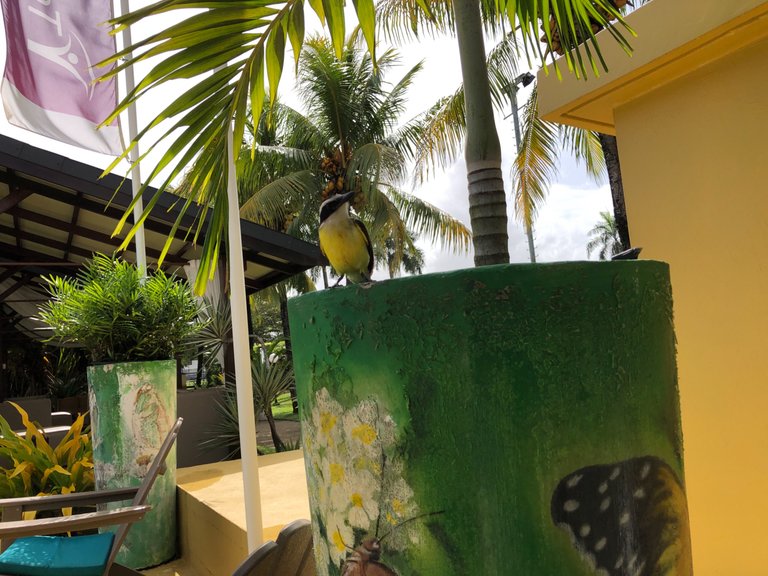 There were so many birds. They're not scared of people but if get too close to it, it will fly away.
There were 14 tamarind trees full of fruit. The first time Iwas scared to pick them but after I saw the guests pick them, it made me want to pick also.
I put them in my bag and I showed my husband, then my husband go to pick them again. We have so much green tamarind now, ha ha.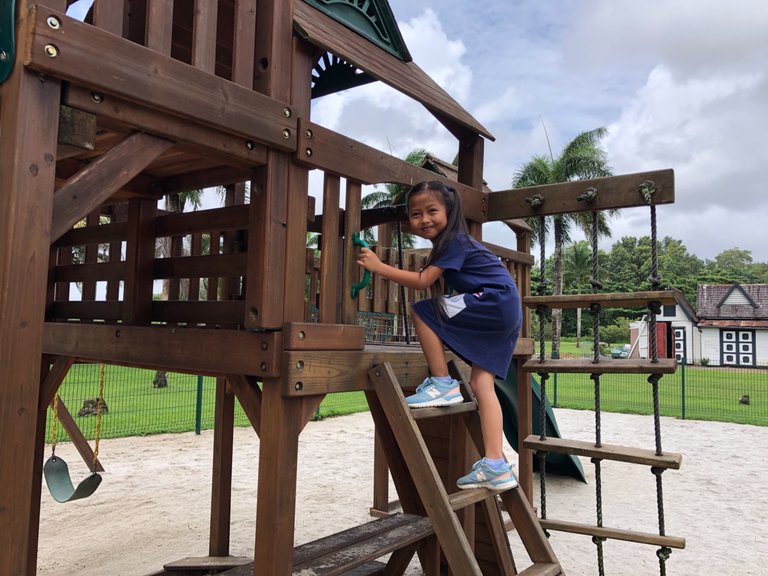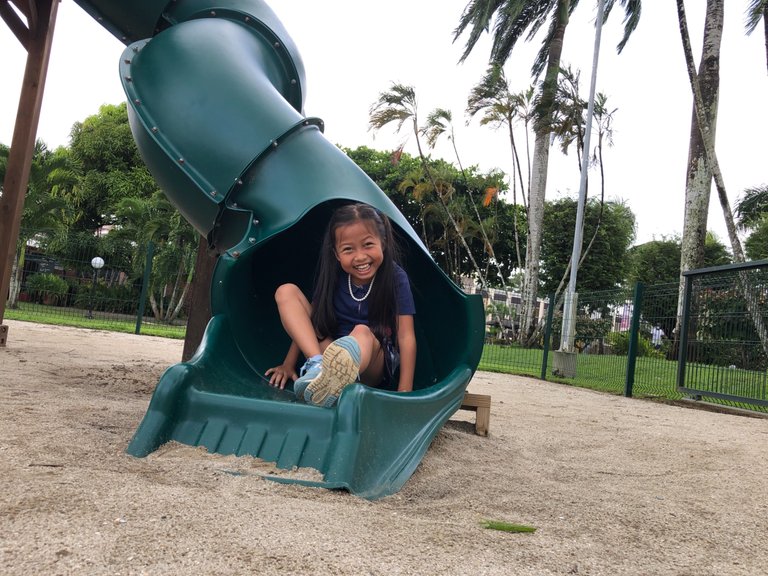 There were playthings for the kids also. My girls have not played like this in a very long time.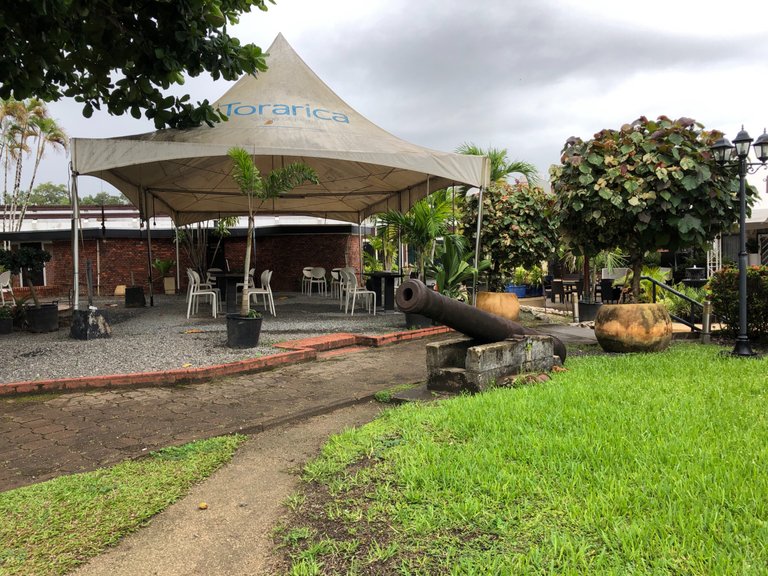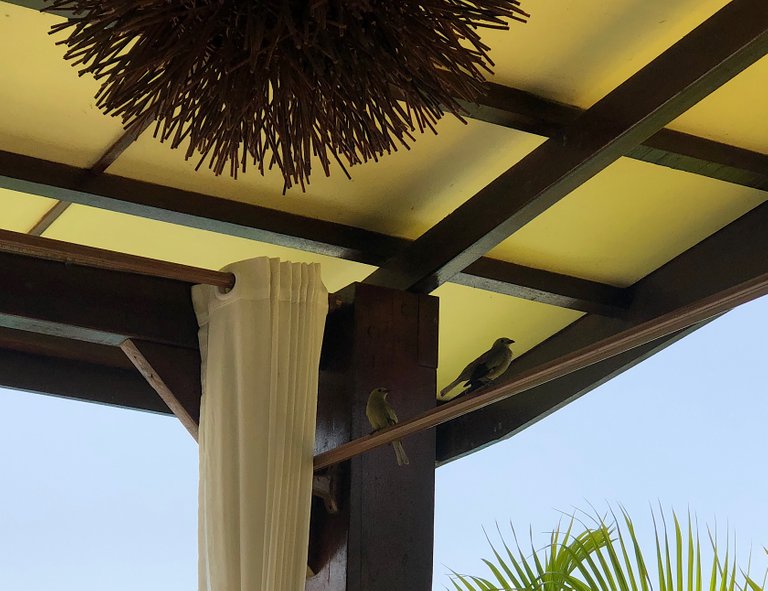 These birds waited to eat the guests' food. When they took the food already they fly very quickly away.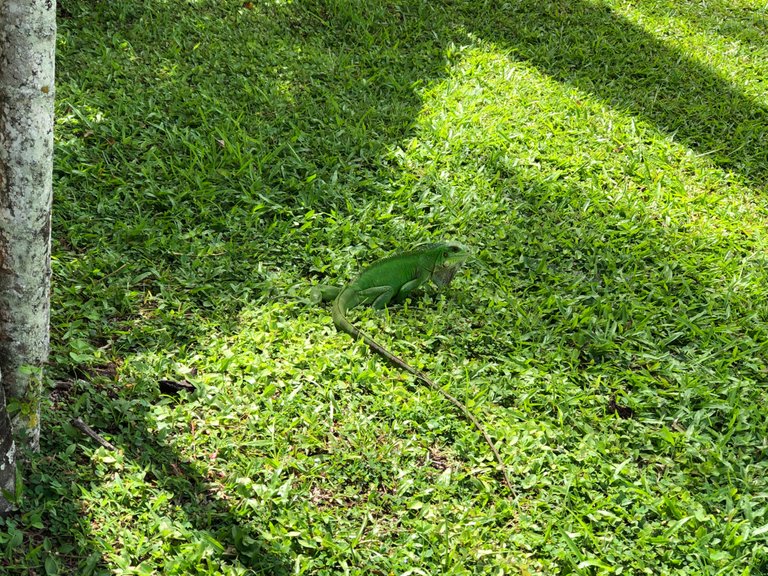 I saw so many iguanas and monitor lizards. They are so big!!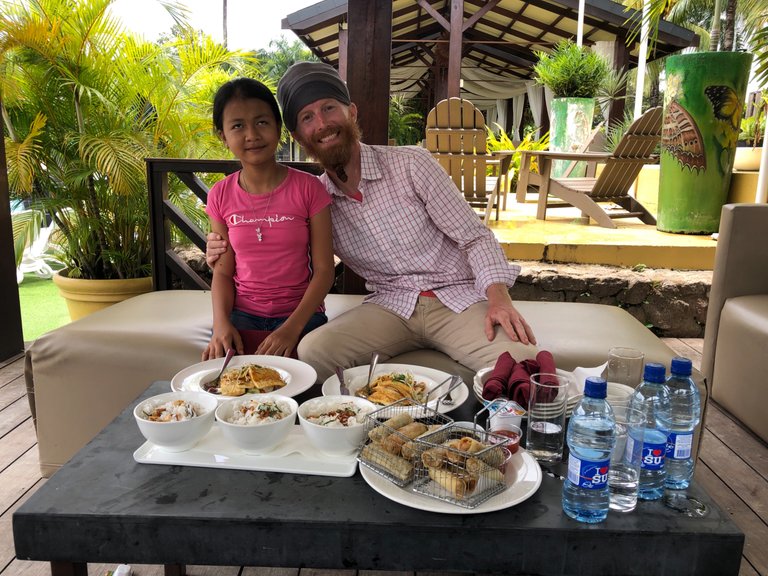 After we walked and played so much, we wanted to eat but there was only two kinds of vegan food.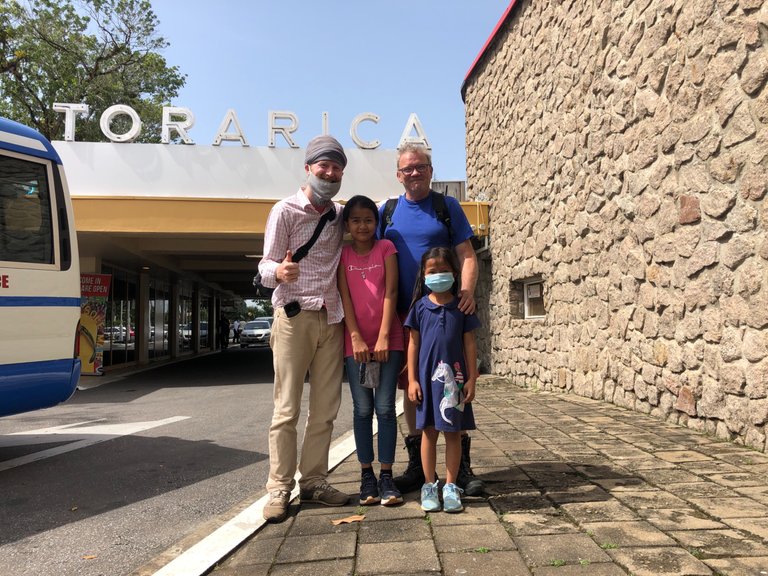 This is a picture when we said bye bye. He need to ride the car go to airport and we go to find the bus because we only have bad taxi experience.
Before we have many problems with taxi drivers. They need 250 SRD from us, but usually we ride for 70 srd. Now we don't ride taxis to come back home.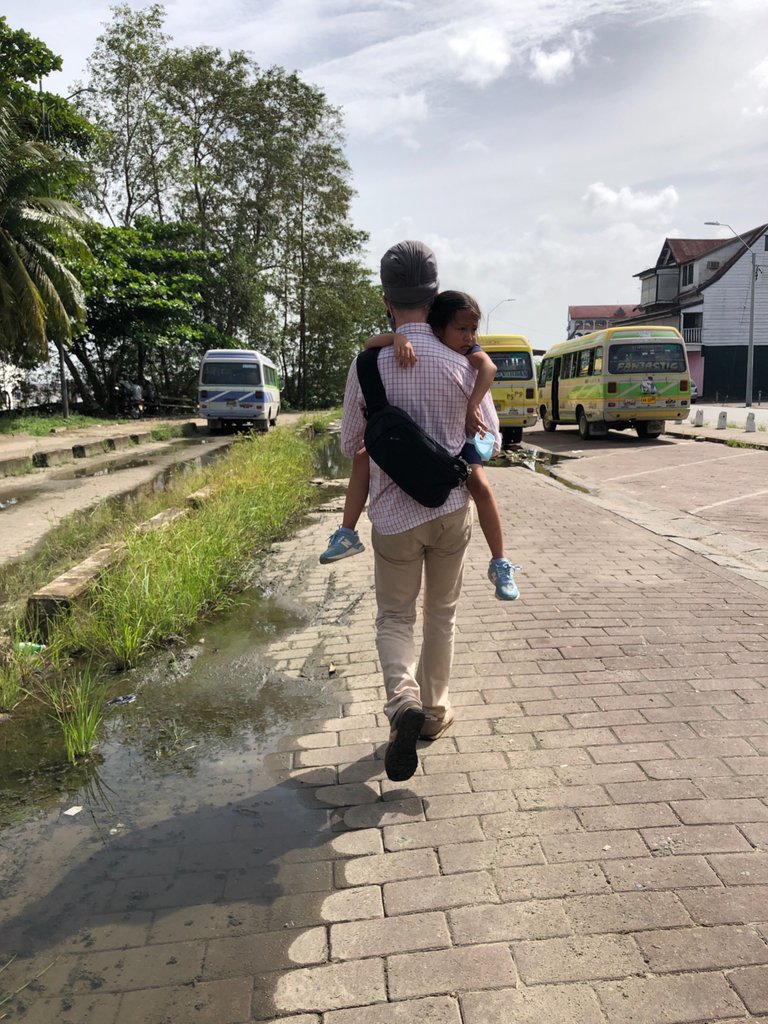 We have good luck though, still have just one bus for us to ride because it's nearly 4 o'clock and they close at 4 pm.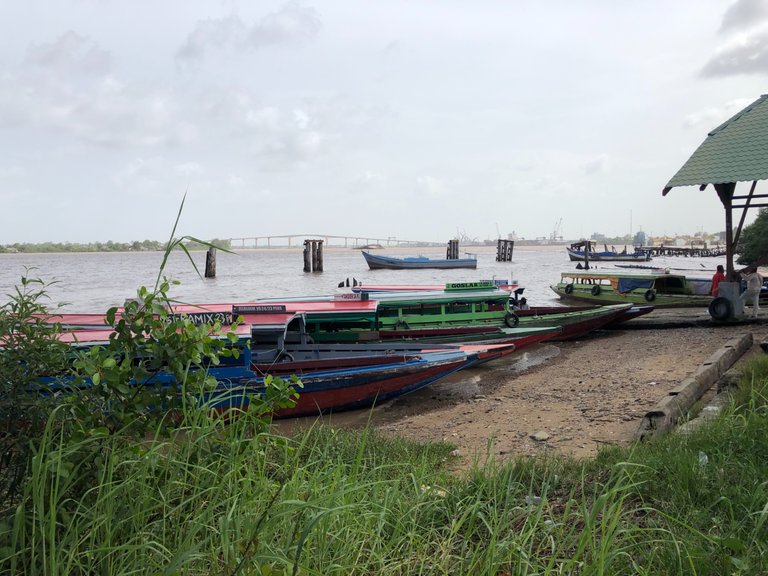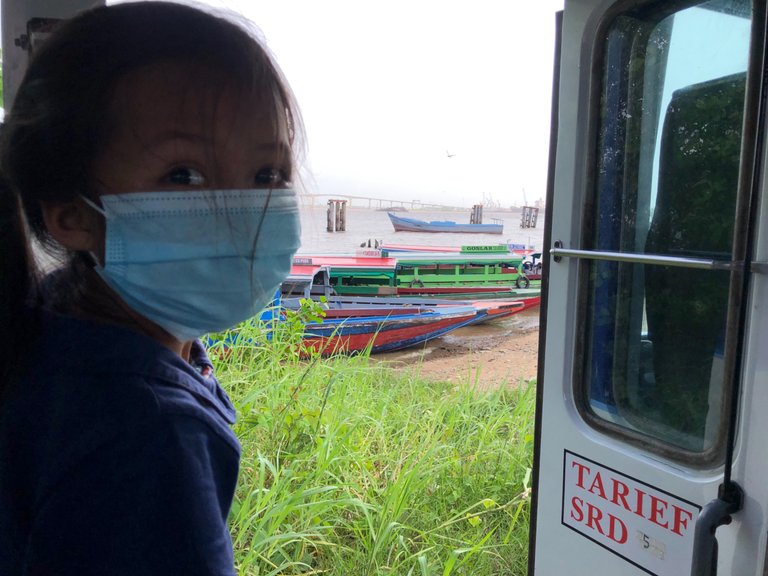 Now we are in the bus waiting until 4:00 o'clock and theb left. Before COVID 1 person is 1,65 SRD, but now 5 SRD, still much cheaper than taxi. When we reach home I feel so tired because the weather is very hot.
I try to drink water then I feel dizzy and go to sleep and not eat dinner last night. I hate feeling like that so much. Thank you very much @justinparke for taking care of me. Love you.
---
🙏 THANKS FOR READING 🙏
If you enjoyed this post, please upvote and reblog.
CLICK HERE TO JOIN HIVE AND START EARNING CRYPTO LIKE US