Pickled Morning Glory 🌶️ A Khmer Vegan/Ital Recipe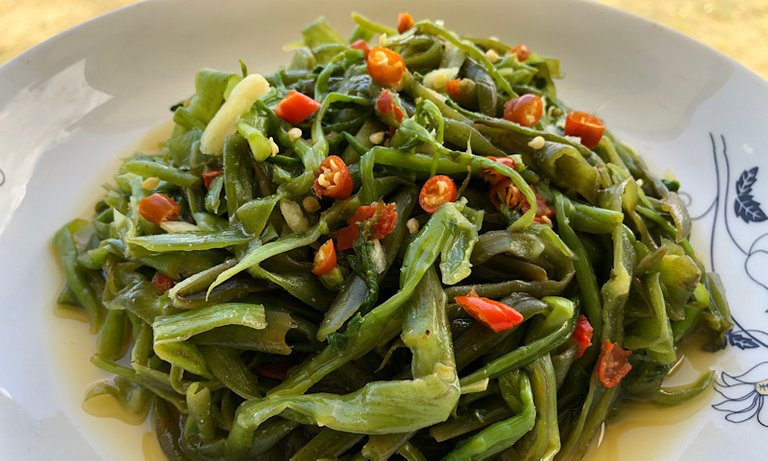 Hi guys, how are you doing today? I wanted to show you how to make pickled morning glory for an easy and fast meal. Normally Cambodians eat this pickle with sausage or any kind of grilled meat.
I love to eat all kinds of pickles, and I can eat them without anything else. Some people in my country use lemongrass also for this recipe but some people do not add it. I like to use lemongrass but I do not have any now. Please enjoy.

👩‍🍳 Pickled Morning Glory (Ital) Recipe 🔪
វិធីធ្វើជ្រក់ត្រកួន

Ingredients
1 bunch of morning glory
lime juice to taste
6 cloves garlic
fresh chilies as you like
salt to taste
2 tbsp brown sugar or taste
1 tbsp nutritional yeast (optional)
You can use vinegar also, but I used lime because I have so many from a friend. I wanted to use them all before they are spoiled.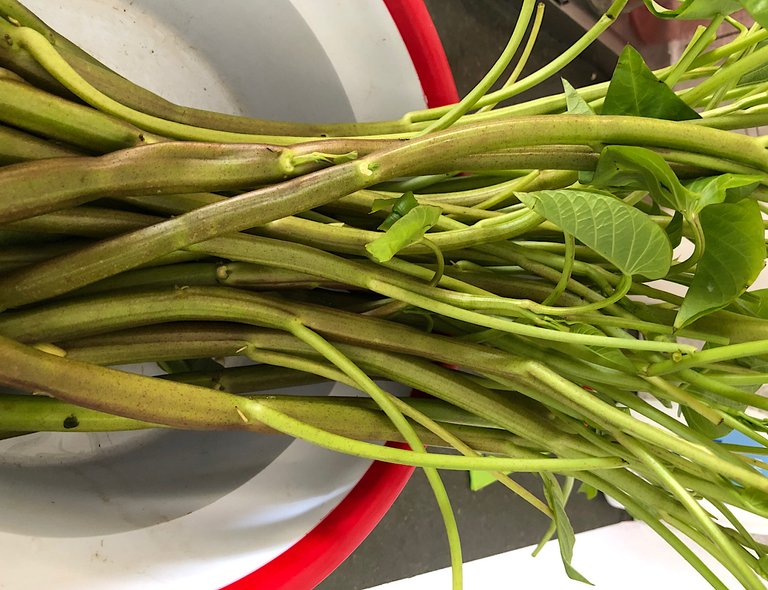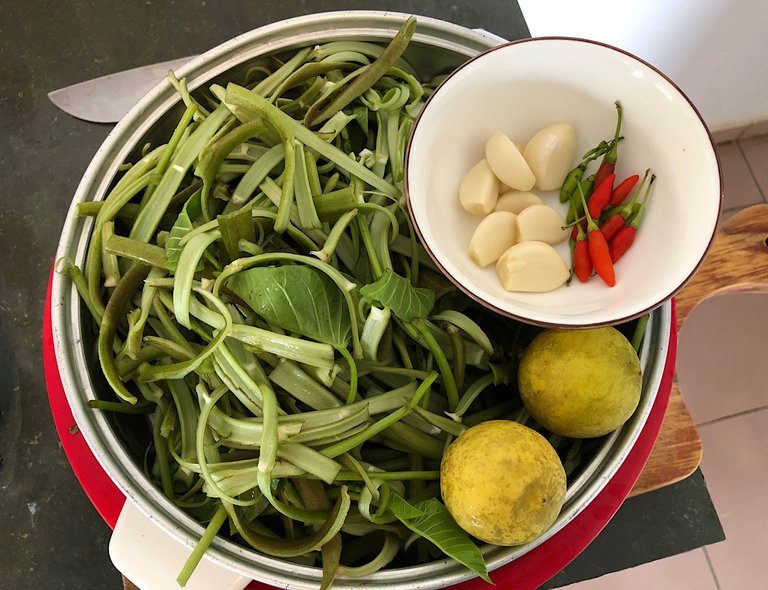 Cut water morning glory like this and wash it. If we have young morning glory we don't need to do that, just cut it short.
Put 1 tbsp salt or more and mix it well. Keep it 5 to 10 minutes, then wash it again and remove it from the water.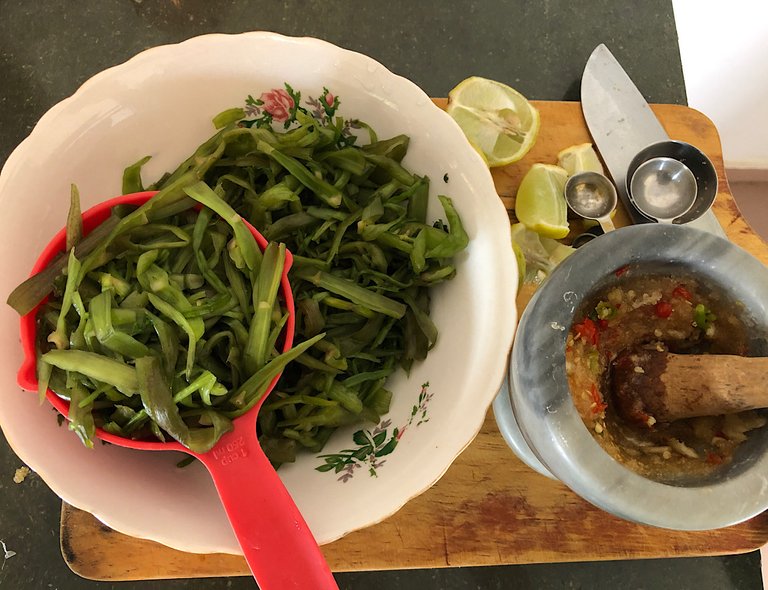 After soft it's now about two cups of morning glory. Crush garlic, chilies, salt, and nutritional yeast well.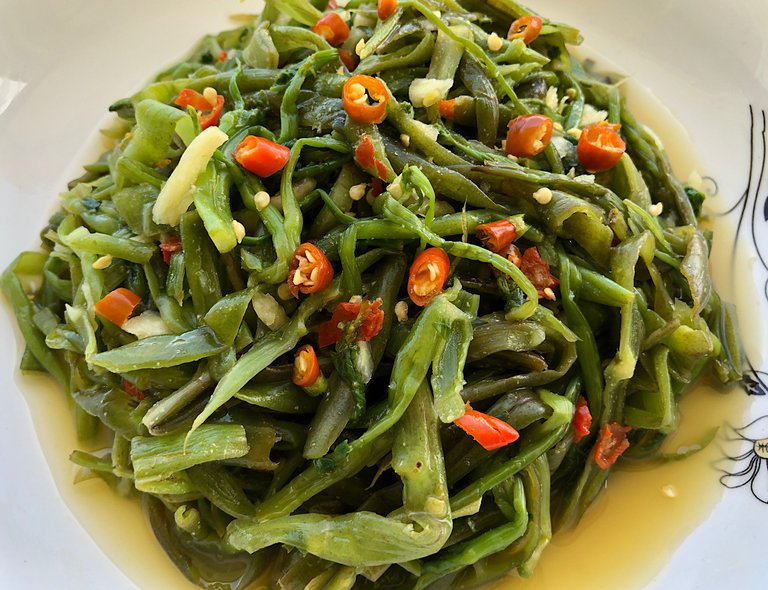 Now add garlic paste and mix it very well. We can eat it now or keep it one hour, or one night and it is more delicious.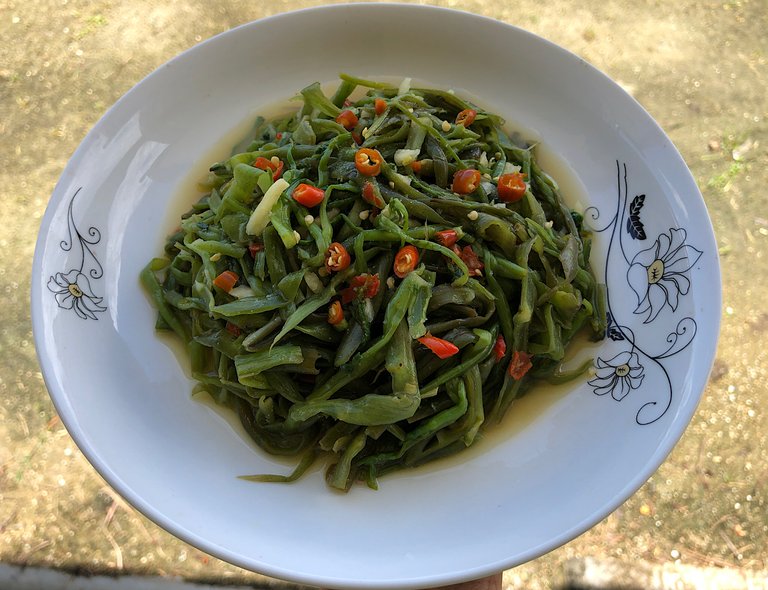 Have a wonderful day everybody and stay safe. 😊❤️
CLICK HERE TO JOIN HIVE AND START EARNING CRYPTO LIKE US

---
---