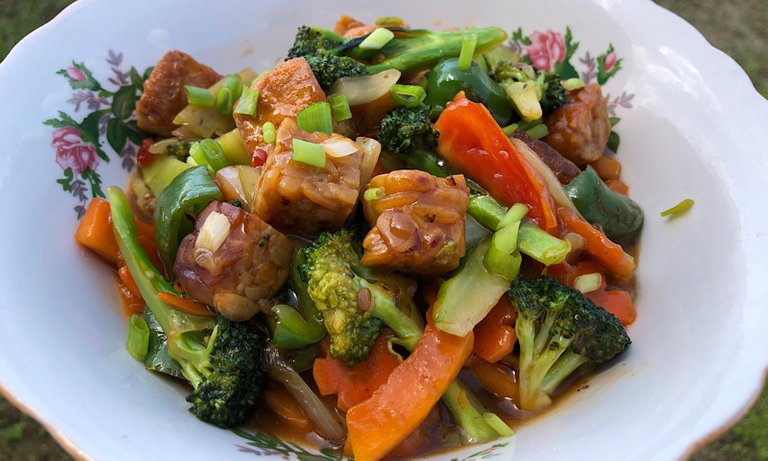 Greetings from Suriname! I bought many different vegetables from the Chinese store the other day, so I would like to make sweet and sour food. I didn't eat this food a long time already because it's difficult to get broccoli here.
I love to eat broccoli so much more than other vegetables, but here they don't have it in the stores around our place. We need to get it in the big supermarket in the city and it is so expensive. I live here two years already but I just buy it maybe four or five times.

👩‍🍳 Sweet & Sour Mixed Vegetable Stir-Fry 🔪 100% Ital 💚💛❤️
វិធីធ្វើឆាជូផ្អែមបួស

Ingredients
1/2 broccoli
1 onion
50g pumpkin or more
1 green bell pepper
1 tomato
1/2 carrot
1/2 block of tempeh
70g tofu
3 cloves garlic
1 green onion
1 tbsp cassava flour
1 tbsp tamarind juice or taste
1/2 tsp salt or taste
1 tbsp brown sugar
1 tbsp soy sauce
1/2 cup water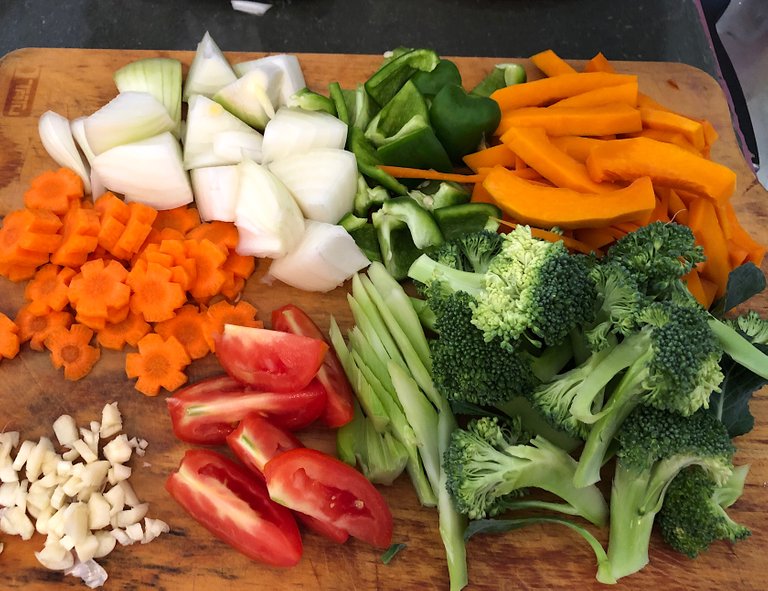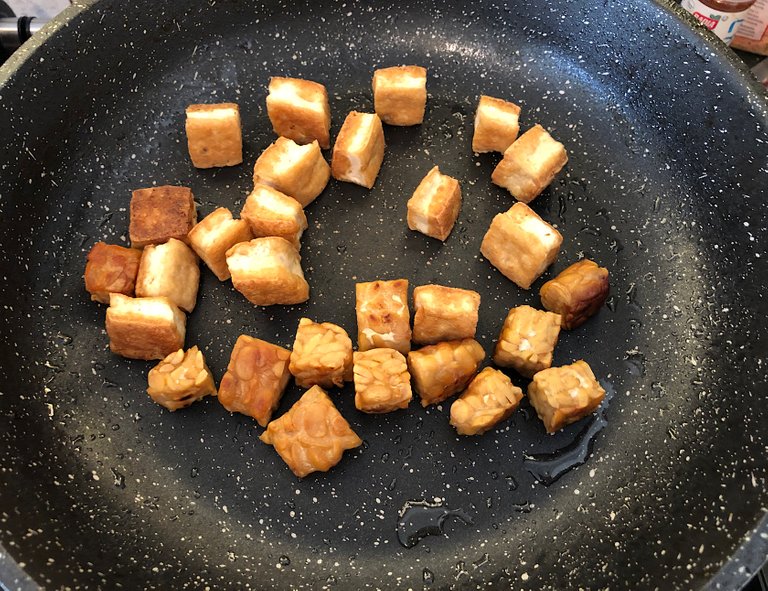 Fry tempeh and tofu until brown, then cut all vegetables, boil in water add salt and pour a little oil in the pot after boiling broccoli. Remove them, put in cool water and remove.
Step 1

Heat oil and fry garlic until aromatic.

Step 2

Then put pumpkin, carrot, fry it one minute.

Step 3

After put onion, bell pepper, fry little.

Put broccoli, tempeh, tofu, fry it. Add salt, sugar, soy sauce tamarind juice, stir little.

Step 4

Then add tomato to stir-fry, mix cassava flour in the water until dissolve and pour in the pan, fry it little and taste.

Close the stove, put green onion, it's ready now.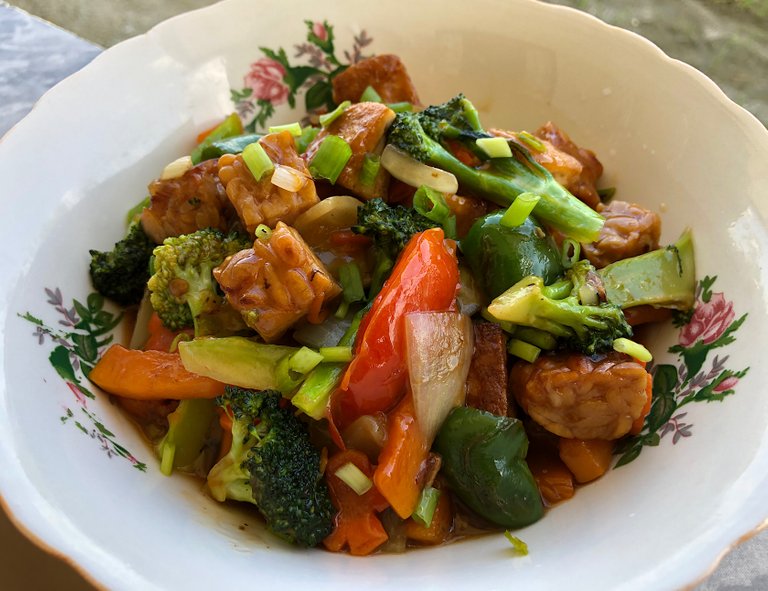 Have a beautiful day everybody.

🙏 THANKS FOR READING 🙏
If you enjoyed this post, please upvote and reblog.