GRIM REAPER (ENG/ITA) SHARE YOUR BATTLE Weekly Challenge! GRIM REAPER
---
👉 ENG VERSION 👈

---

Hi friends, here we are at a new appointment with the challenge organized by the @splinterlands team.
Become a fixture to learn about the monsters in the game and improve our skills in fielding the right team.
In the link below you will find all the info to participate!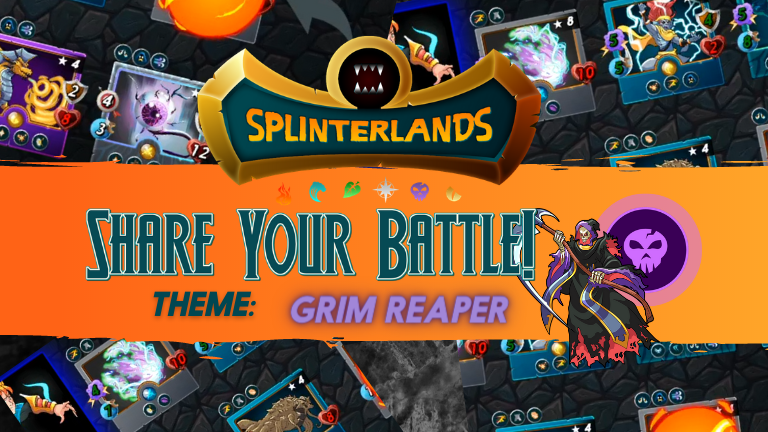 SHARE YOUR BATTLE Weekly Challenge! GRIM REAPER
---

This week we are talking about a very powerful monster, we are talking about:
GRIM REAPER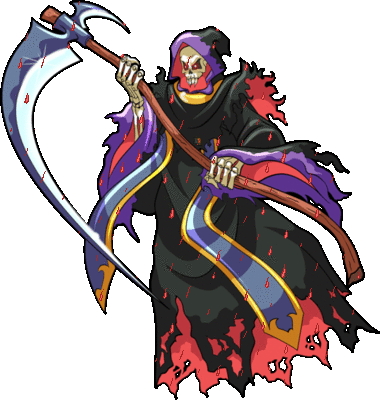 Grim Reaper is often spotted on the verge of death or by those returning from near-death experiences.
They have no face and their cloaks are so heavy that they scrape the earth as they approach to rip the soul out of their victims, gripping a scythe with their long bony fingers.

Belonging to the DEATH element but also usable by DRAGONS, this card is part of the REWARD collection.
It is a RARE card and uses RANGED attack and can be upgraded up to level 8.
Beware of RULESETS such as LITTLE LEAGUE which allows the use of monsters with a mana cost of four or less, BROKEN ARROWS which does not allow the use of cards with a RANGED attack and ODD ONES OUT which allows you to deploy only monsters with odd mana.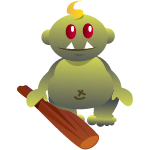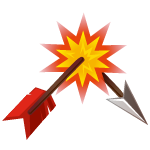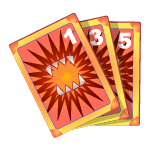 ---
This scary monster is already very powerful from the first levels; deploying him in battle is never such a bad choice.
If enhanced it can be a key card given its qualities but let's see them in detail.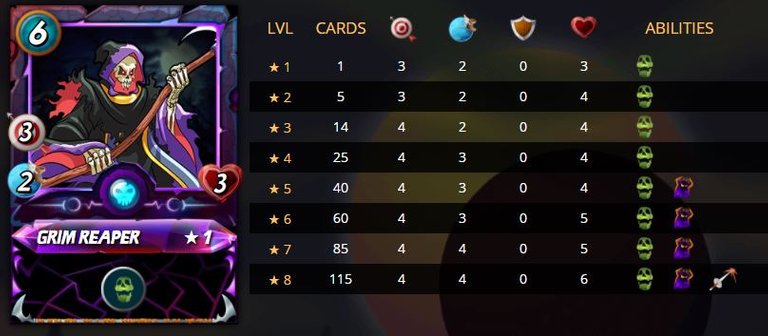 GRIM REAPER, at level one, already has a decent attack of three and at level three it reaches its maximum of four.
The speed is only two up to level three but as you upgrade it gradually goes up to its maximum speed of four which is great.
She has no armour so she should be well defended while his life starts from a medium-low range of three to a maximum of six at level eight, a lot of life and a great attack for this card.




GRIM REAPER starts with a power AFFLICTION ability that gives a chance to afflict hit monsters preventing them from healing and being healed.
At level five the ability OPPRESS has added this power doubles the damage on hit cards that have no attack.
Finally, at level eight PIERCING is added, if the RANGED or MELEE attack is in excess on the armour, the remaining damage will take life.
So many nice skills for this monster that make him really strong.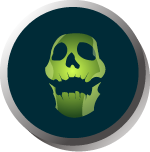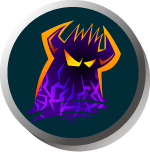 Its MANA cost is perhaps six apparently high in the first levels but then just given the power it reaches once upgraded.
---
We just have to see DEFENDER TRUTH in action !!
---
LEEET'S GOOOO!
---
RULESETS:

STANDARD: No changes to Rulesets in-game.
MANA: 19
---
DEPLOYMENT: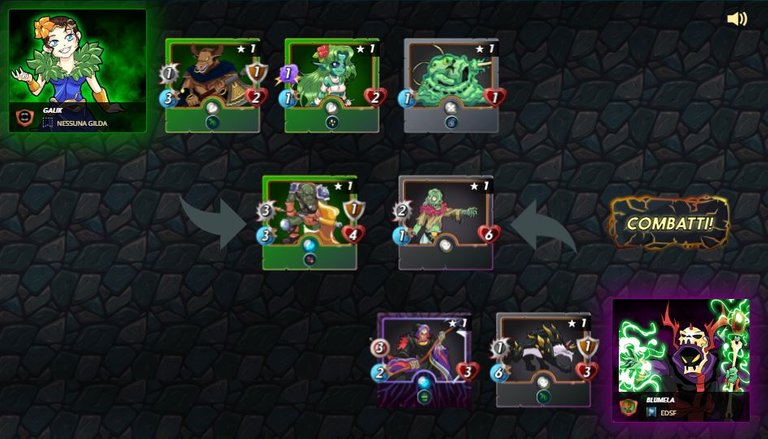 For this match I have deployed as Summoner ZULTAN MORTALIS of the DEATH element has the power to reduce the MELEE attack of the opposing monsters by one and allows me to use our Monster Challenge.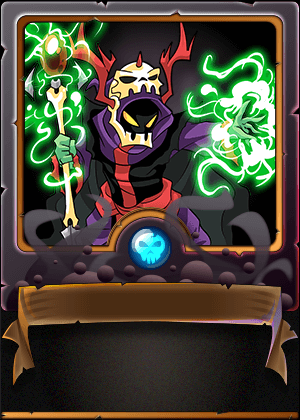 As Tank in the front row, I chose ANIMATED CORPSE common card of the element DEATH. I only have it at level one and therefore has no skills but a decent life and two attack points.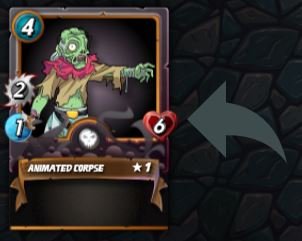 In the back, I have inserted SPINEBACK WOLF which has MELEE attack but has the REACH ability therefore able to attack from the second row.

In last position, I deployed our challenge monster GRIM REAPER protected by the two Tanks in the hope that my opponent does not put cards with a SNEAK ability that allows monsters to attack the last card deployed.
---
My opponent has opted for the EARTH element and as Summoner has chosen LYANNA NATURE who has the power to increase the life of allied cards by one.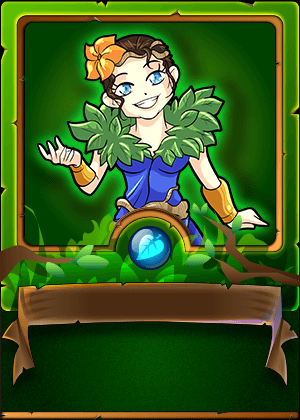 In the front row as TAnk has deployed STOESPLITTER ORC RARE card of the EARTH element with RETALIATE ability that gives probability to counterattack the cards that hit it with MELEE attack.
The very strong card at low levels and I shook a little when I saw it :).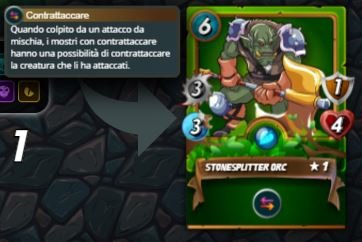 In the second position, he inserted MINOTAUR WARRIOR common card with MELEE attack but with REACH ability which, like SPINEBACK WOLF, gives him the possibility to attack from the second row.
In the third row has deployed WOOD NYMPH card with magic attack and the ability TANK HEAL, this power allows this monster to heal the cards in the front row at each of its turns.

In the last row, he placed CREEPING OOZE NEUTRAL card with SLOW power that reduces the speed of the opposing cards.
---
It took four rounds to win the game and GRIM REAPER did the big deal.
Fortunately, none of the cards had the SNEAK ability, and he was able to make attacks without being hit.
The front row tanks protected her perfectly and the victory came quickly.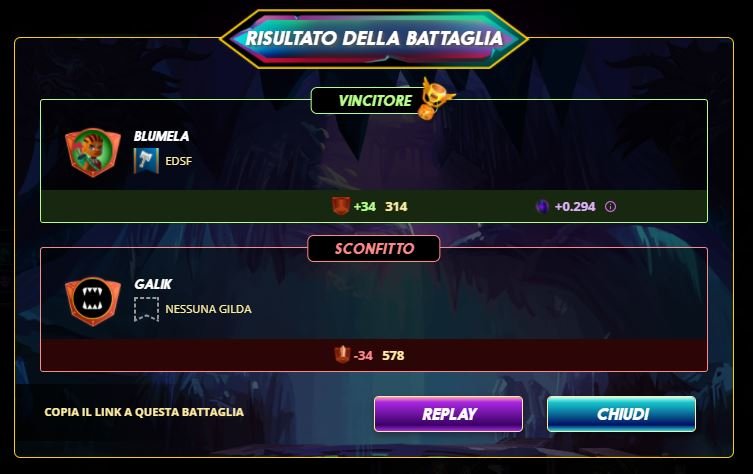 HERE under the REPLAY LINK!
https://splinterlands.com?p=battle&id=18882255117b9849116ecdaa6518d2c4ced88ece&ref=blumela
---
This monster, if well protected, can be strong already at low levels, its attack of three and its ability are very powerful.
I guess if upgraded it can truly become a key card in battles and I will definitely upgrade this card.
---
If you haven't tried this game yet my advice is to do it this is my link referral you can use the link if you like it or not but the point is always the one game to try! :-)
https://splinterlands.com?ref=blumela
If you don't like using it;) below!.
Have fun and see you in battle!!
---
The photos and gifs are screenshots taken from the Splinterland game I own or from splinterlands source.
---
---
---
---
👉 ITA VERSION 👈

---
Ciao amici, eccoci ad un nuovo appuntamento con la challenge organizzata dal team @splinterlands.
Diventato un appuntamento fisso per imparare a conoscere i mostri del gioco e migliorare le nostre capacità nello schierare il team giusto.
Nel link qui sotto trovate tutte le info per partecipare!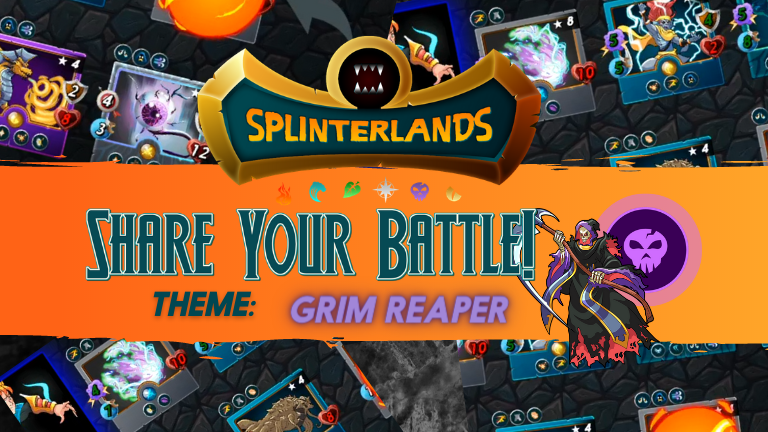 SHARE YOUR BATTLE Weekly Challenge! GRIM REAPER
---

Questa settimana parliamo di un mostro molto potente, parliamo di:
GRIM REAPER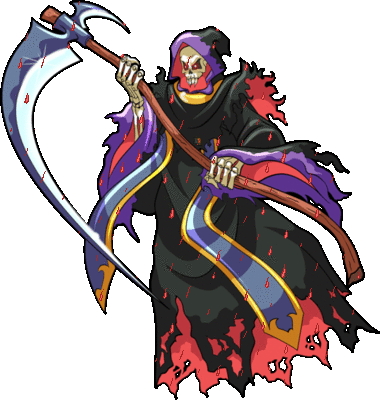 I Grim Reaper sono spesso avvistati in punto di morte o da chi ritorna da esperienze pre-morte.
Non hanno volto e i loro mantelli sono così pesanti da raschiare la terra mentre si avvicinano per strappare l'anima alle loro vittime, impugnando con le loro lunghe dita ossute una falce.

Appartenenti all'elemento DEATH ma utilizzabili anche dai DRAGONS, questa carta fà parte della collezione REWARD.
E' una carta RARE e utilizza attacco RANGED e può essere potenziata fino a livello 8.
Attenzione alle RULESETS come LITTLE LEAGUE che permette l'utilizzo di mostri con costo in mana quattro o inferiore, BROKEN ARROWS che non permette l'utilizzo di carte con attacco RANGED e ODD ONES OUT checonsente di schierare solo mostri con mana dispari.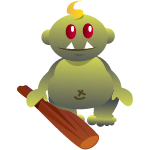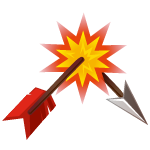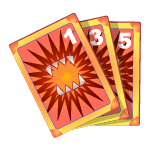 ---

Questo spaventoso mostro è già molto potente dai primi livelli e schierarlo in battaglia non è mai una scelta cosi sbagliata.
Se potenziato può essere una carta chiave visto le sue doti ma vediamole nel dettaglio.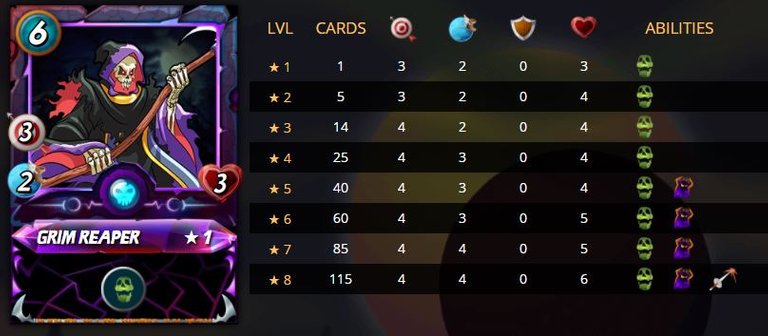 GRIM REAPER, a livello uno, possiede già un discreto attacco di tre e a livello tre raggiunge il suo massimo di quattro.
La velocità è solo due fino a livello tre ma potenziandola sale gradualmente fino alla sua massima velocità di quattro che è ottima.
Non possiede armatura quindi va ben difesa mentre la sua vita parte medio-bassa di tre fino a un massimo di sei a livello otto, tanta vita e un ottimo attacco per questa carta.




GRIM REAPER parte con una abilità AFFLICTION potere che da probabilità di affliggere i mostri colpiti impedendogli di curarsi ed essere curati.
A livello cinque si aggiunge l'abilità OPPRESS questo potere raddoppia il danno su carte colpite che non hanno attacco.
In fine a livello otto si aggiunge PIERCING, se l'attacco RANGED o MELEE è in eccesso sulla armatura, il danno rimanente toglierà la vita.
Tante belle abilità per questo mostro che lo rendono davvero forte.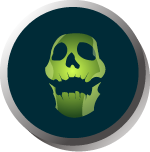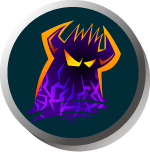 Il suo costo in MANA è di sei forse apparentemente alto nei primi livelli ma poi giusto vista la potenza che raggiunge una volta potenziato.
---

Non ci resta che vedere in azione DEFENDER TRUTH!!
---
LEEET'S GOOOO!
---
RULESETS:

STANDARD: Nessuna modifica di Rulesets in partita.
MANA: 19
---

SCHIERAMENTO: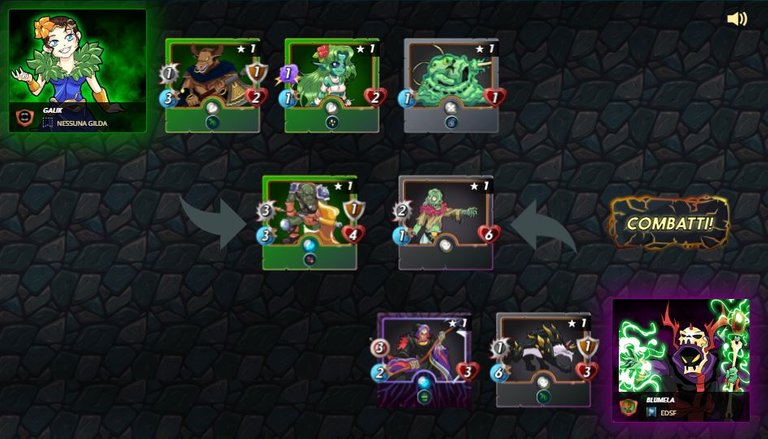 Per questa partita ho schierato come Summoner ZULTAN MORTALIS dell'elemento DEATH ha il potere di ridurre di uno l'attacco MELEE dei mostri avversari e mi permette di utilizzare il nostro mostro Challenge.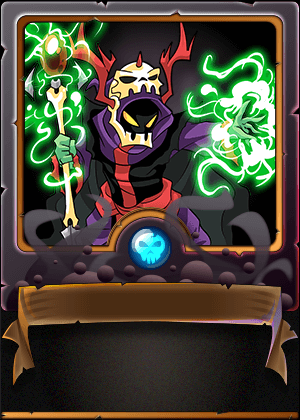 Come Tank in prima fila ho scelto ANIMATED CORPSE carta comune dell'elemento DEATH. l'ho solo al liveelo uno e quindi non ha nessuna abilità ma una discreta vita e due punti attacco.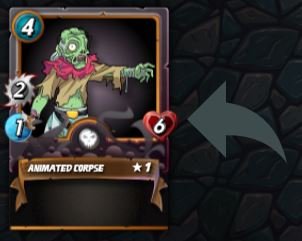 Nelle retrovie ho inserito SPINEBACK WOLF che ha attacco MELEE ma possiede l'abilità REACH quindi in grado di attaccare dalla seconda fila.

In ultima posizione ho schierato il nostro mostro challenge GRIM REAPER protetto dai due Tank nella speranza che il mio avversario non metta carte con abilità SNEAK che permette ai mostri di attaccare l'ultima carta schierata.
---

Il mio avversario ha optato per l'elemento EARTH e come Summoner ha scelto LYANNA NATURE che ha il potere di aumentare di uno la vita delle carte alleate.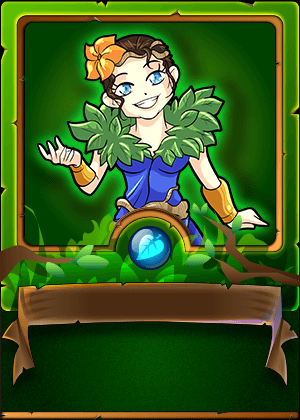 In prima fila come TAnk ha schierato STOESPLITTER ORC carta RARE dell'elemento EARTH con abilità RETALIATE che da probabilità di contrattaccare le carte che lo colpiscono con attacco MELEE.
Carta molto forte a bassi livelli e un pò ho tremato quando l'ho vista :).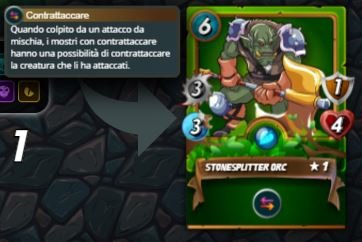 In seconda posizione ha inserito MINOTAUR WARRIOR carta comune con attacco MELEE ma con abilità REACH che, come SPINEBACK WOLF, gli da la possibilità di attaccare dalla seconda fila.
In terza fila ha schierato WOOD NYMPH carta con attacco magico e l'abilità TANK HEAL, questo potere permette a questo mostro di curare le carte in prima fila a ogni suo turno.

In ultima fila ha posizionato CREEPING OOZE carta NEUTRAL con potere SLOW che riduce la velocità delle carte avversarie.
---
Sono serviti quattro round per vincere la partita e il grosso l'ha fatto proprio GRIM REAPER.
Fortunatamente nessuna carta aveva l'abilità SNEAK e ha potuto sferrare attacchi senza subirne.
I tank in prima fila l'hanno protetta alla perfezione e la vittoria è arrivata velocemente.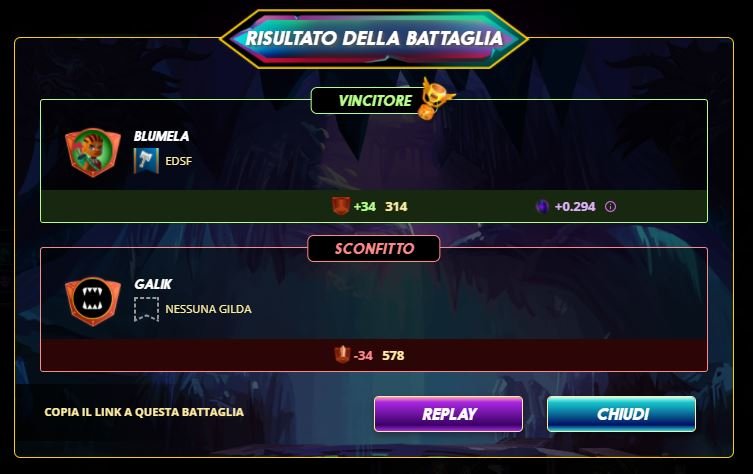 QUI sotto il LINK del REPLAY!
https://splinterlands.com?p=battle&id=18882255117b9849116ecdaa6518d2c4ced88ece&ref=blumela
---

Questo mostro, se bene protetto, può essere forte già a livelli bassi, il suo attacco di tre e la sua abilità sono molto potenti.
Immagino che se potenziata possa diventare veramente una carta chiave nelle battaglie e sicuramente potenzierò questa carta.
---

Se ancora non hai provato questo gioco il mio consiglio è quello di farlo questo è il mio link refferal puoi utilizzare il link se ti fa piacere oppure no ma il punto è sempre quello gioco da provare! :-)

https://splinterlands.com?ref=blumela

Se non vi fa piacere utilizzarlo ;) qui sotto!.

Buon divertimento e ci vediamo in battaglia!!

Le foto e le gif sono screen shot fatti al gioco Splinterland in mio possesso o di fonte splinterlands.

---
---
---