SILVERSHIELD BARD (ENG/ITA) SHARE YOUR BATTLE Weekly Challenge!

---
👉ENG VERSION👈

---
Hi guys, also this week we couldn't miss the new challenge organized by @splinterlands !!
While last week we talked about a giant this week we meet a beautiful girl who just met her sparked my romantic mood and I couldn't resist singing him a serenade :).
She too is a musician like me but above all a singer, she has a powerful voice able to unify and accelerate the teams while the volume can scare the spirits.
These musicians spend their lives in the university of LIGHTING and those unable to sing specialize in storytelling, humour and wit.
This week the card has been selected for our challenge:
SILVERSHIELD BARD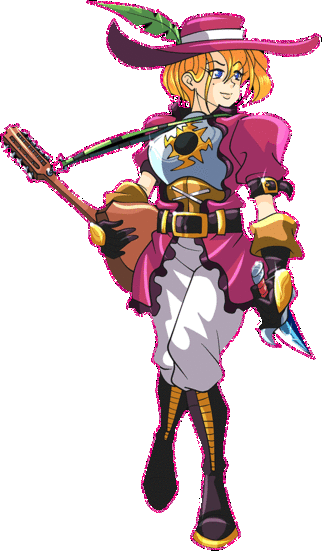 This card is part of the PROMO (ORB) collection, it is a RARE card of the LIFE element and has a MELEE attachment but only from the second level onwards.
It can also be used by DRAGONS but beware of RULESETS that do not allow its use as KEEP YOUR DISTANCE which does not allow the use of monsters with MELEE attack, EVEN STEVENS which only allows the use of cards with even mana cost.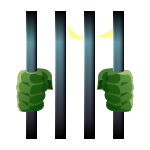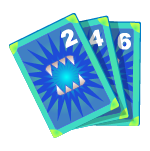 The value of this card at level one is 0.32 dollars while at its maximum level it reaches 19 dollars, values taken as I write this post.

This card is not often seen in battle, perhaps only in cases where mana is leftover and its low cost allows it to be inserted without too much effort.
I used it for this challenge and I honestly don't know how to use it but let's do a rundown on the characteristics of this monster that can reach level eight of power.
At level one, it has no attack and this is the main reason I don't use this card other than to use up all the mana, it reaches attack two at level six and then stops.
The speed is two and reaches a maximum of four at level seven while possessing no armour.
Life is one at a basic level and reaches a maximum of three at level eight.




The MANA cost of this card is one and makes it easy to insert in the combat deck, even if you hardly ever see it and even I use it little if not by mistake ... I have yet to learn how to use it to the fullest.
At level one she has the CLEANSE power ability which removes any negative effects from the first card deployed.
At level five a second SWITNESS ability is added which increases the speed of all friendly cards.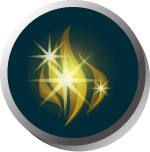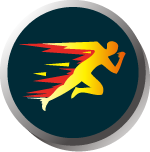 We just have to see SILVERSHIELD BARD in "action" !!
---
LEEET'S GOOOO!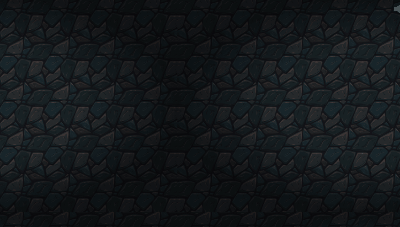 ---
RULESETS:

STANDARD: No changes to Rulesets in-game.
MANA: 19
---
DEPLOYMENT: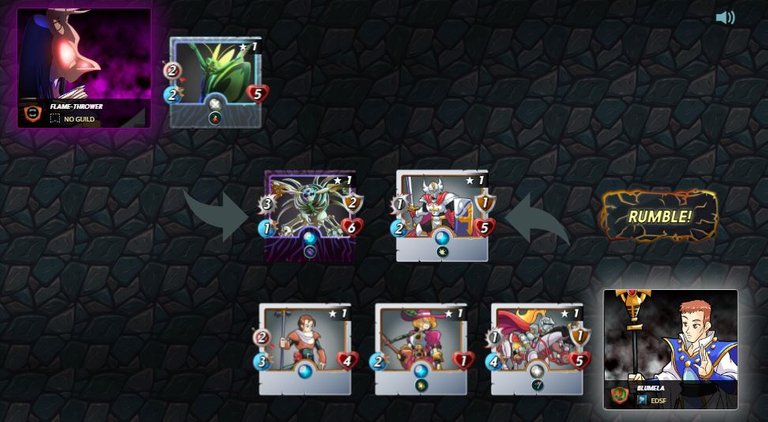 For this game, I chose the LIFE element by deploying the Summoner TYRUS PALADIUM RARE card with a MANA cost of three.
This Summoner has the power to increase the armour of all friendly cards by one.
My opponent opted for the DEATH element by deploying the Summoner CONTESSA L'AMENT RARE card with a MANA cost of three.
This Summoner has the power to reduce the RANGED attack of opposing cards by one.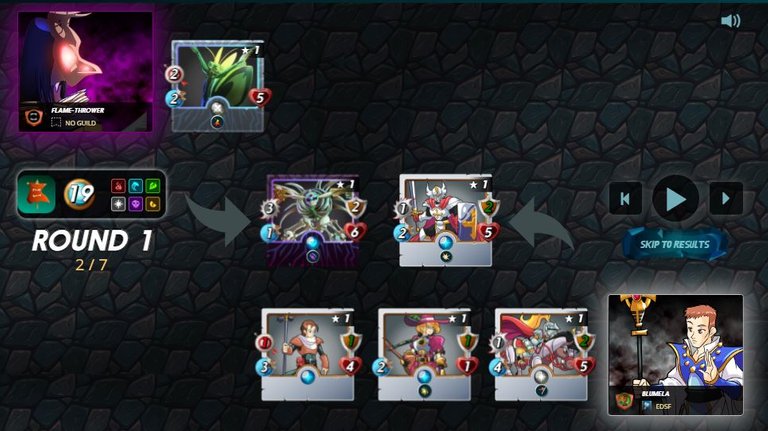 ---
In the front row I placed SILVERSHIELD PALADIN RARE card with a MANA cost of five, a tank of the LIFE element, it does not have a lot of armour and not even a lot of life but it has the SHIELD ability able to reduce the damage received from RANGED and MELEE attacks.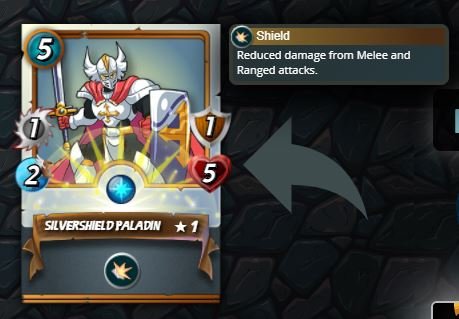 In the second row I inserted a second tank SILVERSHIELD KNIGHT common card of the LIFE element cost in MANA 6, this card cannot attack from the rear but I decided to insert it for its INSPIRE ability which increases the MELEE attack of my cards by one and makes my front row TANK stronger.
In the third row I deployed our Challenge card, not knowing how to use it, I decided to place it third, it has no attack and I hope to exploit its ability.

In the last row, I inserted the PEACEBRINGER RARE card of the LIVE element with a cost in MANA four. It has no ability but has a RANGED attack and can attack from the last position.
---
My opponent has inserted only two BONE GOLEM cards RARE card of the DEATH element with a cost in MANA seven, has two of armour and six of life, is a good TANK and has the VOID ability in degrees to reduce the magical damage taken, in this match wasted.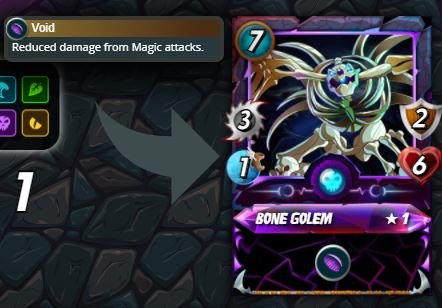 In the second and last row, he has deployed a NEUTRAL card with a MANA cost of six MANTOID, this monster has the SNIPE ability and as the target has priority cards with attack RANGED, MAGIC or without attack, our challenge card will most likely be the first to abandon us.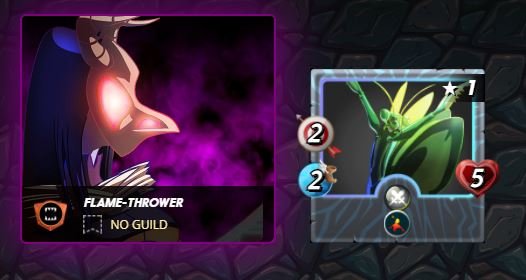 I won the game in five Rounds, as predicted under the siege of MANTOID poor SILVERSHIELD BARD was the first to abandon us, but she gave the other team cards time to kill all the enemy monsters and win the game.
Unfortunately, her ability did not affect as there was no negative effect on my first card.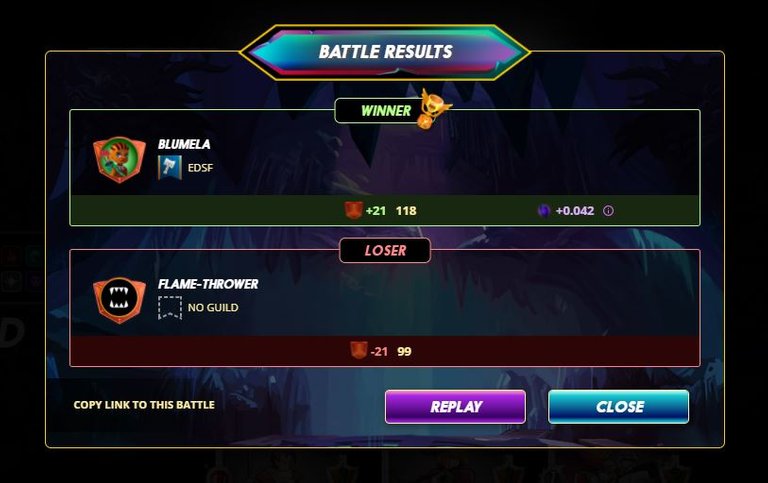 HERE under the REPLAY LINK!
https://splinterlands.com?p=battle&id=63a9295f18b9af672193f898255a4eebe5440a44&ref=blumela

This card and its use are still a mystery to me, and I think it is for many players, it is rarely seen in battle and I only use it when I have one mana left and I don't know where to spend it, beautiful, fascinating but is it strong?
Curious to read the posts of other users to understand it better, perhaps its hidden talents are at higher levels than the paper.
---
If you haven't tried this game yet my advice is to do it this is my link referral you can use the link if you like it or not but the point is always the one game to try! :-)
https://splinterlands.com?ref=blumela
If you don't like using it;) below !.
If you too want to participate in the challenge organized by the team every week, you will find all the information on the fantastic monsters of the game below !!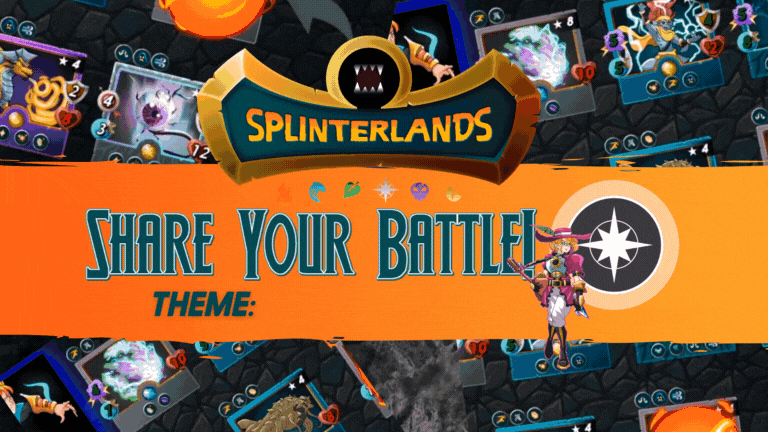 SHARE YOUR BATTLE Weekly Challenge! SILVERSHIELD BARD
---
Have fun and see you in battle !!
---
The photos and gifs are screenshots taken from the Splinterland game I own or from splinterlands source.

---
👉ITA VERSION👈

---
Ciao ragazzi, anche questa settimana non potevamo mancare alla nuova challenge organizzata da @splinterlands!!
Mentre la settimana scorsa abbiamo parlato di un gigante questa settimana conosciamo una bellissima ragazza che appena incontrata ha scatenato la mi vena romantica e non ho resistito da cantargli una serenata :).
Anche lei musicista come me ma soprattutto cantante, ha una voce potente in grado unificare e accelerare le squadre mentre il volume è in grado di spaventare gli spiriti.
Questi musicisti passano la loro vita nell' università dell'ILLUMINAZIONE e quelli non in grado di cantare si specializzano nella narrazione, l'umorismo e l'arguzia.
Questa settimana è stata selezionata per la nostra challenge la carta:
SILVERSHIELD BARD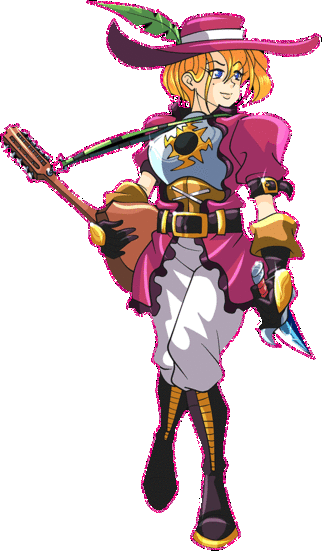 Quesa carta fa parte della collezione PROMO (ORB), è una carta RARE dell'elemento LIFE e possiede attacco MELEE ma solo dal secondo liuvello in poi.
Può essere utilizzata anche dai DRAGON ma attenzione alle RULESETS che non ne permettono l'utilizzo come KEEP YOUR DISTANCE che nn permette l'utilizzo di mostri con attacco MELEE, EVEN STEVENS che consente il solo utilizzo di carte con costo in mana pari.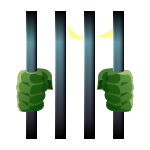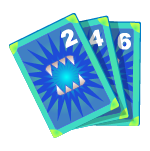 Il valore di questa carta a livello uno è di 0.32 dollari mentre al suo livello massimo raggiunge i 19 dollari, , valori presi mentre scrivo questo post.

Non si vede spesso questa carta in battaglia, forse solo nei casi dove avanza del mana e il suo basso costo consente di inserirla senza troppa fatica.
Io l'ho utilizzata per questa challenge e sinceramente non so bene come utilizzarla ma facciamo una carrellata sulle caratteristiche di questo mostro che può raggiungere il livello otto di potenza.
A livello uno non possiede attacco e questo è il motivo principale per cui non utilizzo questa carta se non per utilizzare tutto il mana, raggiunge attacco due a livello sei e poi si ferma.
La velocità è di due e raggiunge un massimo di quattro a livello sette mentre non possiede armatura.
La vita è di uno a lvello base e raggiunge un massimo di tre a livello otto.




Il costo in MANA di questa carta è di uno e la rende facile da inserire nel mazzo da combattimento, anche se non la si vede quasi mai e anche io la utilizzo poco se non per sbaglio... devo ancora imparare ad utilizzarla al meglio.
A livello uno possiede l'abilità CLEANSE potere che rimuove qualsiasi effetto negativo dalla prima carta schierata.
A livello cinque si aggiunge un secondo potere SWITNESS abilità che aumenta la velocità di tutte le carte amiche.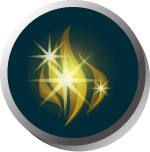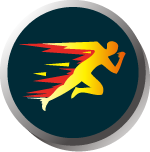 Non ci resta che vedere in "azione" SILVERSHIELD BARD!!
---
LEEET'S GOOOO!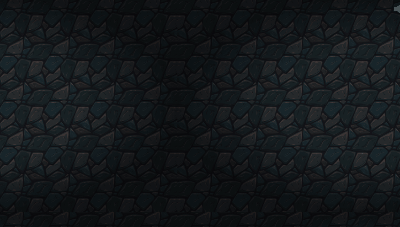 ---
RULESETS:

STANDARD: Nessuna modifica di Rulesets in partita.
MANA: 19
---
SCHIERAMENTO: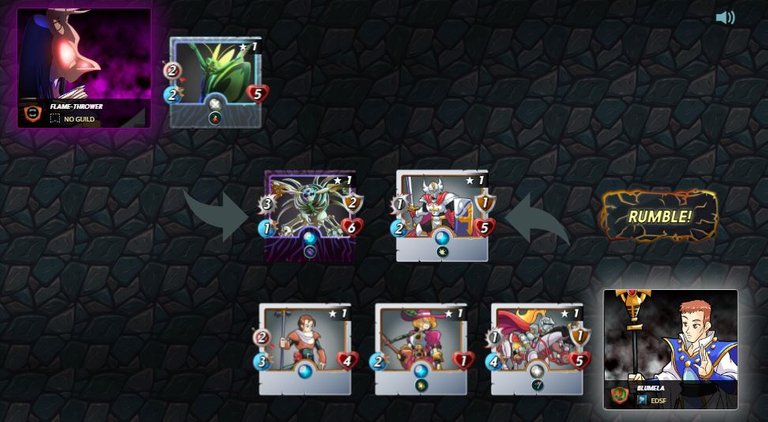 Per questa partita ho scelto l'elemento LIFE schierando il Summoner TYRUS PALADIUM carta RARE con costo in MANA di tre.
Questo Summoner ha il potere di aumentare di uno l'armatura di tutte le carte amiche.
Il mio avversario ha optato per l'elemento DEATH schierando il Summoner CONTESSA L'AMENT carta RARE con costo in MANA di tre.
Questo Summoner ha il potere di ridurre di uno l'attacco RANGED delle carte avversarie.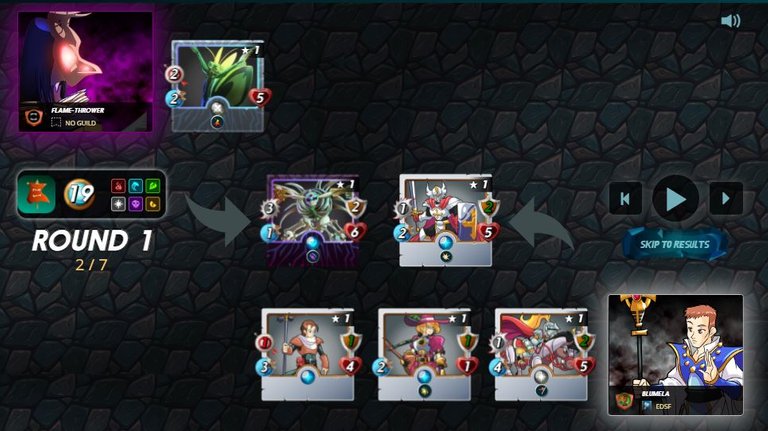 ---
In prima fila ho posizionato SILVERSHIELD PALADIN carta RARE dal costo in MANA di cinque, tank dell'elemento LIFE, non possiede molta armatura e nemmeno tanta vita ma ha l'abilità SHIELD in grado di ridurre il danno ricevuto da ttacchi RANGED e MELEE.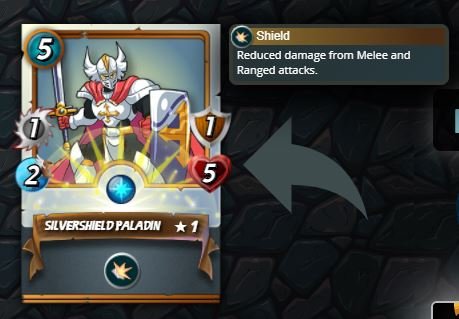 In seconda fila ho inserito un secondo tank SILVERSHIELD KNIGHT carta comune dell'elemento LIFE costo in MANA 6, questa carta non può attaccare dalle retrovie ma ho deciso di inserirla per la sua abilità INSPIRE che aumenta di uno l'attacco MELEE delle mie carte e rende il mio TANK in prima fila più forte.
In terza fila ho schierato la nostra carta Challenge, non sapendo bene come usarla ho deciso di posizionarla per terza, non possiede attacco e spero di sfruttare la sua abilità.

In ultima fila ho inserito PEACEBRINGER carta RARE dell'elemento LIVE con costo in MANA quattro non ha abilità ma possiede attacco RANGED e può attaccare dall'ultima posizione.
---
Il mio avversario ha inserito solo due carte BONE GOLEM carta RARE dell'elemento DEATH con costo in MANA sette, possiede due di armatura e sei di vita, è un buon TANK e ha l'abilità VOID in gradi ridurre il danno magico subito, in questa partita sprecato.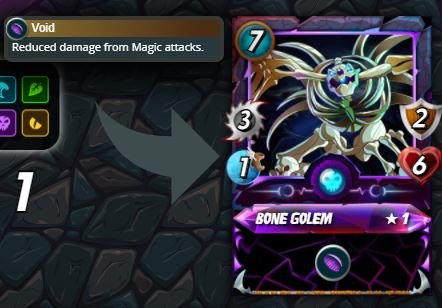 In seconda e ultima fila ha schierato una carta NEUTRAL con costo in MANA sei MANTOID, questo mostro possiede l'abilità SNIPE e come bersaglio ha priorità carte con attacco RANGED, MAGICO o senza attacco, la nostra carta challenge molto probabilmente sarà la prima ad abbandonarci.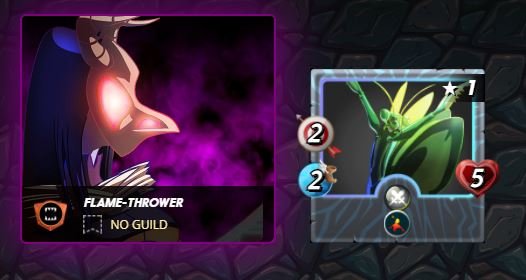 Ho vinto la partita in cinque Round, come da previsone sotto l 'assedio di MANTOID la povera SILVERSHIELD BARD è stata la prima ad abbandonarci, ma ha dato il tempo alle altre carte del team di uccidere tutti i mostri nemici e vincere la partita..
Purtroppo la sua abilità non ha avuto effetti non essendoci stati effetti negativi sulla mia prima carta.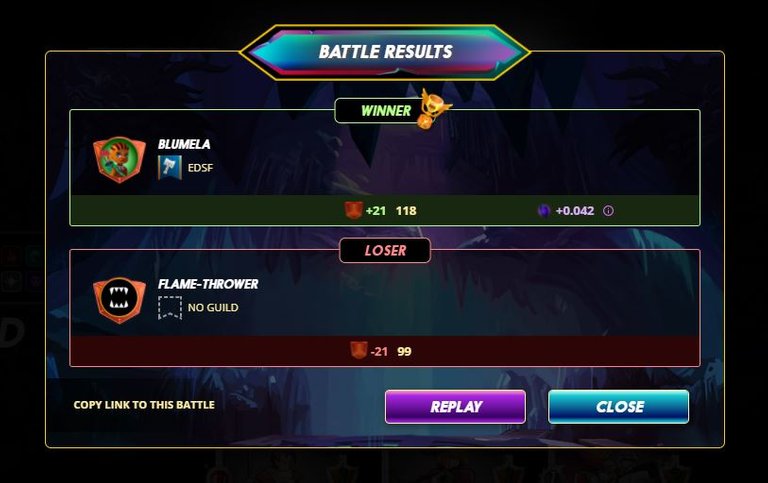 QUI sotto il LINK del REPLAY!
https://splinterlands.com?p=battle&id=63a9295f18b9af672193f898255a4eebe5440a44&ref=blumela

Questa carta e il suo utilizzo sono ancora un mistero per me, e credo lo isa per tanti giocatori, la si vede poco in battaglia e la uso solo quando mi rimane uno di mana e non so dove spenderlo, bella, affascinante ma è forte?
Curioso di leggere i post degli altri utenti per capirla meglio, forse le sue doti nascoste sono a livelli maggiori della carta.
---
Se ancora non hai provato questo gioco il mio consiglio è quello di farlo questo è il mio link refferal puoi utilizzare il link se ti fa piacere oppure no ma il punto è sempre quello gioco da provare! :-)
https://splinterlands.com?ref=blumela
Se non vi fa piacere utilizzarlo ;) qui sotto!.
Se vuoi partecipare anche tu alla challenge organizzata dal team ogni settimana, sui fantastici mostri del gioco qui sotto trovi tutte le informazioni!!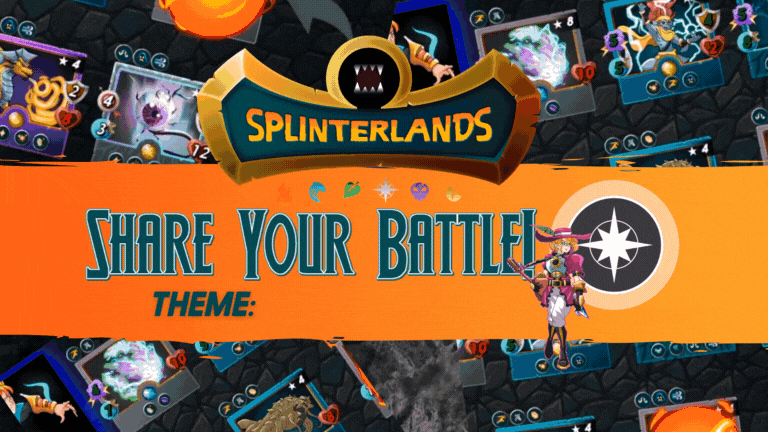 SHARE YOUR BATTLE Weekly Challenge! SILVERSHIELD BARD
---
Buon divertimento e ci vediamo in battaglia!!
---
Le foto e le gif sono screen shot fatti al gioco Splinterland in mio possesso o di fonte splinterlands.

---
---