Every so often I compare myself with my father, a retired 70-year-old man who has dedicated his working life as a clerk in an energy production company. With him I often talk about Hive and our battle against censorship and the promotion of Hive on social media as an alternative to centralized social media.
The first question he asked me was: what does centralized mean? 😀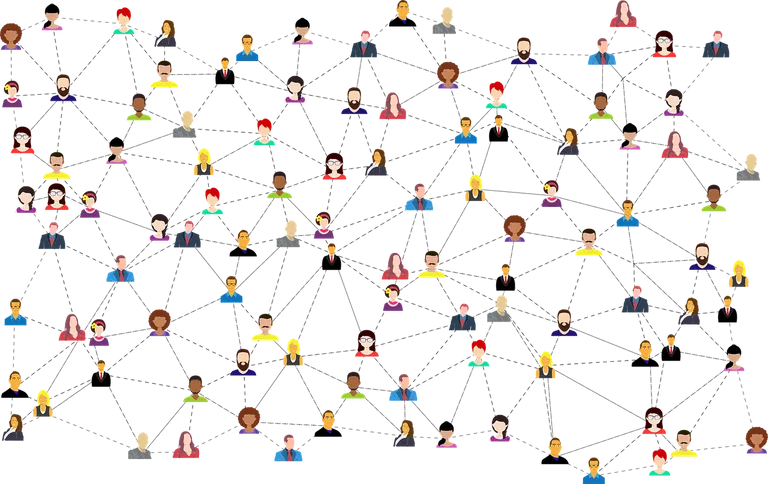 ---
Well I tried to explain to him that social media like Twitter, Facebook and others like it are companies controlled by a boss, or CEO, who has full control of his own App, through which he controls all the data of each individual user. The data is stored and used without the user's knowledge to know all his habits and to exploit that data to incentivize users to buy well-targeted products, for example.
Centralized social media has the power to control everything users write on their platform and can decide whether the content is appropriate or not. In the latter case, the controllers delete the post, usually explaining briefly and in a generic way that they have violated a regulation, not well defined. And so maybe an unshared thought of yours can be erased in seconds.
My dad was quite thrilled and asked me what kind of content can be deleted.
In truth, any content deemed inconvenient such as political and I explained what happened to Trump who received numerous complaints of his posts and finally his personal account was also blocked. My father was speechless and said to me: but can anyone really censor the president of the United States of America?
I showed him his account and the many deleted posts in which the president denounced electoral fraud and shouted at the mobilization of his lawyers, claiming that the elections were false because they were manipulated.
Silence from my father.
Once again I explained to him what Hive was and why it is a social platform 3.0, not being controlled by a CEO or a group of a few people but it is a decentralized community where each user has an important role and the more we are, the more our platform is decentralized . The concept of freedom of speech is guaranteed precisely by the community which in its multitude does not assign a centralized power to an individual. We are responsible for ourselves.
Seems really cool my dad told me and you're really doing something different and seemingly difficult. Well, the difficult job is to convince billions of people that the blockchain provides a new tool in which the user is really at the center of the system and among other things can be rewarded for his participation.
So the situation is reversed: the user from being a passive element of the system becomes active, a small pillar that supports the community and shares its generated weakness. In a nutshell this is HIVE
ITA
Ogni tanto mi confronto con mio padre, un uomo di 70 anni in pensione, che ha dedicato la sua vita lavorativa come impiegato in una ditta di produzione energetica. Con lui spesso parlo di Hive e della nostra battaglia contro la censura e la promozione di Hive sui social come alternativa ai social media centralizzati.
La prima domanda che mi ha posto è stata: cosa vuol dire centralizzata? 😀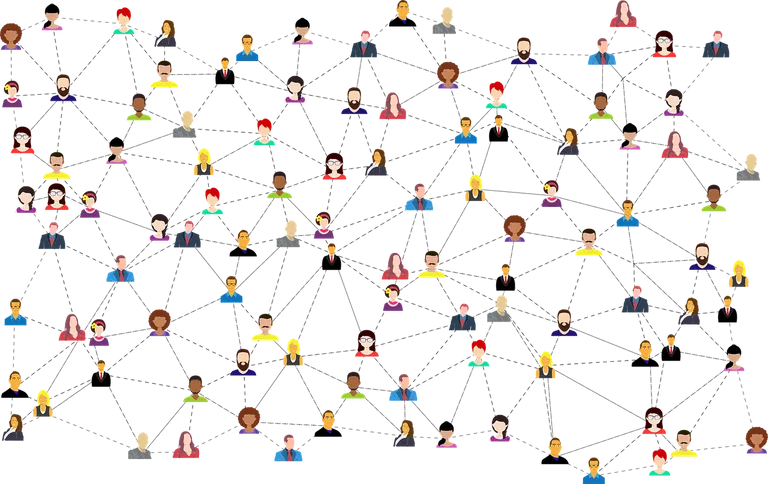 ---
Beh io ho provato a spiegargli che i social media come Twitter, Facebook e altri simili sono società controllate da un boss, o CEO, che ha il pieno controllo della propria App, attraverso la quale controlla tutti i dati di ogni singolo utente. I dati sono conservati ed utilizzati ad insaputa dell'utente per conoscere tutte le sue abitudini ed sfruttare quei dati per incentivare gli utenti ad acquistare ad esempio prodotti ben mirati.
I social media centralizzati hanno il potere di controllare tutto ciò che gli utenti scrivono sulla propria piattaforma e possono decidere se i contenuti sono appropriati oppure no. In quest'ultimo caso i controllori provvedono a cancellare il post, solitamente spiegando brevemente ed in modo generico di aver violato un regolamento, non ben definito. E così magari un tuo pensiero non condiviso può essere cancellato in pochi secondi.
Mio padre è rimasto abbastanza basito e mi ha chiesto che tipo di contenuti possono essere cancellati.
In verità qualsiasi contenuto ritenuto scomodo come ad esempio politico e gli ho spiegato ciò che è successo a Trump il quale ha ricevuto numerose censure dei suoi post ed infine gli è stato bloccato anche il suo account personale. Mio padre è rimasto senza parole e mi ha detto: ma davvero qualcuno può censurare il presidente degli Stati Uniti d'America?
Gli ho mostrato il suo account e i tanti post cancellati in cui il presidente denunciava brogli elettorali e gridava alla mobilitazione dei suoi legali, sostenendo che le elezioni fossero false poiché manipolate.
Silenzio da parte di mio padre.
Ancora una volta gli ho spiegato cosa fosse Hive e perché è piattaforma social 3.0, non essendo controllata da un CEO o un gruppo di poche persone ma è una comunità decentralizzati dove ogni utente ha un ruolo importante e più siamo, più la nostra piattaforma è decentralizzata. Il concetto di libertà di discorso è garantito proprio dalla comunità che nella sua moltitudine non assegna ad un individuo un potere centralizzato. Noi siamo responsabili di noi stessi.
Sembra davvero forte mi ha detto mio padre e state facendo davvero qualcosa di diverso e apparentemente difficile. Beh il lavoro difficile è convincere miliardi di persone che la blockchain mette a disposizione un nuovo strumento in cui l'utente è davvero al centro del sistema e tra l'altro può essere premiato per la sua partecipazione.
Quindi la situazione si ribalta: l'utente da essere un elemento passivo del sistema diventa attivo, un piccolo pilastro che sostiene la comunità e ne condivide la ricchezza generata. In poche parole questa è HIVE