Porsche 911 SC TARGA MY 1981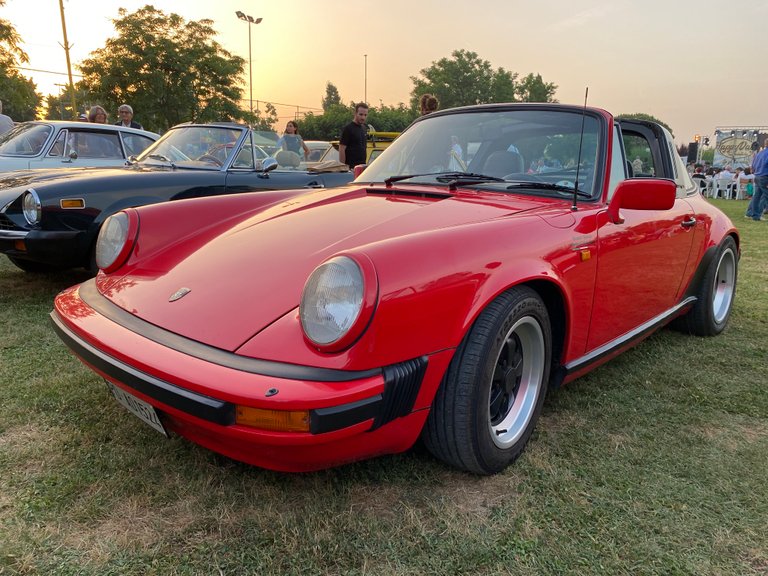 [ENGLISH]
On June 04, 2022 at a classic car event there was a Porsche 911 SC TARGA. The abbreviation SC stands for Super Carrera. This car replaced two models: the 911 and the Carrera. Production lasted 6 years, from 1978 to 1984. This car reached 100 km/h in just over 6 seconds. The value of this car today is around 55,000 to 60,000 euros. From some reading I learned that this car was not particularly aggressive, but surprisingly pleasant to drive with modest fuel consumption compared to competing cars. Another peculiarity of this model was that it had simple mechanics, so even today, for some problems it is not necessary to go to specialized mechanical workshops.
The Porsche 911 SC TARGA MY 1981, the one I show in the photographs, had a 204-hp engine. This engine gave the 911 more sporty performance and could compete with the performance of the Carrera 3.0.
The 911 SC is perhaps not among the most sought-after or valuable collector cars because they turn out to be quite common in the amateur world.
The car I show in the photo is registered in the Italian 911 and 912 registry and is a targa model. Targa means that the car is somewhere between a coupe and a spider that has a sturdy roll cage.
Even though it is not particularly valuable the 911 SC I like it. All Porsches have their own charm. Do you like this passenger car?
Photos of my property taken with IPhone-11
—-
[ITALIAN]
Il 04 giugno 2022 ad una manifestazione di auto d'epoca c'era una Porsche 911 SC TARGA. La sigla SC sta per Super Carrera. Questa autovettura sostituì due modelli: la 911 e la Carrera. La produzione duró 6 anni, dal 1978 al 1984. Questa autovettura raggiungeva i 100 km/h in poco più di 6 secondi. Il valore di questa autovettura oggi si aggira attorno ai 55.000/60.000 euro. Da alcune letture ho appreso che questa vettura non era particolarmente aggressiva, ma sorprendentemente piacevole da guidare con consumi modesti rispetto alle vetture concorrenti. Un'altra particolarità di questo modella era che aveva una meccanica semplice, quindi anche oggi, per qualche problema non è necessario rivolgersi ad officine meccaniche specializzate.
La Porsche 911 SC TARGA MY 1981, quella che mostro nelle fotografie, aveva un motore da 204 CV. Questo motore donava alla 911 prestazioni più sportive e poteva competere con le prestazione della Carrera 3.0.
La 911 SC forse non rientra tra le macchine da collezione più ricercate o pregiate perché risultano abbastanza comuni nel mondo amatoriale.
L'autovettura che mostro in foto è iscritta al registro italiano 911 e 912 ed è un modello targa. Targa significa che l'autovettura è una via di mezzo tra una coupè ed una spider che ha un robusto roll-bar.
Anche se non è particolarmente pregiata la 911 SC a me piace. Tutte le Porsche hanno un loro fascino. A voi piace questa autovettura?
Foto di mia proprietà scattate con IPhone-11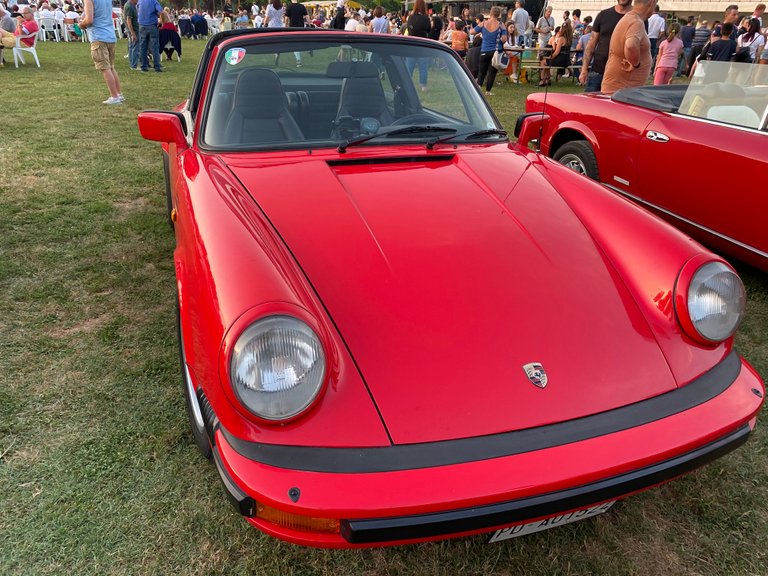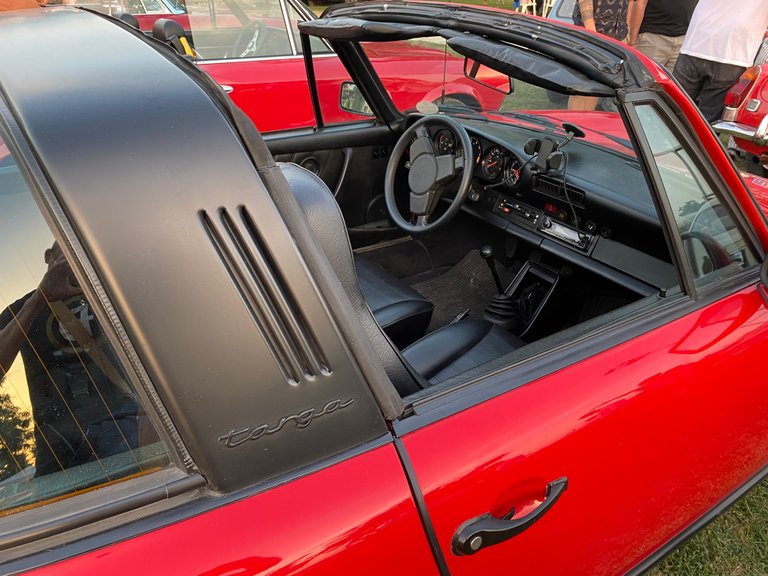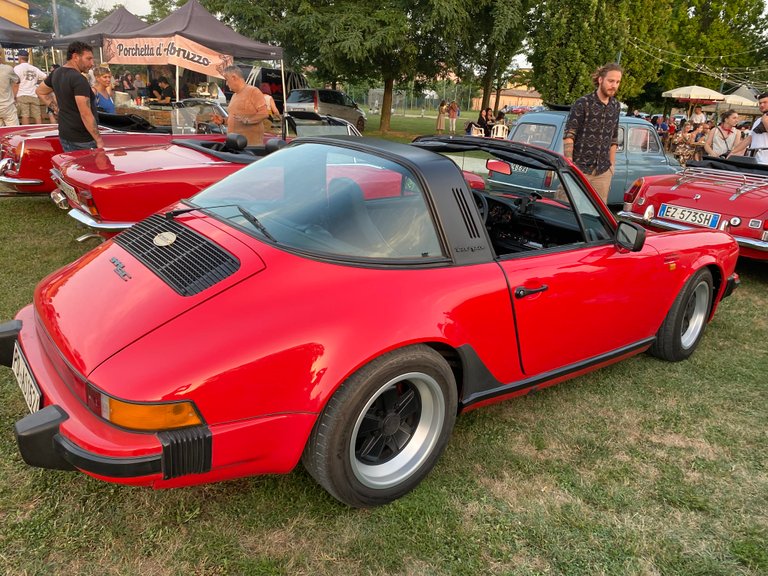 —-
Thanks for viewing my photos
—-
THE END
---
---