On the Highway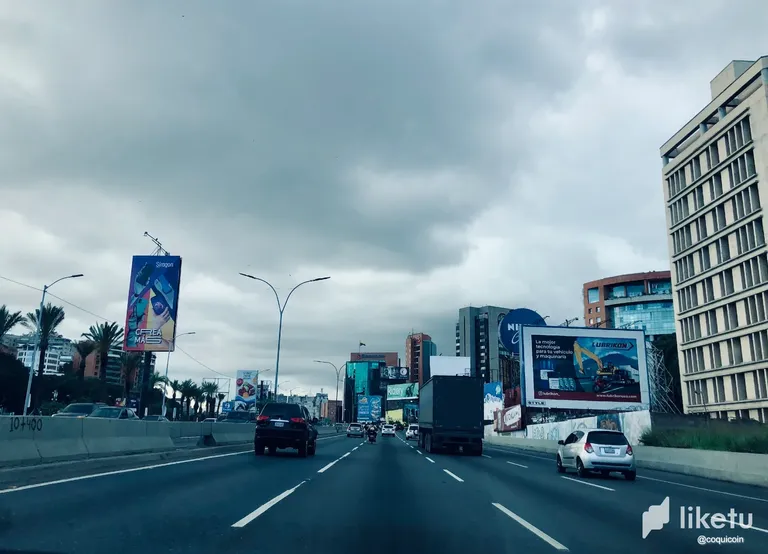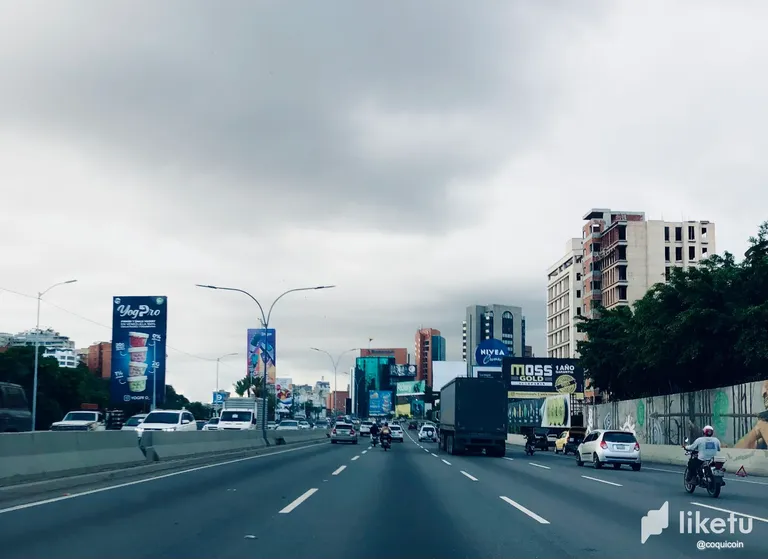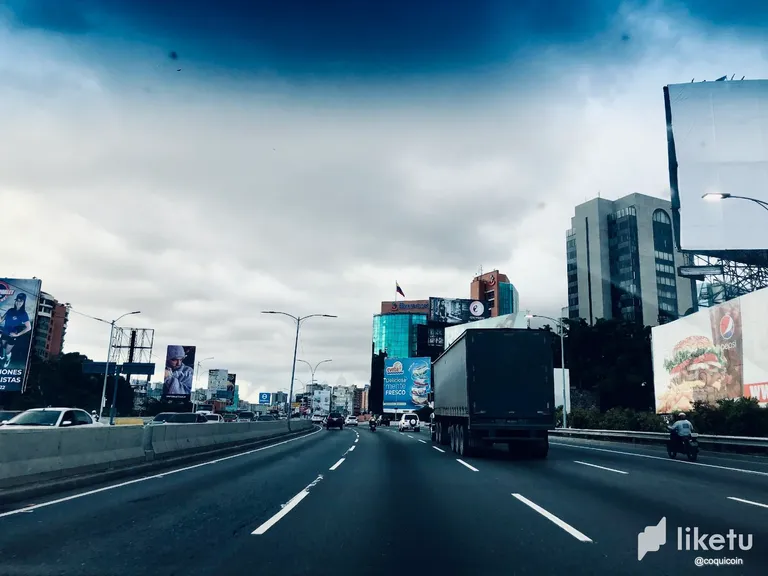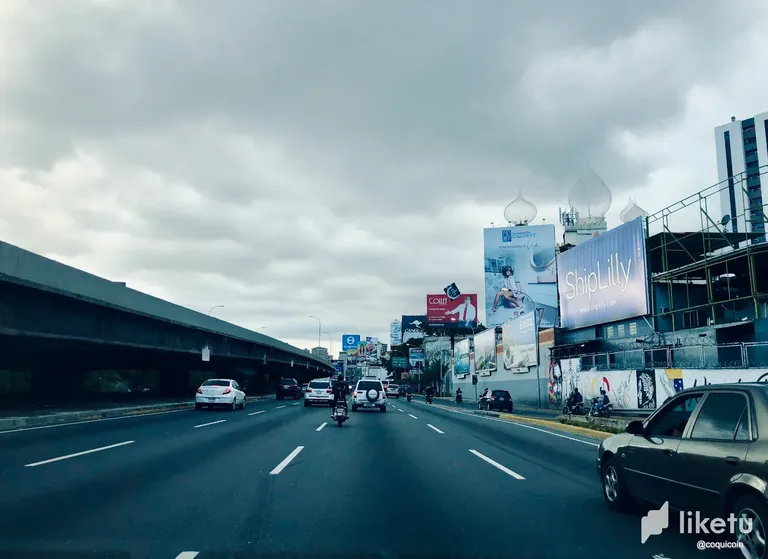 I just got home a few minutes ago. The afternoon was pretty gray, but I went out with my husband to run some errands. And then we went to lunch.
In the streets, there is a certain energy, and it never ceases to amaze me to see how in this country that doesn't have much of a soccer tradition people seem to go crazy when the World Cup is coming up. You see flags in the streets of the different teams. In spite of the crisis, people are exchanging World Cup album cards in the most unexpected places. But the most curious thing is the atmosphere of Christmas mixed with soccer that there are these days in many places in the city.
But changing topic, earlier I took some photos when we were on the highway. The overcast sky over the city. And when I look at the photos in my mobile gallery, the song from the movie Cars came to my mind. Life is a Highway which is originally by the Canadian singer Tom Cochrane but was covered by the Rascal Flatts band for Cars.
Life is a highway
I wanna ride it all night long
And it is so true that life is like a highway and what we must do is make the most of the journey on that highway. So let's make the most of each day as if it were our last.
I continue with my attempt to achieve the #Hiveblopomo challenge this month. And that's all my rambling for today to do my post just in time (JIT mode).
Thanks for reading
All images and writings are my own unless anything is stated
© CoquiCoin
November 19, 2022
---
For the best experience view this post on Liketu
---
---