---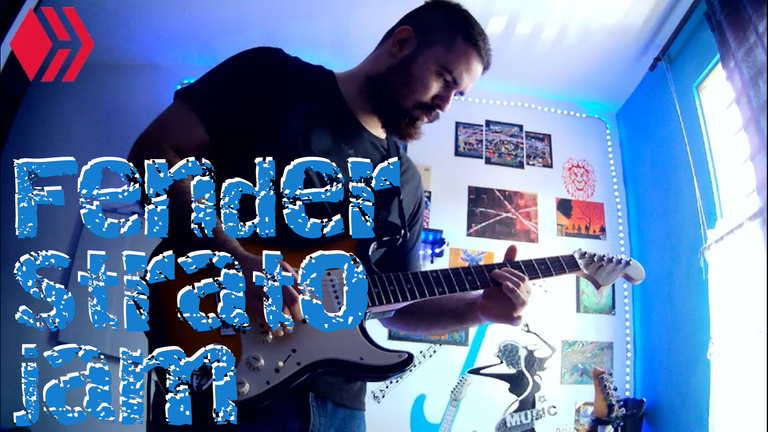 backing track
---
English
Quiet day, fruitful rehearsal with the guitar, a good glass of water for thirst and go ahead with the music.
This Fender guitar is my favorite, because the strings are configured with low action, that is, fingering is much easier, and also does not fret, which in cheap guitars if you do it frequently and you have to raise the height of the strings to get a better sound, but in compensation you sacrifice fingering comfort.
Spanish
Día tranquilo, ensayo provechoso con la guitarra, un buen vaso de agua para la sed y adelante con la música.
Esta guitarra Fender es mi favorita, porque las cuerdas están configuradas con acción baja, es decir, la digitación se facilita mucho, y además no trastea, cosa que en las guitarras baratas si lo hace con frecuencia y toca subir la altura de las cuerdas para obtener un mejor sonido, pero en compensación se sacrifica comodidad en la digitación.
---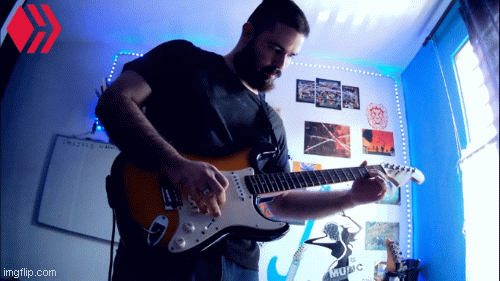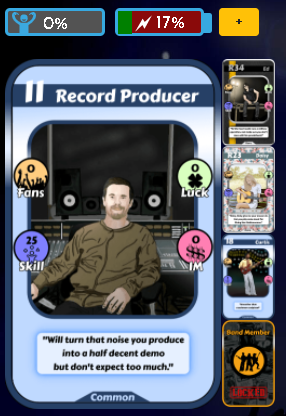 Img 2
---
In other news, for like 2-3 weeks, I am doing the missions to unlock the band members. The probability of finding a member is 1/5, so theoretically this week you should be able to continue with the following missions in the game, to earn better rewards. Have a nice nigth.
En otras noticias, desde hace como 2-3 semanas, estoy haciendo las misiones para desbloquear los integrantes de la banda. la probabilidad de encontrar a un integrante es de 1/5, así que en teoría, esta semana debería poder continuar con las siguientes misiones del juego, para ganar mejores recompensas. Feliz noche.
---