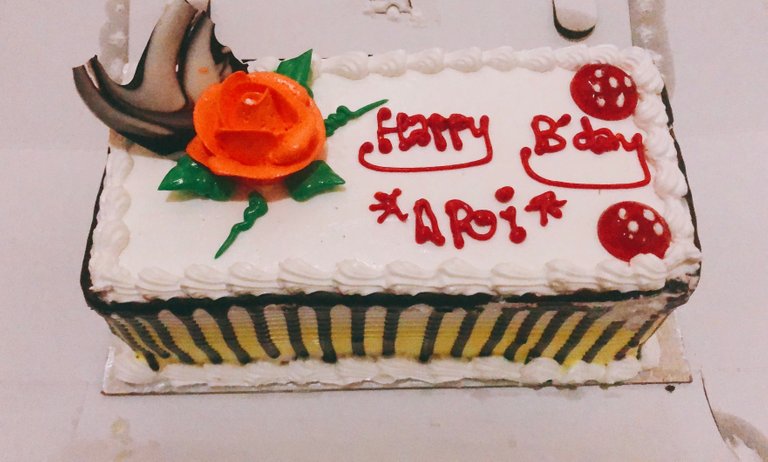 Today is the 2nd January.
Its my dear youngest brother birth day.
He was born in 2 January 2002, so it made him 19 years old this year in 2021.
Time flies so fast, i still remembered how small he is when he was still a baby.
Well, even now, in my eyes he will always be a kid.
I cant imagine him as a grown up.
So last night, my dad bought a cake from a bakery to just have some small celebration for my brother.
Usually, we will go out to have a family dinner.
But since the pandemic, we held that back.
We decided to just got my brother a cake and ordering food for dinner online.
This is the cake that my father bought for him.
Its a white cake with simple design.
Its so pretty.
The cake have a written message "Happy B'day Ari".
Ari is the name of my brother.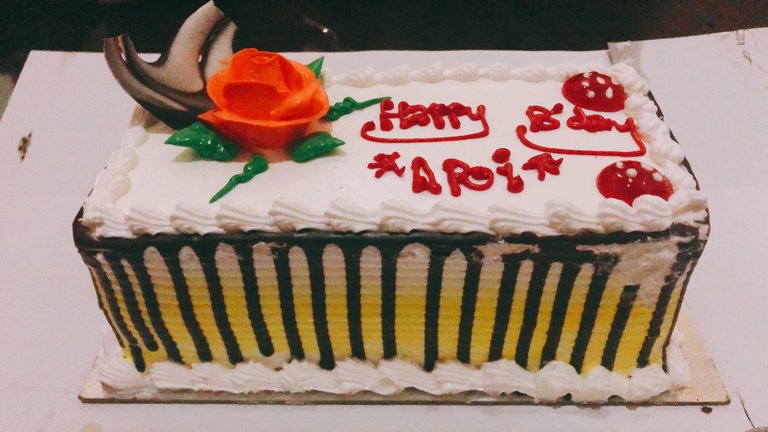 The cake is in medium size.
The cake is around 10 cm tall and 30 cm long.
Its quite high too.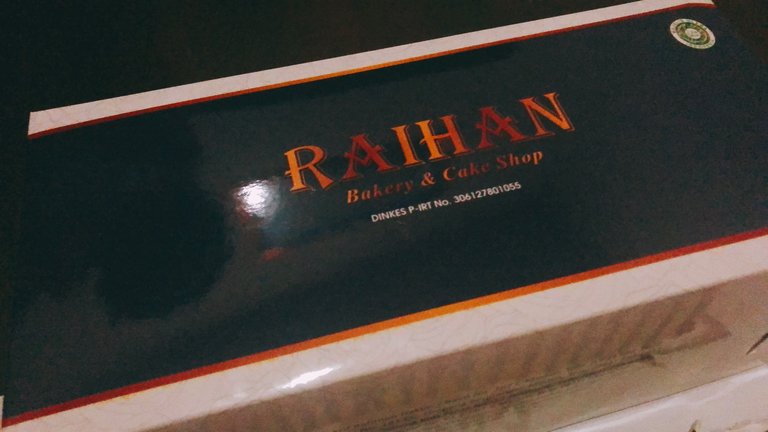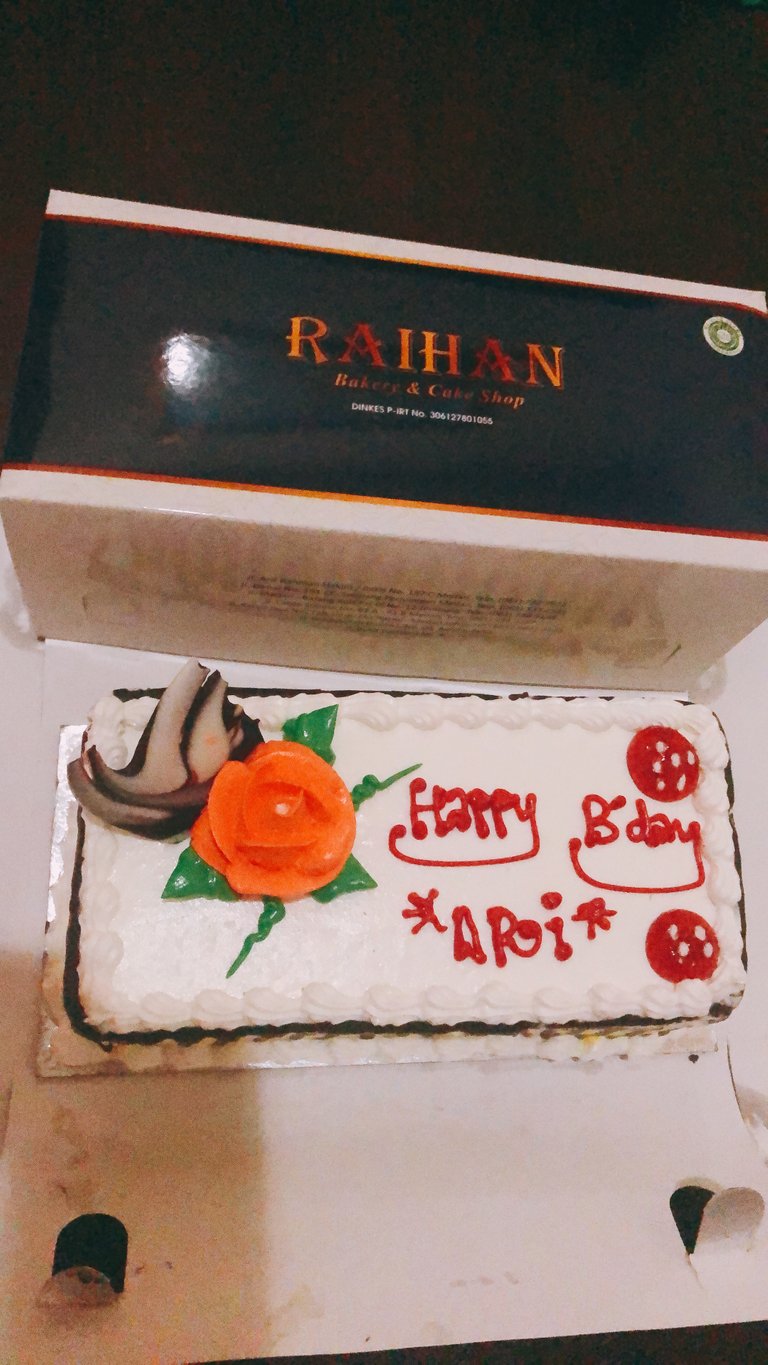 This is where my father bought the cake from, Raihan.
Raihan is located near our house, only less than 2km from our house.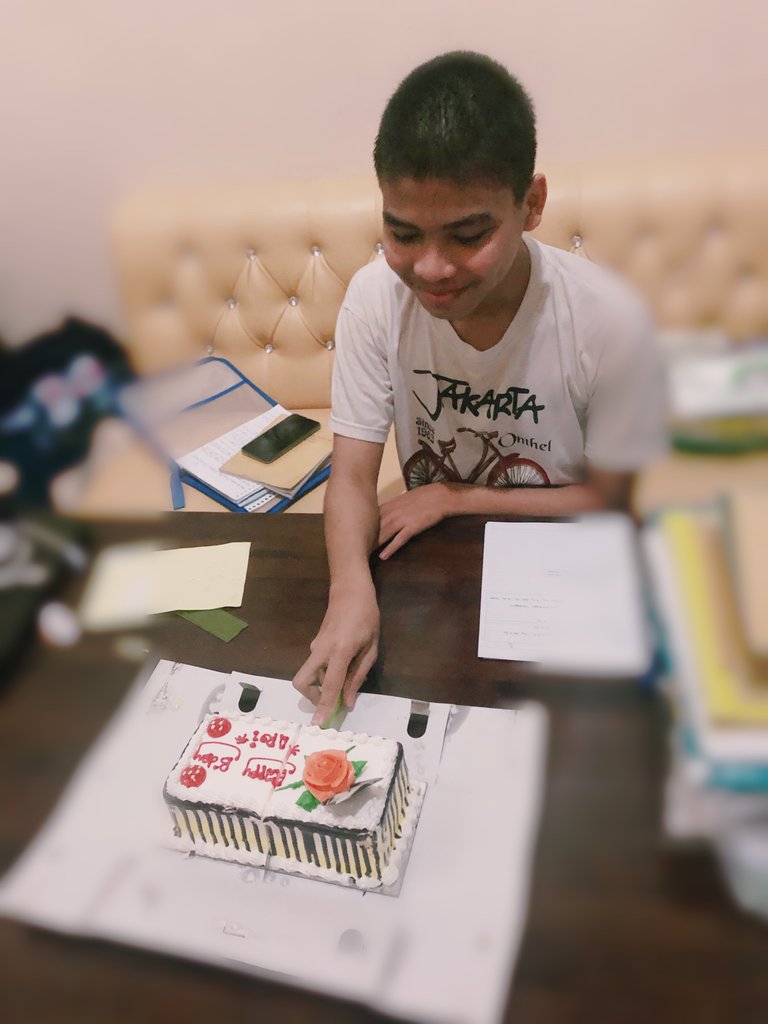 This is my youngest brother.
He is a university students and studying mathematics.
For gifts, i already prepared something for him.
But its not arrived yet because I ordered it from America.
It took longer than usual because of the pandemic.
Well, i already told him that i bought him something so he can just expect them later.
Once again, happy birthday to my dear youngest brother.
May God blessed your path always 🙏🏽