Health & diseases | #01 | Are you using Sunscreen products from Johnson and Johnson?

Being a GP, besides consulting patients in my chamber I try to keep an eye on health news and updates. Here is a little effort to share a few with you. Hope that it will be helpful.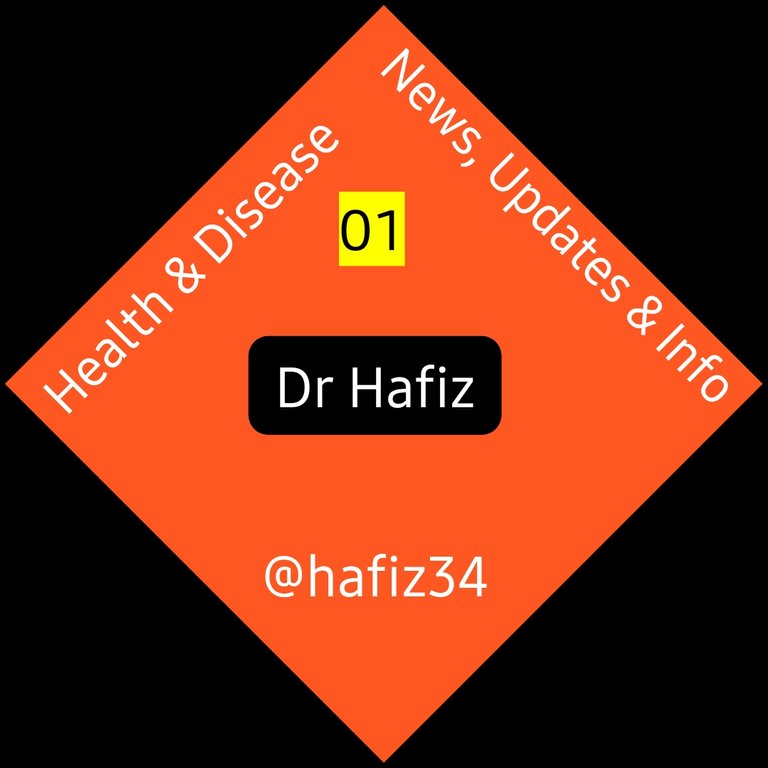 this image is made with Add Text android app
---
People with mental illness are at high risk of COVID
From the beginning of the pandemic, a group of people are considered at high risk for the disease. People with diabetes, hypertension, long-standing lungs diseases (e.g. COPD), obesity etc are included in this list. However, a recent study shows that people with some mental disorders are also at high risk of death from COVID19.
The study was a meta-analysis of previous studies done in 22 different countries. The goal of those studies was to estimate the risk of death among the confirmed COVID cases. Among other risk factors, mental illnesses were also considered. It was found that people with mental illnesses such as psychotic or mood disorders were at higher risk of death from the disease.
The researchers suggest that mental illness patients should also be prioritised for the vaccines irrespective of their age.
For details: here
---
Your Sunscreen may contain a carcinogen!
Sunscreen is used to protect someone from the carcinogenic effect of ultraviolet radiation, which may lead to some skin cancers. However, if the sunscreen itself contains a carcinogen in it, instead of protection, it may cause more harm. That's exactly what happened to some sunscreen products from Johnson and Johnson (J&J).
The company has recalled all the products in which trace amounts of benzene was found which is a known skin carcinogen. The company also asked the consumers to throw away the products already bought. You will find the list of the recalled sunscreen products in the following link.
Stop using these sunscreen products
---
World IVF day on the 25th of July
Louise Joy Brown was born on 25th July 1978. Why is it an important day and who is Louise Brown? She is the first IVF aka test-tube baby. Yesterday was her 43rd birthday.
IVF (in vitro fertilisation) is one of the methods of getting an infertile couple a child. Although it is a quite complicated and costly procedure, it brings hope for many couples who are wanting a child badly. Starting in 1978, so far, around 8 million children took birth by IVF.
In the following link, you will have some information about infertility and options for infertile couples.
---
Thanks for reading my post. Hope that you found some useful information. Please share your thoughts in the comment section.
Thanks again.
Dr Hafiz
Oman
---
---
Promotion section: Please Check it out
---
WeAreAlive tribe: An active and promising tribe on Hive
---
According to the H-E, the price of an ALIVE token is 0.05 hive (at the time of posting)
---
Do you know that we have an active community (We Are Alive Tribe) or tribe (WeAreAlive) on the Hive blockchain, and it is easy to participate? You have to just tell the world that you are alive. Follow these easy steps mentioned in the following image and/or visit here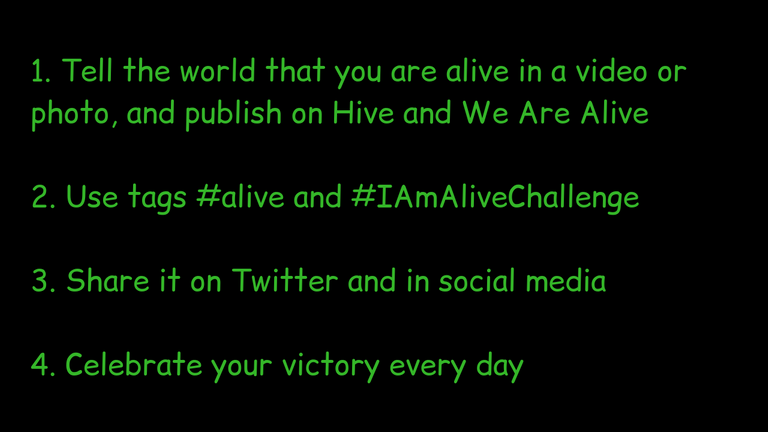 image credit goes to @flaxz
This tribe has its token known as ALIVE token. Meaning, by participating in the tribe (or community), besides $hive, you can earn ALIVE token as well in your Hive-engine (H-E) wallet. You can earn ALIVE tokens in the following ways:
As Author rewards: From your posts with #alive tag and quality & meaningful comments, upvoted by the community account and top ALIVE token holders.

As Curation reward: If you stake the ALIVE token in your H-E wallet, you can curate other members posts/comments and earn ALIVE tokens. The reward is split 50-50 between the author and curator.

By Mining ALIVEM tokens: You can buy ALIVEM tokens in the H-E and stake. This mining token will give you ALIVE tokens. In this tribe, the price and availability of the mining token are kinda different. Currently, 1000 ALIVEM is in circulation and anyone can buy with 5 hives each. For the next 1000 ALIVEM, the price will be double (10 hives) and it will keep doubling for every subsequent 1000 ALIVEM. So, if you want to buy the mining token, now is the time. About ALIVEM

By getting tips: You can get 0.1 ALIVE tokens as a tip for every meaningful comment in the community or tribe. The token holders can distribute the tips.

By taking part in the contest: The person behind the tribe/community is @flaxz. Currently, he is arranging a weekly contest where you can get ALIVE tokens if you stake your token in the H-E wallet. About the contest
What are you waiting for?
---
Want to learn about Affiliate marketing and start earning as an affiliate? ClickTrackProfit is the perfect place to start. Join today, go through the easy steps there and start earning the commissions.



---
---