Broccoli cream with potatoes (recipe with photos)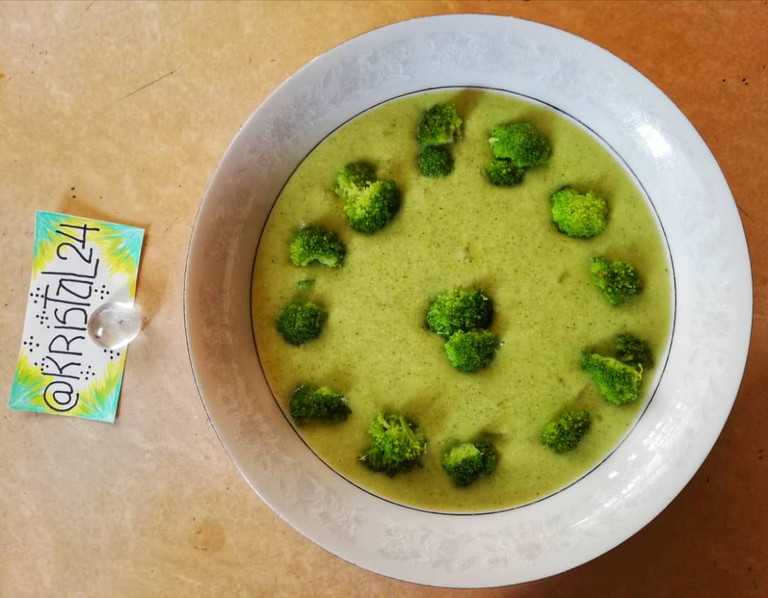 Good evening dear Hivers, I hope you had a wonderful weekend.... In this opportunity, I will share with you a delicious recipe, very healthy and easy to prepare. This exquisite "cream of broccoli with potatoes" is the ideal side dish to complement an infinite number of dishes or to have a light and nutritious dinner.
Come with me and let's put on the apron, let's start preparing our wonderful dish, which will provide us with plenty of nutrients and properties...

The first step will be to disinfect our appetizing broccoli... we put it to soak in a deep container with water and white vinegar, let it stand for 30 minutes. At the moment of use we strain it and wash it to extract the flavor of the vinegar.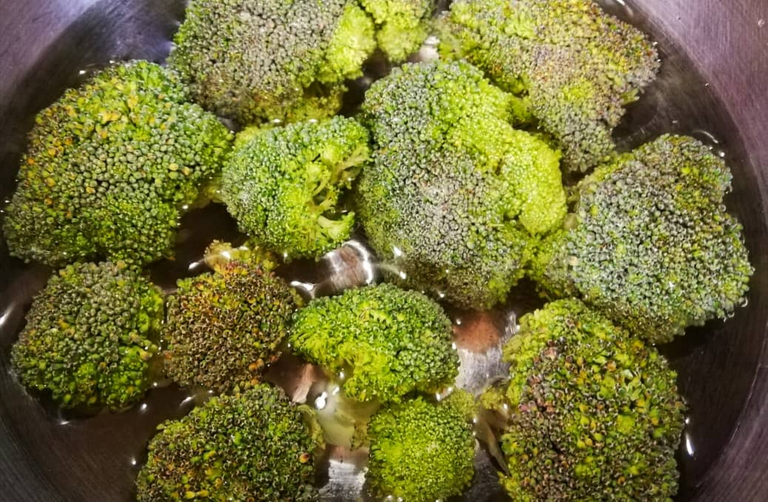 Add 2 potatoes cut into large cubes to a non-stick pan, add 1 teaspoon of salt. For this recipe you can use water or vegetable broth, this last option was my choice.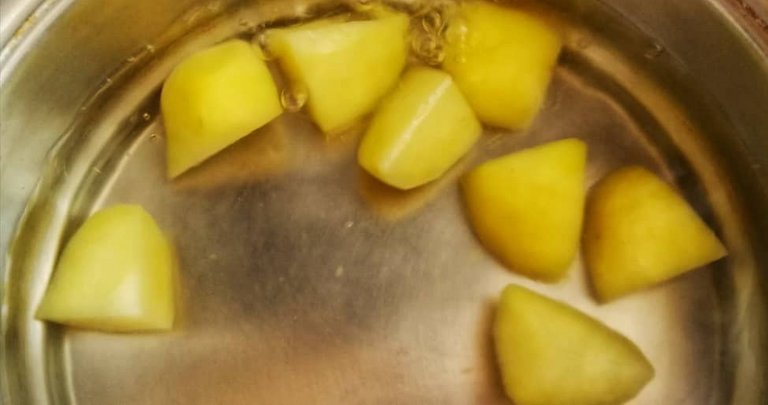 In the same vegetable broth where we cooked the potatoes, we add our healthy and colorful broccoli. We put the fire "high", when the water starts to boil we add the broccoli, the cooking time will be only for 4 minutes. For this recipe I suggest NOT using the stalk when blending.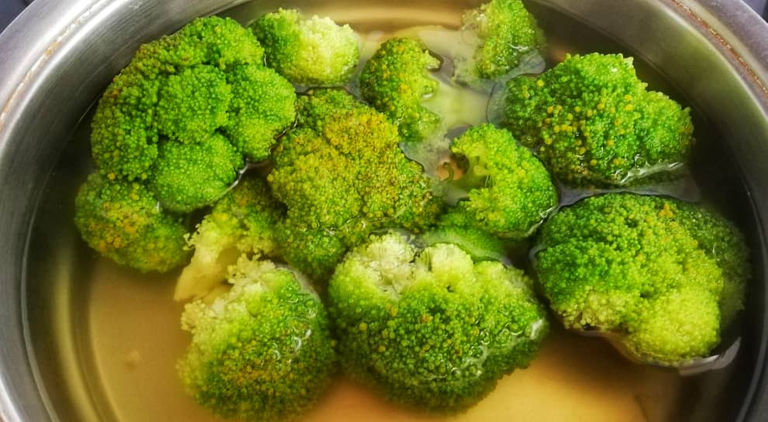 With this succulent texture our broccoli will be...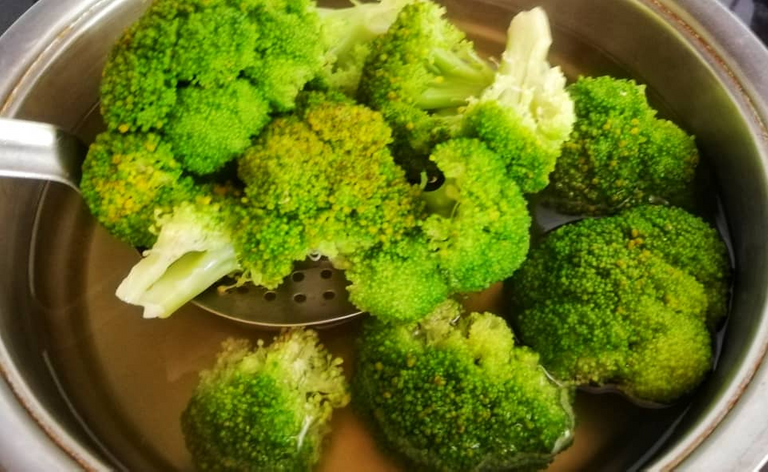 Add the broccoli to the blender cup along with the vegetable broth, blend until well integrated.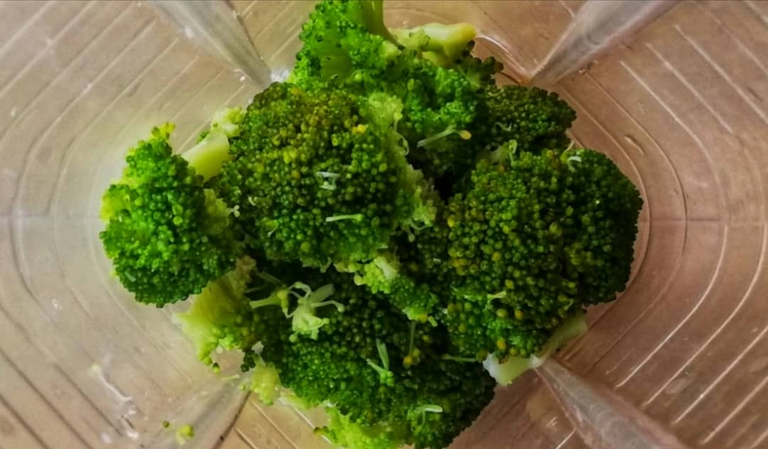 Add the potatoes that we had reserved, blend until obtaining a homogeneous mixture without lumps.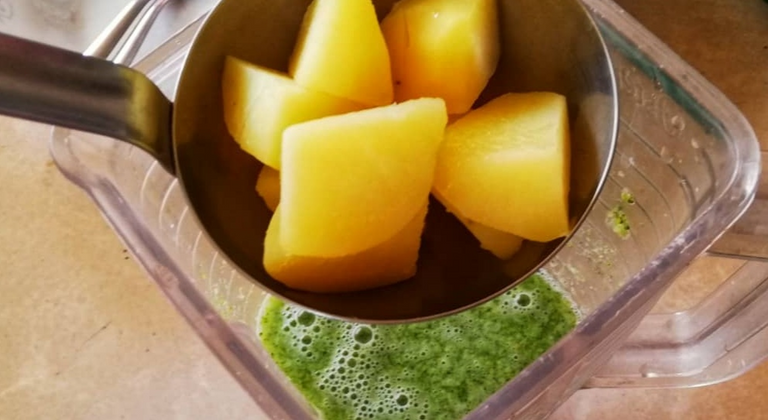 With this wonderful coloring, we will have...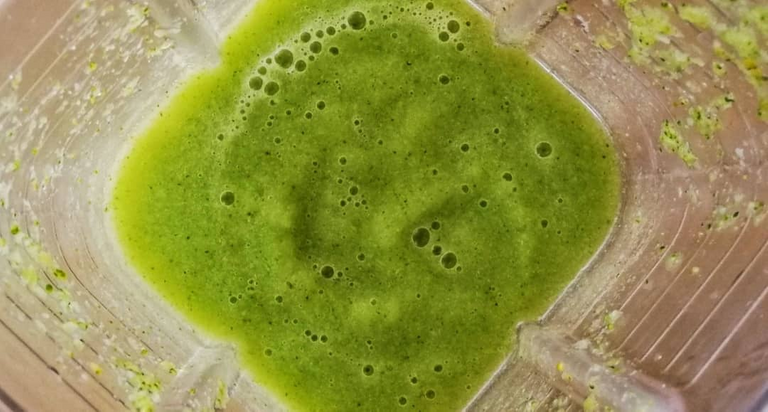 Fry in 1 tablespoon of butter 1 onion cut into small cubes.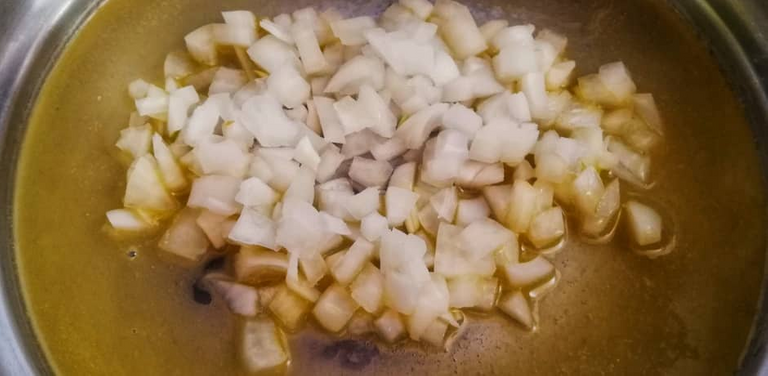 When the onion has taken a crystalline hue, add 1 teaspoon of seasoned salt and a pinch of pepper powder.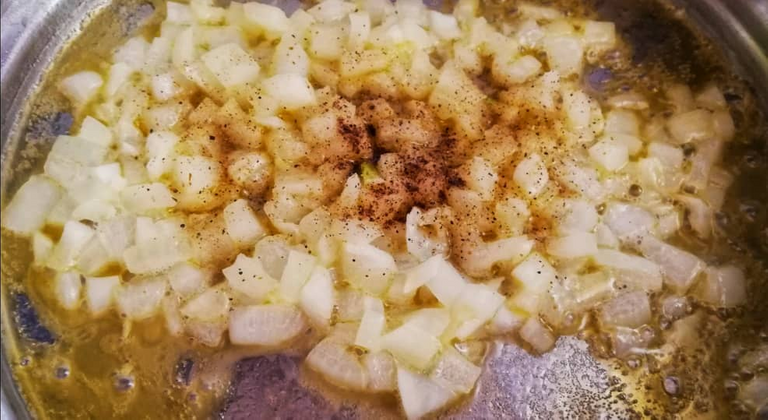 Incorporate half of our exquisite broccoli cream... Mix well.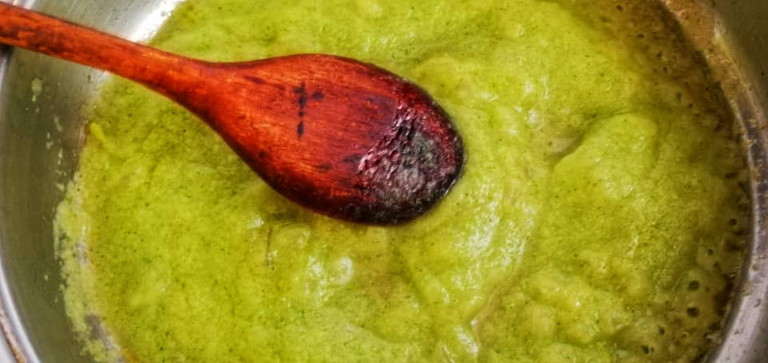 Add 1/2 cup of evaporated milk...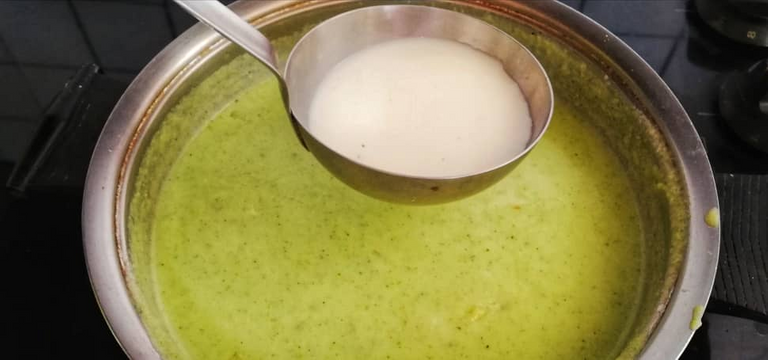 We put the rest of our appetizing broccoli cream...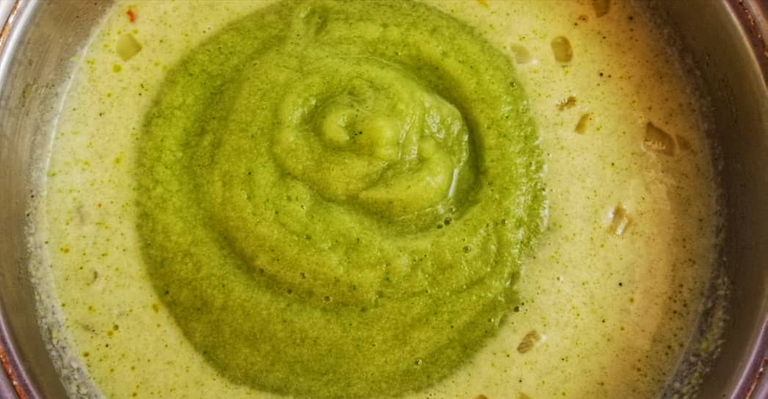 Our healthy and nutritious dish is ready to enjoy...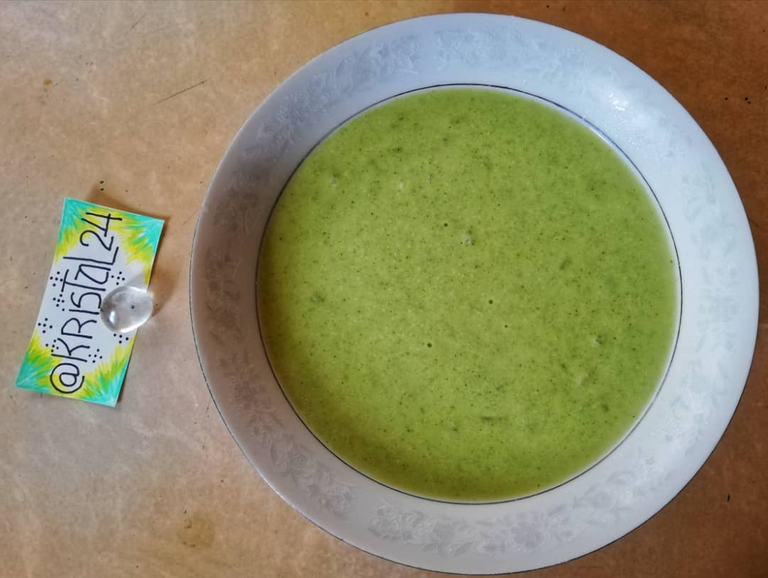 Garnish with broccoli pieces... A delicacy for the palate!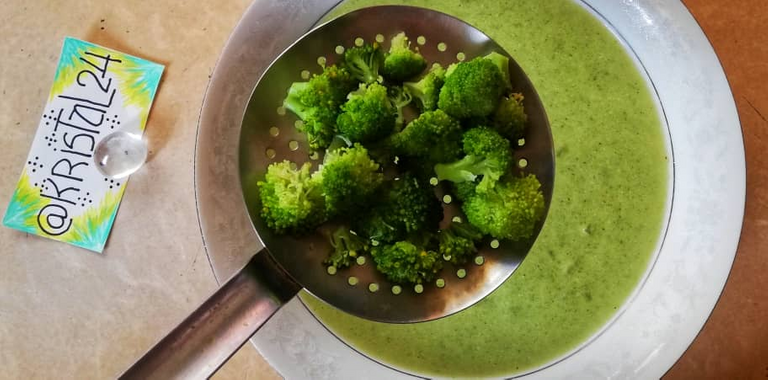 Friends, here's our "cream of broccoli with potatoes", I hope you are encouraged to prepare this recipe and enjoy it with your family and friends... @kristal24 wishes you bon appetit!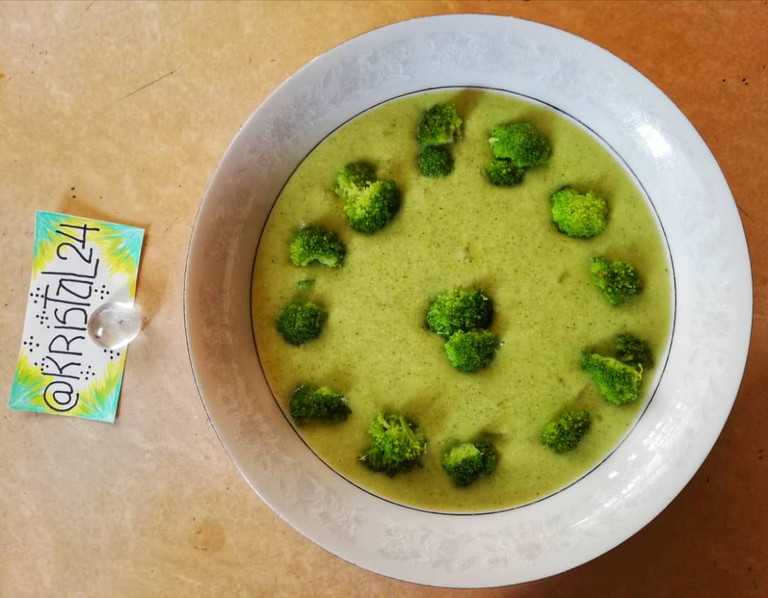 Thanks for visiting my blog... Happy dreams!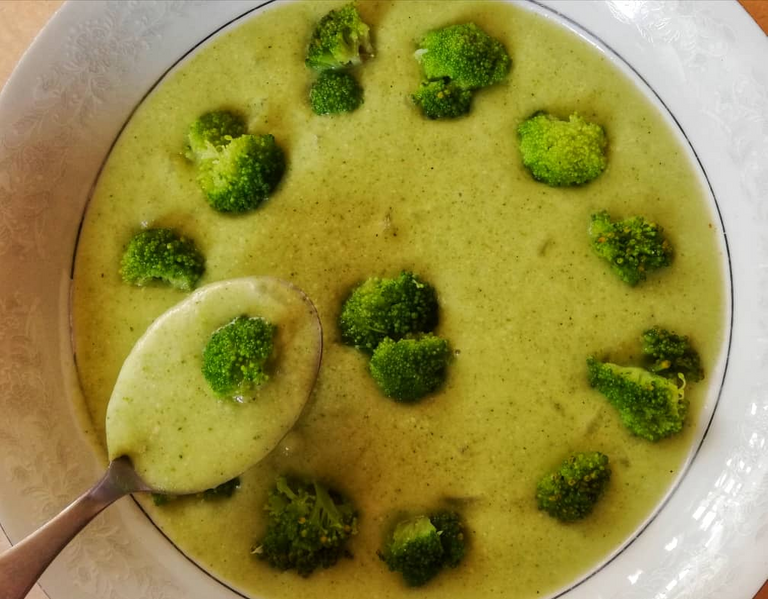 The photographs are of my authorship (Huawei P20 lite)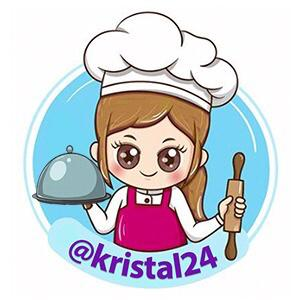 ---
---