Meatballs with Neapolitan sauce (recipe with photos)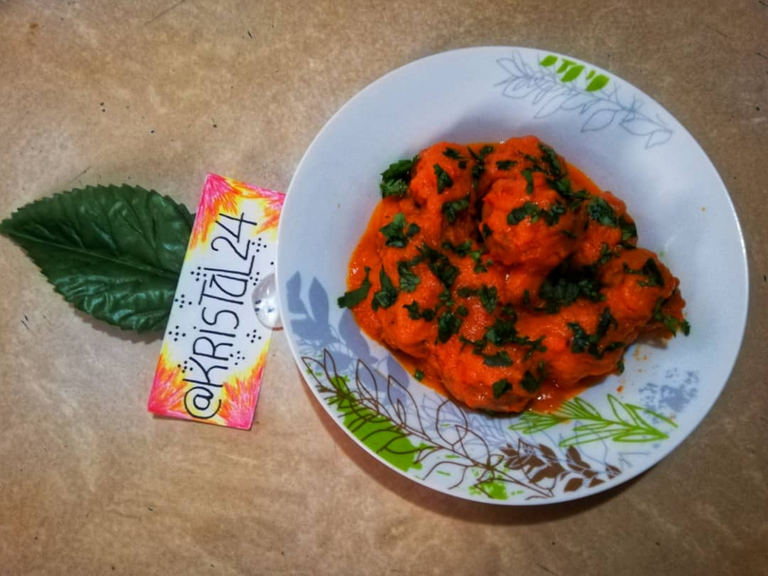 Good evening dear Hivers, I hope you had a fantastic Thursday.... In this opportunity, I will explain "step by step" how to prepare delicious meatballs with Neapolitan sauce. The magic of this recipe is found in the exquisite contrast that the meatballs acquire with the natural tomato sauce ... in the cooking process we get some appetizing meatballs with a very soft texture and a creamy and succulent sauce ... A delicacy to the palate!
Let's put on our apron and start our wonderful process...

Add 500 grams of ground beef to a bowl, add 1 teaspoon of sweet paprika, seasoned salt and cumin powder.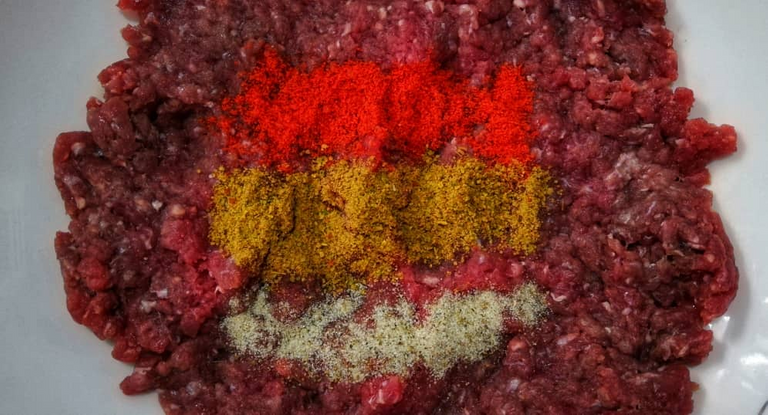 After mixing well... Add parsley, coriander and basil (finely chopped). These ingredients will add a delicious contrast to our succulent dish.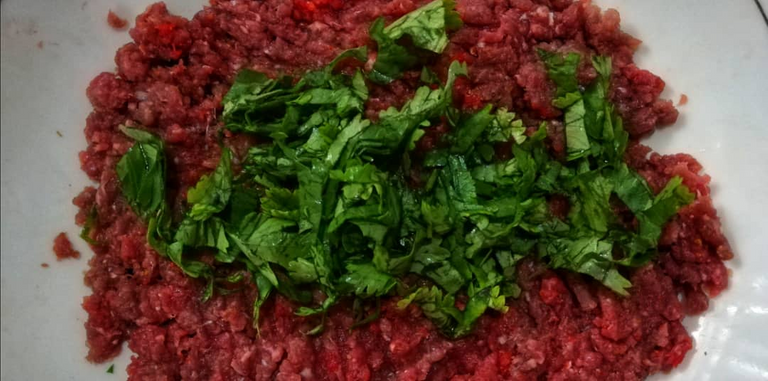 Next, add 1 grated onion and 4 crushed garlic cloves, mix until all the ingredients are well integrated.


To give an appetizing touch of softness to our delicious meatballs, add 1 egg (mix).


In this step, place 1/2 teaspoon of oregano together with 2 heaping tablespoons of corn flour, this last ingredient will allow the meatballs to keep their texture during the cooking process and not break when frying.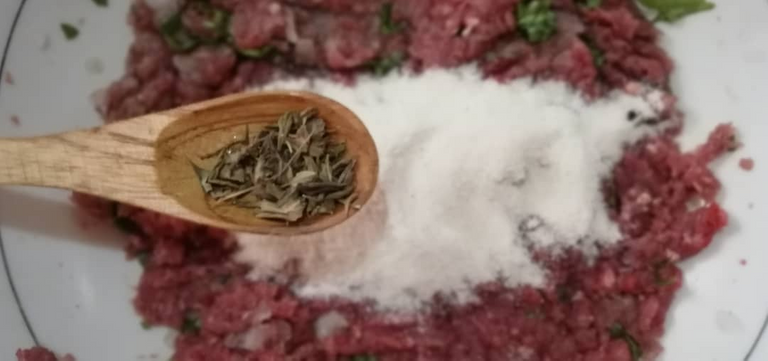 After mixing very well, let it rest in the refrigerator for 30 minutes, so that the meat will have a very appetizing flavor.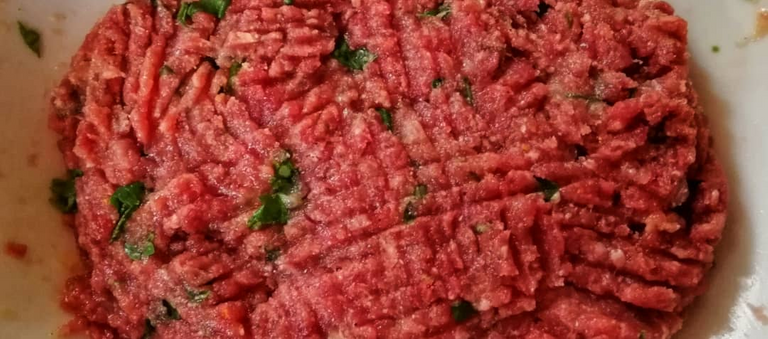 We assembled our meatballs... the size was left to your choice, this time I thought it was great to have a "medium" size.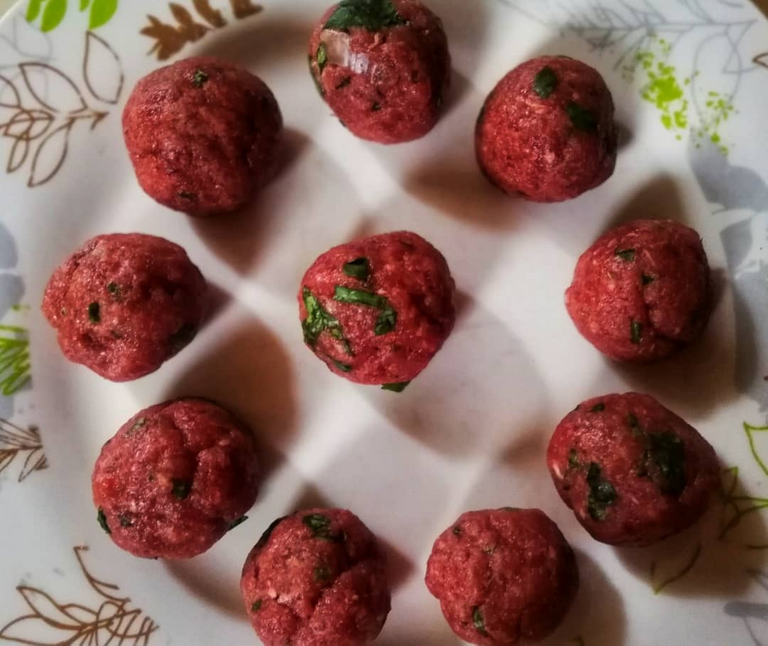 We coat with wheat flour...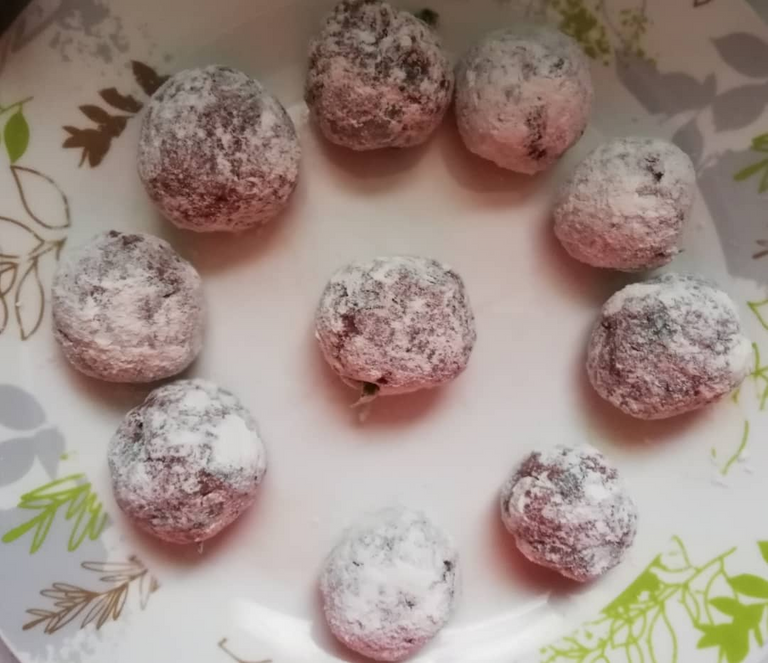 Fry over medium-high heat in a non-stick frying pan. You can use olive oil or sunflower oil, the latter was my choice.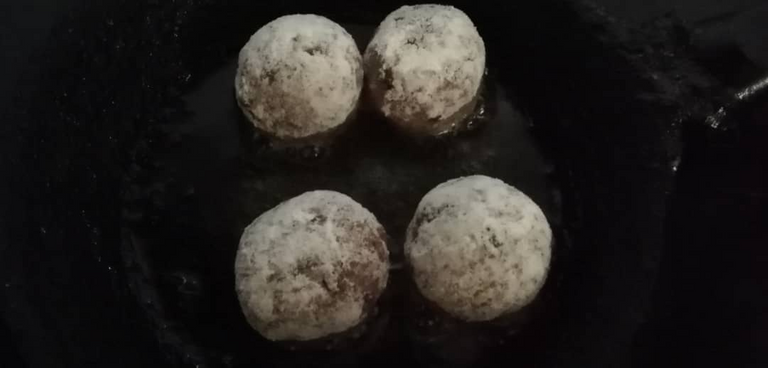 This is how our succulent meatballs will turn out... crispy on the outside and with a delicious soft and juicy texture on the inside.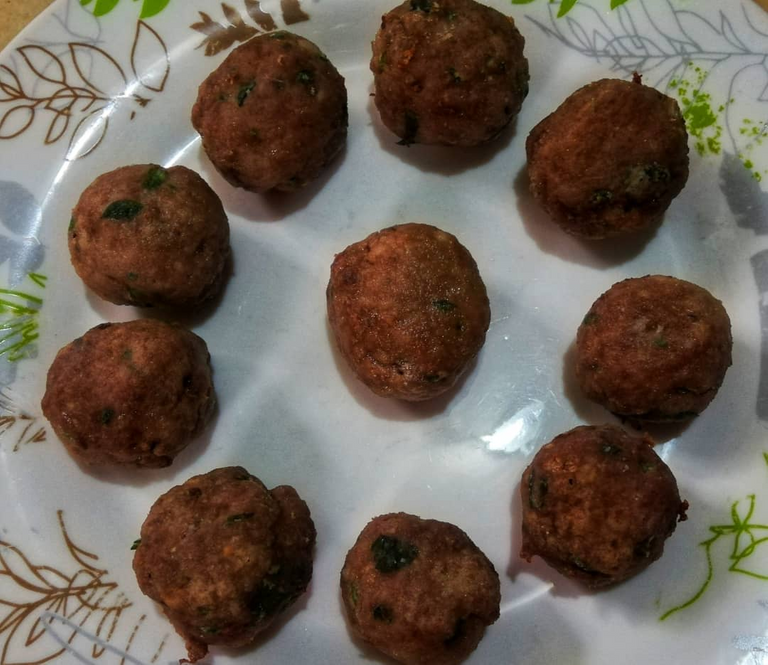 Cook the meatballs over medium heat for 25 minutes... to prepare the Neapolitan sauce I used: 4 large ripe tomatoes, 1 onion and 3 cloves of garlic. We blended it until we obtained a slightly lumpy mixture, to enjoy this wonderful texture. I seasoned it with: 1/2 teaspoon of seasoned salt and cumin powder, added a touch of turmeric powder.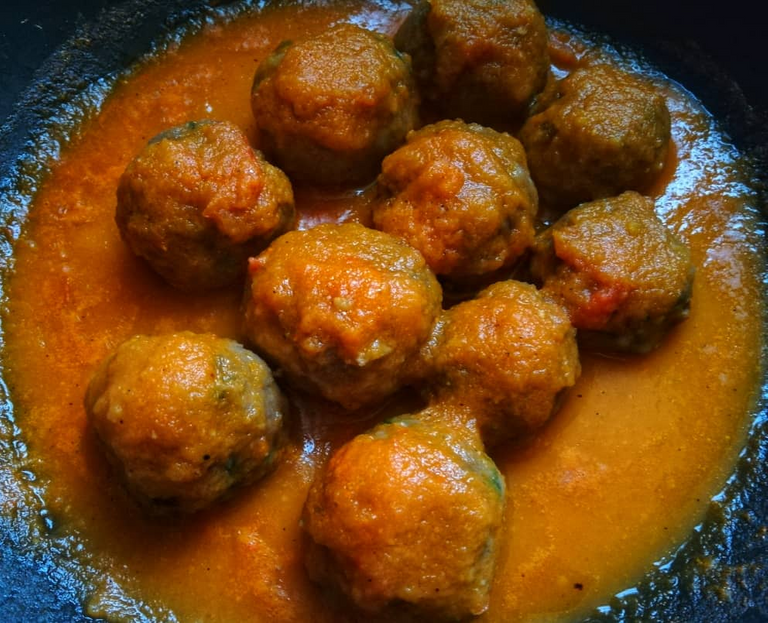 Our dish is ready to enjoy, I hope you are encouraged to prepare it and share it with your friends and family... @kristal24 wishes you bon appetit!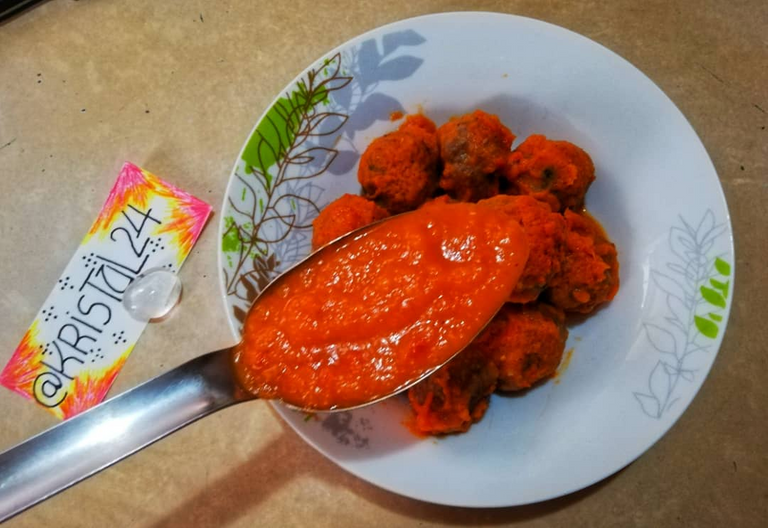 Thanks for visiting my blog... Happy dreams!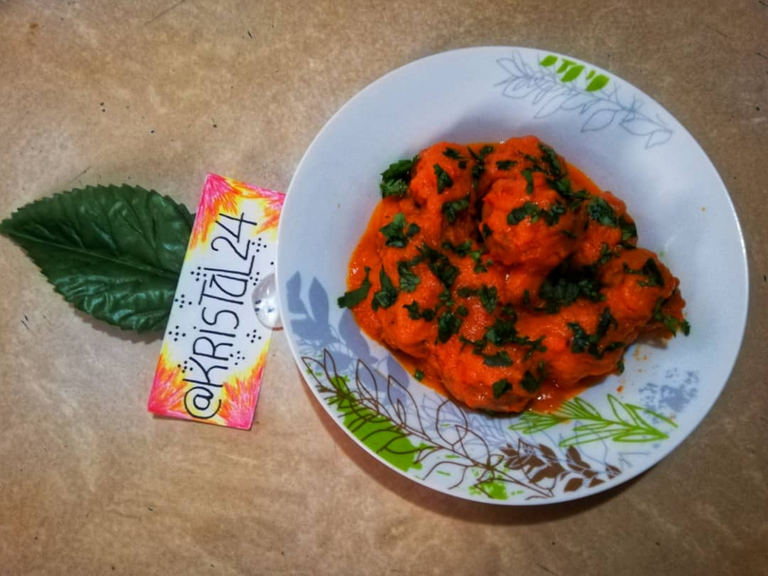 All photos are my own (Huawei P20 lite).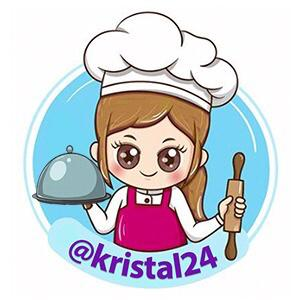 ---
---