💕 Hello Hive Community! 💕
---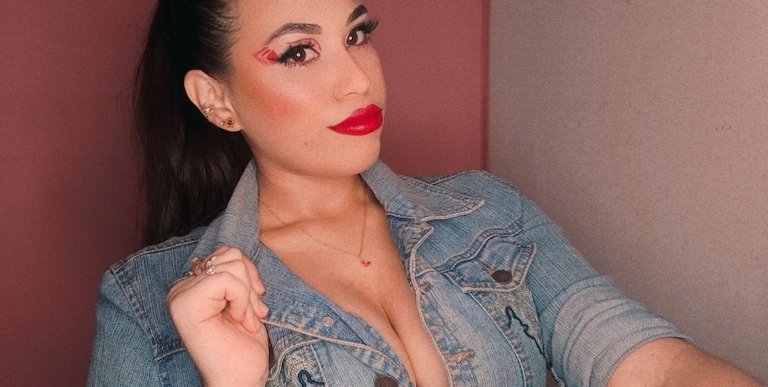 ---
¡Que rápido pasa el tiempo! No puedo creer que ya tenga un año en Hive. Definitivamente este ha sido un año de cambios, de enseñanzas, de mejoras y de todo un poco. Muchas personas me han comentado pensaban que en realidad tenia más de un año aquí, por tantas cosas que he realizado dentro de Hive, pero la verdad no es así, yo también estoy sorprendida por la gran cantidad de cosas que he podido lograr gracias a Hive.
How fast time flies by! I can't believe I'm already one year old at Hive. This has definitely been a year of changes, teachings, improvements and a little bit of everything. Many people have told me that they thought I actually had more than a year here, because of so many things I have done in Hive, but the truth is not so, I am also surprised by the amount of things I have been able to achieve thanks to Hive.
---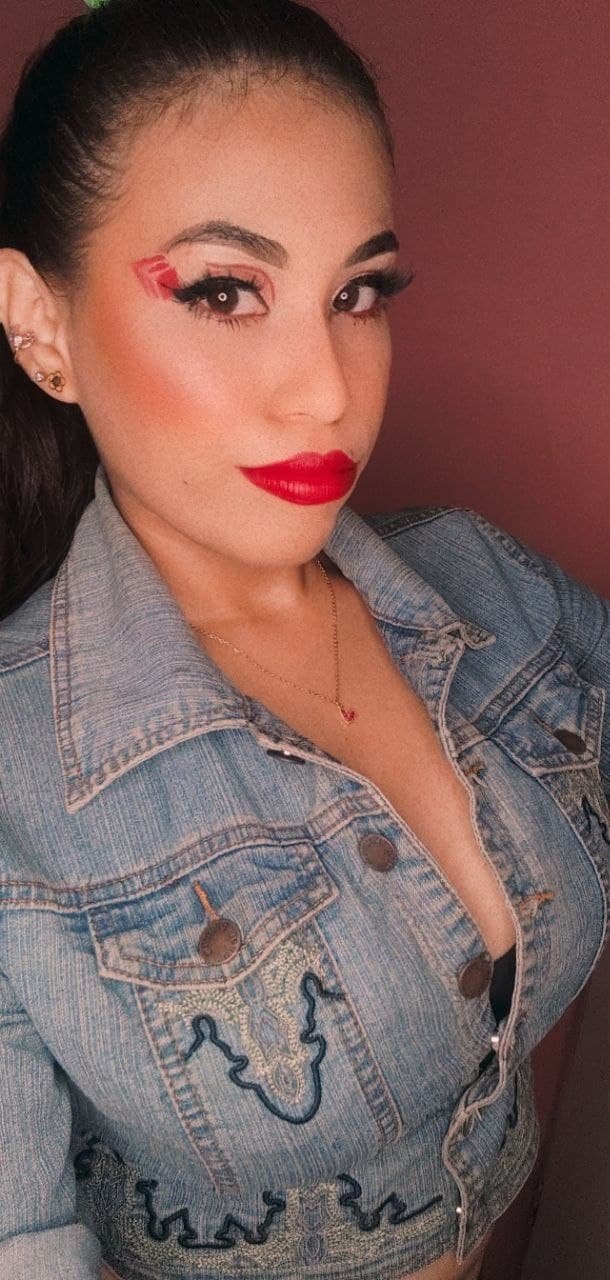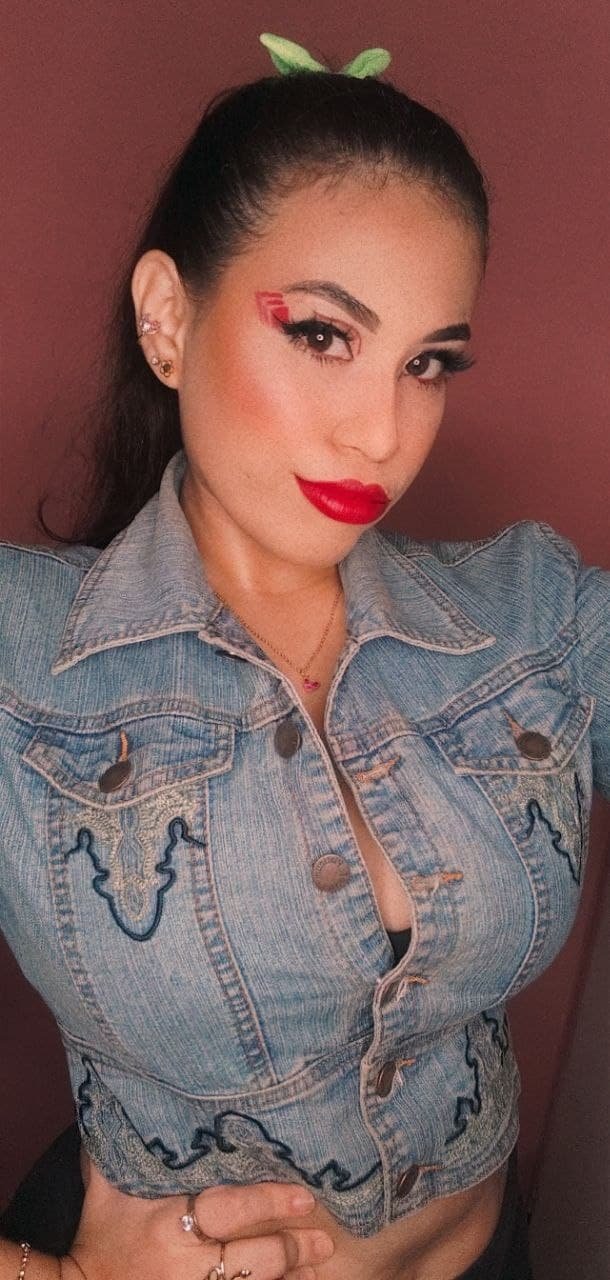 ---
La historia de mi inicio siempre será hermosa y graciosa, puesto que inicialmente no quería entrar porque no me visualizaba haciendo vida aquí, pero después de tanta insistencia y una cuenta obligada empecé a hacer publicaciones. Recuerdo que hacia pocas, hacia una y descansaba un día, después me active a publicar casi a diario descansando un día a la semana y hubo un momento donde comencé con dos publicaciones al día, desde ese tiempo he estado variando, cuando el tiempo me da hago dos o solamente haga una pero siempre procuro publicar diario, porque es lo que más me gusta hacer, esto casi es mi vida, así es como me distraigo y como evoluciono.
The story of my beginning will always be beautiful and funny, since initially I did not want to enter because I did not visualize myself making life here, but after so much insistence and a forced account I started to make publications. I remember that I made few, I made one and I rested one day, then I started to publish almost daily resting one day a week and there was a moment where I started with two publications a day, since that time I have been varying, when the time gives me I make two or only make one but I always try to publish daily, because it is what I like to do, this is almost my life, this is how I distract myself and how I evolve.
---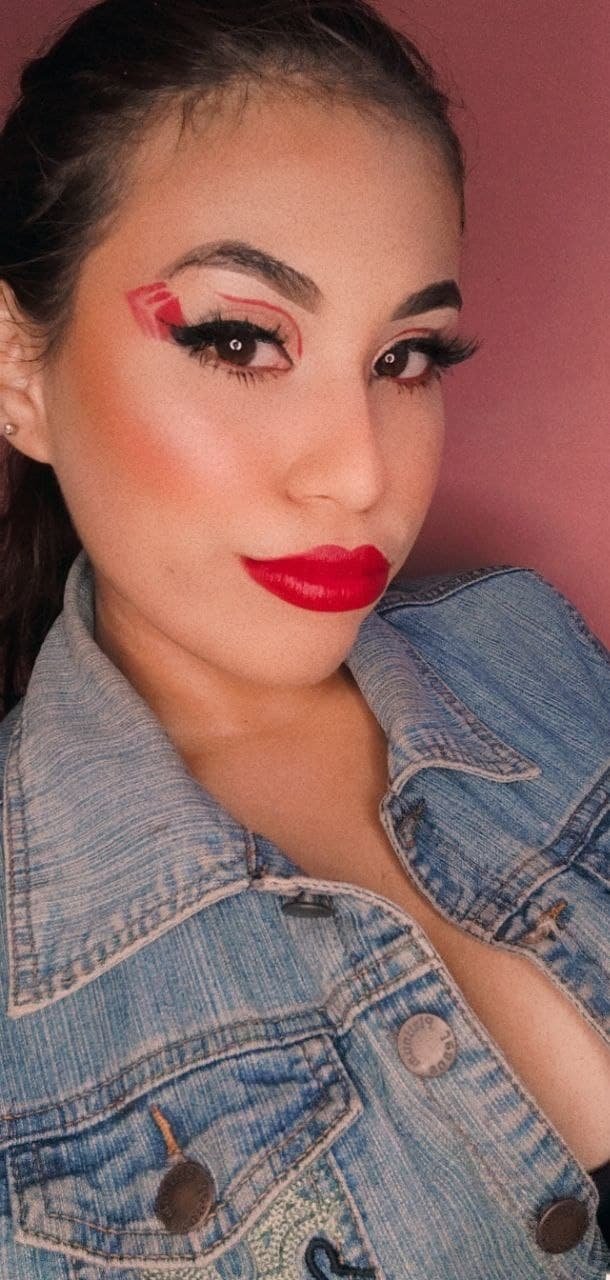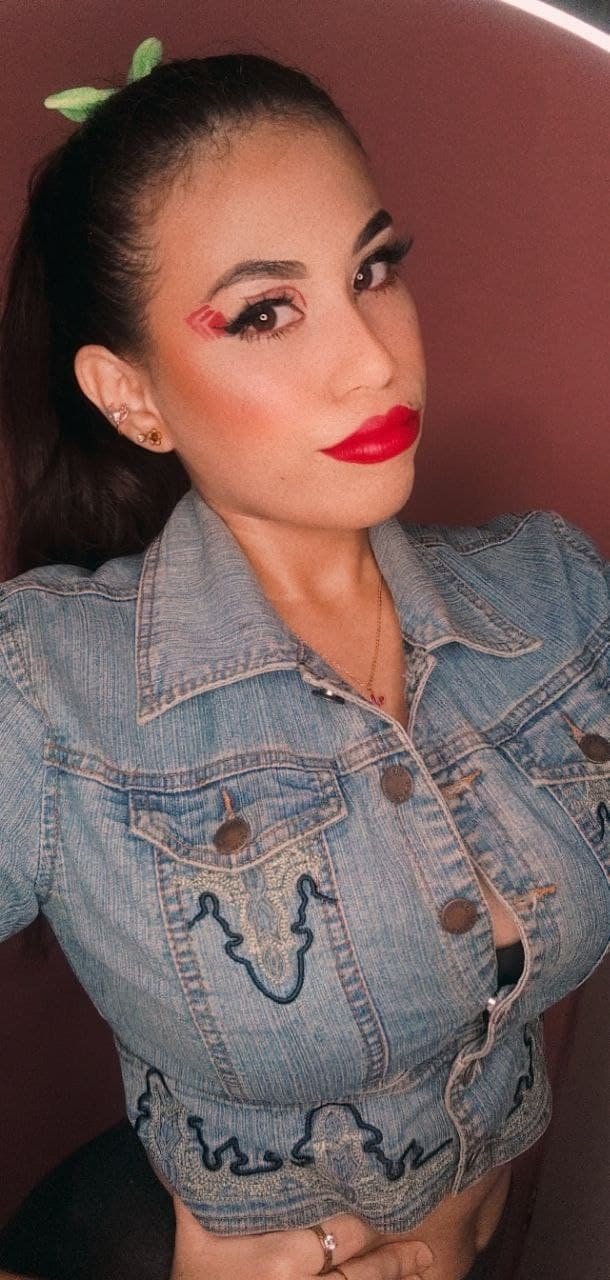 ---
Hive se he convertido en parte de mi, aquí rio, lloro, me molesto y me emociono. A veces es como un escape donde escribo lo que siento sin temor a nada, me desahogo, educo, comparto y reflexiono día a día. Cuando no tengo ideas siempre hay un reto que hacer, cuando tengo muchas ideas organizo mis días, cuando mi creatividad esta al máximo no me detiene ni una pestaña rota para hacer un look de maquillaje. Siempre recuerdo cuando empecé y no veía nada de contenido de maquillaje, llegue con las expectativas puestas en hacer muchos tutoriales de maquillaje y lo conseguí.
Hive has become part of me, here I laugh, cry, get upset and get excited. Sometimes it's like an escape where I write what I feel without fear of anything, I vent, educate, share and reflect day by day. When I have no ideas there is always a challenge to do, when I have a lot of ideas I organize my days, when my creativity is at its peak I don't stop even a broken eyelash to make a makeup look. I always remember when I started and I didn't see any makeup content, I arrived with the expectation of making many makeup tutorials and I did it.
---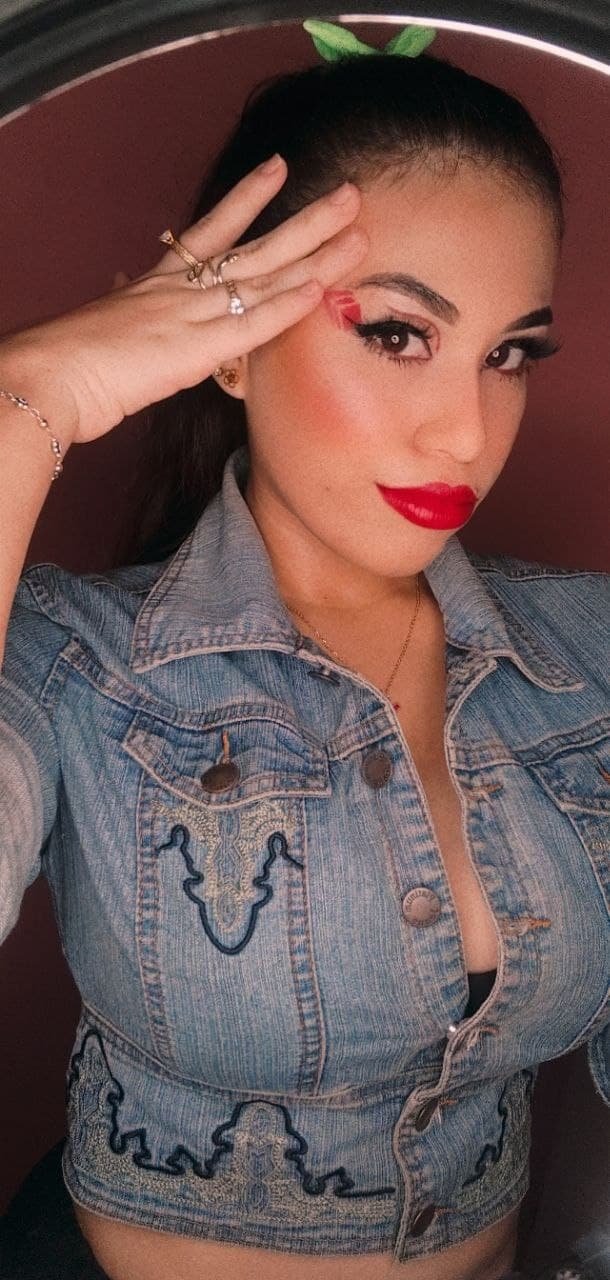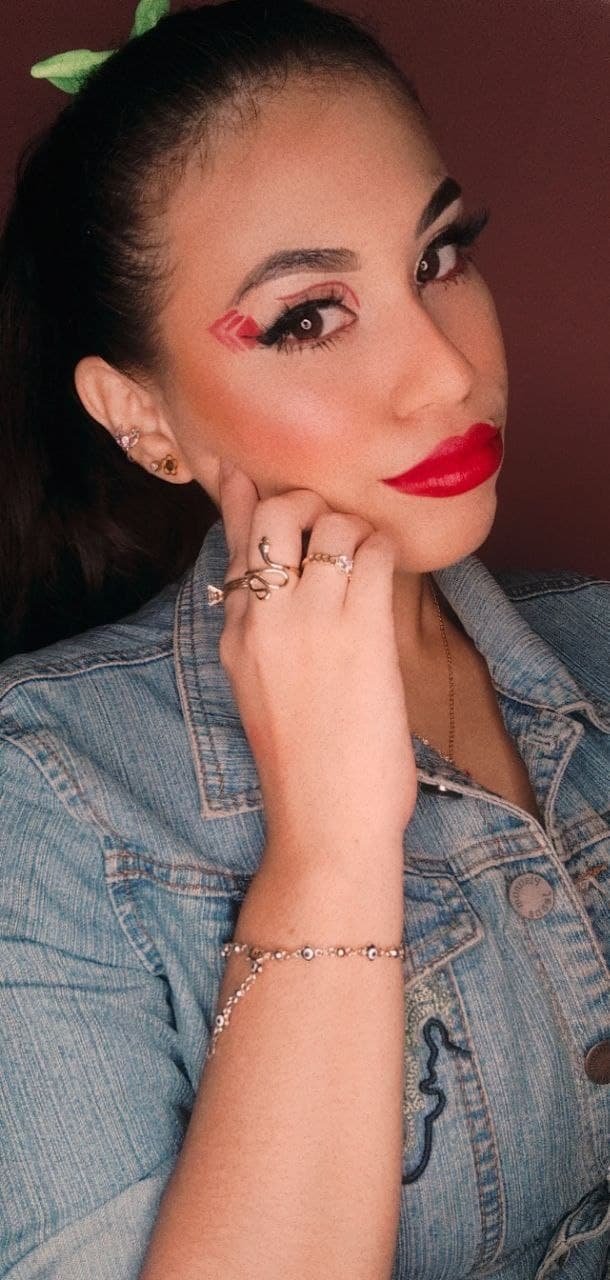 ---
En este año uno de mis más grandes orgullos es formar parte de Makeup Power, es genial y no voy a extenderme mucho porque todos sabemos que el maquillaje no es algo superficial, es una pequeña forma de mostrar arte y por eso es que lo he estudiado tanto. También he logrado cosas que si son más materiales, tengo una laptop que me compre gracias a Hive, dos teléfonos (uno para mi y otro para mi mamá), mucho maquillaje, mis lentes para poder ver correctamente, dos aros de luz, medicinas, comida y un montón de cosas que he logrado gracias al esfuerzo que le pongo día a día a las publicaciones.
This year one of my biggest pride is being part of Makeup Power, it's great and I'm not going to say too much because we all know that makeup is not something superficial, it's a small way to show art and that's why I've studied it so much. I have also achieved things that are more material, I have a laptop that I bought thanks to Hive, two phones (one for me and one for my mom), a lot of makeup, my glasses to see properly, two light rings, medicine, food and a lot of things that I have achieved thanks to the effort I put every day to the publications.
---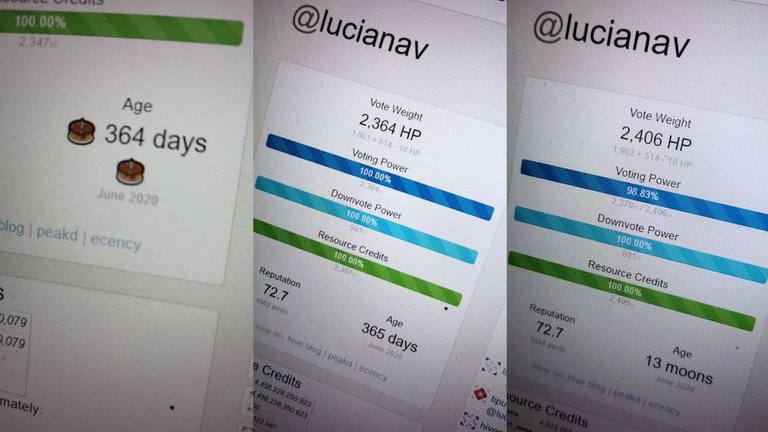 ---
Y aquí estoy, más de 365 día después, mucho trabajo, 1644 post y comentarios. 13 lunas en Hive y las que faltan. || And here I am, more than 365 days later, a lot of work, 1644 posts and comments. 13 moons in Hive and more to come.
---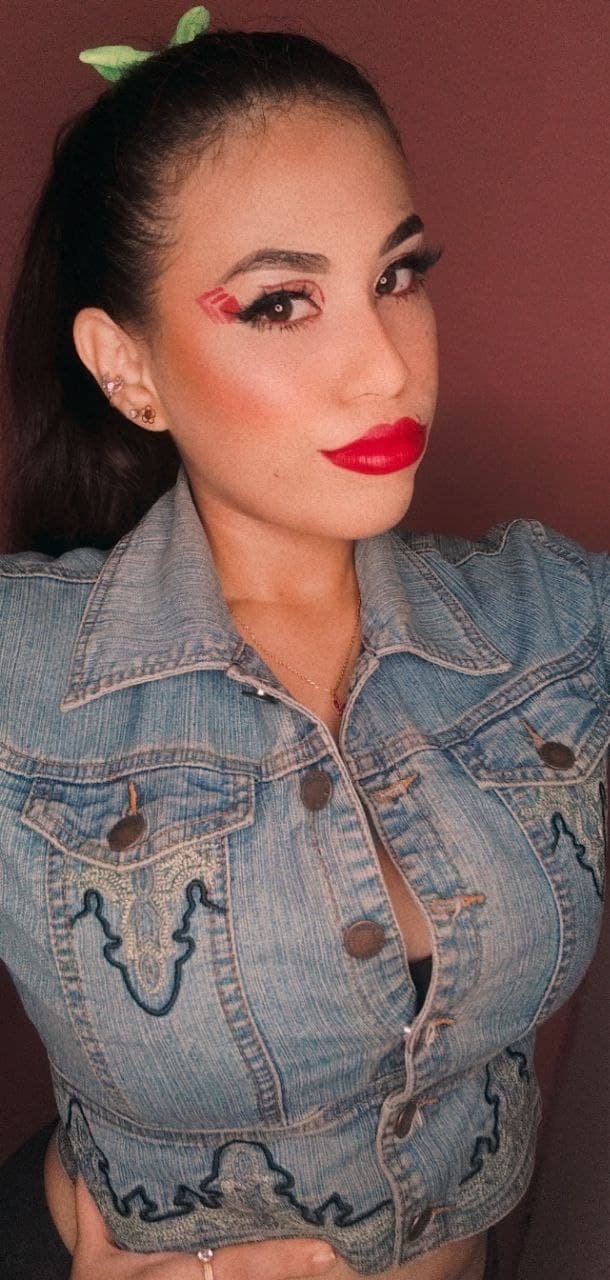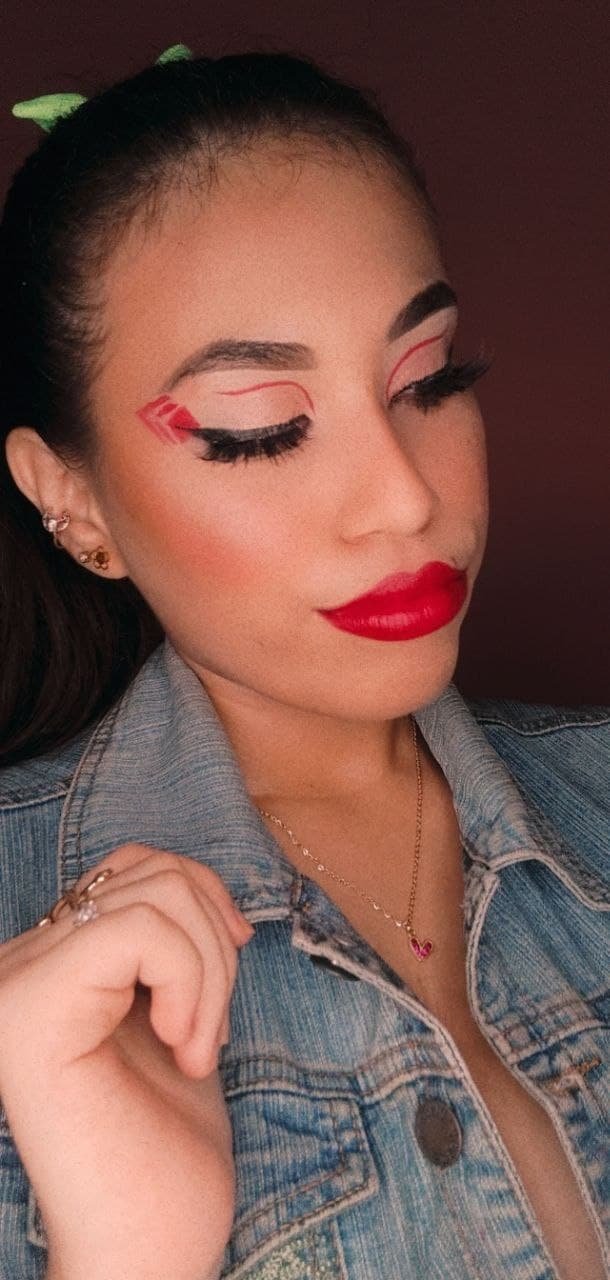 ---
Es importante decir que, estar en Hive no significa poner una publicación y esta esta listo, significa hacer comunidad, compartir entre usuarios, hacer vida en las distintas comunidades dentro y fuera de Hive. He conocidos personas que me caen demasiado bien, que son muy trabajadoras, que tienen talento y que son geniales en todos los sentidos, también he tenido mis encuentros con personas que no me caen bien pero sencillamente así es la vida. Una vez alguien me dijo que "las personas no siempre estarán satisfechas con otras personas" y es algo que me ha permitido dejar pasar todo aquello que suele "molestarme" y concentrarme en lo que verdaderamente me gusta. Crear contenido a diario es definitivamente un estilo de vida que me encanta hacer, no hay otra "plataforma" en la cual me sienta más cómoda que Hive, esta es como mi hogar donde soy muy feliz.
It is important to say that, being in Hive does not mean to put a publication and it is ready, it means to make community, to share between users, to make life in the different communities inside and outside Hive. I have met people that I like very much, that are hard workers, that have talent and that are great in every way, I have also had my encounters with people that I don't like but that's just life. Someone once told me that "people won't always be satisfied with other people" and it's something that has allowed me to let go of everything that usually "bothers me" and focus on what I really like. Creating content on a daily basis is definitely a lifestyle I love to do, there is no other "platform" I feel more comfortable on than Hive, this is like my home where I am very happy.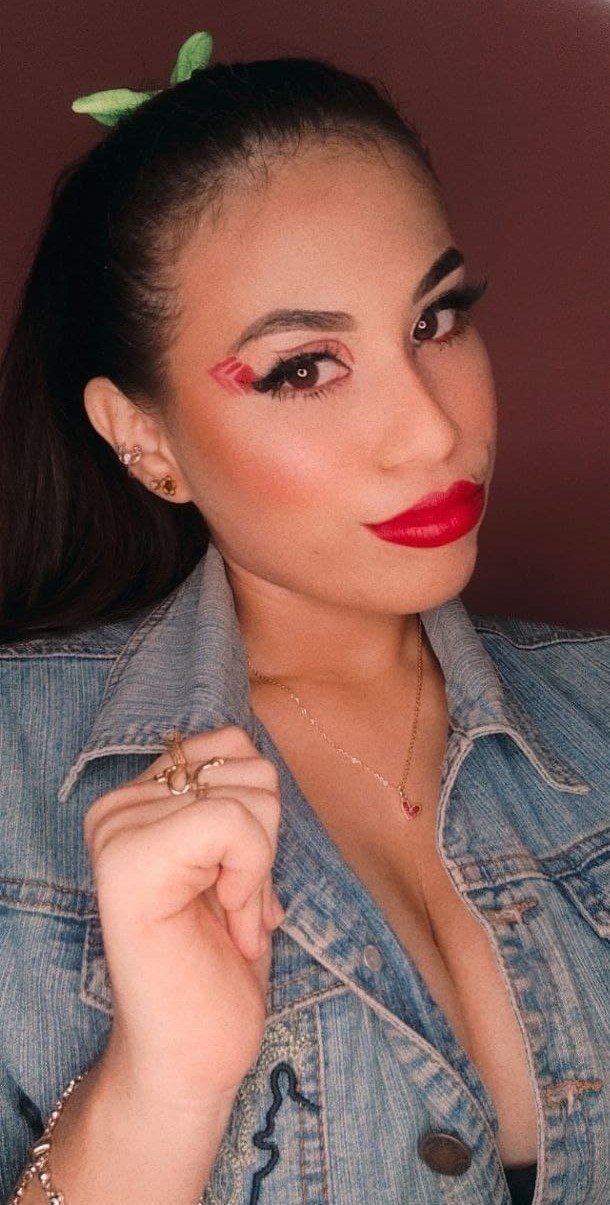 "Happy Hive Birthday to me!"
@lucianav -- Makeup Artist and Content Creator.
Pictures of my property.
Camera: CellPhone Xiaomi Redmi Note 10.

Si te gusta el maquillaje, el mundo de la belleza o hacer arte en tu piel te invito a la comunidad y al Telegram:
If you like makeup, the world of beauty or making art on your skin I invite you to the community and the Telegram:
---