💕 Hello Hive Community! 💕
---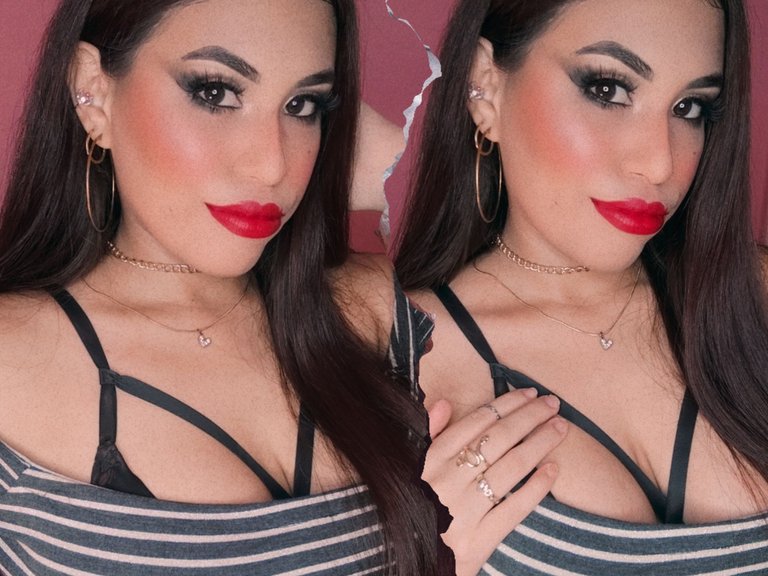 ---
Hace algún tiempo que no hago un post sobre música, aún no me acostumbro a hablar tan seguido sobre la música, y se me hace raro porque escucho música todos los días de mi vida. En esta oportunidad tenía muchas ganas de hacer un top 5 de mis músicas favoritas del momento, estas son canciones que escucho todos los días una y otra vez, algunas son nuevas y otras no tanto, pero yo soy así, un poco impredecible en este aspecto, si me gusta algo lo escucho mucho así sea nuevo, viejo, muy en tendencia o algo que ni viene al caso en lo que usualmente escucho.
It's been a while since I've done a post about music, I'm still not used to talk so often about music, and it's weird because I listen to music every day of my life. This time I really wanted to make a top 5 of my favorite music of the moment, these are songs that I listen to every day over and over again, some are new and others not so much, but I'm like that, a little unpredictable in this aspect, if I like something I listen to it a lot even if it's new, old, very in trend or something that is not even relevant in what I usually listen to.
---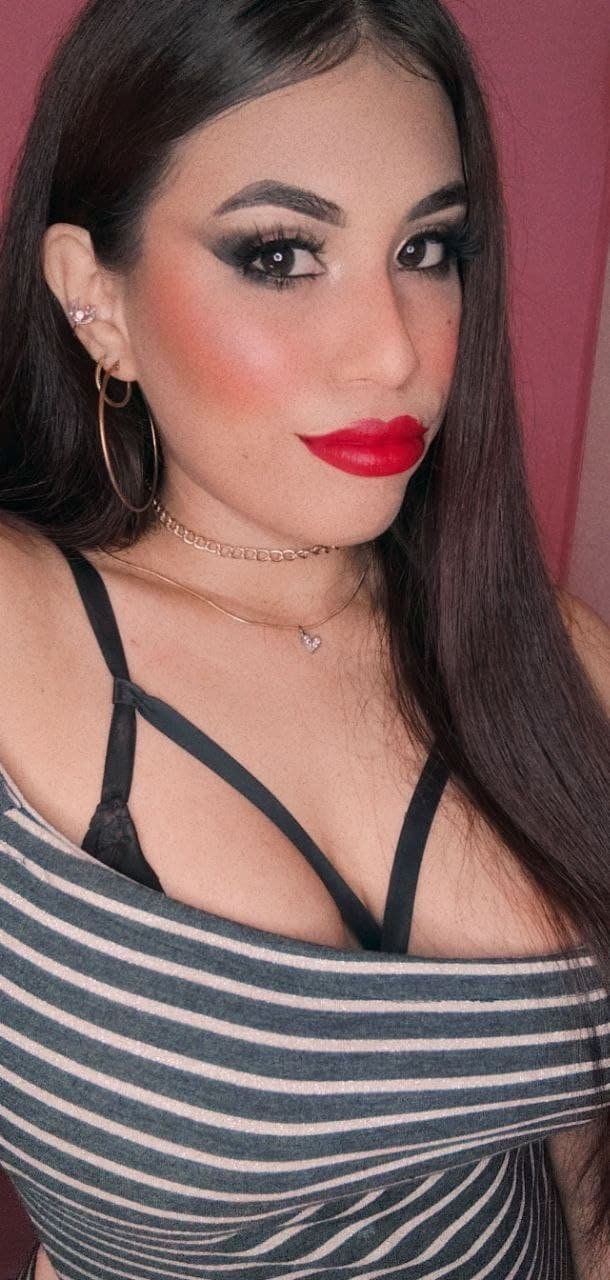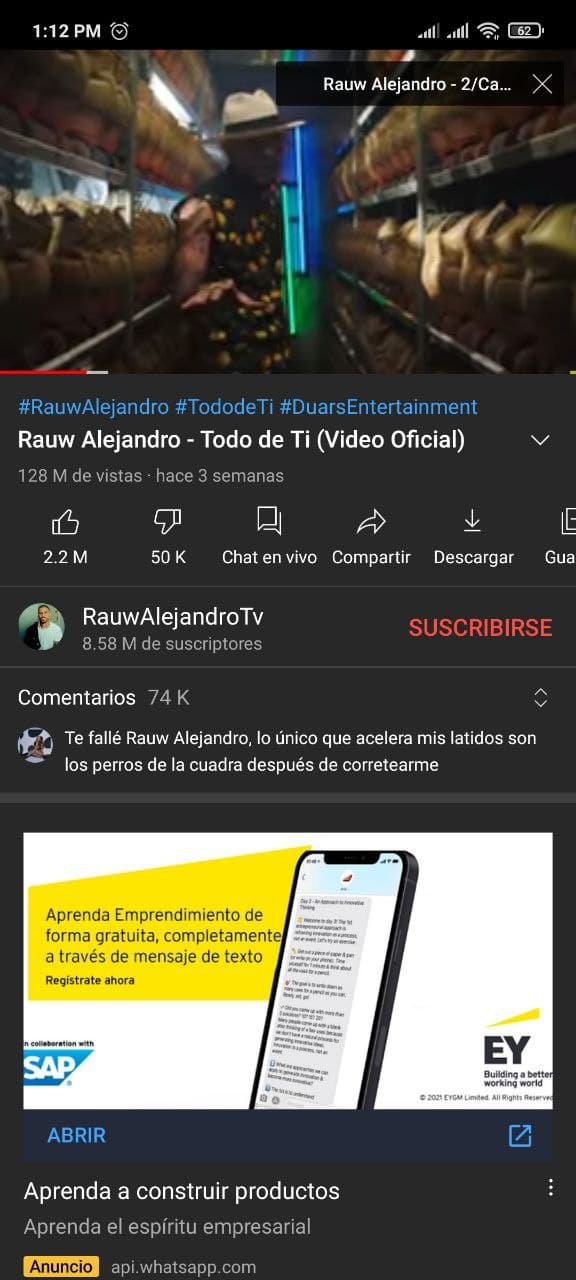 ---
Rauw Alejandro - Todo de Ti
Iniciamos con una canción que esta muchísimo en tendencia, es de Rauw Alejandro, un cantante que también esta en tendencia, el cual me esta gustando mucho últimamente. La primera vez que escuche esta canción me quede impresionada, porque usualmente este ritmo no lo suelo escuchar tanto en este tipo de artistas, me gusto mucho y ahora no paro de escucharla, tanto así que comencé a buscar más canciones de Rauw y me han gustado mucho.
We start with a song that is trending a lot, it's by Rauw Alejandro, a singer that is also trending, which I'm liking a lot lately. The first time I heard this song I was impressed, because usually this rhythm is not usually heard so much in this type of artists, I liked it a lot and now I do not stop listening to it, so much so that I started looking for more songs of Rauw and I have liked a lot.
---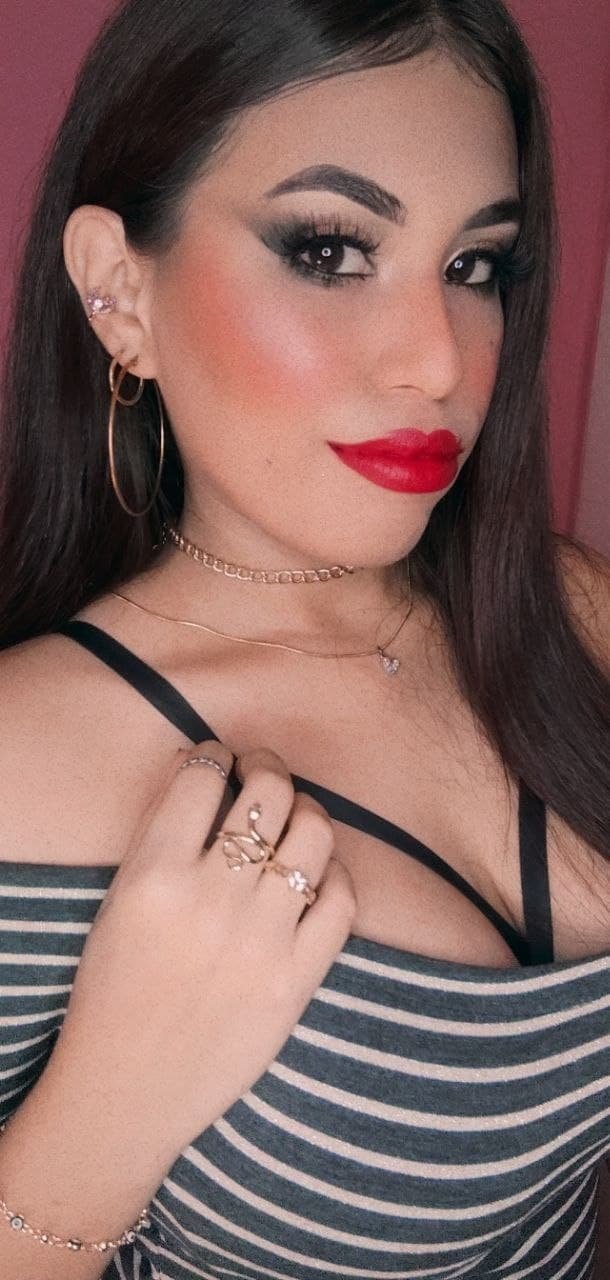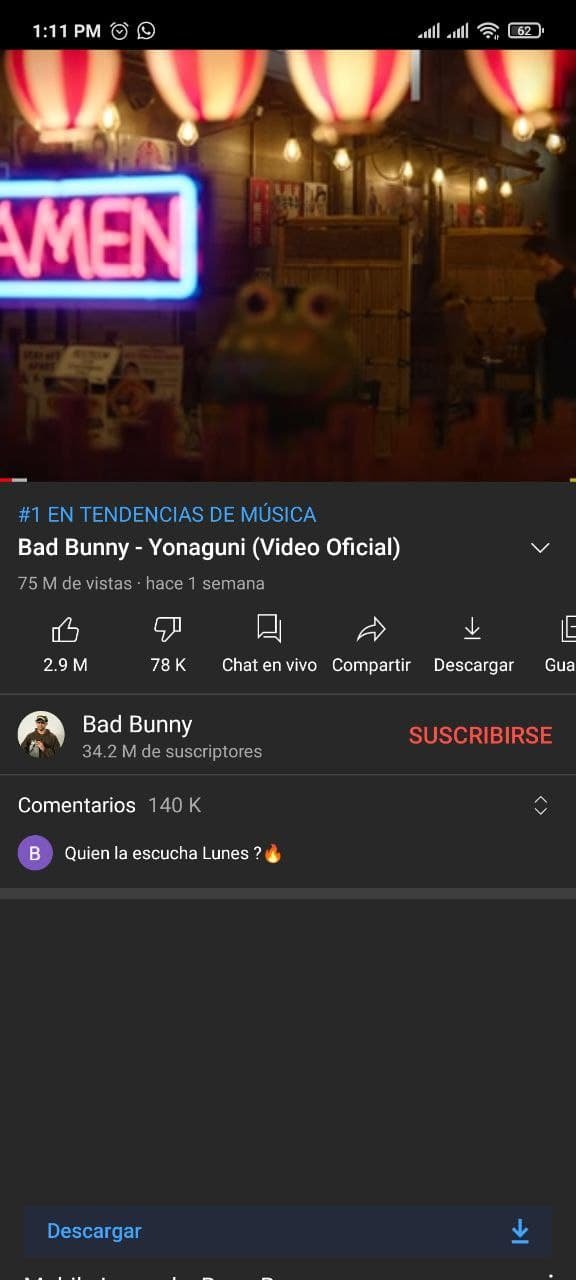 ---
Bad Bunny - Yonaguni
Otra canción que esta en tendencia es Yonaguni, a mucho no le podrá gustar Bad Bunny, pero yo si lo vengo escuchando desde hace años y me gusta la variedad de canciones tan iguales y diferentes que tiene en su repertorio, de esta canción me gusta mucho el ritmo y la letra, cuando vi que la estaban nombrando mucho en las redes sociales me fui a buscarla y quede enganchada.
Another song that is trending is Yonaguni, a lot of people may not like Bad Bunny, but I have been listening to him for years and I like the variety of songs so similar and different that he has in his repertoire, I really like the rhythm and lyrics of this song, when I saw that they were naming it a lot in social networks I went to look for it and I was hooked.
---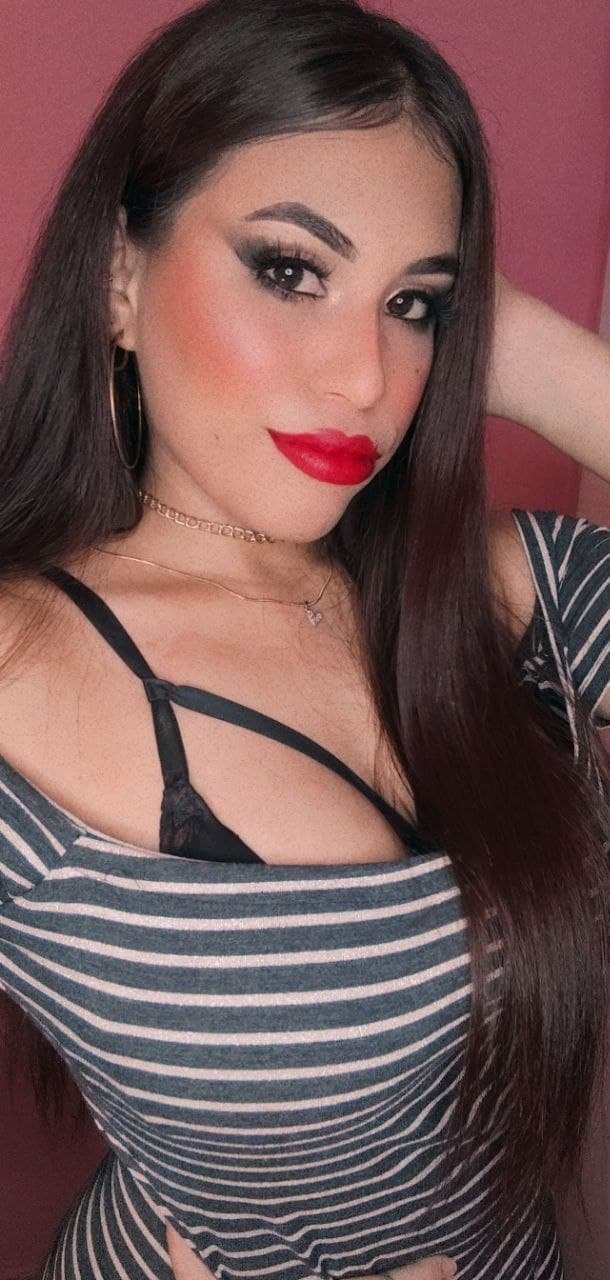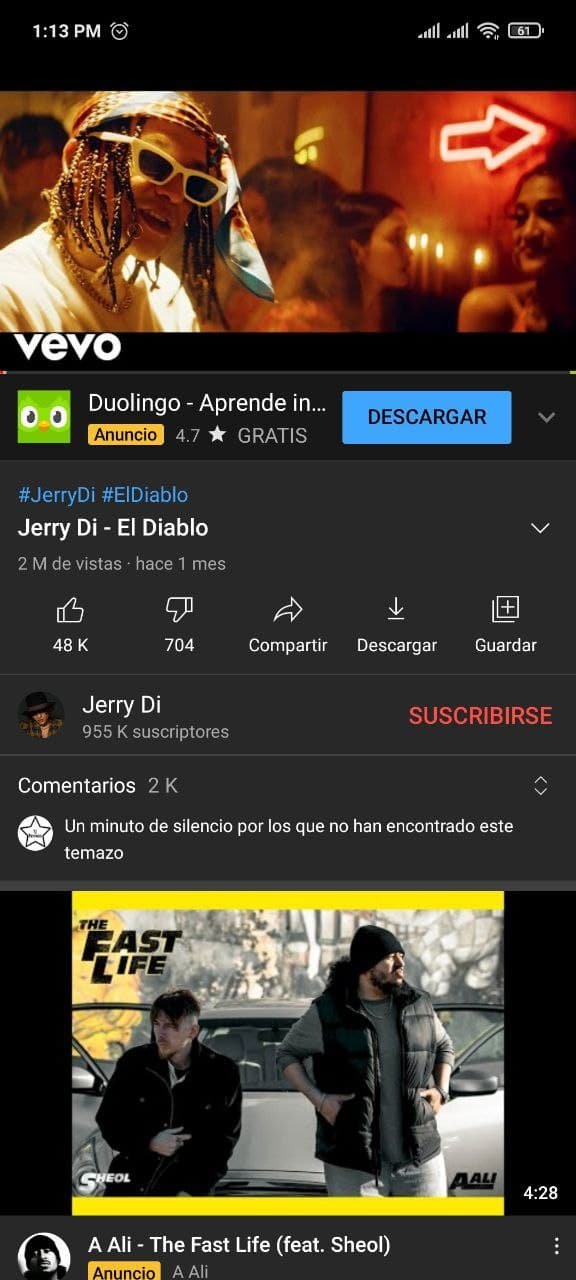 ---
Jerrry Di - El Diablo
Saltando un poco de las cosas que están en tendencias, hablemos de Jerry Di, un cantante Venezolano, la verdad no estoy familiarizada con su fama, no se si esta tendencia o si no es muy conocido, pero yo vengo escuchando algunas de sus canciones desde hace pocos años de forma esporádica, me gustan mucho. Esta canción decidí buscarla porque la vi en una historia de Instagram, me gustó tanto que no puedo dejar de escucharla y paso a formar parte de la lista de reproducción actual.
Skipping a bit of things that are trending, let's talk about Jerry Di, a Venezuelan singer, the truth is I'm not familiar with his fame, I do not know if this trend or if it is not well known, but I've been listening to some of his songs for a few years sporadically, I like them a lot. This song I decided to look for it because I saw it in an Instagram story, I liked it so much that I can't stop listening to it and it becomes part of the current playlist.
---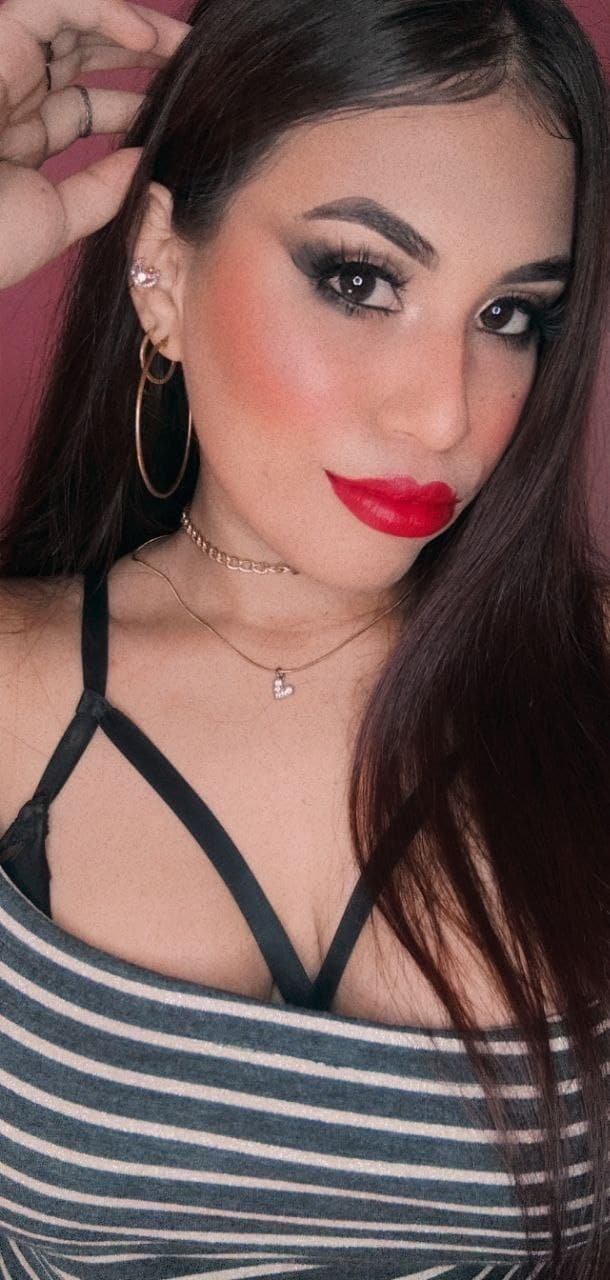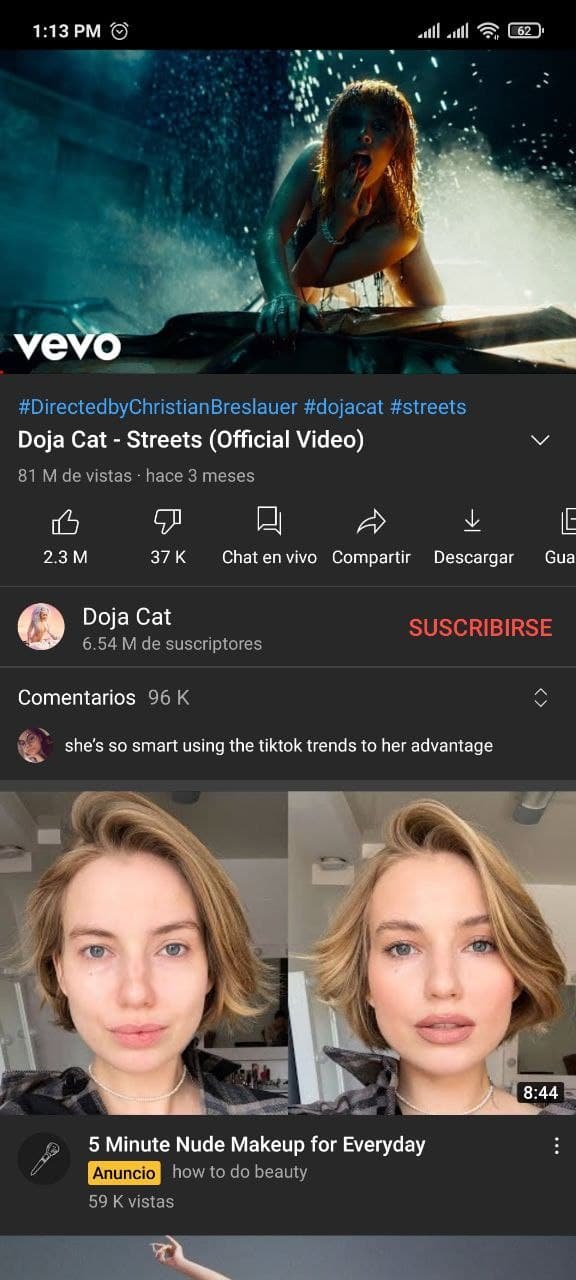 ---
Doja Cat - Streets
Moviéndonos radicalmente de estilo de música, nos vamos con Doja Cat, debo decir que a esta mujer yo la amo y sus canciones me encantan, esta en particular no la había escuchado y buscando músicas nuevas para mi me la encontré, siento que es una joya, me encanta el ritmo, me encanta la voz de Doja Cat y su estilo todo alocado, ella es genial y puedo escuchar esta junto con muchas de sus canciones todo el día.
Moving radically in music style, we go with Doja Cat, I must say that I love this woman and I love her songs, this one in particular I had not heard and looking for new music for me I found it, I feel it is a gem, I love the rhythm, I love Doja Cat's voice and her style all crazy, she is great and I can listen to this one along with many of her songs all day long.
---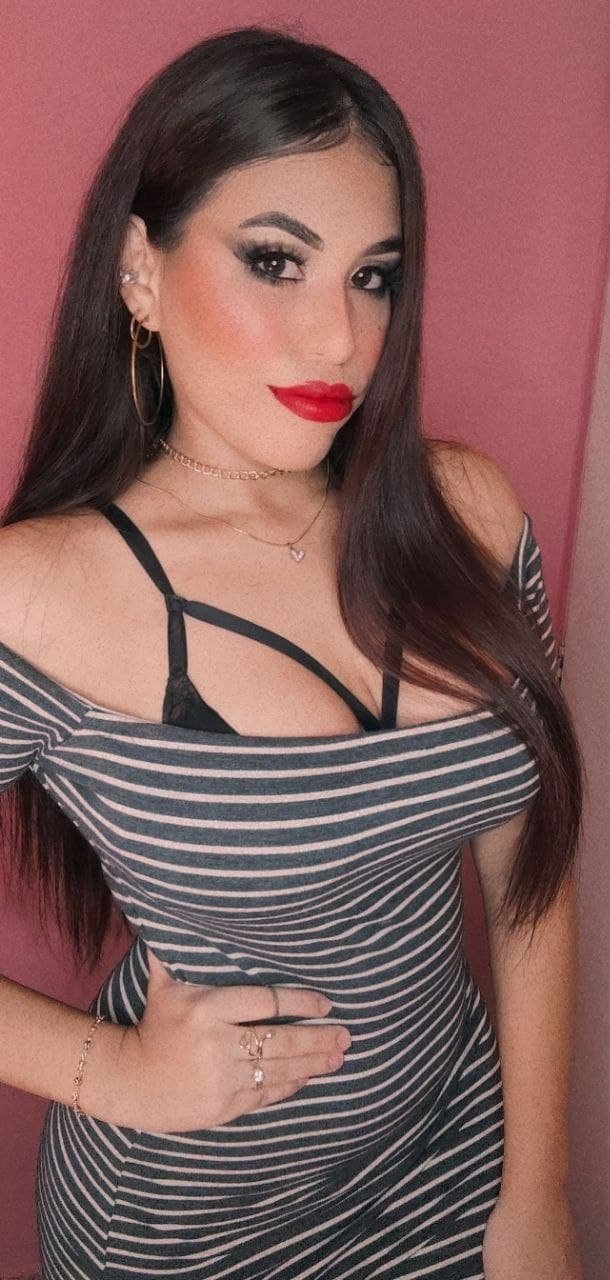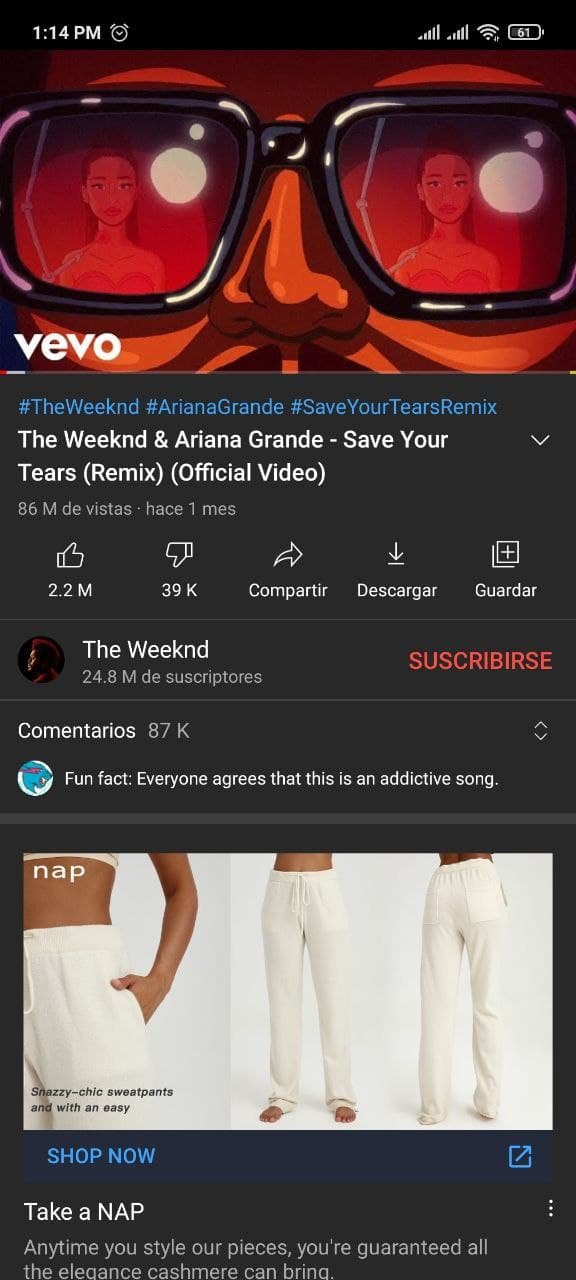 ---
The Weekend & Ariana Grande - Save Your Tears (Remix)
Para finalizar este top 5 quiero cerrar con mi querida y amada Ariana Grande, en este caso esta canción es de The Weekend en remix con Ariana, no he escuchado la canción original porque no soy fan de The Weekend aunque si puedo asegurar que sus canciones son muy buenas y es un gran artista. Soy muy fan de la voz de Ariana, desde hace muchos años y cada canción que ella saca me encanta, este Remix no podía ser la excepción.
To finish this top 5 I want to close with my dear and beloved Ariana Grande, in this case this song is by The Weekend in remix with Ariana, I haven't listened to the original song because I'm not a fan of The Weekend although I can assure you that his songs are very good and he is a great artist. I'm a big fan of Ariana's voice, since many years ago and every song she releases I love, this Remix could not be the exception.
---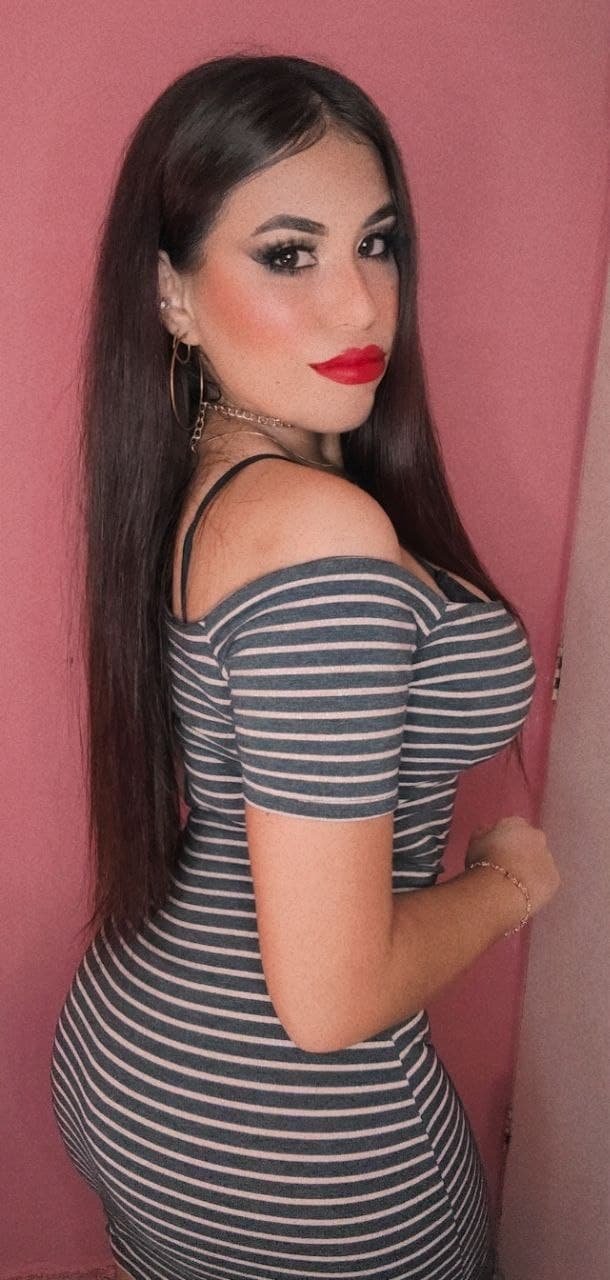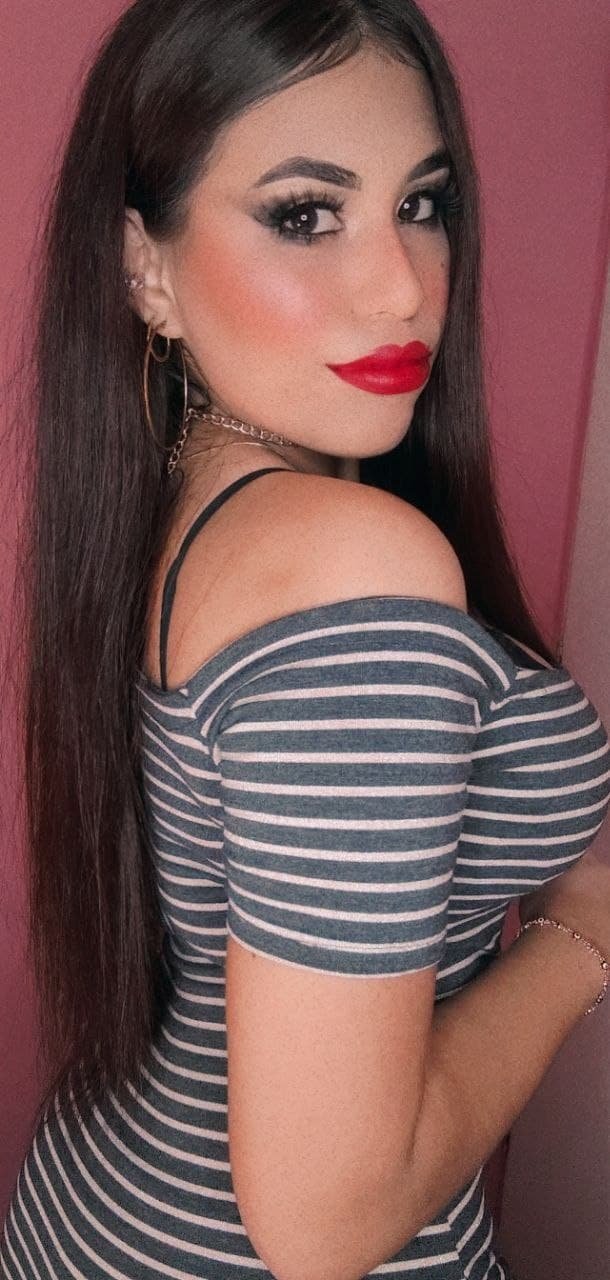 ---
De esta forma finalizo este Top 5 de mis músicas favoritas del momento, mientras hacia esta publicación las escuchaba y andaba super feliz, con la adrenalina del momento ya que siempre suelo escribir al ultimo momento jajajajaja, mi gusto musical es bastante variado, lo importante es que a mi me encanta y me hace super feliz. Espero que les haya gustado, nos vemos pronto!
This way I finish this Top 5 of my favorite music of the moment, while I was making this publication I was listening to them and I was super happy, with the adrenaline of the moment since I always write at the last moment hahahahahaha, my musical taste is quite varied, the important thing is that I love it and it makes me super happy. I hope you liked it, see you soon!
Pictures of my property.

Camera: CellPhone Xiaomi Redmi Note 10.









Si te gusta el maquillaje, el mundo de la belleza o hacer arte en tu piel te invito a la comunidad y al Telegram:




If you like makeup, the world of beauty or making art on your skin I invite you to the community and the Telegram:



---