[ENG|ESP] Initiative: 5 questions to ask a Hiver by @nathyortiz
🌿 Bienvenidos a mi blog comunidad de Hive 🌿
Welcome to my Hive community blog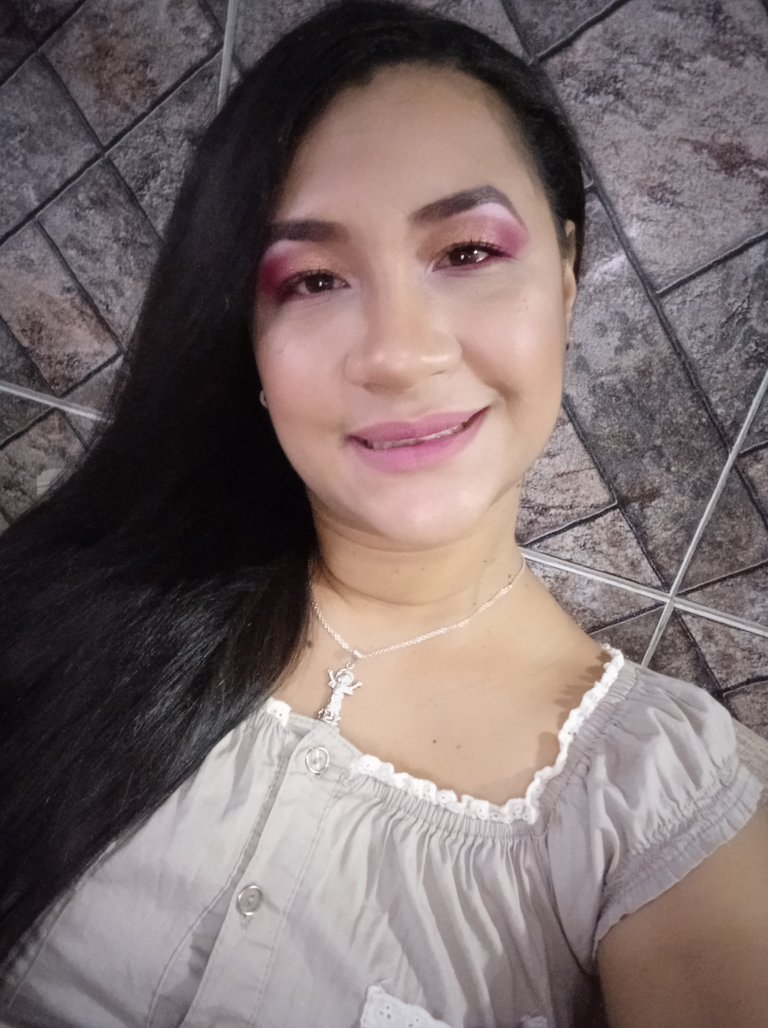 Español
Hola querida comunidad de Hive es un placer estar nuevamente con ustedes en esta iniciativa de la amiga @cami.rojas en dónde nos invita a responder 5 preguntas que harían a un hivers, cabe resaltar que está chica siempre nos invade con su buena energía en los tag.
Muchas preguntas rondan la mente de cada hivers y que nos gustaría proyectar en esta comunidad ya que es importante para otros lo que podamos transmitir a ellos, ya sea en su inicio en hive o en su larga trayectoria porque cada quien tiene un motivo de estar aqui. Aquí les presento mis respuestas.
English
Hello dear Hive community it is a pleasure to be with you again in this initiative of our friend @cami.rojas where she invites us to answer 5 questions you would ask to a hivers, it is worth mentioning that this girl always invades us with her good energy in the tags.
Many questions haunt the mind of each hivers and we would like to project in this community because it is important for others what we can transmit to them, either in their beginning in hive or in their long career because everyone has a reason to be here. Here are my answers.
---
¿Cuál ha sido tu mayor recompensa en Hive?
What has been your greatest reward at Hive?
Una de mis mayores recompensa en hive o como usuario de plataforma digital ha Sido el compañerismo que hemos encontrado aquí, todas las iniciativas y concursos que nos han unidos como hermanos, además de lo que he aprendido a lo largo de mi vida en hive.
La mayor recompensa también se va al sector monetario ya que me ha ayudado mucho a salir adelante en este país Venezuela, para nosotros esto es una bendición que tenemos y siempre agradezco a Dios por ponerme hive en el camino. Con las recompensas he podido solventar alimentos, medicinas, lujos y compra de electrodomésticos.
One of my greatest rewards in hive or as a digital platform user has been the camaraderie that we have found here, all the initiatives and contests that have united us as brothers, in addition to what I have learned throughout my life in hive.
The biggest reward also goes to the monetary sector since it has helped me a lot to get ahead in this country Venezuela, for us this is a blessing that we have and I always thank God for putting me hive on the road. With the rewards I have been able to pay for food, medicine, luxuries and the purchase of appliances.
---
¿Tu Hiver favorito es ...?
Your favorite Hiver is ...?
Durante toda mi trayectoria en este tipo de plataforma he llegado a tomarme con buenos hivers o usuarios que marcan la diferencia, de los cuales hemos aprendido y a los cuales le agradecemos mucho, esas personas que han salido adelante y son dignos de admirar, tengo muchos en mi lista, es por eso que sería difícil nombrar a todos pero aunque sea uno en esta oportunidad voy a nombrar.
Entre mi lista tengo a @fermionico ya que lo conozco desde steemit y se lo mucho que ha trabajado para su crecimiento mismo y actualmente lonhace en hive. Siempre está dispuesto ayudar cuando lo necesiten y este a su alcance, en su blog podemos encontrar buena información de primera, vídeos explicativo y su recién comunidad de full deportes.
Throughout my career in this type of platform I have come to take me with good hivers or users who make a difference, from whom we have learned and to whom we are very grateful, those people who have gone ahead and are worthy of admiration, I have many on my list, that's why it would be difficult to name all but even one in this opportunity I will name.
Among my list I have @fermionico because I know him since steemit and I know how hard he has worked for his own growth and currently he is working on hive. He is always willing to help when needed and is within his reach, in his blog we can find good information, explanatory videos and his new full sports community.
---
¿Cuál es el mayor mito sobre Hive?
What is the biggest myth about Hive?
Siempre se escuchan cosas por fuera que me dejan impresionada, pero la más popular es que aquí se gana dinero fácil solo con publicar contenido de lo que más te guste, entonces vemos esos casos en que hay blog que hacen algo sumamente corto, sin coherencia, no saben usar etiquetas y aún así al final abandonan porque no entienden bien este ecosistema financiero; tener un blog va más allá que solo publicar lo que nos guste, esto tiene mucho más al fondo, ya que tenemos que pensar que vamos hacer, debemos redactar, analizar, hacer un maquetado, etiquetas y por si fuera poco aquí vemos todas las materias en una; dibujo, informática, castellano, ingles entre otras.
You always hear things on the outside that leave me impressed, but the most popular is that here you make easy money just by publishing content of what you like, then we see those cases in which there are blogs that do something extremely short, without coherence, do not know how to use tags and still in the end they abandon because they do not understand well this financial ecosystem; having a blog goes beyond just publishing what we like, this has much more to the background, because we have to think about what we are going to do, we must write, analyze, make a layout, labels and if that were not enough here we see all the subjects in one; drawing, computer science, Spanish, English and others.
---
---
¿Tú error de principiante fue?
What is the biggest myth about Hive?
Realmente en hive casi no hubo errores ya que venía de una plataforma parecida a esta pero recuerdo una de principiante en mi antigua casa, la cual fue colocar mal las etiquetas, no saber tomar las fuentes, no saber justificar entre otros errores pequeños que tuve que aprender. Recuerdo cuando hice el post de presentación, el cual no llevo etiqueta y saque 0$ hasta que estudie bien la zona y empecé, mi crecimiento ha Sido avanzado y con tropiezos pero siente fuertes, es por eso que ayudo a los demás para que no comentan los mismos errores míos.
Actually in hive there were almost no mistakes since I came from a platform similar to this but I remember a beginner in my old house, which was to place the wrong labels, not knowing how to take the sources, not knowing how to justify among other small mistakes that I had to learn. I remember when I made the presentation post, which I do not carry label and I got 0$ until I studied well the area and started, my growth has been advanced and with stumbles but always strong, that's why I help others so they do not make the same mistakes of mine.
---
---
¿Qué quieres crear en un futuro para tu blog?
What is the biggest myth about Hive?
Para un futuro quiero crear concurso que incentiven a la comunidad, hacer Tag, hacer iniciativas que logren involucrar a todos los hivers, en especial esos que apenas comienzan este camino. Lo tenía pensado para este tiempo pero realmente se me dificulta el equipo con que trabajo actualmente ya que mi PC está mala, así que mi proyecto está en puerta y en cualquier momento lo conocerán, además también quiero convertirme en alguien de poder para ayudar a todos, también conocer un poco más de edición y pronto incursionar en hacer videos.
For the future I want to create contests that encourage the community, make Tag, make initiatives that involve all hivers, especially those who are just starting this path. I had it in mind for this time but it is really difficult for me the equipment with which I currently work because my PC is bad, so my project is at the door and at any time you will know it, I also want to become someone of power to help everyone, also know a little more about editing and soon dabble in making videos.
---
---
Gracias a todos por leer
Gracias a todos por estar aquí, por permitir que estuvieran en este Tag tan agradable para todos especial para quien me Lee, que no se den por vencido y salgan adelante. Gracias por estar aquí en esta iniciativa que es tan agradable y relajante, gracias por leer y contagiarte de emoción con cada una de mis respuestas, que le sirvan de guía para el futuro.
Thank you all for being here, for allowing me to be in this Tag so nice for everyone, especially for those who read me, do not give up and go ahead. Thank you for being here in this initiative that is so nice and relaxing, thank you for reading and get infected with emotion with each of my answers, may they serve as a guide for the future.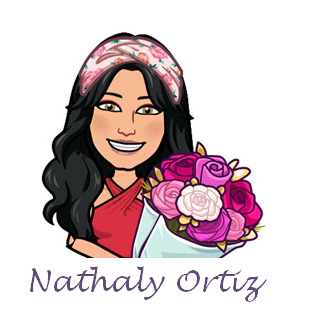 ---
Todo el contenido que se encuentra en esta publicación es amplia-mente original del autor, cualquier duda y recopilación del mismo, deben hacer mención de mi persona.
All the content that is in this publication is widely original of the author, any doubt and compilation of the same, they should make mention of my person.


---
El texto es original de: @nathyortiz
Todos los Derechos Reservados / © Nathy Ortiz
Fotografías tomadas de mi cámara DCM-LS, Panasonic.
The text is original from: @nathyortiz
All Rights Reserved / © Nathy Ortiz
Photos taken from my Lumix DCM-LS, Panasonic.
---


---
---