While I was checking my following feed today I have noticed a couple of interesting things, but also, one interesting post that has a comment containing exactly the words from this title... So, I have searched the web to find who said these words first...
So what was so interesting in the following feed? Well, almost nothing as I saw just a couple of posts from the people that I follow... So, there can be more reasons for that... One of them is that Friday is in general less active day and people are getting prepared for the weekend, but another thing is our crypto "night" that happened in the past 2-3 days with BTC going into the "red zone" and pulling others too...
Nothing to worry about... Just imagine red markets as an accumulation time, or content creation and engagement time... In that way, you will make it more interesting and enjoyable... :)
But, let's focus on the awesome quote that says...
The darkest hour is just before the dawn

Thomas Fuller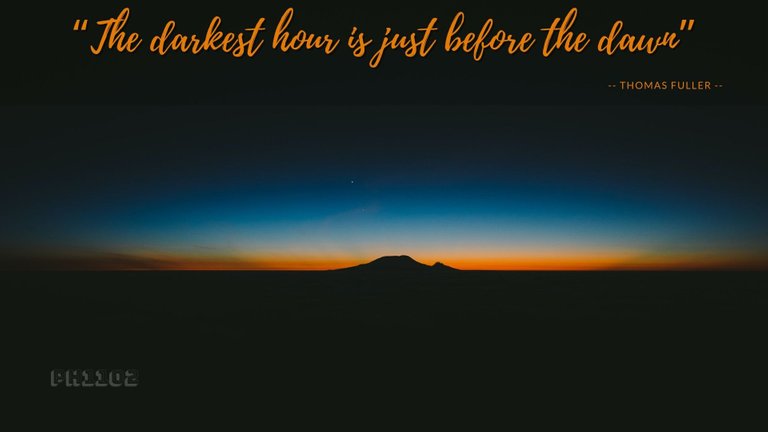 Created in Canva.com
Firstly, I want to mention the post written by @nathanmars, where I have found the comment by @dadspardan... Thanks for the inspiration!
Secondly, we have seen a lot of these "lights out" moments in the short crypto history and people who are in the space for a couple of years should be used to them... These moments come and go... And they are totally normal... But, not for inexperienced members here on Hive, or in any crypto-related niche...
Actually, the quote can be used in many ways... For example, we start some business, doing it for some time, have a lot of obstacles in the way... Because that is how it HAS TO BE... It can't be easy... And, after a couple of months/years, we get to the point when we had a huge obstacle in front of us... It is so huge that we start to compare with the last nail in our coffin...
That is our darkest hour of a day, probably our last big obstacle before the dawn... before the lights shine on our business, idea, effort...
If we look at the obstacle as a final nail in the coffin, it will leave us in dark... But, if we observe it like the last exam, the last hurdle before the finish, we will bring the light into it, and turn the darkest hour in the beautiful dawn...
Thank you for your valuable time,
~ph~
---
If you want to support my witness, you can do it by voting for @ph1102.ctp here https://tribaldex.com/witnesses, or just scan the QR code down below...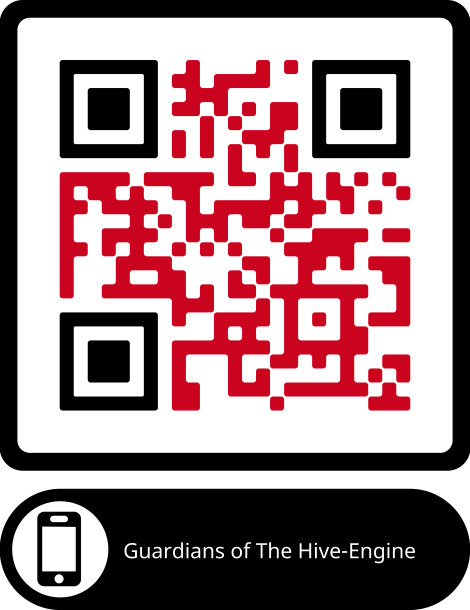 Don't forget to follow, reblog, and browse my Hivepage to stay connected with all the great stuff!
You can also find me on LEO Finance .:. Twitter .:. LBRY