Hello and Namaste Everyone
We care for our health but do we care for our oral hygiene? Today in this blog I am going to talk about how I manage my oral hygiene and why it's important for everyone.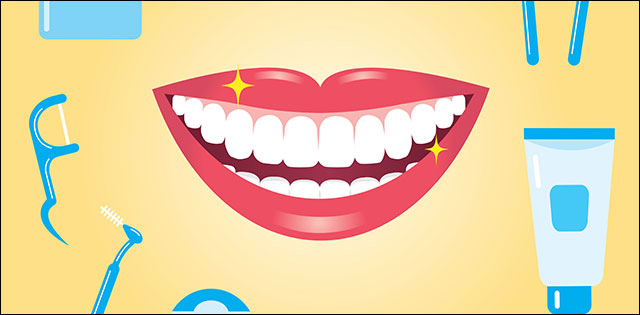 I may not be the best at it for sure I try to do the best for my and my family's oral hygiene. I ensure that my family and I toothbrush twice a day. I start my day with the tooth brush as the first activity in the morning and my day also ends with brushing my teeth before I go to bed. I think this is a nice and the best way to ensure that whatever we eat 12 the day is clean before we go to bed and before eating anything in the morning we should clean our mouth have the best of hygiene.
Cleaning teeth is the first and foremost activity that we must do every day and that too twice a day. sometimes I feel lazy at night but I try not to miss the cleaning schedule because it's very important and far more valuable than my laziness. I have created a rule in my house that nobody can sleep unless they cleaned their teeth can I make sure that this is followed every day including my husband and my kid.
It's like a good habit and must be taught to all kids in their childhood and once they love me thoroughly then they are willing to follow it throughout their lives which will help them to have clean and strong teeth. a good foot is very important for a healthy body. In the same way, oral hygiene is also important for us to have a smell-free mouth and shining teeth.
I have installed a toothpaste dispenser so that I can get the paste without any physical contact and its not on height so that my son can also access the same easily.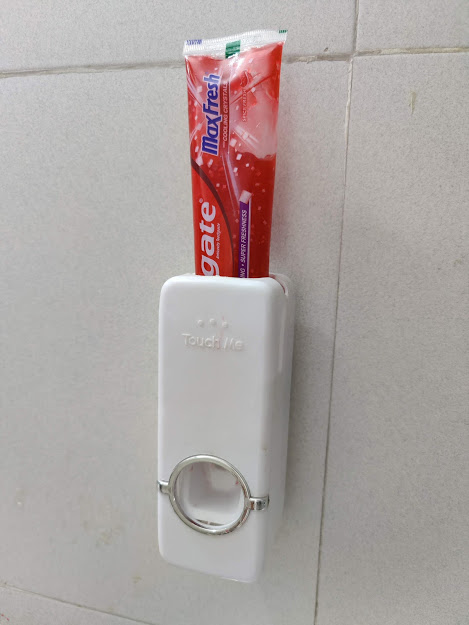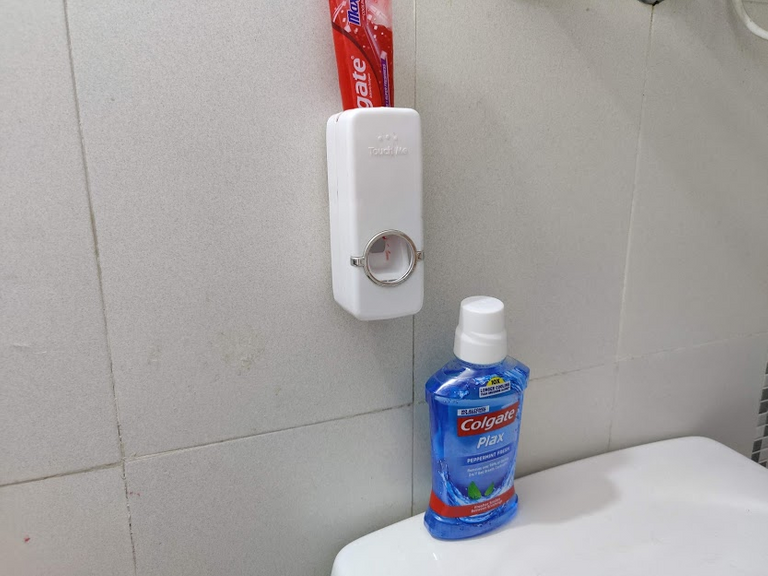 After brushing its important to have a mouth wash for a fresh nice experience and it also helps to kills germs.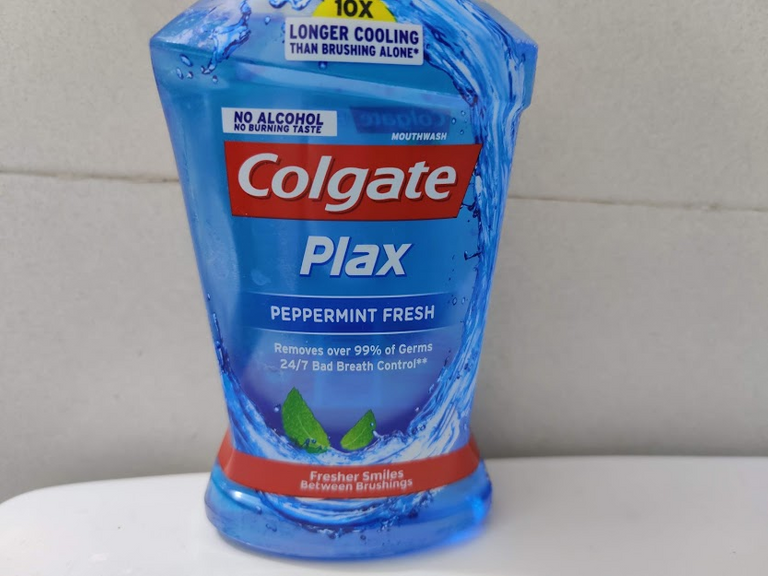 brushing teeth is a must and mouth wash thereafter is a good habit that I have been following for the last 5 years.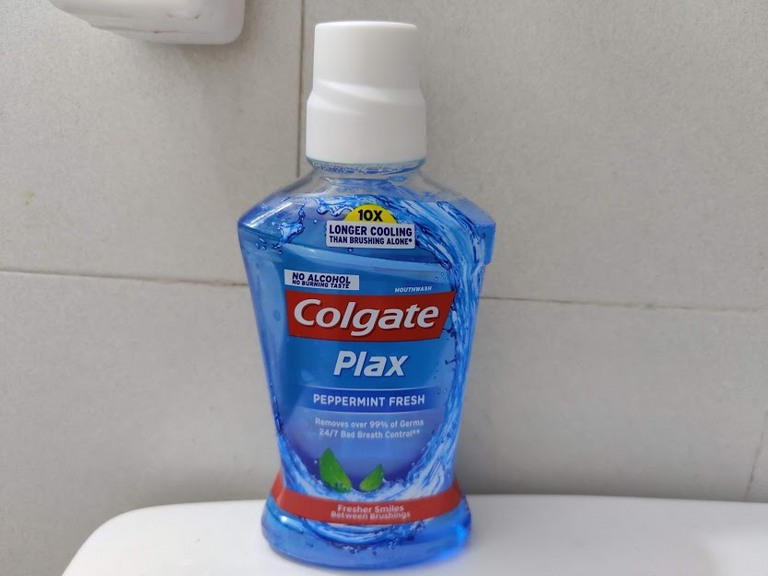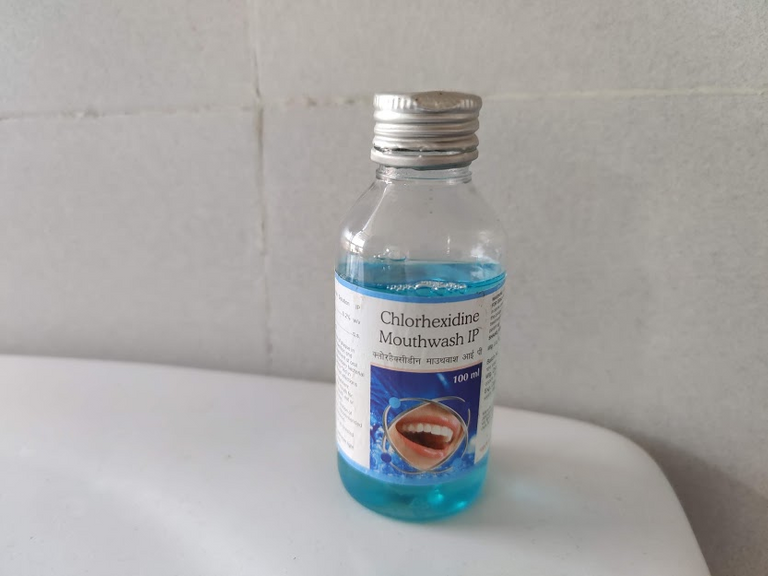 So these are some steps I follow every day for better oral hygiene and to keep the teeth shiny and strong. What about you guys?
Thank you so much.
Have a great day and Stay Safe.