Good Day Guys
It's the weekend again and I'm looking forward to Sunday because it's my rest day. Let me share with you guys how I spent my day. I woke up in the morning and I continued writing then I got ready for work. My parent brought me to work today. They dropped me off near my workplace and I walked a little, went through the triage, and timed in. I then went to our department. I texted our doctor on who we can treat and our doctor suddenly called me and told me the patients who we can treat.
Me and my colleague got ready donned our PPE's and got our equipment. We went to patient 1 who was in the annex. When we got to her room, our patient was lying in bed. We made her short sit and carried her to a chair. She's a stroke patient. When we treated her yesterday, we were able to make her stand. She was due for standing again but when we started she couldn't stand. She also kept on telling us the same stories which would really test our patience. Finally the third attempt of trying to stand, she was able to stand for 5 minutes inside a walker. The problem with her standing is that she would tend to lean towards her weak side, she couldn't maintain an upright position, her weak knee would buckle and her weak foot would invert so we had to assist her during the standing. The difficult thing also with this patient was that she is really heavy.
After treating the patient, we saw our doctor and she endorsed the other patients. We then went to the other building where 2 of our patients were located. When we got in the room of patient 2 her nurse was asking about the details if ever they continue treatment at home. This is a really good sign because the patient is about to get discharged soon. We were talking to the patient and it was my first time to her hear talk straight. We tried short sitting but she only lasted 5 minutes because she got tired. We also did some exercises. I noticed that the time was early after treating her.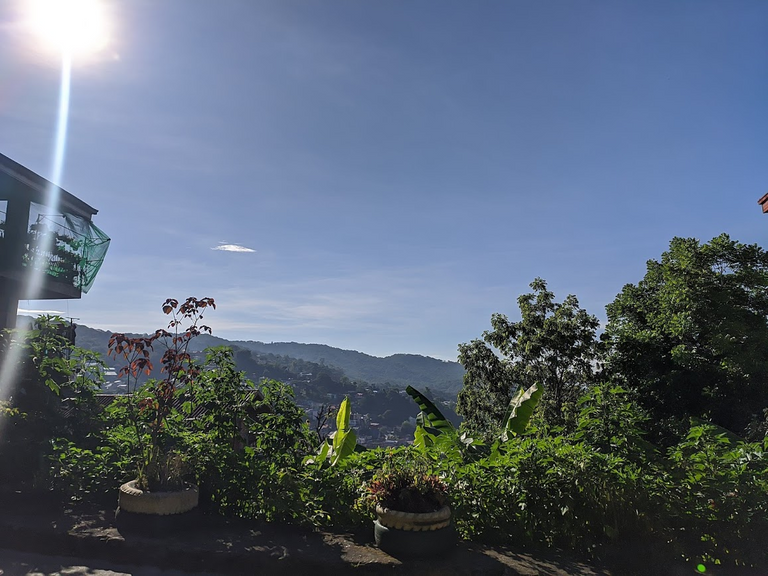 We went to patient 3, this patient was being treated by our other colleague. When she was done, we started treating our patient. She's an old lady who also got a stroke. Though the problem is that she wasn't as responsive like before because when we asked her questions she would answer them quickly. Today was a different day. We had to make her short sit on the bedside chair. When we placed her there her neck was just extended looking at the ceiling. We were telling her to fix it but she wouldn't so we had to hold her head so she would look straight. For some reason, she was really tired that day.
We went to patient 4 who was in the annex again. We finally got the order of short sitting for him. When we got to his room he had 2 nurses with him. When we do short sitting we just lift up the bed and pivot their bodies going towards the side. But when we tried doing that the nurses said that a doctor taught them a technique. They were instructing us about the technique and it was really difficult because they want him to go to the side of the bed and let him turn to his side, elevate the headrest and make him sit. When we tried doing that the beddings were messed up and the patient suddenly complained of pain in his buttocks. We made him short sit but he only lasted 2 minutes because of the pain. Repositioning him was really difficult because he couldn't bear the pain so he asked for a tramadol shot. The nurse went to the nursing station to get it and they gave it to him. Then suddenly a third nurse came in and asked what was happening, he was kind enough to assist us and asked us to help to put padding for his buttocks. I was there to help turn the patient to the side and hold him so they could put the padding. But as soon as they removed his diaper it had crap on it. So they had to change the diapers in front of me. There was literally a lot of crap everywhere it even hit our patient's gown. They had to change his beddings to a new one. After that our patient was getting dizzy because of the tramadol shot but we continued our exercises because he wanted to.
It was my first time to experience something like that, we really took long inside his room. I was saying to my colleagues that I made the right decision of not going to nursing. And this is where I saw that their job is really difficult.
We then ate lunch and rested for a while. At around 1:15 we had to go to our 5th patient who was also in the annex. He has difficulty keeping his legs straight. We had to treat that. It's really fun treating this patient because he's really kind though he's disoriented. He was even telling us stories. He told us that we shouldn't make our problem bigger by dwelling on it. He also said that if you see somebody stressed out, don't add to their stress and look for a way to relieve their stress. Their family is so kind that they even gave us a donut after the treatment session.

We were just resting until 4 pm and when it hit 4 we went to log out. Suddenly the rain was really strong so I was just stranded in the hospital. While waiting for my mom to pick me up, so I was just talking with my colleague. They finally picked me up and then, we went to attend mass at Lourdes. After attending we had to get dinner and pick up some food for Mother's day. Got home and ate, it was really a tiring day. I hope that you guys had a wonderful day!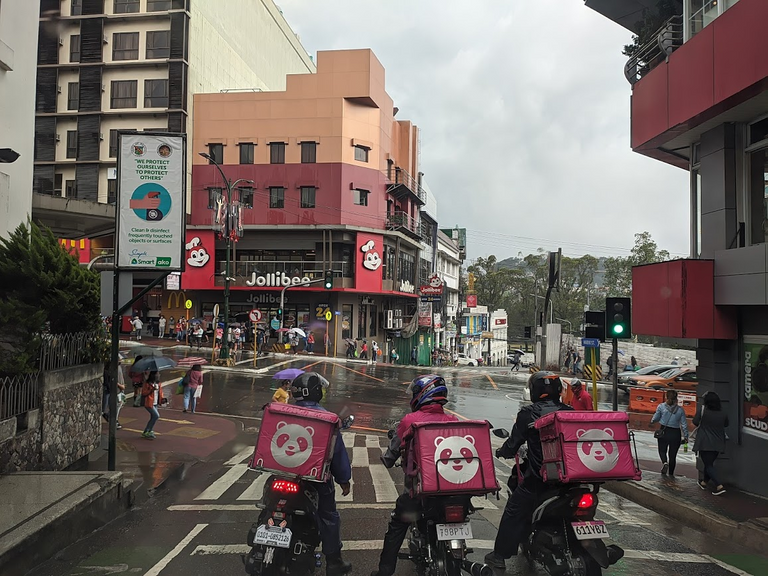 Thanks for reading and Stay safe always!
The photos used in this post are owned by me .

EARN BITCOIN CASH BY CREATING AN ACCOUNT HERE AND POSTING