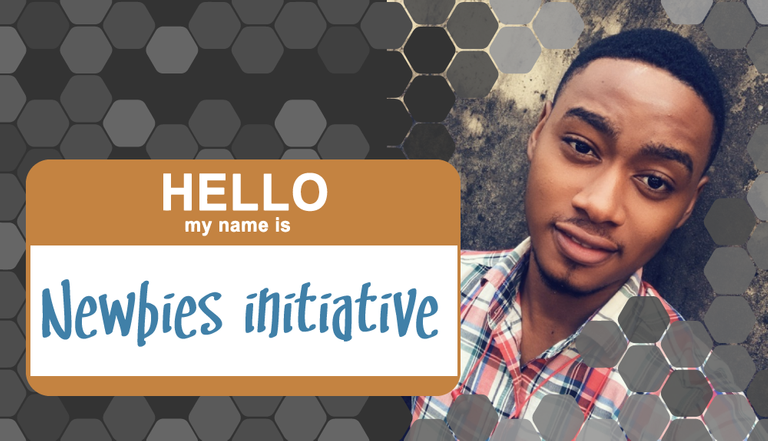 NEWBIES INITIATIVE
Hello everyone, we all know how tough it can be to begin here as a newbie on hive. So here is a initiative I will be doing to support the ones who need some help.
This support involves participating newbies to build their accounts and solve some beginner issues with resource credits, questions and knowledge about Hive or converting HBD to Hive.
Each month I will choose 5 newbies who would be interested in partaking in this initiative and consistently monitoring their growth.
NOTE: Those who I categorize as newbies are those with reputation lesser than 60 and HP lower than 500.
HOW TO APPLY:
Visit the SMILE Discord server, then paste your hive introductory post link in the #newbie-introductory-posts channel. Then contact me or any of the admins (sensei) directly in the #newbie-chat channel.

INICIATIVA PARA NOVATOS
Hola a todos, todos sabemos lo difícil que puede ser empezar aquí como un novato en Hive. Así que aquí hay una iniciativa que haré para apoyar a los que necesiten ayuda.
Este apoyo permite que los participantes construyan sus cuentas y resuelvan algunos problemas de con créditos de recursos, preguntas y conocimientos sobre Hive o la conversión del HBD.
Cada mes elegiré 5 newbies que estén interesados en participar en esta iniciativa y monitorearé su crecimiento.
NOTA: Aquellos que yo categorizo como novatos son aquellos con reputación menor a 60 y HP menor a 500.
CÓMO APLICAR:
Visita el servidor de SMILE Discord, y luego comparta el enlace de Hive en el canal de #newbie-introductory-posts. Luego contáctame a mí o a cualquiera de los administradores (Sensei) directamente en el canal #newbie-chat.

Benefits:
--I would set you as 3% beneficiary of my post rewards, (this means you will earn 3% of everything that I earn) so you can earn some liquid hive in your wallet and grow faster.
--You would receive 50% of my autovote i.e $0.02+ on two publications you make daily, if so far my voting power isn't below 80%.
--You can ask anything you want about Hive or blogging related in our SMILE DISCORD SERVER in #newbies-chat under the "NEWBIES INITIATIVE" category.
--In completing these tasks, I will give 2 HBI units at the end of everyweek to each participating newbie. This is limited to those who successfully publish everyday in the week.
--You will have a quick growth in Hive Power.
--Get to know new authors and initiatives.




Click the banner to get redirect to Blogging Challenge Community

Click the banner to get redirect to SMILE server, or: https://discord.gg/wyhVUvt

---
All illustrations made by @tripode in Adobe Illustrator.
---
All images in this post are mine except otherwise stated
---


IF YOU LOVE THIS POST, YOU CAN KINDLY SUPPORT BY YOUR COMMENTS, REBLOG AND UPVOTE. IT WOULD BE MUCH APPRECIATED

THANKS FOR VISITING MY BLOG 😇💕