If you may have noticed my reduction in activities here on Hive, it is because I have resumed back to school and like last semester, this semester would be a very short one. This semester would be 8 WEEKS of lectures, a lecture free week and then Exams. Indirectly, I would be having exams in approximately two months and two weeks.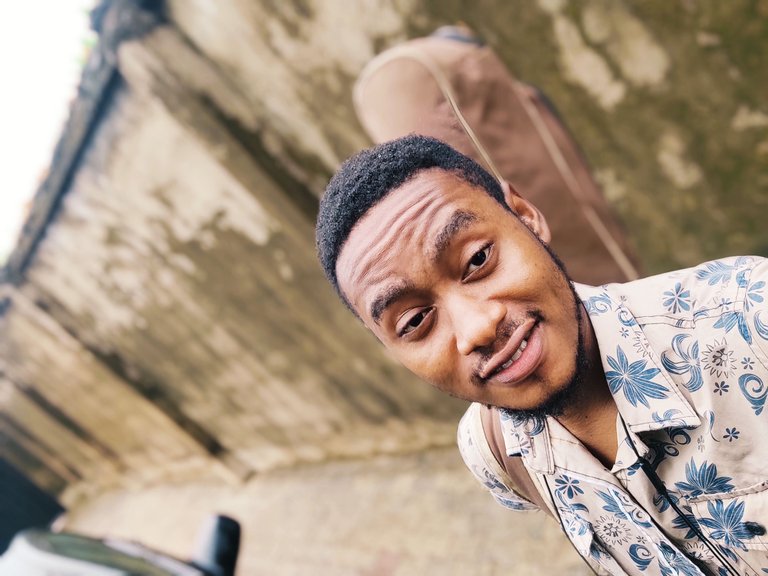 The picture above was taken yesterday when I was about leaving my home at Lagos to travel to my hostel (outside school) in Ogun State Abeokuta. It took me a while to make the decision of leaving for school. In School, I face a lot of issues regarding electricity and internet moreover, it is full of debit alert up and down.
You would not believe but the truth is for almost 3 months, the estate I live in has not had light for the past 3 months when all the while I had been at home, I have been enjoying power supply of 48 hours without interruption. I am grateful for the generator I have in my hostel which I am presently making use of to charge my devices or else, charging my devices would be a lot of struggle for me.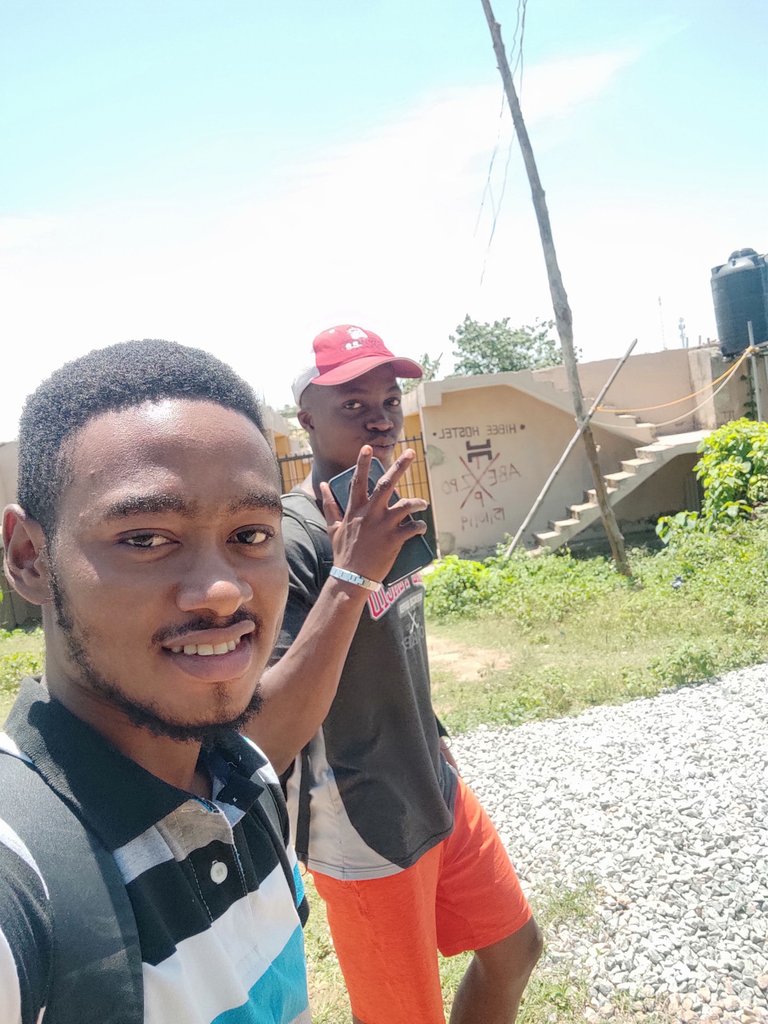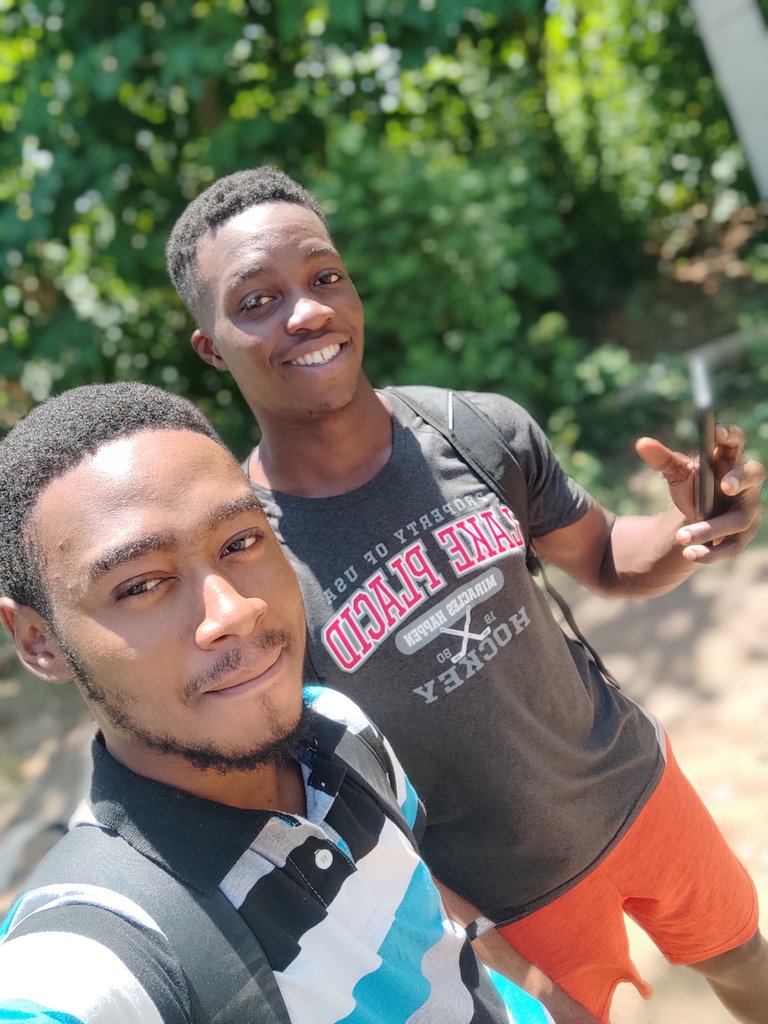 The pictures above was taken today with @code-redex who I spent the whole Sunday with and mostly part of my yesterday. I arrived yesterday and I slept late after much effort looking for a good service to write a blog but couldn't because I was exhausted. @code-redex slept over at my place and we both woke up really late in the day.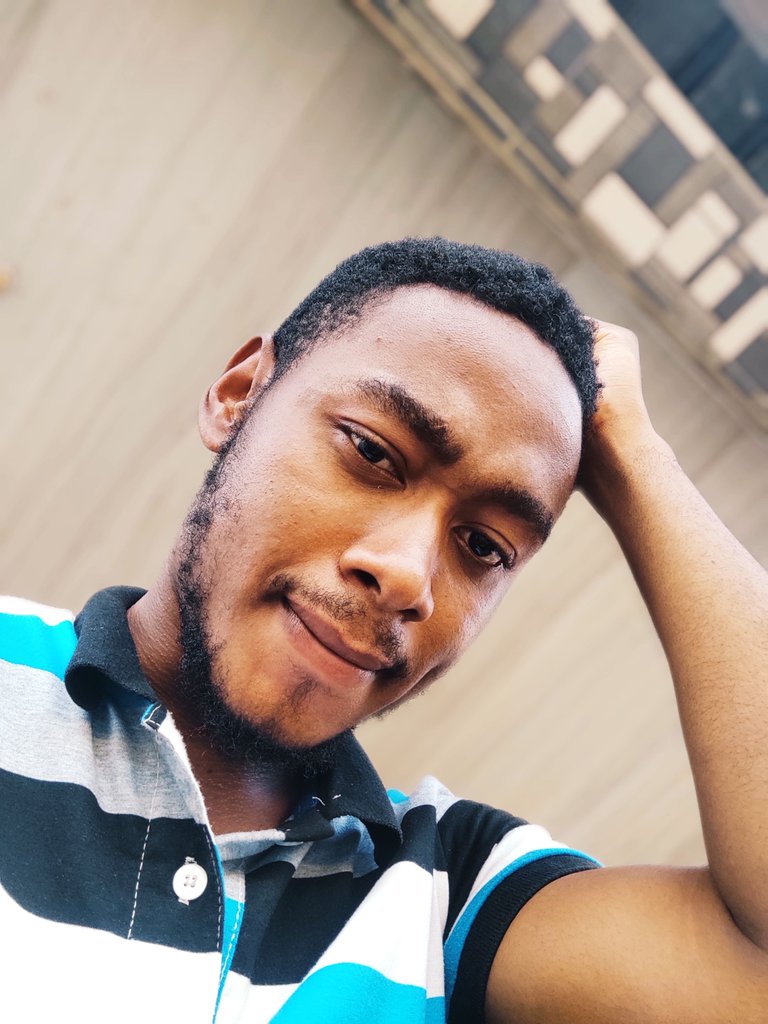 Tomorrow, I plan towards going into campus with @code-redex to find a good location to plug my devices and access the internet. Some of my lectures are online while physical would be arranged by the lecturers but all our practical are physical classes. Hopefully, this new semester would be of a lesser stress than the last.
Thanks for reading through. I really appreciate your supports towards my blog. As things goes round my life, I would make sure to keep sharing them and stay connected to you all.


Click the banner to get redirect to The Newbie Initiative

Click the banner to get redirect to Blogging Challenge Community

Click the banner to get redirect to SMILE server, or: https://discord.gg/wyhVUvt

---
All illustrations made by @tripode in Adobe Illustrator.
---
All images are mine except indicated otherwise
---


IF YOU LOVE THIS POST, YOU CAN KINDLY SUPPORT BY YOUR COMMENTS, REBLOG AND UPVOTE. IT WOULD BE MUCH APPRECIATED

THANKS FOR VISITING MY BLOG 😇💕