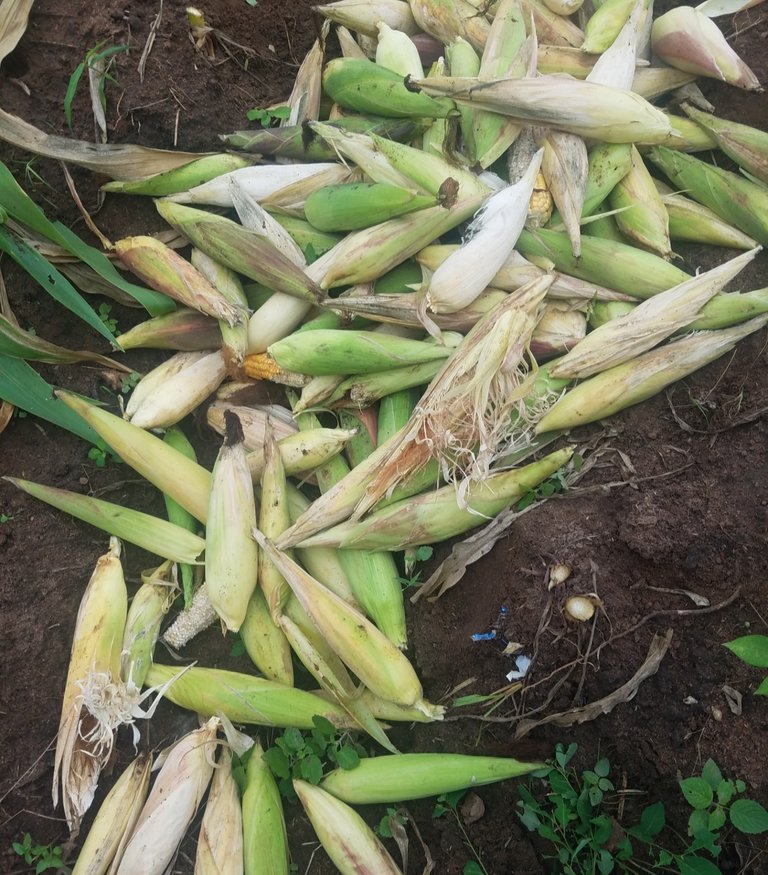 Hello hiveians 💕
Good day guys, i must say the pandemic coupled with the lockdown turned most of us to farmers because we just have to engage in something productive to this effects i got a piece of land where i started my farmland so also my friend @royalsam got about 2plots of land for farming. Last week i posted pictures of me and @royalsam at his farm when i went there to pay him visit and also to see the growth and development of his corn farmland. Having seen the corn matured and ready to harvest we agreed on when to harvest and pleaded with me to come around so i can help out with the whole exercise. So yesterday we did the whole harvesting, even thou we did not cover the whole farm because some corn are stil developing and will need time due to inadequate rainfall. It should be noted that this corn has been planted for 4months. Below are the pictures taken at the farm.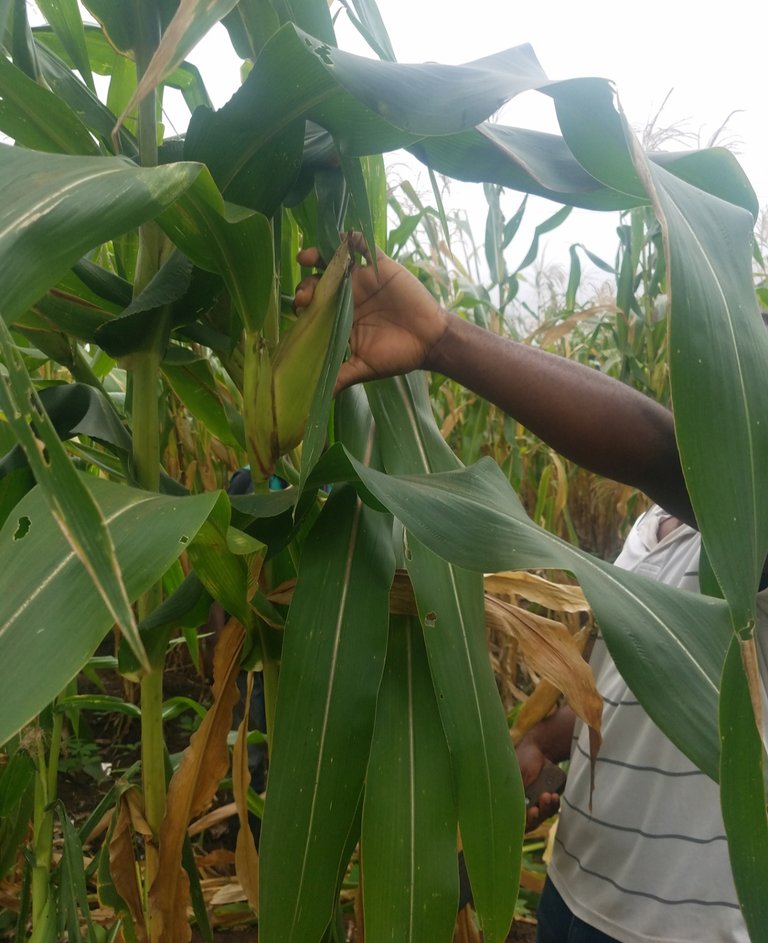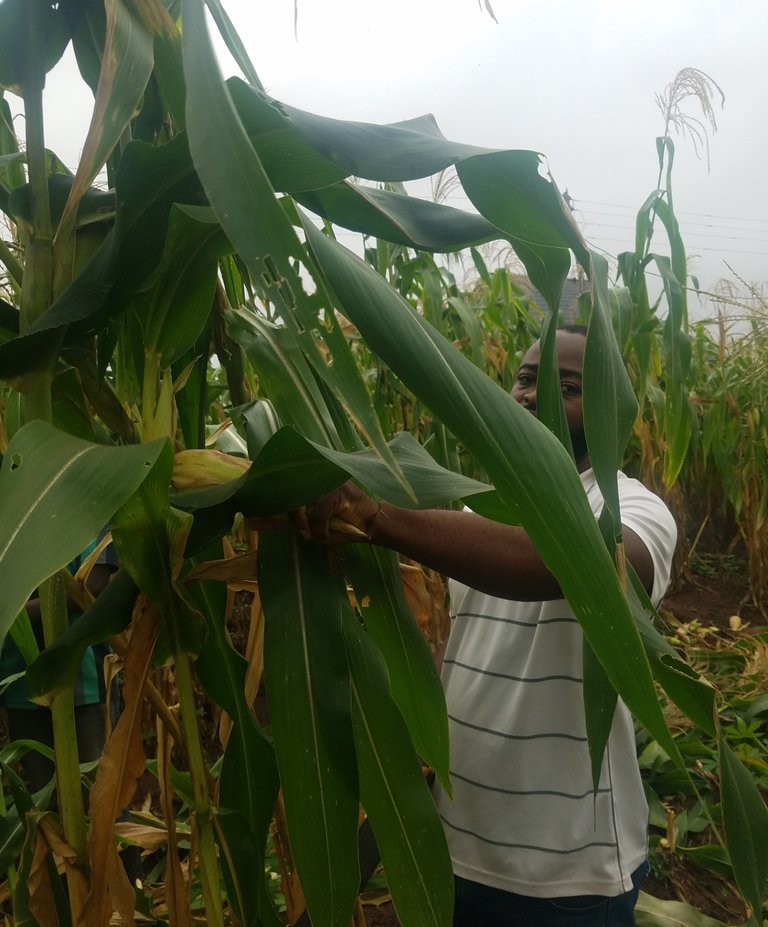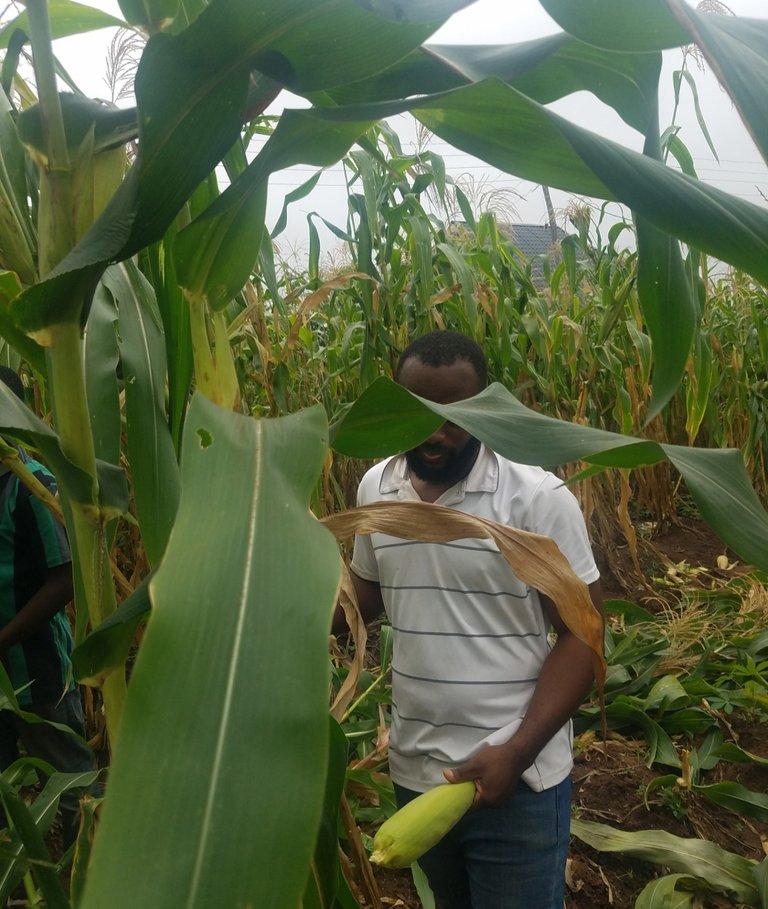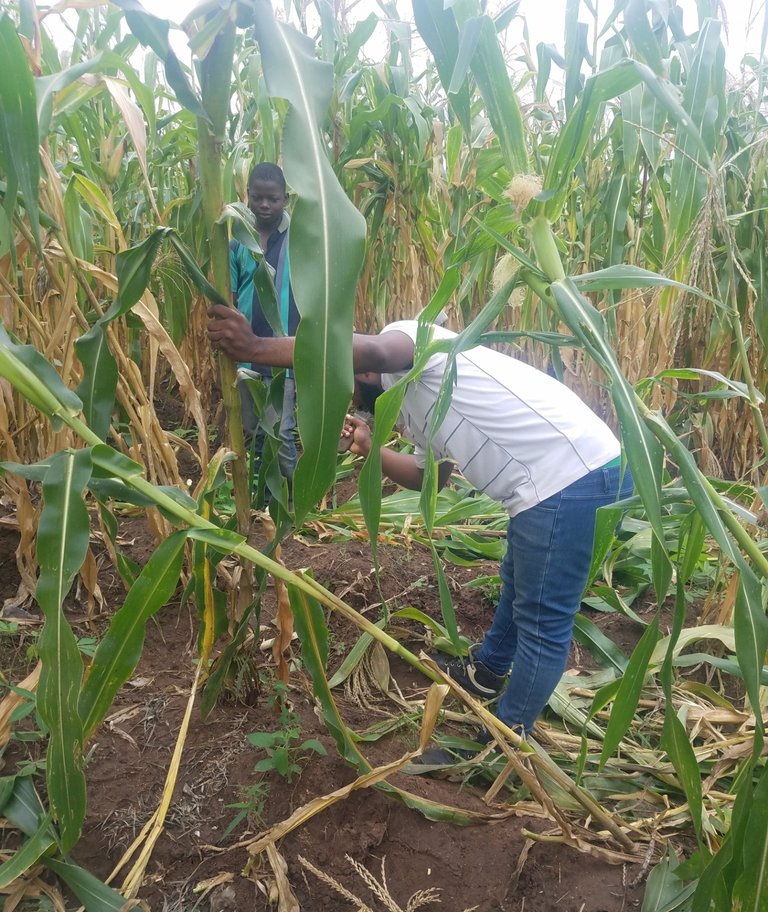 Once the corn is plucked from the tree, we cut down the tree and arranged beside the ridges to prevent erosin and also there is still cassava growing on the ridges.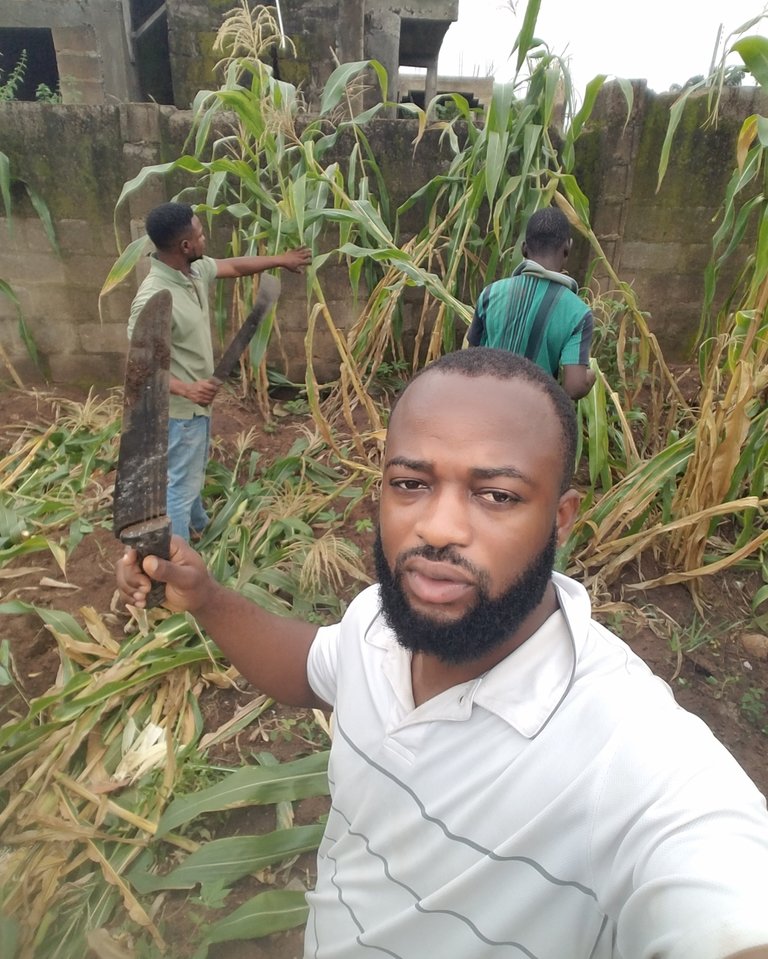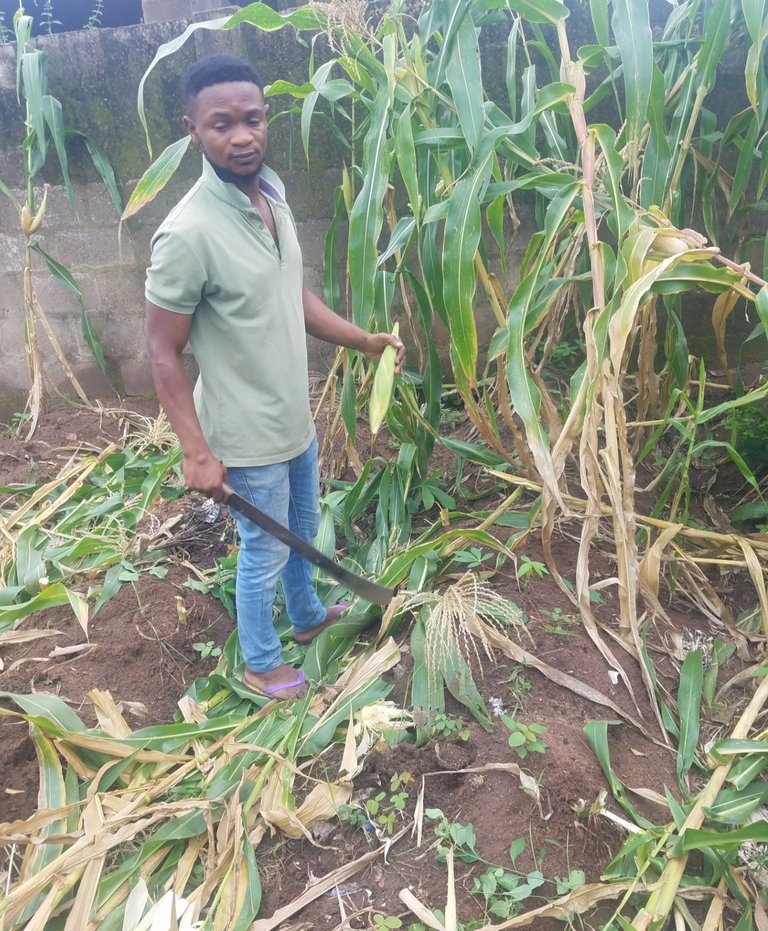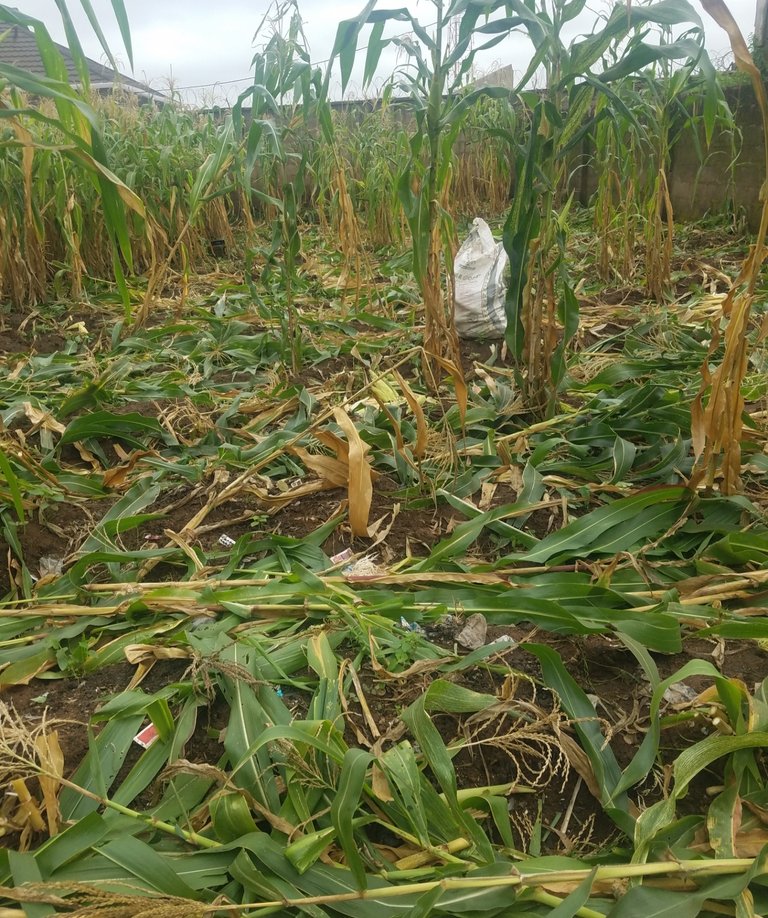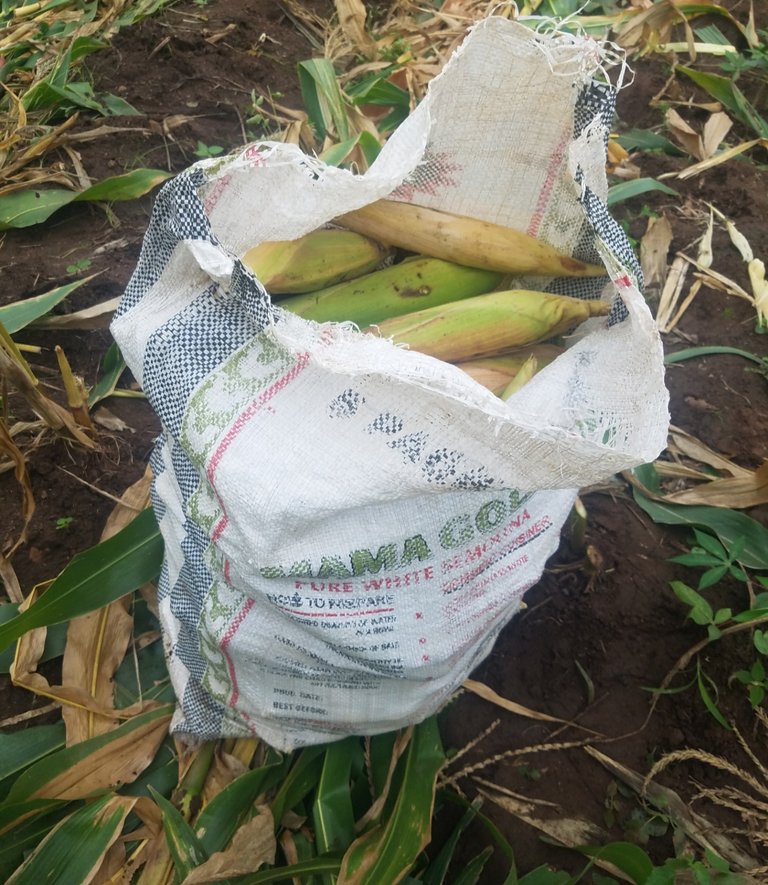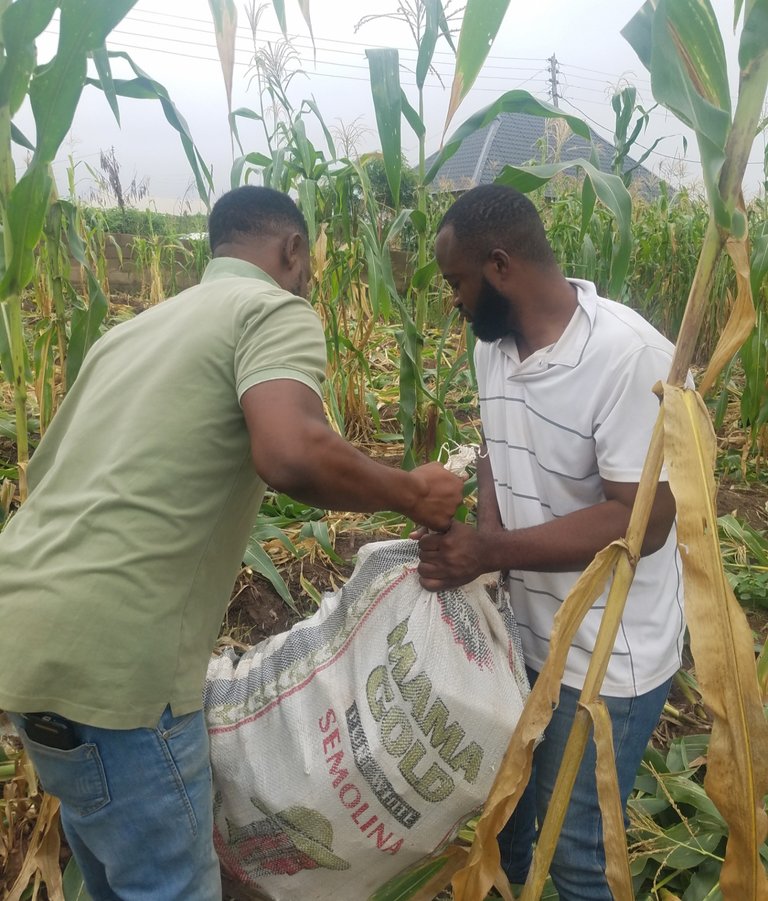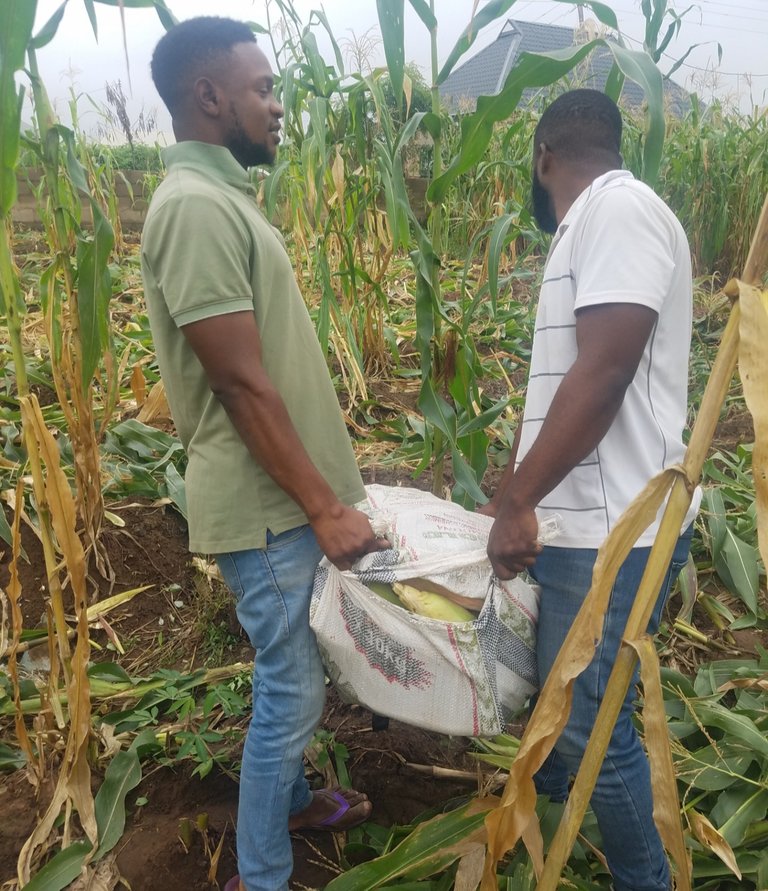 The whole harvesting of the first phase took us more than 3hours and we were able to get about 3 bags, mainly this corn will be allowed to dry and processed into different food.
---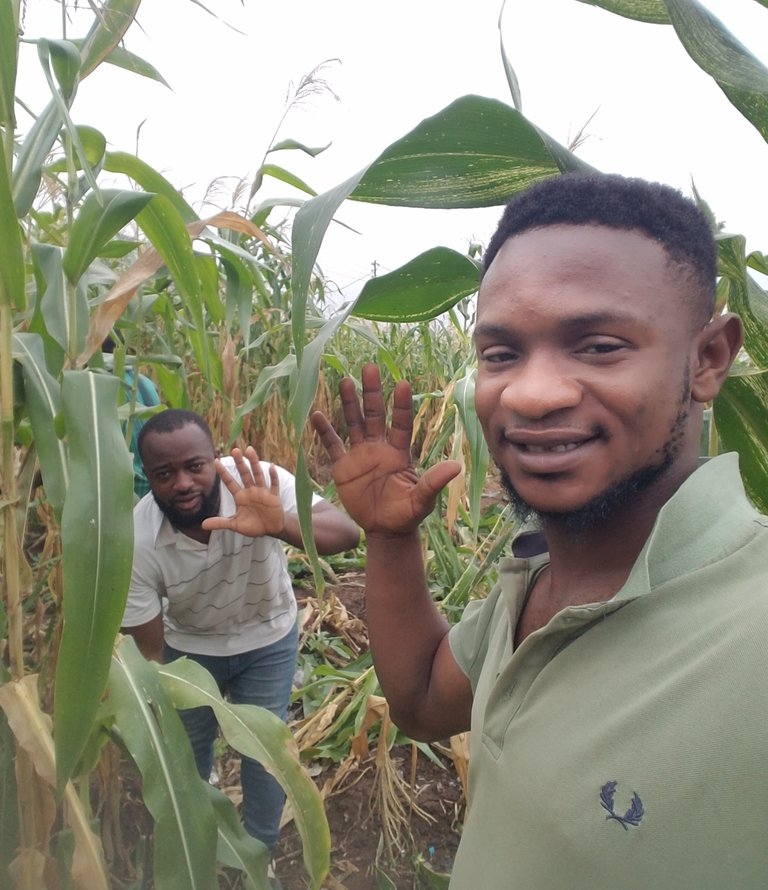 #hive🖐 from the farm. All the pictures can also be seen & used by @royalsam.
---
Thanks for stopping by and viewing.