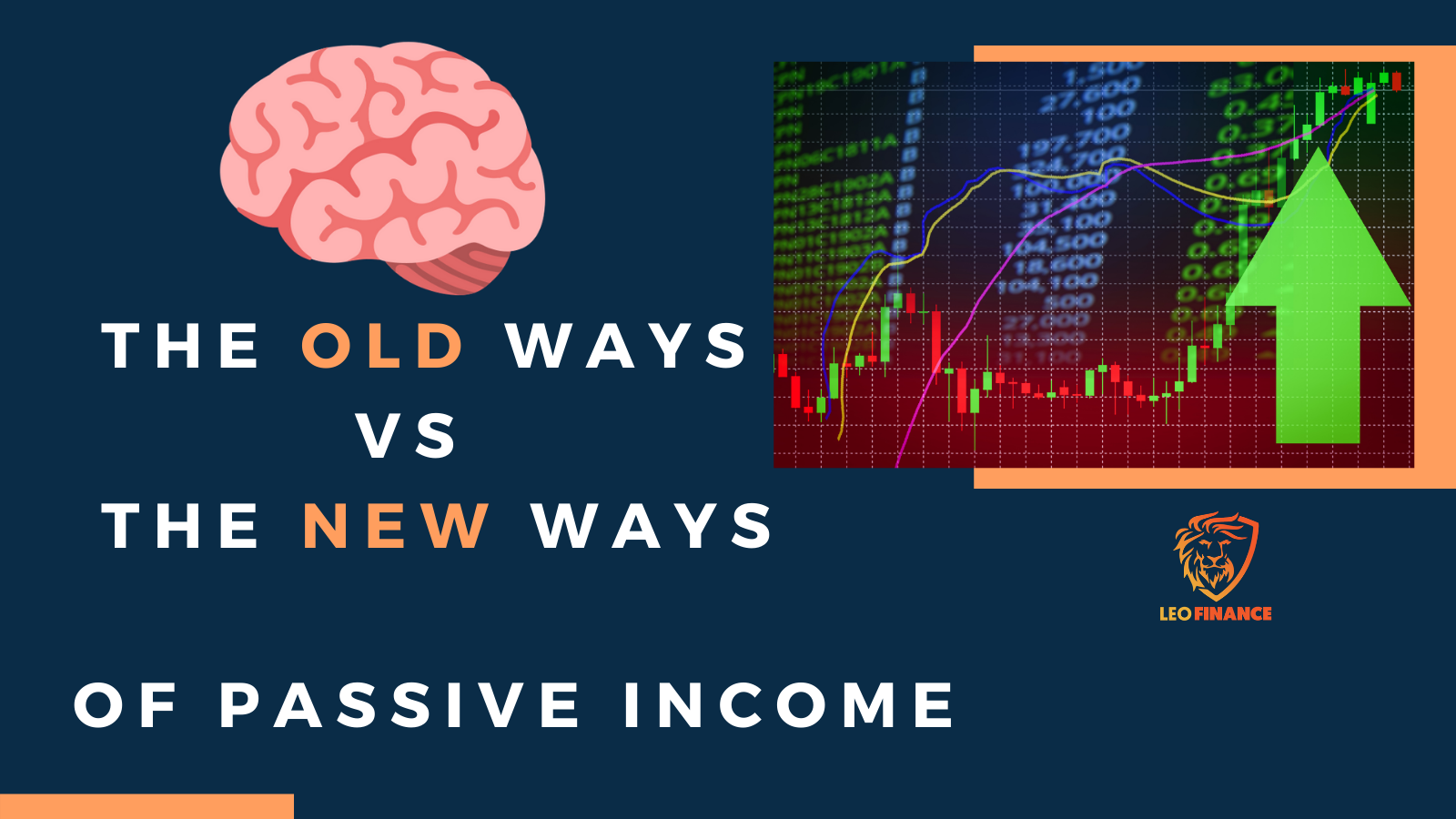 If you haven't noticed by now I love passive income. It's the single most effective way to scale wealth. You only have so much time in the day so trading hours for money eventually runs out. However putting that money to work for you ends up netting you amazing results over time.

The Old Ways
Stocks - Stocks where often the holly grail of making passive income through high paying dividend stocks. It wasn't until recently that many started investing in even higher yields such as REITs which are real estate investment trusts. Yes these tend to still pay high dividends normally 6% - 12% there is always a good bit of risk to them as well. However this one passive method allows you to be hands free and collect money on your money along with hopes of appreciation on the stock. Even at 6% dividend yield this greatly offsets what you might earn in a savings account. Some of these dividends can also be claimed as a qualified dividend which means you pay less come tax day on your earnings often times around 15% instead of 22% +
P2P Lending or Peer to Peer lending is where you use a 3rd party system to lend someone money in exchange for them paying you back over time. Depending on risk levels this can earn you anywhere between 3% - 22% which includes those going into default.

The New Ways With Crypto
Blogging - Yes, blogging was often a awesome way to make passive income and in some ways it can be. However chances and the amount of work that has to be put into making that happen are often massive or lucky. So was born a new way called Proof Of Brain which is started by the HIve network. By writing quality articles and building engagement with a community you can start earning crypto on your content and sharing these articles across many other crypto platforms.
DeFi - Just like a bank would loan you money for a mortgage or a student loan and then pay them back a percent over time. DeFi offers just that but in crypto allowing you to add your money "crypto" into liquidity to allow fast trading between cryptos and moving them from one place to another. In exchange the DeFi platform will most likely reward you in their native token.
For example CUBFinance offers just that and awards those who provide the liquidity with CUB token which holds a value based on fees collected from the swaps.
DeFi really is the new holly grail of passive income. While all passive income takes some time, capital or work it's important to note the the scalability of it is nearly endless.
---
Posted via proofofbrain.io