Fallout - my most memorable game ever

I was one of the lucky ones who got a personal computer in the middle of the 80s and had worked my way up from ZX Spectrum - 386DX - PENTIUM I and, as a schoolboy, my main hobby was games, of course. Platformers, first strategies, arcade-we would gather with our friends at my home and play for hours, choosing something new every time.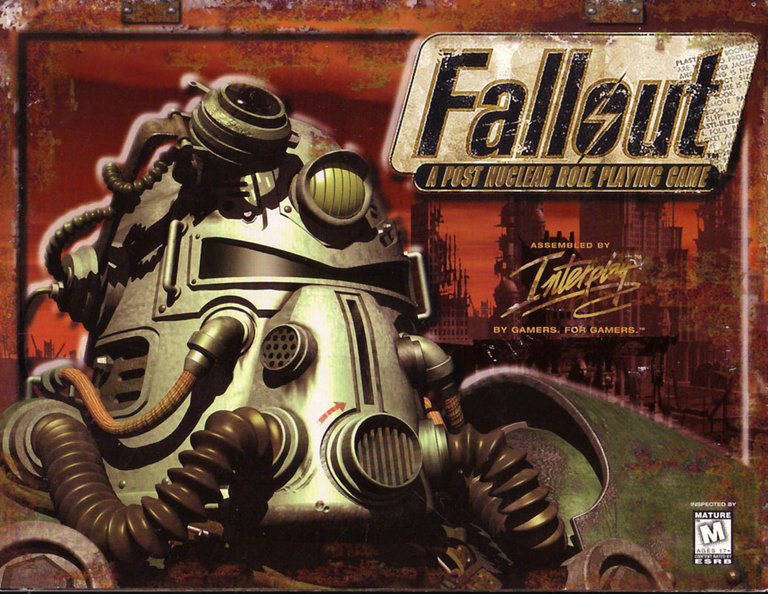 source
In the beginning of 90's I started to talk to my neighbor, Roman, who was older, but also fond of computers and games, and we often and long discussed games and technologies, often went to Rostov to get new games and, of course, competed in playthroughs. I used to buy the same games and the next day to share my impressions, findings and progress in playing them, and I was especially happy about Diablo, which was released in 1996. Terrific dark world, an interesting system of character progression, and of course the game mechanics, because of which differed in passing each of the game classes. It was a joy and I can't even begin to count the number of weeks we spent playing it and talking about it. Each time there were new tactics, interesting solutions and it seemed that this fantasy world would never get boring.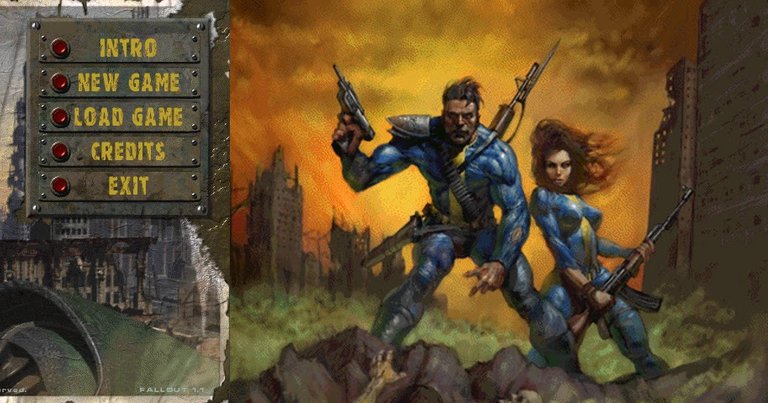 source
In the fall of 1997, however, everything changed forever. Roman and I went to the local market - for new music and games, and on one of the counters we noticed boxes with Fallout by Interplay , which the seller described as "Diablo, but about the future in Mad Max style. The label Post-Nuclear Role Playing Game was eerily intriguing and, of course, we took a copy for ourselves. All the more Roman had already read about this game in one of the magazines and said that something very special was waiting for us.
AND HE WAS DAMN RIGHT.
The splash screen announcing that War Never Changes... Retro '50s style... After launching FALLOUT for the first time, I was blown away by how well crafted this game is. Very nice graphics for the time, an interesting system of character development, dark music, History (that's right and with a capital letter), interesting dialogues and humor, and of course an open world that literally demanded to be explored.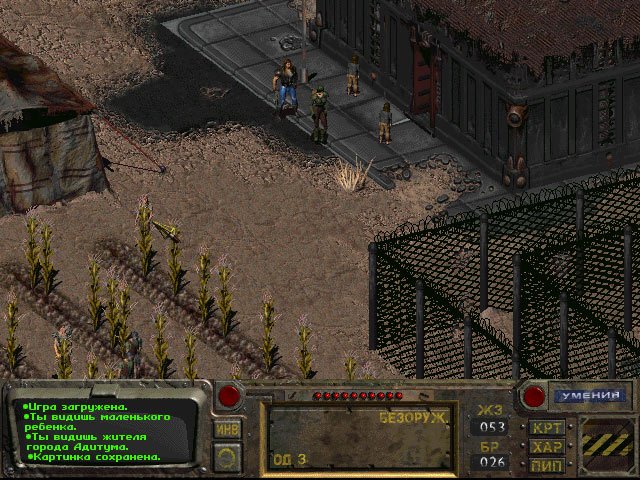 source
This freedom was intoxicating and, perhaps for the first time, I encountered a game so ruthless to the mode of the day. I woke up, had a quick snack, went to study, and the rest of my time was spent in the wasteland and searching for new locations. After learning that the parameter luck, affect what places can be found on the map, started over and it became a real obsession. And the same thing happened to Roman. In the evenings we would meet briefly to brag about our achievements, and then run home and continue digging for the "secrets" of the nuclear desert.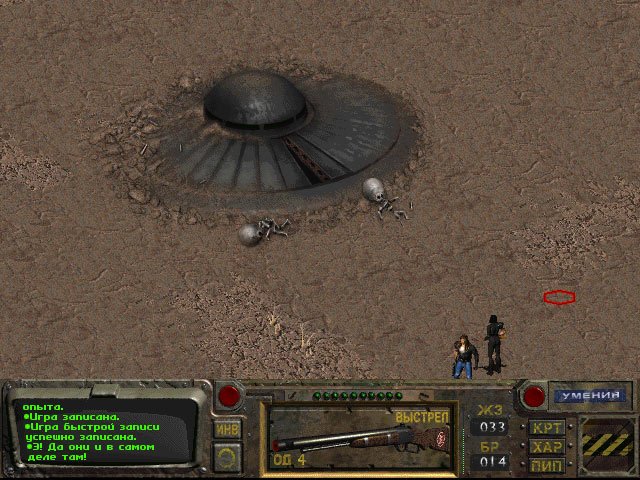 source
We never had such a great gaming adventure, and, of course, it was nice that the experience of the game came in handy and the turn-based battles we had perfected back in the Laser Squad / Crusader: No Remorse / X-COM days made it a lot easier, but here's the thing. Even after finding the target - the water chip, and pumping the character up to the maximum, we didn't want to leave this world. I wanted to look for new quests, find new representatives of this crazy world, and "never stop being a stranger".
Luckily FALLOUT 2 came out very soon, and it became even bigger, without losing a single gram of its post-core charm (how happy was I when I found TARDIS from Doctor Who and the whale & petunia pot from Hitchhiker's Guide to the Galaxy ), and it took even more time, but gave me hundreds of hours of pure joy of exploring and as many hours of discussions with friends who also "went to the badlands" and were ready to stay there for almost years.
I don't think I've ever had that with any other game, and I don't think I ever will. But my memories of it are exceptionally vivid, and even in spite of the cool graphics and story, the sequels of this series in 3D have not made such a strong impression.


---
Posted via proofofbrain.io
---
---