"'Worst Answer" POB Competition (#004) Winners! - I want your Worst movie ideas
Ok this was really fun and think we got into the swing of it again so thank you everyone who entered! For once I am closing this thing on time.
We have 8 great entries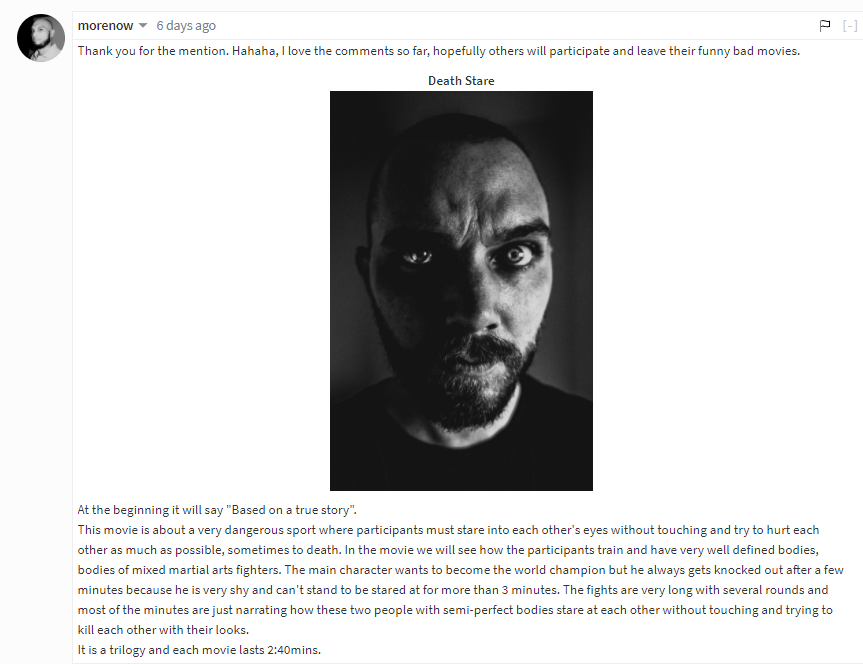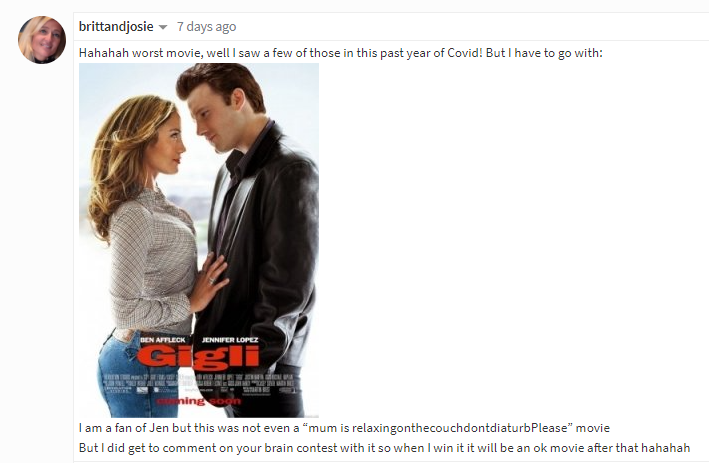 ---
Ok this one was really really hard! So many fun and detailed answers!
In first place
@Morenow for sheer detail! Congratz on your 10 POB
In second place
@thatcryptodave for twists and a great title ! Congratz on your 5 POB
In third place
@nevies for word play! Congratz on your 1 POB

---
Posted via proofofbrain.io
---
---