Climbing Mountain - A life Survival.
Dear Hive
The lovely soothing scenery of the mount point. It says come and climb my peaks , valleys and forests.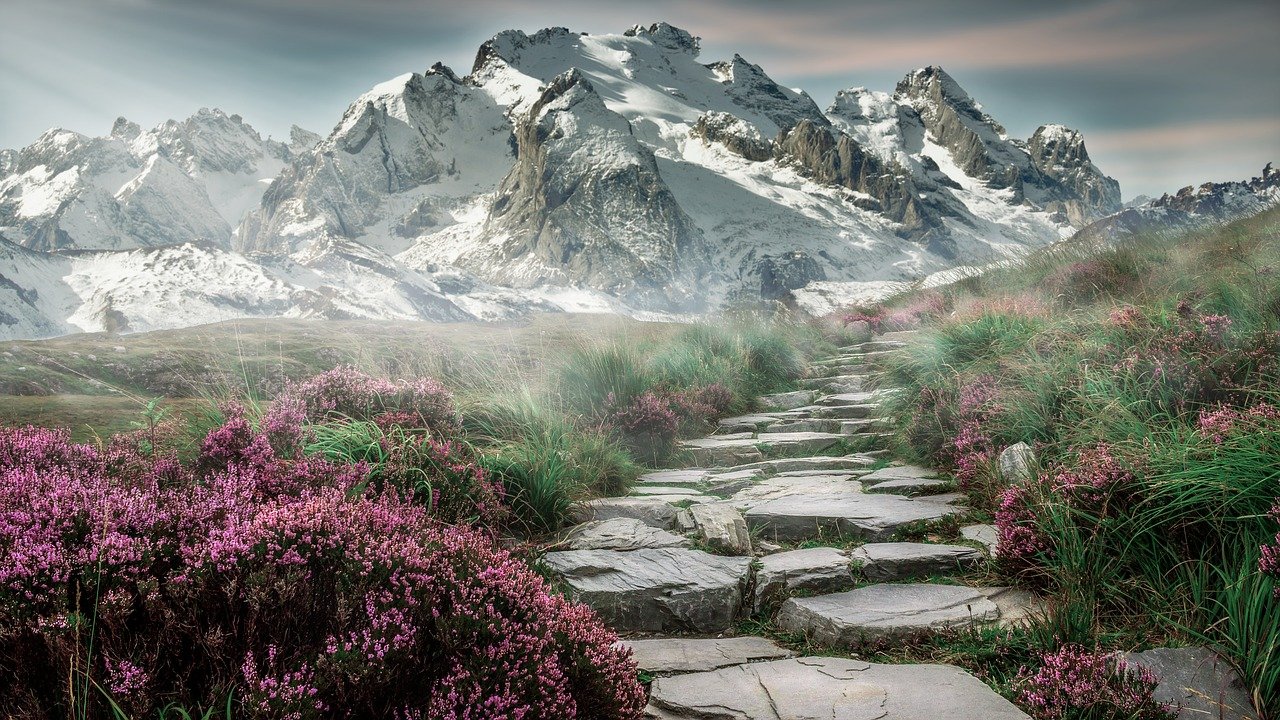 Pixabay
Few people are able to resist the beauty of the mountain. However, before embarking on a journey to it, it is good to consider and consider a few things.
Tip number 1 - In night temprature fall on height take some good heat clothing to avoid getting freeze.The more layers of clothing you have, the warmer you will be at night in the mountains and the less you will sweat during the days of hiking, because you will be able to get rid of unnecessary layers of clothing.
Tip number 2 - always plan a good trip hire a good guide tell your family members and rescue team about your schedule and your route.This will be fine if you do not return to the specified date or if it is the same day, by the time specified by you. You can get help from your friends if you are stuck somewhere.
Tip number 3 - If you enter wilderness that is very dense, it is good to leave traces behind. cutting the small tree and woods in a few steps. Pointed rods can be a good alternative to mark so that you cannot lost. This will help you get back exactly the same way if necessary.
Tip number 4 - a good light is always a need in risky trips. Even the most experienced mountaineers are deceived by the weather in the mountains and it turns out that they will not be able to reach the final destination before it gets dark.a night lamp or good light is very important.
Tip number 5 - Don't worry so much about the food. To survive a few days in the mountains you will need no more than a few raspberries or blackberries in the mountains. Just look for berries that will give you the energy you need to survive.
Whenever you take a trip in the mountains, make a good calculation of what hikes you will make, ask what the weather will be like during this period and bring a mobile phone and recorded telephones of the rescue services. If you happen to get lost, look for a mark and go for it. Do not underestimate the mountain, it can be extremely dangerous!



Pixabay Divider
---
---