When Are You Going To Do It?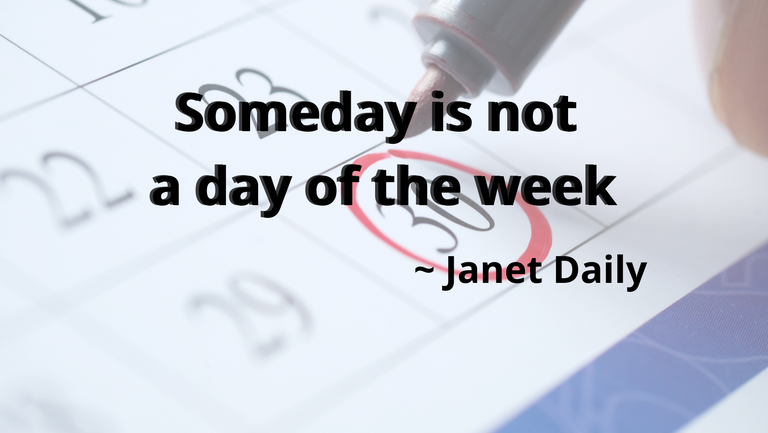 Created In: CANVA
You know what it is that you want to do. You've written it down. You are getting prepared to take action. You are reading articles and watching videos by the dozens.
When someone asks you a question about the topic, you sound like a walking encyclopedia. People are amazed by your knowledge about the topic.
Your excitement about the topic is actually so "contagious" that "clueless Johnny" down the road also started reading about the topic and not before long, he took action and started doing something about it.
A couple of months later you see Johnny again and he can hardly contain his excitement. He's had a few hick-ups here and there, but he learned from them and he seems to be well on his way.
He asks you why you are not taking action. He's convinced that with your knowledge you'll be like a run-away train.
But your response is "I just don't know enough yet. When I take action I want to be fully prepared. So yes, I'll do it someday...just not now."
And there is your first stumbling block.
Someday is not a day of the week. ~ Janet Daily
Yes, someday is not a day of the week...and it's not a month of the year either.
When are you going to start? If your answer is "someday", you might as well just give it up now and say you're never going to start. At least that will be a more definite and accurate answer.
"Someday I'm going to do this, that and the other...". No. Someday will always be someday and someday never comes.
Another excuse that often goes hand-in-hand with "someday", is "I'll do it as soon as I'm ready".
When will you be ready? If you can define what "ready" means, okay...
If you can say "I will be ready as soon as my registration is completed"...or "as soon as I receive my certification"...okay, there is something specific that you are waiting for.
But in too many cases people cannot define in detail what "ready" means.
And especially when you base being ready on "when I feel ready", it's not going to happen.
And all the time while you are waiting for "someday"...waiting to "feel ready", nothing is happening and you are wasting precious time.
You will never plow a field if you only turn it over in your mind. ~Irish Proverb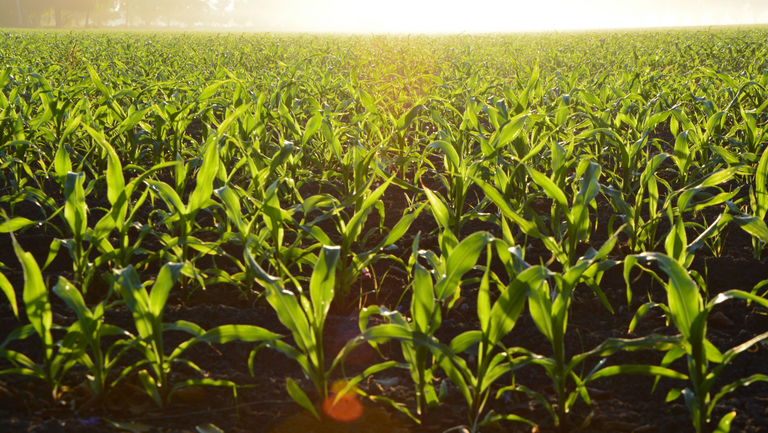 Source: CANVA
Yes, you can read up about it as much as you like, you can watch videos until your eyes pop out, you can think about it, talk about it...but nothing will happen until you start doing something.
Have you ever caught yourself looking at someone else and you see the results he gets, his success...and you thought to yourself "What's wrong here? I know twice as much about this topic as this guy. Yet, he is making money out of it while I'm battling from paycheck to paycheck, working for a horrible boss. If I only had the money to go on my own I could also do this...".
No, it's not really just about not having the money... It might be that you really do not have enough capital now (if capital is needed), but then you can make a plan to get some capital. Start a savings plan for example.
You see, you just haven't done something about it yet, and he did.
Start doing something. Ready or not. And not someday...do it today.
As long as you don't do something, nothing is going to happen.
You miss 100% of the shots you don't take. ~ Wayne Gretzky
I'll share some of my own stats with you just to illustrate this point. Bear in mind, I'm still one of the small little fishes in the pond...lol.
When I arrived here on the blockchain, I liked what I heard and I found it interesting.
Was I ready? No!
I didn't even know what to be ready for...
Am I going to be writing/posting? Am I going to re-invest the crypto that I am supposed to be earning from the actions I take?
So, I just did what heard I was supposed to do and I started creating content...on average about once per week. I tried to engage as well as I could and I started up-voting other people's work if it was interesting to me.
Did I create content every day as I was supposed to?
No. Because in my mind "I wasn't ready to create so much content".
Then, by about the end of July (this year), I decided that it's all or nothing. I decided I was just going to jump in and try my best to create fresh content every day.
Again... Was I ready? NO!
Was I nervous? Heck, YES! But I did it anyway.
Now let me give you some comparisons.
Hive Power
By the end of June I was still battling to add 3 HP to my HP balance in a month.
In August I added 28 HP to my HP balance in one month.
HBD
At the end of June I added 0.866 HBD to my balance in one month.
At the end of August I added 8.647 HBD to my balance in one month.
HBD Savings
At the end of June I had zero savings.
At the end of August, I had just over 18 HBD in my savings account.
Please, this is by no means an attempt to impress you. I say again...I am still a small fish in the pond. If you start comparing these figures to some of the "big guys" here on the platform, you'll see what I mean.
This is only to show you what happened just because I took action...and then what happened again when I changed what I was doing...ready or not...
I hope this will inspire you to stop putting it off until "someday" and start doing something now.
Thank you for reading my post.
---
---