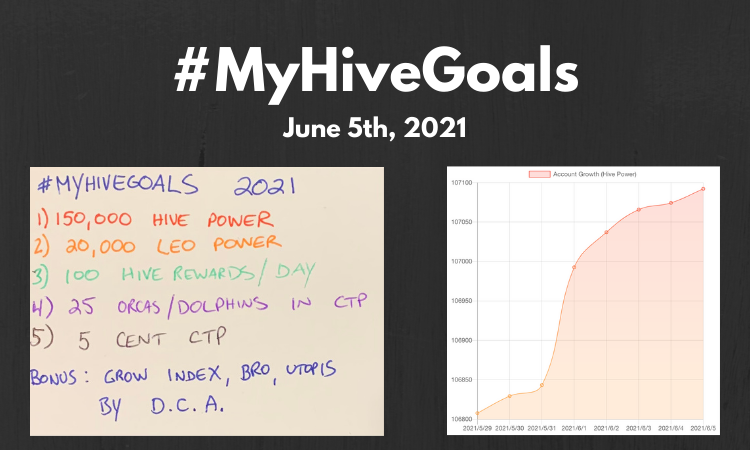 I was having a talk with my family today and we discussed the long term plans I've got for my little crypto journey.
I had to explain to them that while it's cool that I'm making extra Hive and related tokens here on the blockchain...The long play is to hold, stack and grow this for my full 5 years.
I believe that long term, this blockchain will provide for them in the years to come. I just need to hold strong and keep building :)
Currently I'm on year 3.5 out of 5 so I've got another year and a half to grow my bags as much as possible here.
That's why I believe in keeping a weekly inventory and track record of everything I'm doing on the chain. It helps kick me in my butt every week but more importantly....Shows how anyone, even with a limited background in blockchain knowledge, can add value every day on Hive and grow this amazing community in the process.
Speaking of growth...How's we do this week?
150,000 Hive Power
Another nice slow and steady week! I did add an extra 100 Hive Power for HPUD, but generally, things were steady as she goes.
150,000 - 107,091.82 = 42,908.18 left to go
Hope to get to 110,000 HP sooner rather than later :)
20,000 LEO Power

A decent week on LEO too!
20,000 - 13,773.853 = 6,226.147 left to go
I have been stacking more LEO than normal, because I used to send most of it to CUB.
I will get back to splitting it down the middle this week though....Still want to stack those CUBBIES ;)
Dollar Cost Average Into Hive-Engine Projects
This week I purchased:
25 INDEX
3 BRO
4 UTOPIS
And after this week's buys I'm at....
7285 @he-index
837.88 @brofund
436 @utopis
So many amazing projects on Hive-Engine, it's tempting to dive into more...But I'll stay the course and keep DCA'ing into these amazing tokens!
100 Hive Per Day In Rewards
Looks like I'm going backwards in my rewards per day, but let's take a look at check them out this week...
26.64 Rewards from Creating
13.10 Rewards from Curating
3.144 Rewards from @dlease
12 Rewards from Misc.
Total Rewards = 54.88 Per Day
Yup, this took a nose dive...So guess what that means!
More content :) More engagement :)
25 Orcas / Dolphins In The CTP Tribe
GOAL REACHED - April 2, 2020
Stay up to date with all the news from the CTP Swarm by following both @clicktrackprofit and @ctpsb
Now let's take a look at the price of the CTP Token...
Almost exact same price as last week...I think that may change in the next few weeks :)
NOTE: I am planning on building in the #ProofOfBrain token to my weekly goals as well. This is a project that has been taking the blockchain by storm and the entire concept behind it...Just makes sense to me. I'm a small fry on POB, but I'll plan it out to hit my goals by the end of the year here as well :)
---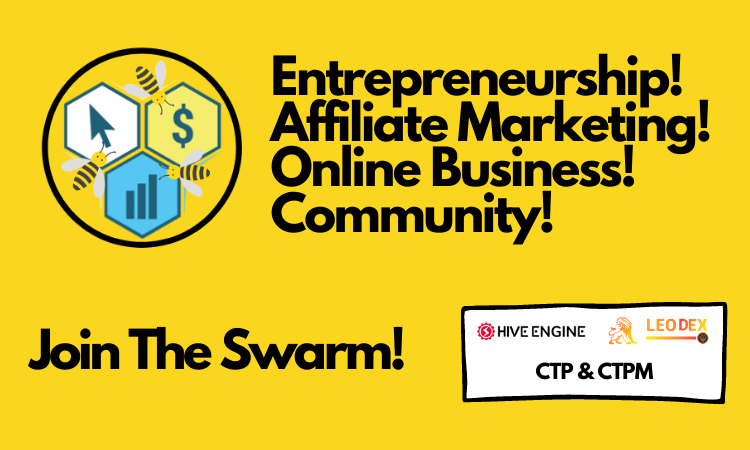 ---
Posted via proofofbrain.io