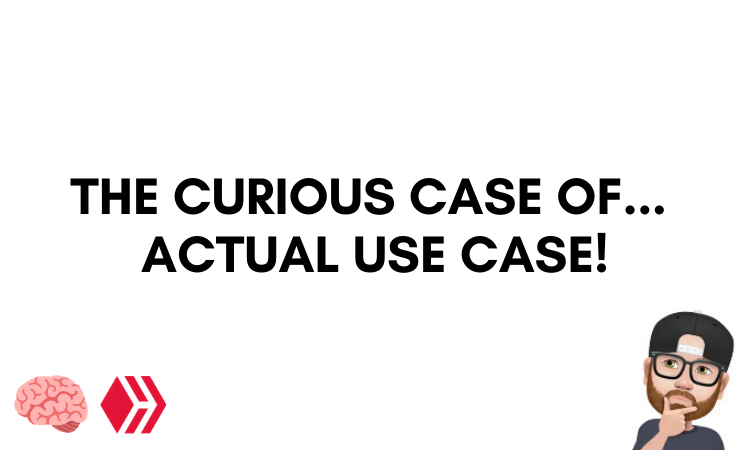 The crypto space is unlike anything I've ever been involved in before!
When I first got started in this stuff, it was literally a way that my company could get in on this 'new tech' and payment options. I never once thought of it as an investment. I never once looked at the markets. For me, it was just something entrepreneurs should take a good strong look at.
Sending and receiving payments for online entrepreneurs was done through PayPal for the better part of 15 years . And as we know, centralized services like PayPal can never be trusted. So as an entrepreneur who dealt exclusively with online payments, accepting crypto just made sense.
So the bull and bear markets happen over the past few years. And alt season is supposed to keep Hive top of mind. We're supposed to see those numbers that the previous blockchain enjoyed back in 2017 and early 2018....
We wait. We're patient. We just keep building...
But the price, rarely represents what is truly taking place on this blockchain. And while Hive was built and crafted through a 'crypto war' and FUD beyond belief, other projects in the crypto space really started to shine.
The DeFi craze hit all time highs recently and it seemed like every one and their mother was making 1000% or higher returns on the yield farming. Hive just kept plugging away, with our 3.44% yearly return on staked Hive. Some argued, we need to go full in on the DeFi stuff so we ended up adding the returns for holding HBD for a month. A nice bonus, but nothing that will send the markets into a frenzy for buying Hive.
Here's my take....
I fall in love with Hive more and more each and every day for multiple reasons, regardless of whether or not we'll ever get the hype that DOGE is currently enjoying...And mostly, because I can use this stuff every single day.
Remember how I mentioned that I got involved with crypto to look for a better way to 'pay' online? That was just the tip of the iceberg. I have brought my entire company and community to Hive and built our own front end and token (CTP).
My company has been developing multiple platforms on Hive (HivePay.io, TheHiveGuide.com, HE-Index.io) but also training our community members to embrace themselves fully into Hive. Part of building online businesses is content creation and social media marketing...Guess what, we can do ALL of that here.
From blogging to engagement, video creation to live streaming...You can do it all!
But it doesn't stop there....
After the DeFi craze went to level 10, the NFT hype was next. I admit, I love some good artwork but at the end of the day I always thought real world use case for NFT's was the hidden gold for them.
Enter @splinterlands
The king of blockchain games has it's home right here on Hive, and in case you are new to Splinterlands....With their NFT's you can actually use them each and every day within the game itself.
Use case again and again.
So sure, while Cardano has a lot of love on the markets. Doge has Elon's heart. Ethereum is the cool kid on the block. And Bitcoin will always be top of mind....Hive has been built with every day use case as it's trademark. This community drives activity across some of the coolest applications on any blockchain.
Regardless of price :)
And I believe it's just going to get better and better....
---
Posted via proofofbrain.io