Apa Yang Kamu Inginkan Dari Aktifitas Blogging Kamu Di Hive? - What You Want From Hive Blogging? [Indonesian-English]

Semua pasti menginginkan kesuksesan dalam hidup. Demikian juga, kamu pasti ingin sukses ngeblog di hive platform. Sebenarnya hive memberikan peluang yang tidak terbatas kepada semua orang baik dengan latar belakang pendidikan tinggi atau tanpa latar belakang pendidikan. Kamu punya kesempatan yang sama untuk sukses di hive.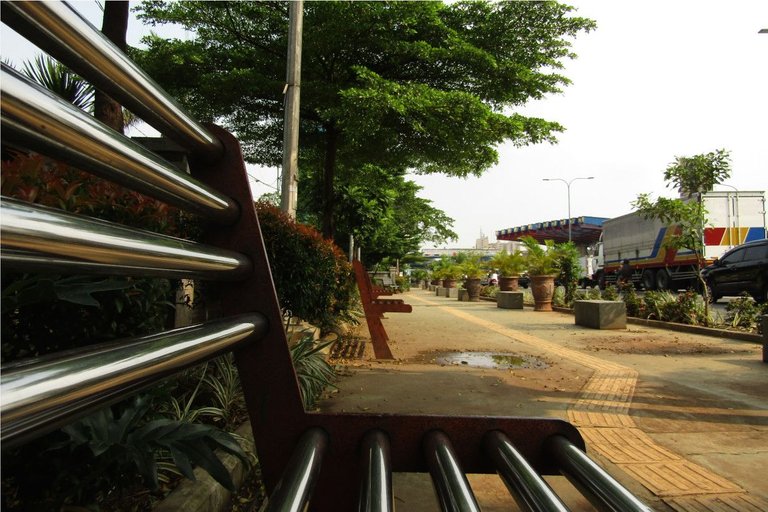 Aku menunggu mu di sini
Sebelum bicara kesuksesan di hive kamu harus memiliki tujuan pencapaian di hive dan strategi meraihnya. Apa target pencapaian kamu di hive? Mungkin pencapaian yang saya miliki tidak sama dengan kamu. Saya berharap kamu bisa memiliki gambaran pencapaian yang kamu inginkan dari blogging di hive.
Target Pencapaian
Ada beberapa target pencapaian yang ingin saya raih. Pertama, Saya ingin meningkatkan hive power yang saya miliki. Kedua, saya ingin memiliki banyak follower atau teman. Pertemanan di hive tidak semudah di twitter atau facebook. Orang akan memfollow kita karena postingan kita yang memberikan nilai tambah kepada mereka. Ketiga, saya ingin memperoleh penghasilan yang cukup setiap bulan dari aktifitas baik kurasi maupun posting artikel.
Bagaimana meraih target yang saya inginkan?
Ada beberapa strategi yang saya lakukan:
Melakukan posting secara teratur.
Saat ini saya posting artikel 3 sampai 4 artikel selama seminggu. Saya pernah mencoba membuat 1 hari satu artikel tetapi saya merasa terlalu berat. Kualitas postingan juga akan menurun karena seperti dikejar target. Oleh karena itu 3 - 4 artikel selama seminggu memberikan kesempatan untuk memperoleh ide segar.

Aktif berdiskusi.
Berdiskusi di hive adalah dengan memberikan komentar pada postingan orang lain. Selain itu, saya banyak belajar dari membaca artikel orang lain ketika akan memberikan komentar.

Membuat komunitas
Saya membuat komunitas khusus POBindonesia. Komunitas ini bertujuan untuk mengumpulkan member dari Indonesia untuk bersama-sama saling mendukung kemajuan aktifitas blogging di hive. Saya bukan pemimpin di komunitas ini , cuma kebetulan saja saya yang membuat discord server. Anggotanya masih sangat sedikit. Saya berharap teman-teman dari Indonesia mau bergabung dan berdikusi untuk saling memajukan komunitas dari Indonesia.

Berbagi informasi tentang peluang yang ada di hive.
Ada banyak peluang yang ada di hive. Komunitas sangat membantu saya meraih tujuan pencapaian di hive. Leofinance, Proofofbrain, foodiesbeehive, neoxian dan ctp merupakan komunitas yang memiliki token yang memberikan peluang besar.

Fokus pada satu atau dua tribes.
Saat ini saya fokus pada proofofbrain dan leofinance. Kedua tribes ini memberikan peluang yang sangat besar bagi saya untuk berkembang. Oleh karena itu, saya lebih menfokuskan pada dua komunitas ini.

Mempromosikan hive dan tribe yang ada ke platform lain kepada pengguna dari Indonesia.
Saya memposting beberapa artikel tentang hive, proofofbrain dan leofinance di beberapa forum dan blog platform dalam bahasa Indonesia. Tujuanya adalah agar banyak pendaftar baru dari Indonesia. Saya senang kalau ada postingan bahasa Indoesia yang menjadi trending walaupun postingan saya belum pernah trending. Semakin banyak pengguna dari Indonesia tentu akan menjadi perhatian bagi para kurator di hive maupun di tribes sehingga memberikan kesempatan lebih besar komunitas Indonesia untuk berkembang.
Demikianlah beberapa strategi saya untuk meraih pencapaian dari aktifitas blogging saya di hive. Saya mengajak kepada teman-teman dari Indonesia untuk bersama-sama berkembang. Mari bergabung di discord server https://discord.gg/bwm5JPv4ZX untuk saling memberikan tips dan berbagi ilmu agar kualitas artikel atau postingan semakin baik.
---
English Translation
Everyone wants success in his life. Likewise, you definitely want to be successful blogging in hive platform. Actually, hive provides unlimited opportunities for all people whether with higher education background or without educational background. You have the same chance of being successful in hive.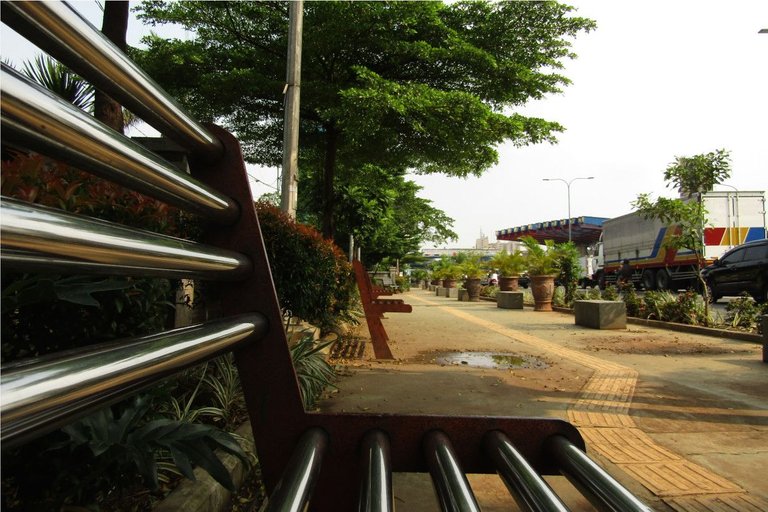 I am waiting for you here
Before talking about success in hive, you must have a goal for achieving it in hive and a strategy for achieving it. What is your target achievement in hive? Achievements that I have can not be the same as yours. I hope you can have an idea of ​​the accomplishments you want from blogging in hive.
Achievement targets
There are several achievement targets that I want to achieve. First, I want to increase the hive power that I I have. Second, I want to have many followers or friends. Making friends in hive is not as easy as on Twitter or Facebook. People will follow us because of our posts that add value to them. Third, I want to earn enough income every month from both curating and posting activities.
How to achieve the target I want?
There are several strategies that I do:
Post regularly.
I am currently posting 3 to 4 articles during the week. I have tried to make 1 day one article but I feel too tired. The quality of the post will also decrease because it is like being chased by the deadline. Therefore 3-4 articles a week provide an opportunity to get fresh ideas.

Active discussion.
Discussing in hives is to comment on other people's posts. In addition, I learn a lot from reading other people's articles when giving comments.

Create a community
I created a POBindonesia community. This community aims to gather members from Indonesia to join and support the progress of blogging activities in hive. I am not a leader in this community, it's just a coincidence that I made the discord server. The members are still very few. I hope my friends from Indonesia will join and discuss in the server.

Share information about opportunities that are in hive.
There are many opportunities that exist in the hive. The community really helps me achieve my goals in hive. Leofinance, Proofofbrain, foodiesbeehive, neoxian and ctp are communities that have tokens that provide great opportunities.

Focus on one or two tribes.
I'm currently focused on proofofbrain and leofinance. These two tribes provide a very big opportunity for me to develop. Therefore, I am focusing more on these two communities.

Promoting hive and its tribes to other platforms to Indonesian users.
I post several articles about hive, proofofbrain and leofinance on several forums and blog platforms in Indonesian. The goal is to get a lot of new members from Indonesia. I am happy if there are Indonesian language posts that are trending even though my posts have never been trending. More users from Indonesia will certainly be a concern for curators in hive and in the tribes, thus providing greater opportunities for the Indonesian community to develop.
Those are some of my strategies to achieve the goal of my blogging activities in hive. I invite my friends from Indonesia to develop together. Let's join the discord server https://discord.gg/bwm5JPv4ZX to give tips and share knowledge so that the quality of articles or posts is better.
---
Posted via proofofbrain.io
---
---