What I like to read/ watch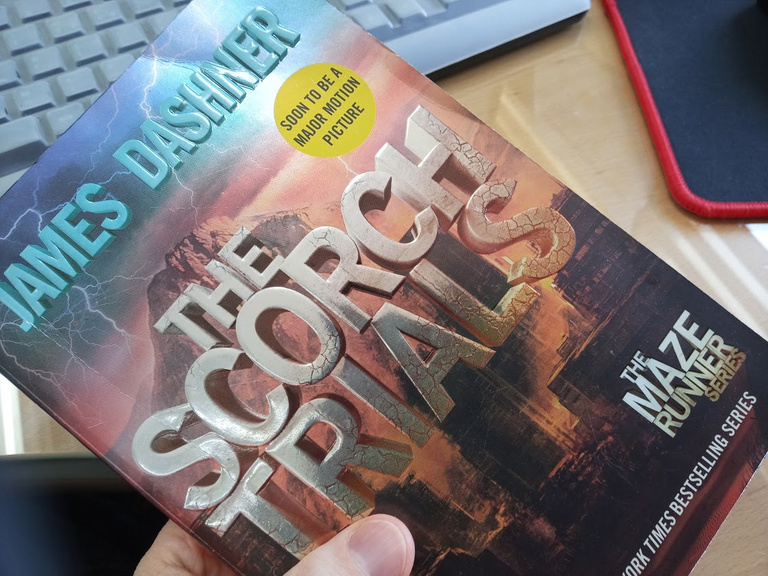 I guess proof of brain can be determined by our ability to digest and regurgitate media. Join the contest from @vempromundo and win a 100 POB delegation contest post.
I read the most from age 17 until I was 25, the age I got married. My reading gradually decreased until the children were born and now finally that my kids are beginning to read I can get back into reading. The last book I read was the Maze Runner series. I always liked this kind of science fiction adventure style reading. I guess it started like most children I found the Chronicles of Narnia lying around the house and then the Hobbit and the Lord of the Rings and then sometime in Middle School I begin to realize that there is an ocean of books that are more messed up than me. I liked J. D. Salinger. I liked Richard Brautigan. I liked Ray Bradbury. I like anything that was far out.
Today I'm sorry to say that books are not as impressive as they used to be to me. Reading is more of a past time when I am bored. I don't watch much television or movies. My kids however love television and binge watch American television series. They went through the Orville, the Simpsons, King of the Hill, American Dad, Duncan and others. Now they are on Modern Family. They watch every episode of a program and then go to the next series. If they don't like it then they dump it. They are like sponges and take everything in. Maybe I still have a lot to learn from them.
Nowadays I am reading the book of 1 Samuel from the Bible each night with my son. We are at the part where Saul gets anointed king. It's amazing how this book opened up his mind to ask questions. We had read some of the gospel and Genesis and Exodus, but somehow Samuel puts things in a story format that he can relate to. It also got me thinking about why things are the way they are in history and the mistakes people made in the past they keep making again and again. I guess that is the reason books are made that someone can see what is going on and stop before it is too late.
The boy's got brains
He just don't use 'em, that's all
The boy's got brains
He just refuses to use 'em and that's all
He says, "The more I get to thinking
The less I tend to laugh"
The boy's got brains
He just abstains
What book have you been reading lately?
---
Posted via proofofbrain.io
---
---