I was getting entirely too anxious waiting to do the first gieaway, so I went ahead and pulled the trigger. Thank you to everyone that participated and good luck to everyone in the next spin (whenever that turns out to be).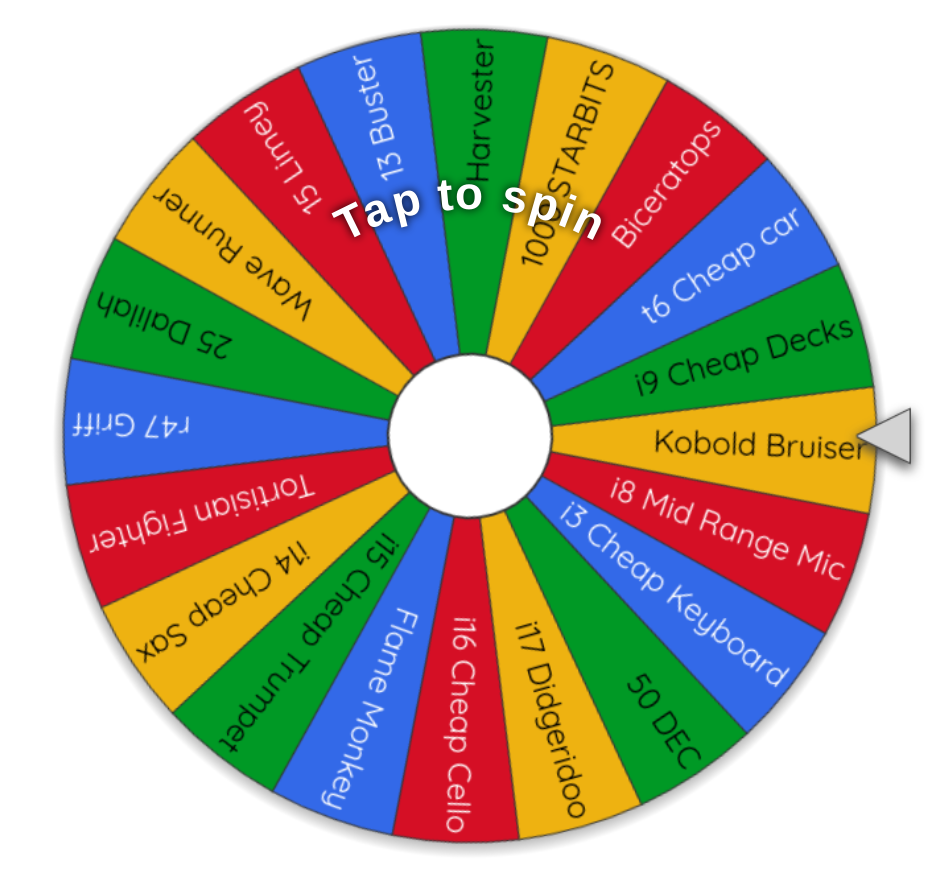 This was what the prize wheel looked like to select today's selections...and the prize for today is...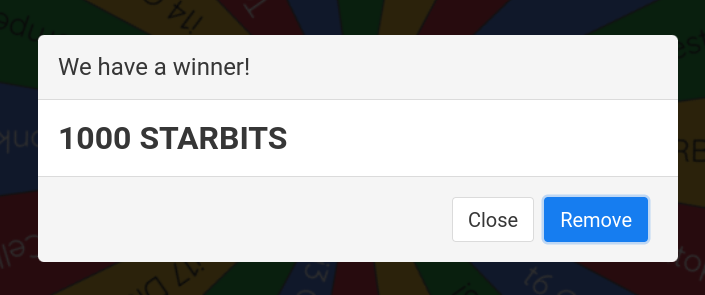 Now, before I reveal who the winner is, a word from our sponsor (that's me).
I am happy to say that after only 3 days, we were able to get the word out on a completely new giveaway that nobody had ever heard of before (and I did not advertise with other giveaway members prior to spinning the wheel...this was entirely promoted by you, the participants.) Thank you for making this happen. I am proud to say we had a total of eleven people qualify for the giveaway. Unfortunately, we had one who did not qualify. However, this could have been due to the fact that the person in question was not an English speaker. Don't get me wrong, I have nothing against speakers of other languages taking part in the giveaway, but they must qualify just like everyone else. Hopefully, they will be able to understand the rules of the next giveaway in order to take part.
On a different note, I will not include all of the information (reasons, expectations, etc.) from the original post in every subsequent post I do (I don't think everyone wants to read through all that stuff for every post. If I was devious, I would repeat all of that data each time and hide the rules for the upcoming giveaway somewhere in all that minutiae...you're welcome. However, I will include a link to that post so that any new participants can find that information.
---
While I am talking about the rules of the next giveaway, why don't we take a couple of minutes to cover those here:
There will be one winner in this giveaway. They will win one random prize from the list below.

Since we are still in the infancy of this giveaway (and you guys did so well getting the word out for the last giveaway), in order to qualify, you must once again tag someone what HAS NOT PARTICIPATED YET (this includes the first giveaway).

You also cannot tag someone that was tagged by another participate before you in this giveaway. You CAN, however, tag someone that was tagged in the first giveaway if they did not qualify to win a prize and they have not been tagged by anyone else in this giveaway.

Here is the kicker...If someone you tag qualifies for this giveaway, you will receive an extra space on the wheel (you can only receive one extra space for a person you tagged qualifying).

If your Rising Star and/or Splinterland username is different from the one you commented with, include them in your comment. If you want to give your winnings to someone else, enter their username instead. However, there can only be ONE entry for each account [for example, if my username is @moonthumb and I want to give my winnings to @theroad2freedom, I can add that name to my entry, but @theroad2freedom cannot submit another entry with their own name].

The minimum number of qualified participants for this giveaway is, once again, ten.

Since the wheel selected 1000 Starbits as the winning prize and not a card, the selection of prizes for this giveaway will be the same as the first giveaway:
RISING STAR:
13 Buster
15 Limey
25 Dalilah
r47 Griff (rare)
i14 Cheap Sax
i15 Cheap Trumpet
i16 Cheap Cello
i17 Didgeridoo
i3 Cheap Keyboard
i8 Mid Range Mic
i9 Cheap Decks
t6 Cheap car
1000 STARBITS
Splinterlands:
Kobold Bruiser
Flame Monkey
Tortisian Fighter
Wave Runner
Biceratops
Harvester
50 DEC
And now, for what you really wanted to see. The winner of the first ever Moonthumb's Mysterious Wheel of Random Prizes Giveaway. The wheel has decided to bestow the first prize of 1000 Starbits to...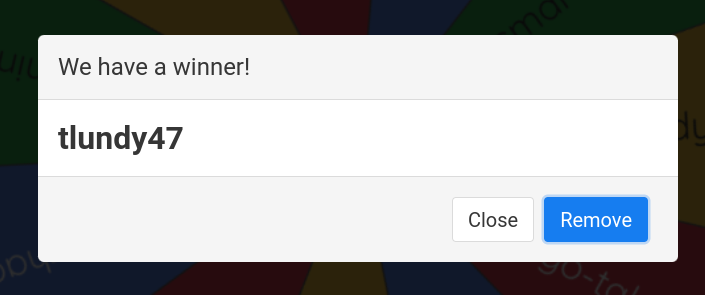 Congratulations to @tlundy47!
---
One final piece of business. I like when giveaways I join tag me for the next giveaway so that I know the new one is out, so I will add previous qualified participants here.
@irisworld, @shogo-takuan, @tlundy47, @mimismartypants, @yeckingo1, @jfang003, @chuckrick, @minimining, @imfarhad, @bitandi, @yankosoito and @manukass
If you do not want to receive these notifications, leave me a comment and I will remove your name from the list.
---
---
Posted via proofofbrain.io