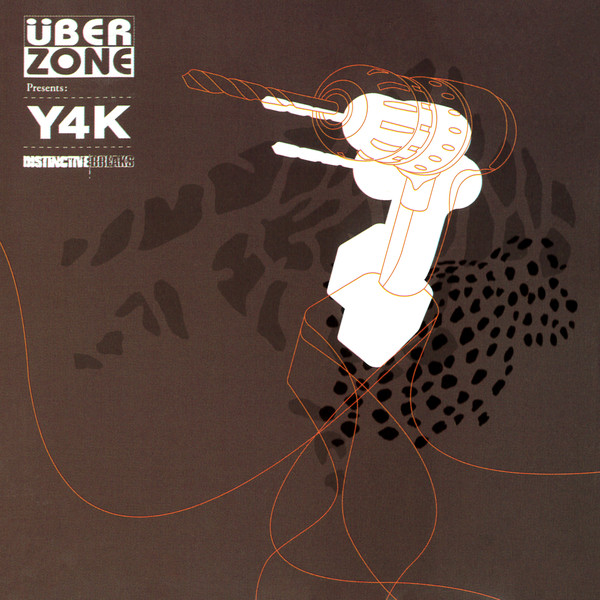 Image Source
I thought I'd give posting from the Proof of Brain front end a go after recommendation from @calumam - as I wrote on my whiteboard to do it that means it normally gets done, just a matter of timescales! Anyway, I wanted to share this classic breakbeat track that I've been playing on repeat for the last 24 hours to try and shake off this mental funk I'm going through - wonder if you remember it? It's a from a CD mix that was my first inauguration to breakbeat called "Uberzone presents Y4K", the tune is called Slave by D. Ramirez:
I honestly thought there was a full version of the track available to stream that was something like 8 minutes long and would have loved to have shared that but alas, we'll have to settle for the 4 minute version that features on that breakbeat mix from 2004 by Uberzone.
When I was a Uni freshman (damn that's a long time ago and different lifetime now), I remember being in my first semester and it may have even been the first couple of weeks, hard to pick the memory out as I was a little bit hammered at the time. Anyway, after getting back from a night out, one of my flat mates already had some of his mates round and they were probably altering the chemical structures of their body via different means as they seemed even more wired than I was when I came back tipsy!
Somehow we all ended up being everyone's best mates as you usually do when you're in the "happy zone" and the conversation lead to us talking about drum & bass and breakbeat. Turns out one of the lads had a whole collection of breakbeat CDs with him as they were blasting out music on their little speakers... bless... our evening was just about to get better because some one had a 2.1 sound system with them didn't they?! Come on lads, give me those CDs, let's BLAST THE BASS OUT!!
So the first CD we chucked on was Uberzone's Y4K mix and the tunes were sick, couldn't really pick one that I didn't like from the mix but it was around the 23:08 mark that I recognised a tune coming in that would put in me in a... ahem... uberzone... of rinse and repeat - that was the Slave track. Here's the full mix for you to listen to, only available to stream from this one channel by the looks of it!
The hypnotic background sounds along with that rhythmic and impactful bassline from the off gripped me and I'm pretty sure I burned a hole in that part of the CD with it being on repeat as the guy left his breakbeat CD collection behind when he left that night! He was pretty pumped let's put it that way!
There was another mix CD that I liked from his collection but I couldn't remember the name of it and over the course of time (and many house moves), that CD collection got lost. To be honest, I'm surprised I remembered the name of the track but I must have rinsed it that many times, maybe I'd burned it in to my head as well as the CD haha!
Hope you enjoy
Nicky
---
Posted via proofofbrain.io