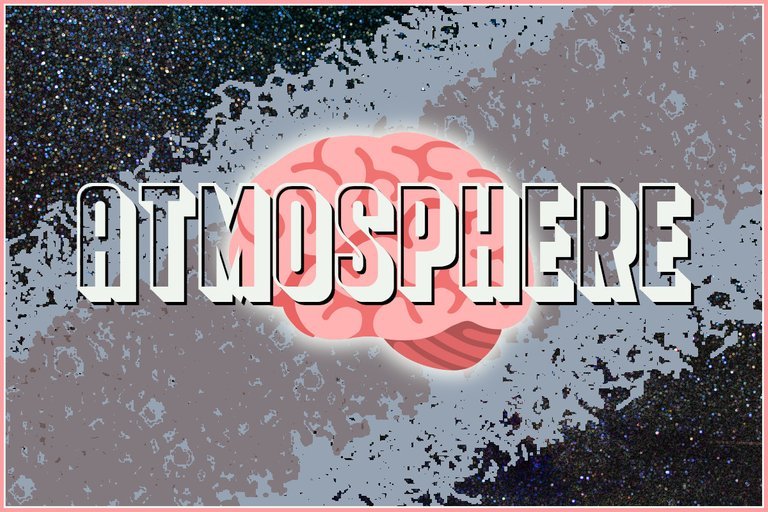 Image Source
I've been looking for some inspiration for today's post to help push through the #hiveblopomo challenge of posting every day in April and stumbled across a post by @calumam that proved to be just the ticket! Proof of Brain is a new community where you're encouraged to use your brain and show your human side by interacting with others and creating original posts (not copy-pasted).
Calum has started up a pretty cool weekly contest to help get you thinking about things relating to a specific word and so I thought I'd jump in on this week's one which is all about "Atmosphere".
As soon as I saw that word, I instantly thought of a track I made called "Ghost of Snare" from a while ago which is by far my most atmospheric track I have ever made. The dark atmosphere starts from the off and intensifies as the track goes on - more on that below but if you are easily scared, proceed to click that play button with caution!
This is one of my more uncharacteristically dark tracks which I made as I went through one of the toughest times during my PhD. I don't often share it because it takes me back to a place that I really don't want to go back to but a lot of people liked it and some said it was their favourite track of mine so there you go!
I always think if you can create an atmosphere with music then you can let the listener's mind take them to wherever they want to go and although I share a story with each tune I make, it never ceases to amaze me how every interpretation is different. Some have said this will be a good track for a car chase, others said they could dance to it in some sort of vampire rave, for me, I cower in the corner lol!
So there you have it, my take on this week's word challenge on the Proof of Brain site - check out the original post here and share your interpretation of the word "Atmosphere"!
I'll keep a look out and see what you come up with!
Have fun
Nicky
---
Posted via proofofbrain.io