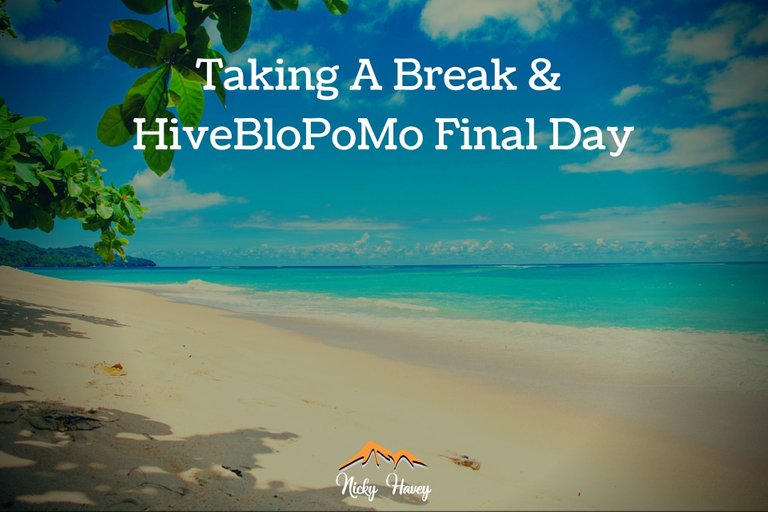 Image Source
Hive Blog Posting Month
Here we are, the final day of HiveBloPoMo April 2021 Edition and it's been another tough one but ultimately rewarding! For those of you who don't know, @traciyork set this initiative up for Hive and WordPress bloggers alike to post every day for the month of April and November using the tag #hiveblopomo. To get the full picture of what it's about, see Traci's post here but if you're already on Hive and posting or using other dapps every day, you already know the benefits.
I don't normally post every day but have definitely been posting a lot more frequently since 2021 and was planning on having a little break at the end of March but seeing as Traci is a supportive friend, I wanted to support her back and get involved with this one.
To say this HiveBloPoMo felt tougher than the previous ones is an understatement! 3D life and all of the wonders of that aside, trying to think of original content to share each day is not easy so I tip my hat off to everyone who is able to do that and make a living from it!
Although Hive post rewards aren't guaranteed, my account has grown in HP from 63,856 to 64,314, which is around 450 (that's not including the last 7 days worth of posting by the way) since the 1st April but from a commenting and interactive side, there's definitely been an increase as well and a lot can be said about just showing up every day in that sense. Thanks to everyone who supports my posts and interacts - you're all legends!
Simply put, you do just need to be consistent, it's not rocket science!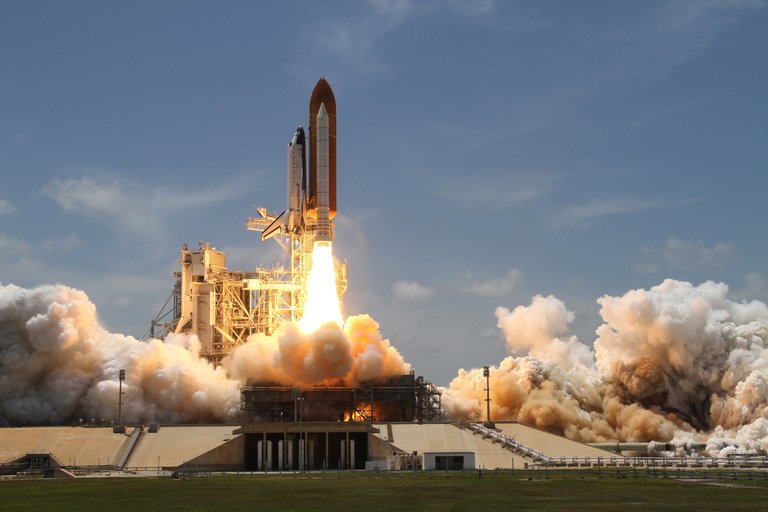 Image Source
Speaking of Rocket Science...
In the last month, I've realised that I would be a fool to not give a career change into something that I'm interested in a try (Space Science) and although I'll be taking the long way around to get there at least it will be a financially stable one. In the UK, University tuition fees are expensive and I've already been through paying off a student loan debt so I don't want to go through that again! This means I'll be sticking with my customer service day job for now to keep finances in check and when I'm not working, I'll be studying and hopefully by the end of 2022, will have started a new career in the Space Industry!
In the meantime, I got some serious buffing up to do with my knowledge as I'm jumping straight in at the Master's level and I'm a little bit ring rusty with research! Thankfully, being in crypto has actually helped keep some research skills going seeing as one of the mantras is "Do Your Own Research". Who knows, maybe I'll be sharper than before haha!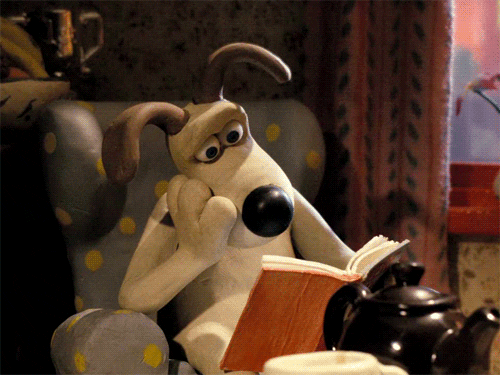 Gif Source
Taking A Blogging Break
Essentially, what this means is I'll be taking a break from blogging and being online in general to free up space in my head. Music will also take a break and, to be honest, I have lost the drive to make anything new and only had a bit of a creative spell back in January before getting Blue Screen of Death'd! I might still pop in to comment here and there but I won't be around as much - sorry.
I don't know how long this will be, could be a couple of months, longer, less, tomorrow (ha!) but I have come to realise that I'm only one person with finite resources and I need to focus them. Mental health and work stress awareness month has highlighted to me that I'm definitely feeling the strain from everywhere and it is showing up in symptoms that I don't like so I owe it to those around me in real life to get myself back to happy Havey vs this moody, impatient and snappy person pretending to be Havey. Being offline and outdoors it is!
Moral of the story - look after yourselves.
Take care and here's To Better Days (see the mix below - you didn't think I'd leave you without some drum & bass did you??)
Nicky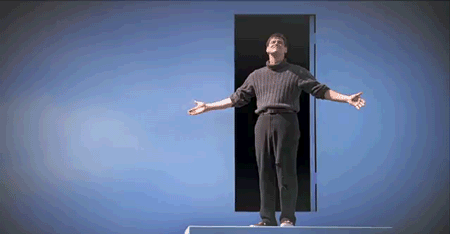 ---
Posted via proofofbrain.io