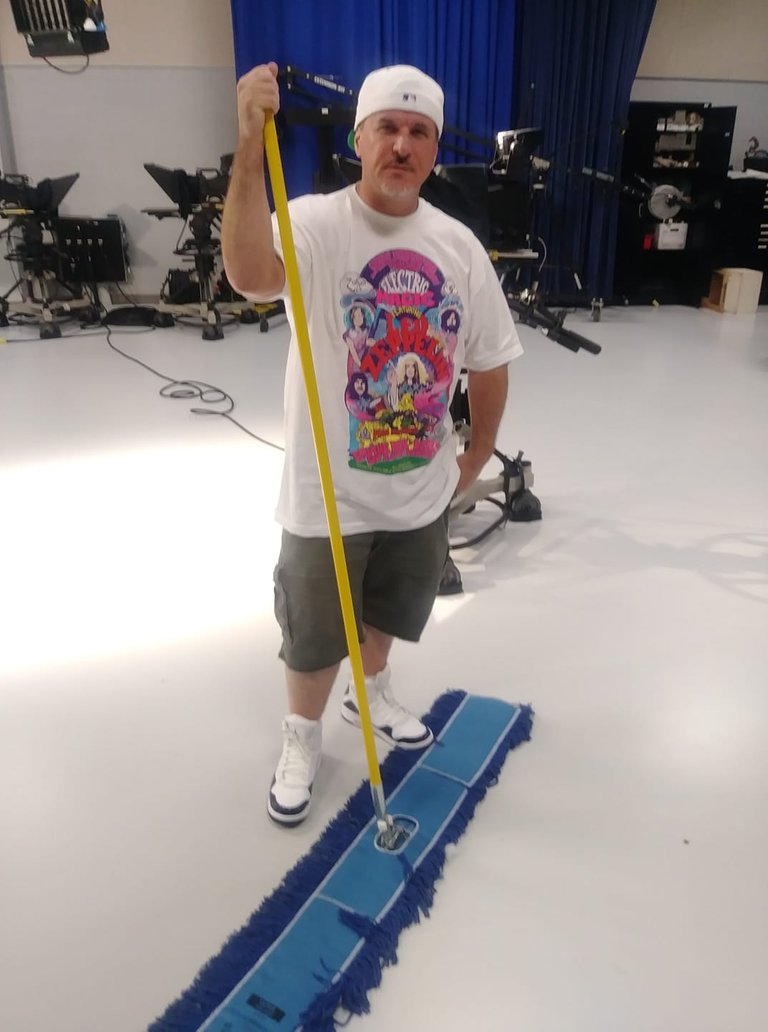 Me showing my big "proof" of brain...
When Do I Sleep?
Here I am for the second time tonight doing an introduction post, and for this one, I would like to thank @nirvana3303 because if not for them reblogging a post I did for #CineTV, I would likely have not heard of this #Community for a few days. Thankfully, once again, I get to be on the cutting edge of the #HIVE ecosystem, and introduce myself to what appears to be another awesome forward-thinking group!
Kidding About the Brain Thing...
Ok so yeah, I have a BAS, but it is in Media Creation and Communications, not Blockchain Technology or Computer Science. That means that a lot of times I am a bit behind in understanding the new technologies and how they work. Proof-of-Brain? No idea, but @achim03 did an excellent job explaining what it is in This Post -HERE- but I will admit, I still do not get the "tokenomics" no matter who is talking about them. To me, what matters more is that the project started on #HIVE.
HIVE is Personal
Let me tell you how I feel personally about HIVE. A few years ago, I got started blogging on Steemit. I was living in a transitional housing program and wrote about my early recovery from Heroin. I made a decent income and used it to get a good start after leaving the program. I went to school and got married. I bought a home, my wife started a business, and eventually, I came back to find Steemit had become HIVE! I learned from some of the "Old Heads" about the entire thing with Tron, and decide3d right then where my loyalties lied. Then I was "phished..."
It Can Happen To Anyone...
So about two weeks after coming back to HIVE, I found myself stupidly putting my Master Key into a short link made to look like Hivesigner and lost about $175 USD in my four-year-old account. I was mad but motivated as well. I had about 2K USD in crypto to invest, and I already had realized I wanted to invest in HIVE, so I started to learn, and invest. I started a new account, and was lucky enough to receive the MusicForLife airdrop, and become a delegated curator for that community. I got involved with ProjectRevelation, almost by accident, and CineTV as well the same way. Amazingly, someone reblogged the short film that I uploaded for CineTV, and that led me here!
Hopeful
Every community I have been involved with on HIVE has been awesome and I am sure this one will prove to be no different! Hopefully, I can find some way to contribute here to help this community in some way in line with my skills and talent because, as I said, a computer scientist I am not! Someone that can write and engage others, and produce videos and music to help promote things? That is something I can do! Hopefully, I will get the chance!
Thank You For Reading!
---
Posted via proofofbrain.io