Whatever Mainstream Media Ignores, FOCUS...
When you are not inspired to write a post, and maybe demotivated to do anything, you just have to check a couple of posts on some of the decentralized social media networks, and you will be inspired in no time! I have bumped up on the post by @pitboy, where he was writing about all this FUD around Bitcoin and cryptocurrencies in general...
Mainstream media is awesome! :) It's interesting how Bitcoin exists over 12 years, and nobody knew that the network uses electricity for running computers... And now, suddenly, everyone knows that! It's a miracle! :) lol...
In the above-mentioned post, the author was writing about the theory that all this FUD is coordinated within many entities involved (and countries)... Supposedly, It started with Elon Musk and his concerns about the environment (speaking of "green living"... someone noticed that Elon has freakin' rocket on his Twitter avatar... lol...), and then China banning mining for like gazillion time...
Whatever Mainstream Media focuses on, BEWARE. Whatever Mainstream Media ignores, FOCUS.‬

Sotero M Lopez II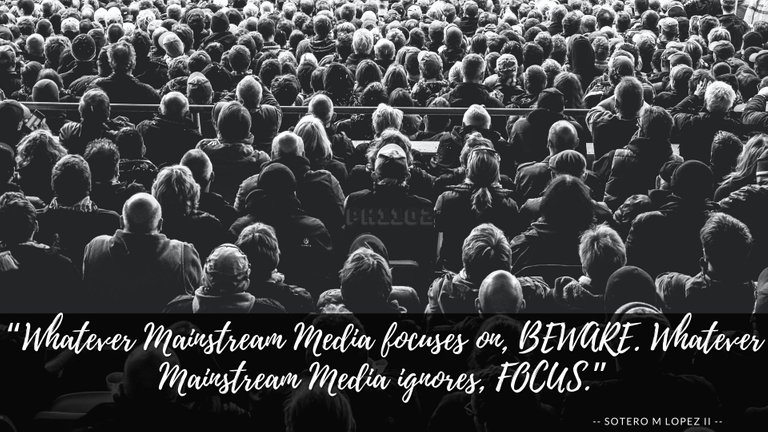 Created in Canva.com
Now, when you check this awesome quote, you will notice 2 parts of the story... 12 years mainstream media is IGNORING Bitcoin and cryptocurrencies and they mentioned them only in negative interpretations...
And what is their focus? Creating fear, creating FUD, and keeping control over people... Beware of those things, and try to avoid them... Find the things that the media ignores, those are your direction for healthier living... and focus...
Thank you for your valuable time,
~ph~

If you want to support my witness, you can do it by voting for @ph1102.ctp here https://tribaldex.com/witnesses, or just scan the QR code down below...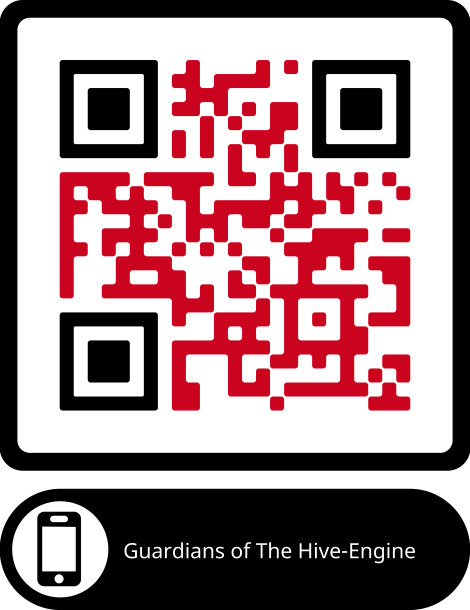 Don't forget to follow, reblog, and browse my Hivepage to stay connected with all the great stuff!
You can also find me on LEO Finance .:. Twitter .:. LBRY
---
---