Not About POB, LEO or HIVE. Gotta See This!

Hey!
How are you today?
I got out some more and I was thinking about the things I am going to tell you here while having a ...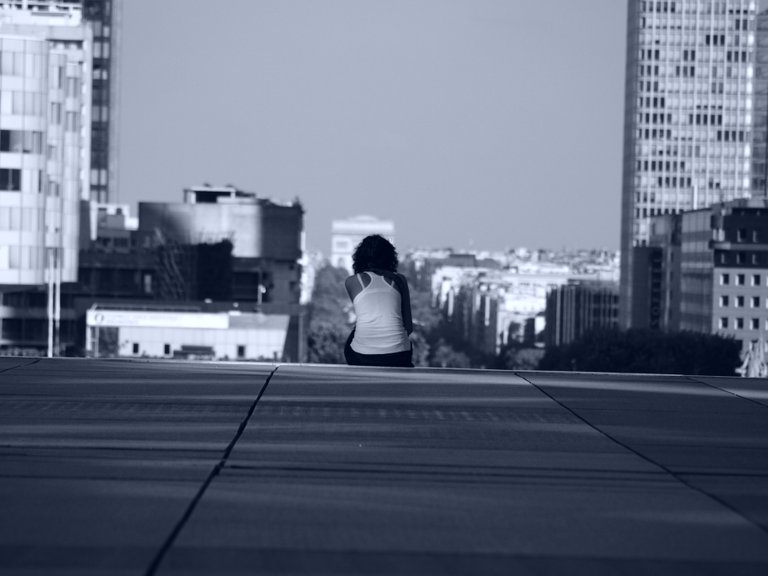 ...nice view.
Ready to start?
Imagine yourself at a gathering – say, a cocktail party or a concert.
Across the crowded room, you see someone who makes your heart skip a beat.
It's someone who you know is in a position to help you achieve a big goal of yours.
Someone you would absolutely LOVE to work for or do business with, perhaps...or someone who could invest in your idea or connect you with the right people to make your dreams come true.
Or maybe it's simply a very attractive or engaging individual who you'd like to get to know better. I had this kind of INSTANT crush in the past....several times....and felt like a (not guilty) huntress, lioness, craveress...that one surely is not in the dictionary.
When you see that person across the room, how do you feel? What do you do?
Do you walk confidently over to them and introduce yourself, eager and ready to act on this opportunity of a lifetime?
Or do you feel an overwhelming rush of anxiety and self-doubt and immediately think, "Why would that person ever want to talk to me?"
If you want to achieve a higher level of success in life, you must develop the confidence and courage required to ACT on such opportunities.
That's why today I could share my top tips on how to overcome shyness and self-esteem and develop the confidence and faith you need to succeed in this type of social situation! But I won't.
How about you create your own list with tips you think might work for you to gather more self-confidence for your brilliant and shinny system of beliefs?
How about you do this work for yourself?
Envision scenarios that happen or might happen and find a good anchoring point and stimulus for nurturing your self-confidence.
Too many people tell themselves they're "too shy" or "not worthy enough" to succeed.
But these stories aren't objectively true at all!
Nor are any of the other stories we tell ourselves to stay "safe" in our comfort zone and hold ourselves back from taking bigger risks and achieving more success in life.
I'm talking about stories like…
If I try, I'll probably fail.
I'll never be a good __________ (writer/manager/artist/business owner/father etc.).
I was born unlucky.
True artists never make a good income.
I don't deserve to be wealthy.
I'm terrible with money.
If you ever find yourself thinking thoughts like these, it's time to create new stories for yourself!
Because YOU are the one who gets to create your reality. You have the potential to create any sort of life you can imagine for yourself!
All you have to do is think better thoughts about yourself, about the situation you are in at that moment, and about the other person's reactions.
To your boundless potential for success,
YOU ARE GOLD, CHAMPAGNE, not sh33t.
I love this guy's reaction!
👇

@regenerette wants your votes, your energy to comment, and a cigarette...so I'll go have one right now
---
---