Splinterland's Weekly Battle challenge : EFREET ELDER
Splinterland's Weekly Battle challenge : EFREET ELDER
This week Splinterland's weekly battle challenge feature Efreet Elder and frankly speaking I have not used this card as such. So when this battle challenge appeared , I first combined my cards.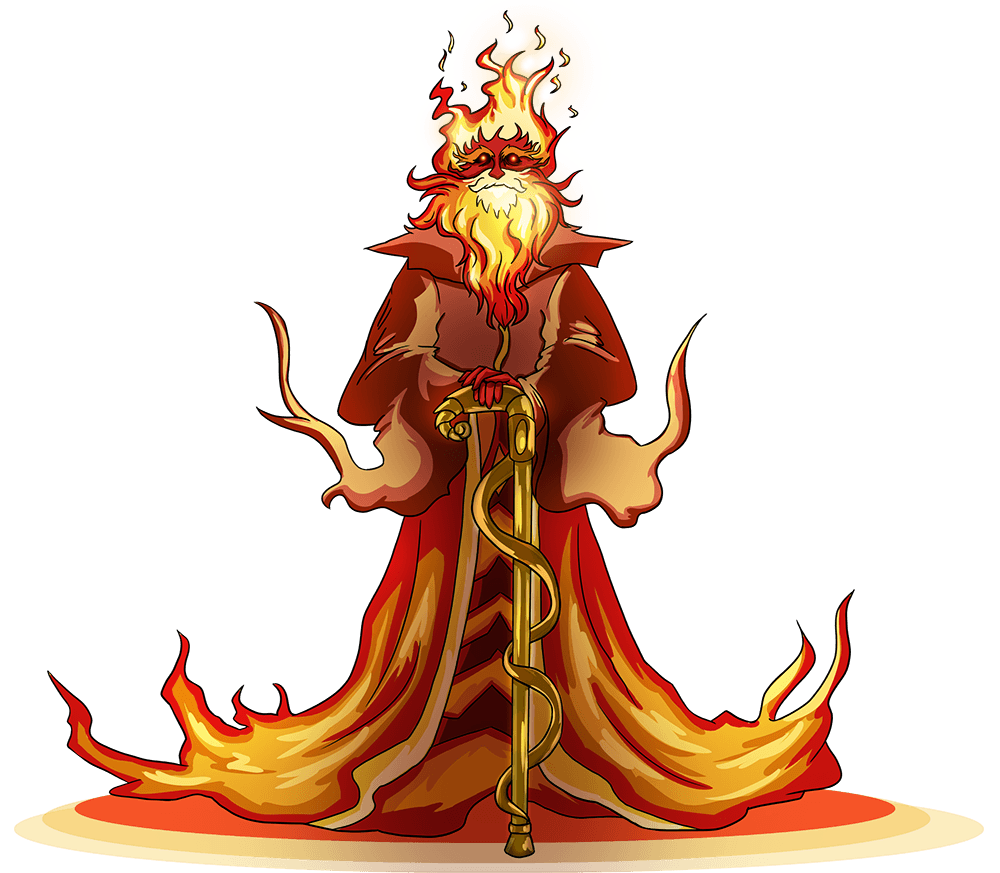 With all the available cards to me , I combined and created level 3 Efreet Elder for me. Though stats little favor level 4 for attack vs level 3 as level 4 attack value is 2 magic attack.
Though specialty of this card is last stand and magic attack, so in general it is not favored by any ruleset as such.


But in above blast ruleset I see good opportunity to use this monsters, I like to add DELWYN DRAGONSCALE as it add +1 attack to the magic.
My team in order: Delwyn Dragonscale(Summonner) , Lord Arianthus, Prismatic Energy, Zarlan Efreet, Goblin Shaman,Efreet Elder and Furious Chicken.
My Opponent team in order: Bortus(Summonner), Gelatinous Cube, Onyx Sentinel, Sand Worm, Sabre Shark, Enchanted Pixie and Crustacean King.
My team Selection
Delwyn Dragonscale is to give +1 magic attack and it help in blast attack too as magic attacks do not miss as such.
Lord Arianthus is a strong defense against Earthquake ruleset and magic attack. Prismatic energy has magic attack ,high swiftness and have high health. Zarlan Efreet is for leeching and magic attack. Goblin shaman to reduce swiftness and weaken the opponent. Efreet Elder has also nice health and swiftness.
Let move to battle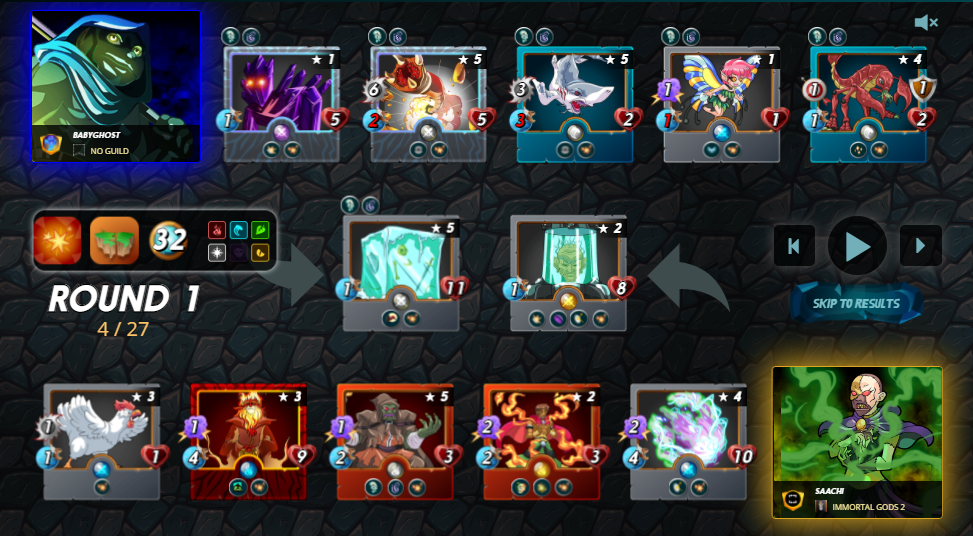 Teams after all summoner and monster abilities in effect.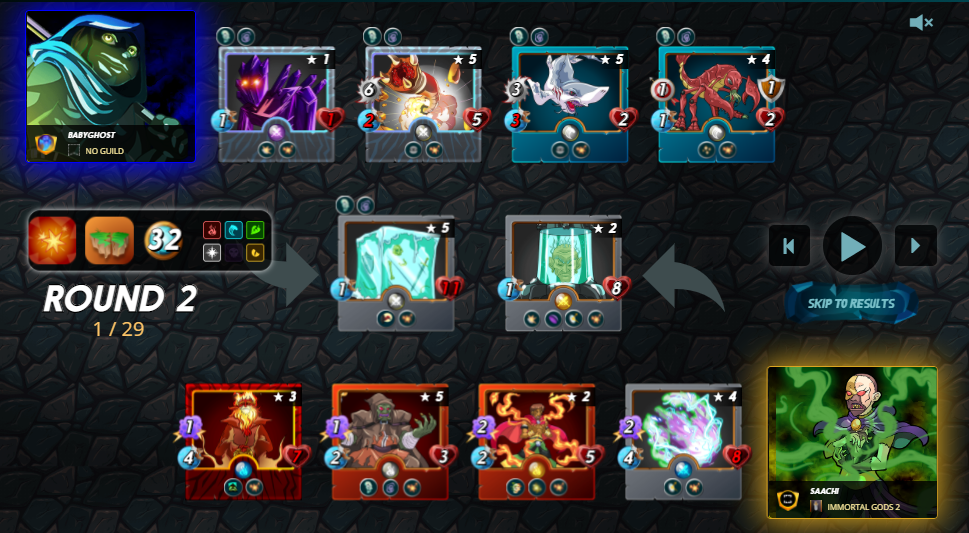 After round 1 , My team lost Furious Chicken and opponent team lost Enchanted pixie.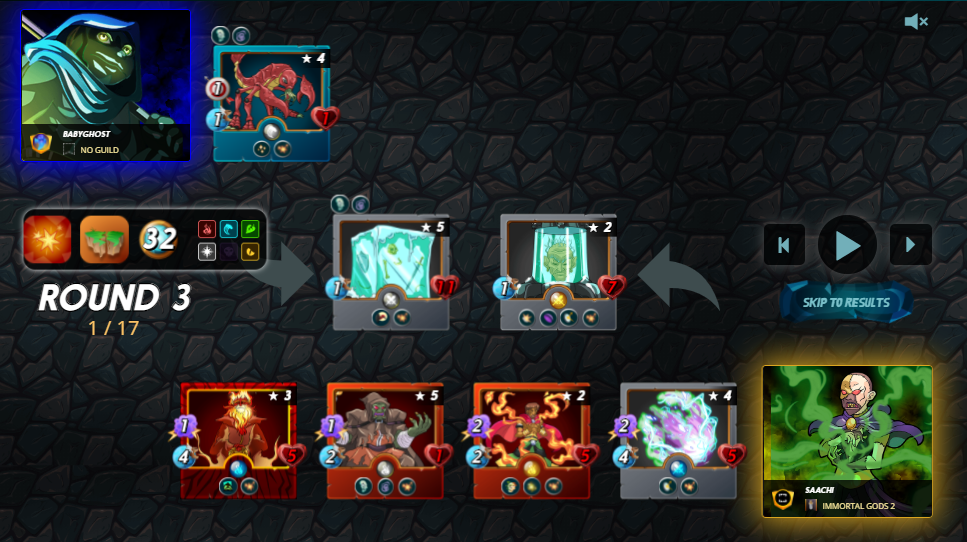 After round 2, opponent team is almost diminished but gelatinous cube has scavenging ability and ruleset has earthquake, so I am not sure if I can win.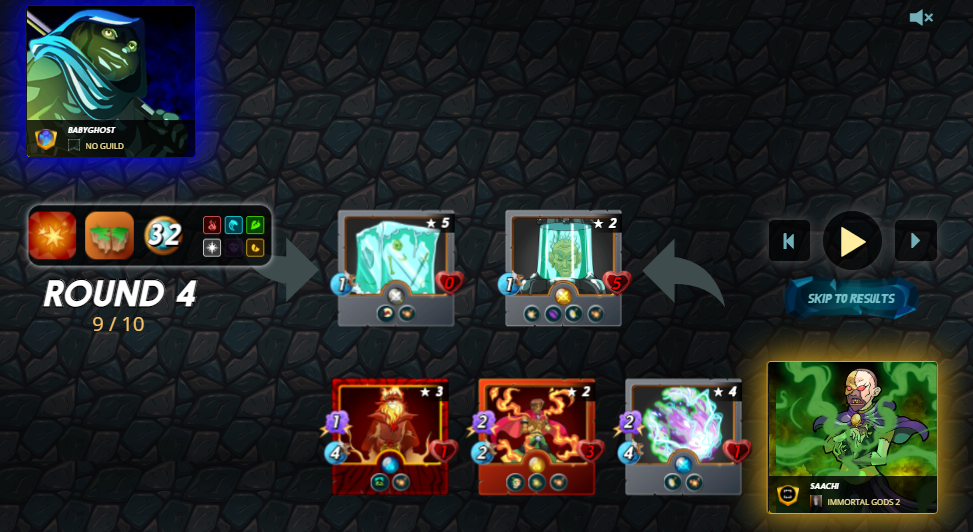 Finally ,I won at round 4.
Note for my affiliates
If you want to play splinterlands then you can join it here
I saw few of the player joined the game using my affiliate link and then stopped playing after few battles. If you have any difficulty in playing game, do not hesitate and join the game discord. It is really helping community and contact me here or on discord, I will definitely delegate you some card and review your game for your better game experience.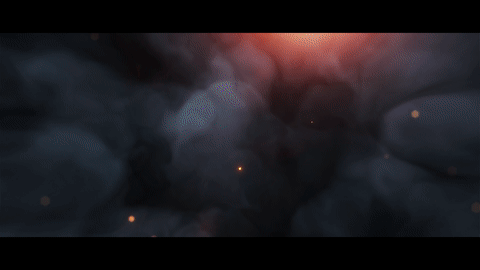 ---
Posted via proofofbrain.io
---
---