Proof of Brain - All ideas start somewhere (DCC Tribe Token Talk)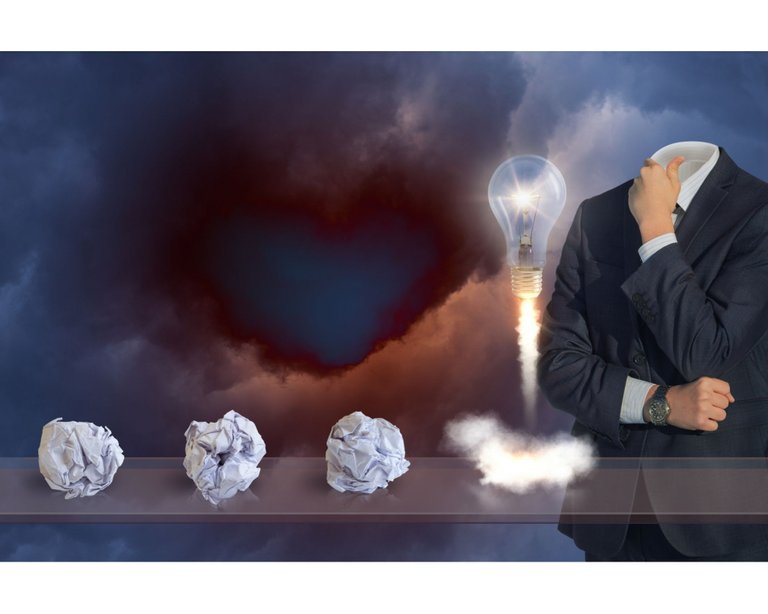 source
It's been a busy week for me so I'm going to sneak this one in with only a few hours to spare...
@clixmoney has been very generous in his sponsorship and highlighting of communities and tribes within Hive and this week he has chosen to shine a light on Proof of Brain Community, my favourite community and the one I call "home" here on the blockchain.
I would like to invite @diebitch, @alekst7 and @erh.germany to enter the contest and have tagged them in the original contest post.
What do you think about Proof of Brain tribe?
Proof of Brain tribe is the one that welcomed me with open arms when I first joined Hive. The sense of community support and friendship is felt wherever you go and the engagement is second to none! This is a true strength of the community. No matter where I curate on a daily basis, I will come across members helping each other out, providing guidance on posts, engaging in intellectually stimulating discussions, writing incredibly creative pieces in the form of short stories, poems, discursive articles. The comments section in Proof of Brain is usually as good as the original posts. There is a genuine desire across the community to grow the tribe and the token and maintain high standards of publication, curation and stamp out issues like plagiarism. The tribe leaders are very active in developing the front end, discussing and deciding on new proposals to improve the community, and helping those of lower-ranking to gain a footing and progress.
What POB needs to start growing in the price?
POB needs the community to start investing more in the token by staking and not selling as it is earned. There potentially needs to be improved staking incentives to promote this behaviour. We need to attract more new Hivers to the community and educate them upfront on the value of holding the token, engaging with others across the platform to share out the rewards more evenly.
Who are the best creators and curators there?
Wow! this is a hard question. Some of the best creators that I have come across...and honestly, I could have picked dozens of handfuls of different people but the ones that come to mind immediately and whose publications genuinely draw me in are people like @calumam, @scholaris / @scholaris.pob, @nonsowrites / @nonsowrites.pob, @onealfa / @onealfa.pob, @trostparadox / @trostparadox.pob, @dreemsteem, @mineopoly, @melbourneswest, @khaleesii, @litguru, @alekst7, @diebitch, @wrestlingdesires, @chincoculbert. If I haven't mentioned you, chances are I still love you lol but I have to stop somewhere or this list would go on forever!
The same people could just as easily be amongst the best curators for spreading their votes around the community. In addition to this @proofofbrainio, @richardcrill, @themarkymark also spread their votes around the community as fairly as possible.
In terms of curation with comments, well the most prolific/engaging curators in this category from my experience are @scholaris / @scholaris.pob, @dreemsteem, and the entire @dreemport crew (way too many people to mention), @mineopoly, @vikbuddy, @litguru, @alekst7, @wrestlingdesires, @chincoculbert, @erh.germany, @wil.metcalfe.
How POB could help hive blockchain?
By remaining true to its ethos of requiring proof of brain to create and publish articles and by its leaders keeping a strong guiding hand on the community to keep the token price in check and promote the behaviour of holding tokens for growth and prosperity of the community and the Hive as a whole. By creating new proposals that protect our community from external hacking, improving the front end, improving stability. These things will attract more authors to Proof of Brain and if we make our communities strong, we make the entire ecosystem strong.
How do you see the future of POB?
The future is not ours to know but if the community continues to pull together and provide the strength of spirit, supportive guidance, and friendship to each other that we are all accustomed to, we can only do well. We need to trust that we will not see the emergence of any new whales who may be intent on manipulating pricing for their own benefit, and we need to educate new Proof of Brain members to hold their tokens and allow the token to grow in strength and value.
How can you be successful here?
Engagement, engagement, engagement. You cannot succeed in a community without being part of that community. So it is critical that you be as much a curator in the community as you are an author. Start meaningful conversations with other authors on their posts and with other curators. You will find so much joy in curation if you give it a chance. It is extremely rewarding. Be true to yourself, write for yourself about what interests you, about your passions, about what intrigues you and stop worrying about what your audience might want you to do. Be authentic because we all love authenticity. Write regularly using your brain. Write creatively, intelligently, with passion. Every idea, every journey started somewhere and there is no reason that your creativity, your ideas and your Proof of Brain Journey can't be something beautiful and joyful for both you and those around you.
---
---