"Simplicity is the best option for representing your personality"
Your personality always presents what you are. When we are going to talking about our Profile on social media platforms, then how it will represent how simple you are (In modern language, How cool you are). A complete profile, how to represent your whole personality. It is quite difficult to represent one's personality through a social media Profile. But a cool and meaningful user name can represent a lot.
#Angel-Jorina, #Angel-Sokina, #Angel-Morzina, You will find such kind of disgusting user name on various social media platforms. If you search with the word Angel in #Facebook you will find millions of accounts starting with the divine word Angel.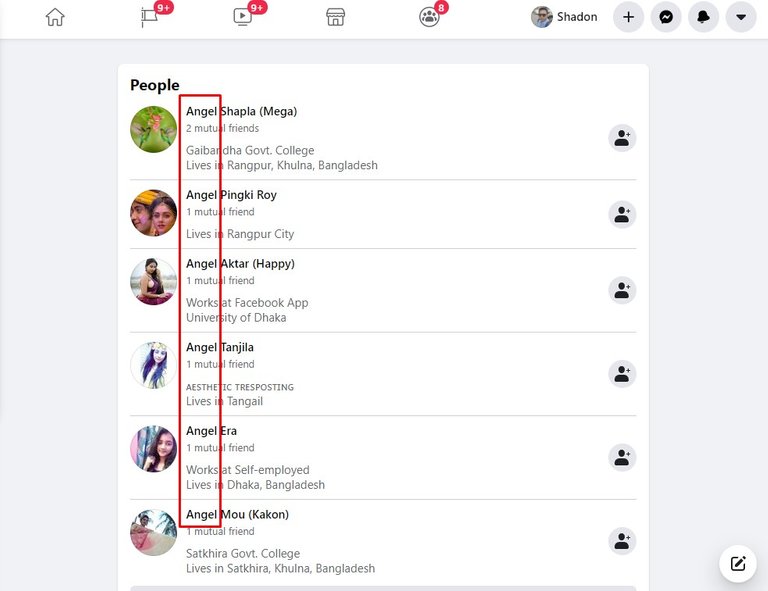 There has a proverb in our native language:
"ময়ুরের পাখনা লাগালে কাক কখনো ময়ূর হয় না"
By using the wins of a peacock, a crow never become a peacock (English Translation)
This proverbs is very appropriate for those people who love to represent themself fakely using some adjectives after or before their name on many virtual platforms. By using the word Angel will not become an Angel at all. Is the word Angel representing you and your personality to others people? Maybe they are trying to prove themself as the most beautiful or cutest girls in the virtual world. But we all know the reality, the how much you try to prove you are beautiful, the much we will feel you are not a beautiful one. Cause that kind of adjective always represents the negativity to others.
Let's forget about the decentralized social media platforms. That kind of platform in present really becomes very disgusting for us. People are using those platforms for EEE (Entertainment, Entertainment & Entertainment). I became fed-up with those kinds of platforms more than three years ago.
When we are going to talking about such kind of platform, where you can create some value for yourself, from where you can earn some money for you, where your creative works met respect by others, where manner becomes very important, where you have to communicate with some very respective people, there #Angel-Jorina is not a good choice as your user name as well as your profile name. When we are going to talking about platforms like #Hive we must be very intellectual in terms of choosing our user name. When a decentralized platform gives you some value, your choosable user name has become the first impression of you for that platform. So we must be very decent, simple, and intellectual when we are going to choose our user name for such kinds of platforms and any kind of social media platform.
Only your name without your family title, your name plus your main family title, your name plus your country code name, your professional name plus your name is considered a decent and standard user name.
My Full is Sree Shadon Chandra Barman, #Shadon is the real one and before and after Shadon used for beautification as well as Barman is our family title. Without Shadon among that three words with my name, I love Chandra is most. But why? If I make the translation of Chandra in English it becomes the Moon. The moonlighting the Earth in the night. I also want to spread the light of humanity across the world.
I joined #Hive without anyone's reference, the #Hive was my discovery cause I was searching for such kind of platforms where I can write something because only writing was and is my Hobby. In earlier when I used to write something maybe it was an article and maybe it was poetry I was loving to use @shadonchandra at the end of my writing. When I create an account for Hive. This was the only cause behind choosing the user name @shadonchandra for the #Hive.
When a decentralized Social media platform creating fame and value for yourself, why you are going to choose a #pinkponk user name for yourself. That's not a good idea at all. Be smart in terms of choosing your user name for decentralized social media platforms. You are not an Angel you are only you. So try to use a decent & simple user name for your decentralized account.

---
Posted via proofofbrain.io