Transferring Information? 🎙 Remember These Communication Pointers
During a particular class last year, the importance of how you communicate information to others was made evident by the teacher, with a simple example of two vases that are being united at a certain level via a tube. Imagine pouring a liquid into the first vase with the intention of the second vase also getting filled up, but then the amount of liquid stops below the tube. Will the second vase get the intended liquid?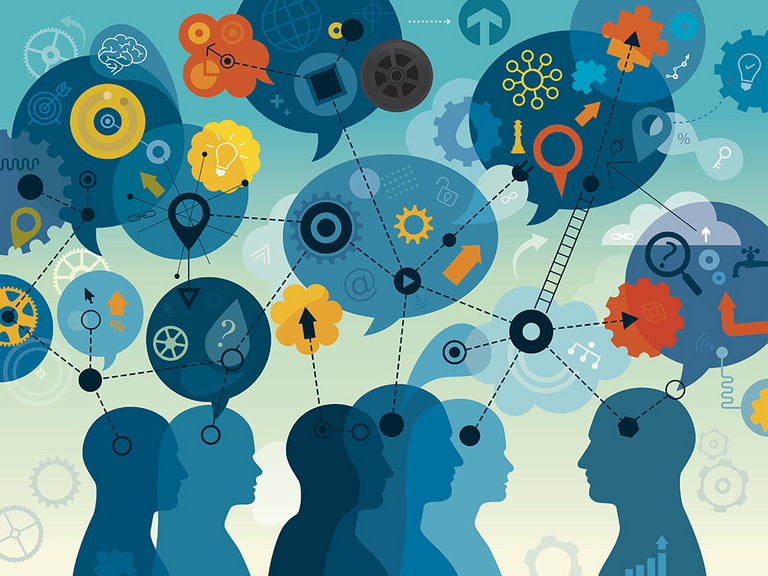 ---
No, right? Envision now that the liquid is representing the information, the vases are supposed to be the sender and receiver of the information and the tube the channel through which the communication is taking place. If the communication between sender and receiver is insufficient - leaving vital details out, not using the right words, being vague, etc. - it will leave the door open to discord between parties, even if it was without intent.
That's why it's crucial to firstly know what you want to say and mean and think about it before you speak, especially if the conversation is face to face. What also helps for more formal settings - like job- or evaluation interviews, (sales) pitch, etc. - is to be prepared and write down what you wish to discuss. And when information is being transferred via a electronic channel (e-mail, chat, etc.) you could type out everything beforehand and then review before you click on send.
Be mindful and aware of the tone in your message though, when you make use of a electronic communication medium, because the other won't be able to see your face and/or body language and the message could therefor be misinterpreted. Also knowing yourself (self reflection doesn't hurt anyone) could help you in this. For example, I could be blunt when interacting and because I know this about myself, I'll play the words in my head and/or read what I typed in and when I see the tone being "off" I'll use other words that better describe what I want to convey.
And this brings me to the importance of vocabulary. Some words mean different things and should be used accordingly and some words are synonyms, but are used for different settings, tones, specialties and/or situations, etc. It's also key here to know what you want to communicate, so that you choose the fitting words for that particular message.
Anyway, I think that's enough for today. If you would like to discuss further with me on this topic, leave a comment below🤓.
---
Chasse into the backstage! 💃
---
---