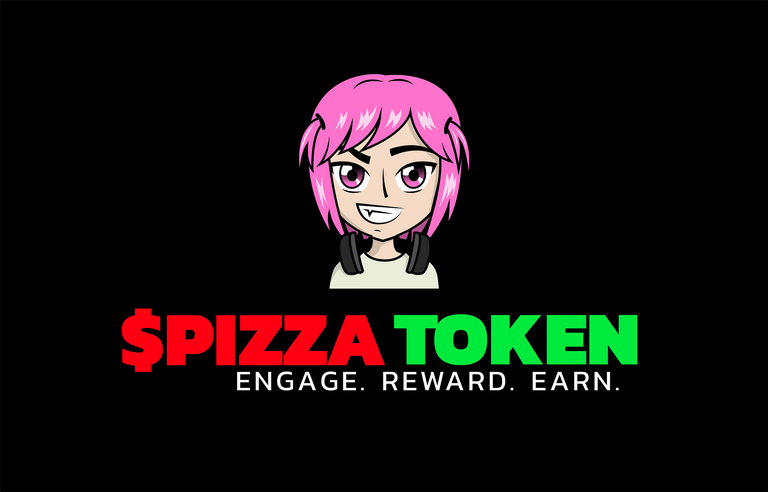 It has been a very exciting week as we announced our delegation rewards program, launched the Minecraft server, and pushed additional updates to some of our existing HIVE tools. We covered most of these in our last posted located here but you can find some of the highlights from the week below incase you missed them.
Before we get started, I wanted to personally invite gamers across HIVE to join us over in the hive.pizza Discord. We are building a genuine community of active gamers that enjoy both browser-based games (such as Rising Star or Splinterlands) as well as video games. Many of us are playing games together on our private / public servers (we host dozens of game servers) and are using the $PIZZA token to buy some of our games now on the hive.pizza store! If you are a gamer looking for more gamers or even a stream circle (some of us even stream to VIMM) come join us! JOIN DISCORD
Delegation Rewards

You can now delegate HP to our @hive.pizza curation account and start farming $PIZZA tokens! This is an automated process and the cron will run daily to issue your $PIZZA rewards.
The initial inflation size was 10 $PIZZA per day as we ran tests on the system. We have since increased the daily inflation size to 20 $PIZZA to be distributed among all delegations based on your % of the delegation pool. The more you delegate, the more rewards you receive! By stacking more $PIZZA this also sets you on the path of more rewards as you begin qualifying for additional reward tiers.
Please consider delegating to the @hive.pizza account. We are working towards bigger onboarding initiatives and ways to promote HIVE in general (aside from PIZZA) and the HP would help us out very much in setting up longterm success for our ideas. We manually curate creative content all across HIVE but have only a small amount of HP to give back to the community. Help us curate amazing content (and join our trail!) by delegating us your HP and receive $PIZZA as a reward!


Don't forget, you can also deposit your $PIZZA tokens into the VFT Labs farm for more ways to passively earn on HIVE!

TOKENOMICS
| Circulating Supply | Burned | Max |
| --- | --- | --- |
| 278,000 | 22,000 | 100,000,000.00 |
---


Wallet Status


2129 wallets hold $PIZZA
0381 wallets hold >= 1 $PIZZA ( 8-) )
0178 wallets hold >= 20 $PIZZA (bot access level 1)
0039 wallets hold >= 200 $PIZZA (bot access level 2)
0021 wallets hold >= 1000 $PIZZA (badass level)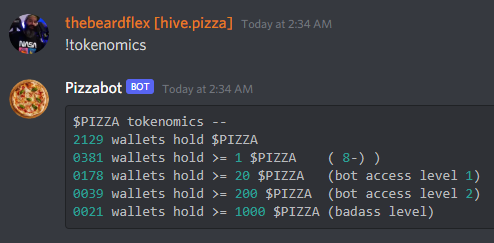 Discord Submission
We love Pizza, it's a fact! Pizza is the bond that brings us together. In the Discord we encourage our $PIZZA family to share photos of their pizza creations or of 'za they are trying throughout their day.

This week, we are choosing THREE winners from the Discord!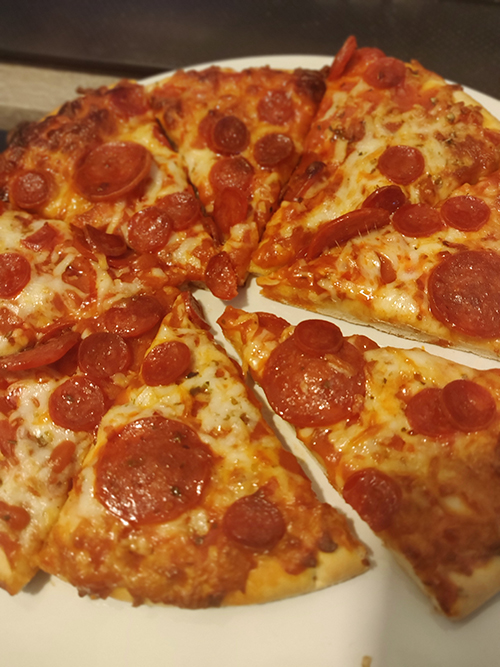 First Place
(received the most emojis in the Discord)
Submitted By:
@creodas
Award: 15 $PIZZA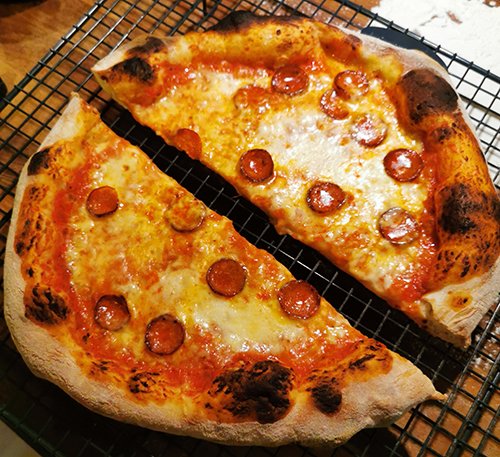 Second Place
Submitted By:
@saffisara
Award: 10 $PIZZA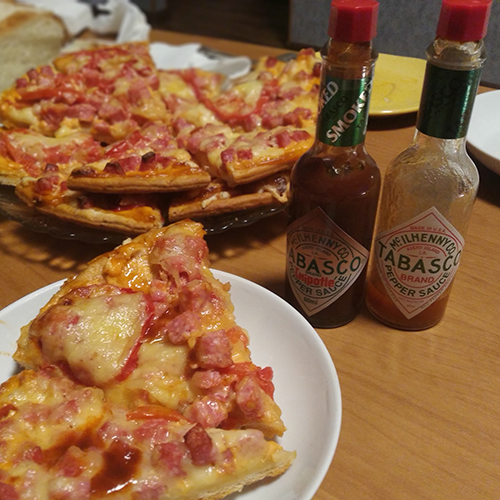 Third Place
Submitted By:
@lostkluster
Award: 5 $PIZZA


Thank you for your participation and enjoy your tasty $PIZZA tokens!


REWARDS
Top 10 Leaderboards (Bag Holders)


Date: 6/14/2021
Token: #PIZZA
This weeks bonus: 6% $PIZZA
Want to get in on the action and secure your own weekly bonus rewards?
You can buy $PIZZA on LeoDex, TribalDex, or Hive Engine!
These PIZZA BARONS control the top 10 leaderboards and thus receive the biggest bonus reward each week! You can earn up to 10% back in the form of $PIZZA and other tokens by knocking our current leaders out and claiming your spot among the top!
@wine-token @stickupboys @dadspardan @hivetrending @cooperclub @brofundholdings @roger.remix @thegoliath @juanmiguelsalas @globetrottergcc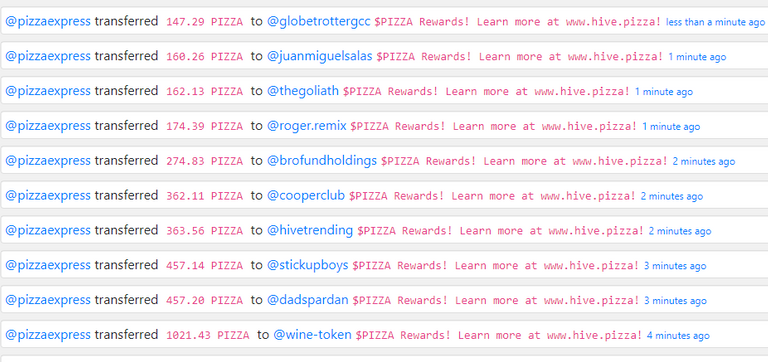 Lucky 5 Weekly $PIZZA Holders
(randomly chosen weekly from all holders with >= 1 $PIZZA in their wallet)
These lucky winners have won 5% of their $PIZZA holdings value back!
Remember! If you want a chance at BIGGER rewards, simply hold more $PIZZA in your wallet!
@successchar @mobi72 @zottone444 @sidekickmatt @grapthar

BONUS 5 Weekly $PIZZA Holders
These 5 bonus winners are drawn from holders with >= 500 $PIZZA
Congratulations! Enjoy your bonus rewards of 3%!
@efastromberg94 @splatts @forykw @jacuzzi @huzzah

Daily Winners
Congratulations! You have won 5% of your $PIZZA holdings back in additional $PIZZA!
​@definethedollar @badpupper @hivediver @savvyplayer


If you'd like to follow along the $PIZZA token journey, here are the last 6 updates. (check out my blog for all $PIZZA related posts!)
$PIZZA Token | Midweek Rewards & $PIZZA FARM VOTE
$PIZZA Token | Weekly Rewards & VFT Farm Vote Update
$PIZZA Token Burn, Updates, & Rewards
$PIZZA Token Giveaway, Rewards, & Tokenomics Update
New HIVE Discord Bots, Video Game Servers, and Rewards!
$PIZZA on Hive-Engine announces Delegation Rewards, Bot Updates, & More!
You can also check out the HIVE.PIZZA website here.


LEARN MORE



We are not associated with and do not endorse the pizza finance project on BSC. If we do explore BSC, we will announce it here first and it will likely involve our Governance token.




Buy $PIZZA
Leodex
Tribadex
Hive-Engine

Join the Discord and $PIZZA NATION

Join our curation trail here
Vote for us as Hive-Engine witness here
---
Posted via proofofbrain.io