I have two laptops on my desk. One for work, one for personal. Each has an indentical Asus monitor just above it. In these photos, left side is personal. Right side is for work.
I hated having a kvm switch that I used to switch between each. Too many wires.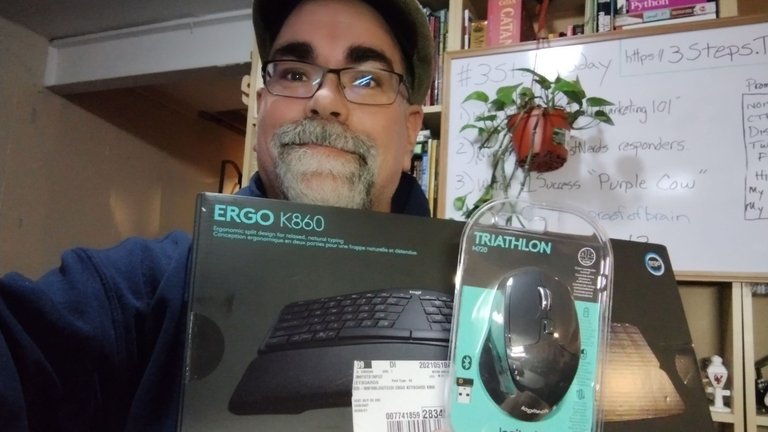 Solving the problem just took money. I purchased a Logitech Ergo K860 keyboard and a Logitech m720 mouse. Both are Bluetooth, and can support multiple devices.
The best part - both keyboard and mouse have a way to choose between 3 devices for output.
That really simplified my life. Now I have no keyboard and mice wires. No KVM wires.
My work area looks so much less cluttered.
Before the decluttering: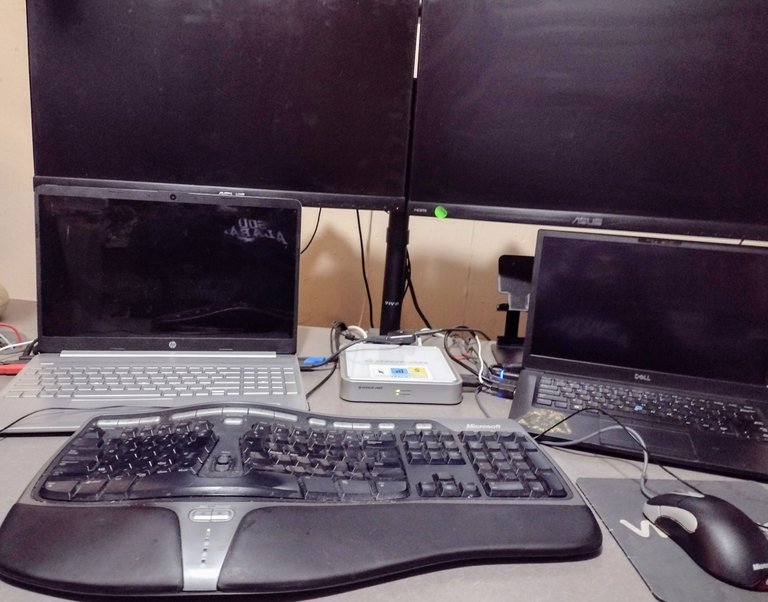 After the decluttering. Much less wires!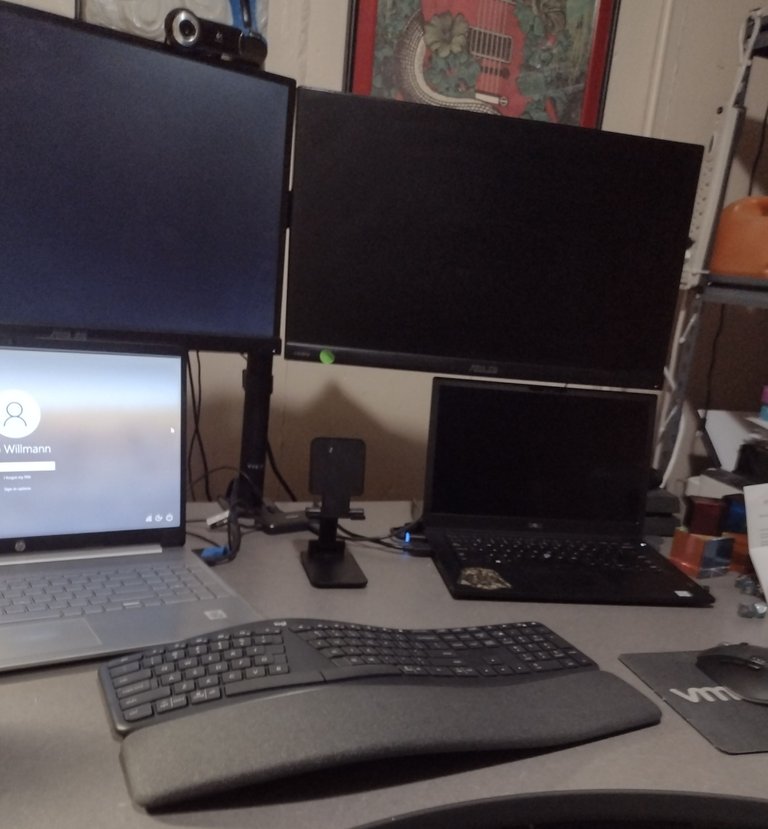 I'd love your opinion. Add a photo! What does YOUR desk look like?
Peace and love,
-Rob
---
Posted via proofofbrain.io