Myanmar's financial situation is deteriorating.
People are having difficulty withdrawing cash from banks.
The newly appointed deputy governor of the Central Bank of Terrorism is now threatening the people who are withdrawing cash from banks.
If the banks collapse, it is the fault of the people who withdraw cash.
People do not deposit cash in banks; He also said that keeping large amounts of money in one's possession could be punishable by law as an act of damage to the country's economy.
Where is the justice for the people when the people say that even owning the official currency of the state is wrong?
In addition, after the military coup, the central bank are urgeing Private banks for information of Money senders or withdrawers.
In addition, some people were arrested these days while waiting to withdraw their money.
Now, MMK is depreciating more.
1700 MMK price for 1USD $ is effective.
Yesterday, the central bank issued 6 million USD for 1USD $ with the price of 1650 MMK.
On social media, there are rumors that the banks have collapsed.
What should we hold on to?
This morning, as I was thinking about banking and finance, I opened LeoDex and staked some CTP.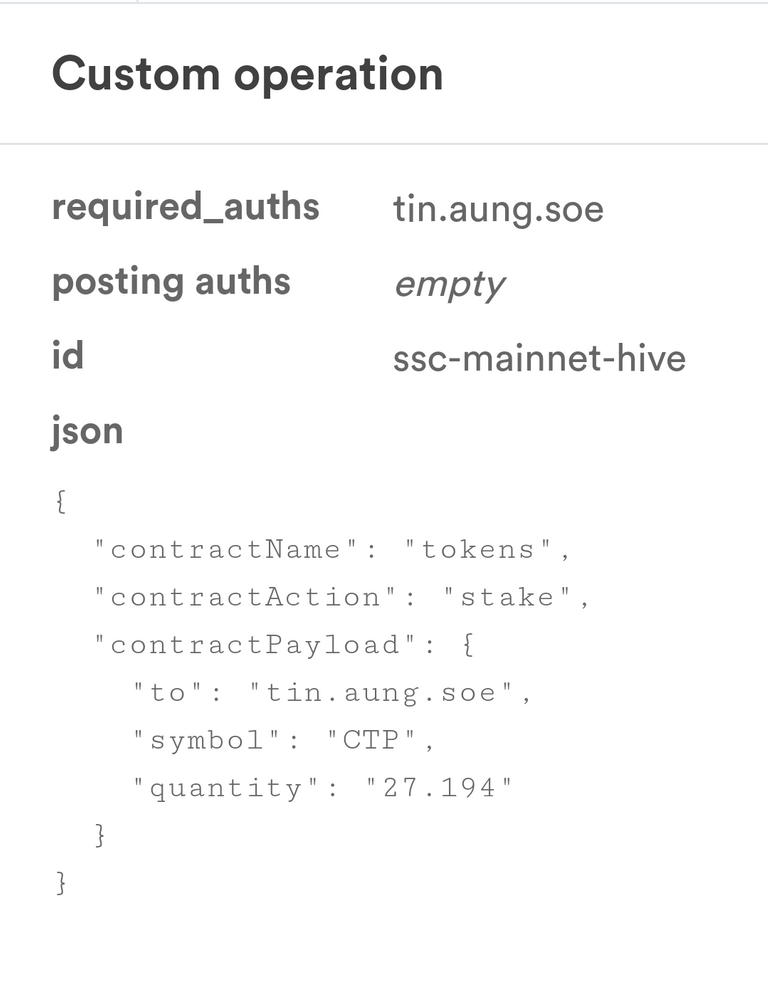 For now, I forgot about Myanmar currency and I will going to save Crypto.
Tin Aung Soe
[Burmese]
မြန်မာနိုင်ငံ၏ ဘဏ္ဍာရေးအခြေအနေမှာ အဆိုးဘက် ကျရောက်နေသည်။
ပြည်သူများ အနေဖြင့် ဘဏ်များမှ ငွေသားထုတ်ယူရာ၌ အခက်အခဲများ ဖြစ်နေသည်။
ယခုအခါ အကြမ်းဖက်စစ်ကောင်စီမှ အသစ်ခန့်အပ်ထားသော ဗဟိုဘဏ်ဒုဥက္ကဌသည် ဘဏ်များမှ ငွေသား ထုတ်ယူနေကြသည့် ပြည်သူများကို ခြိမ်းခြောက်နေသည်။
ဘဏ်များ ပြိုလဲလျှင် ငွေသား ထုတ်ယူကြသော ပြည်သူများ၏ အပစ်သာဟု ဆိုသည်။
ပြည်သူများသည် ငွေသားများကို ဘဏ်ထံ မအပ်ပါဘဲ၊ မိမိတို့ လက်ဝယ် အထုပ်အထည်ဖြင့် ငွေများစွာ ထားခြင်းသည် နိုင်ငံတော်၏စီးပွားရေးကို ပျက်စီးရန် လုပ်ဆောင်မှု အဖြစ် ဥပဒေအရ အရေးယူနိုင်သည်ဟုလည်း ဆိုသည်။
ပြည်သူများသည် နိုင်ငံတော်၏ တရားဝင်ငွေကြေးကို မိမိတို့ ပိုင်ဆိုင်၍ လက်ဝယ်ထားရှိခြင်းသည်ပင် အပစ် ရှိသည်ဟု ဆိုသောအခါ ပြည်သူများအတွက် တရားမျှတမှုသည် အဘယ်မှာနည်း။
ထို့အပြင် ဗဟိုဘဏ်သည် စစ်အာဏာသိမ်းပြီးနောက်ပိုင်း ငွေလွှဲ၊ ငွေထုတ်လုပ်ဆောင်သူများ၏ အချက်အလက်များကို ပုဂ္ဂလိကဘဏ်များထံ တောင်းဆိုနေသည်။
ထို့သို့သာမက ဒီရက်ပိုင်းတွင် ငွေထုတ်ရန် စောင့်ဆိုင်းနေကြသော ပြည်သူအချို့ ဖမ်းဆီးခံခဲ့ရသည်။
ယခု မြန်မာ့ငွေ MMK သည် ဈေးနှုန်း ပိုမိုကျဆင်းနေသည်။
1USD$ ကို 1700 MMK ဈေးနှုန်းထိ ရောက်နေပြီ။
မနေ့ကတော့ ဗဟိုဘဏ်သည် 1USD$ ကို 1650 MMK ဈေးနှုန်းဖြင့် Dollar 6 millions ထုတ်ရောင်းခဲ့သည်။
Social media ၌ ဘဏ်ပြိုပြီ ဟုလည်း ကောလဟလသတင်း ထွက်နေပါသည်။
ကျွန်တော်တို့ ဘာကို ကိုင်ထားသင့်ပြီလဲ။
ဒီနေ့မနက်တော့ ကျွန်တော်လည်း ဘဏ်နှင့်ငွေကြေး အကြောင်းများ တွေးတောရင်း LeoDex ကို ဖွင့်ကာ CTP အချို့ကို Staking လုပ်ခဲ့ပါတယ်။
လောလောဆယ်တော့ မြန်မာငွေ မေ့ထားပြီး Crypto စုရဦးမယ်ဗျာ။
တင်အောင်စိုး