When I get older, with you....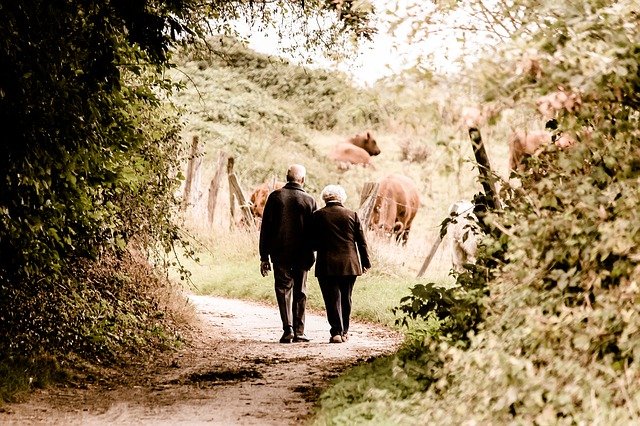 source
When I'm old, I want to live with you
If possible, there is a flower garden
I wish there is a forest nearby
It would be better if the creek rippled through the water
I can't sleep, I tickle you and wake me up
The morning road that has not yet cleared the fog
I have to walk sick with the dew wall hanging on the grass
I look at my squeaky waist
I'm going to have you do yoga
.....
When I'm old, I want to live with you
I also raise a dog in a small earthen house.
Raise yellow chicks of hens
Build a small hut and raise horned white goats
I want to live like that just once
Plants, morning glory, cockscomb, and flower buds under the fence.
In a small vegetable garden next to the house, I plant tomatoes, cucumber, red pepper and spinach.
In the morning, I want to make food with fresh vegetables
....
Being with someone you can share your heart with
meaning born into the world
It's a pleasure to live
a reason to live
.....
There are people who are precious and more precious
Living in a miracle every day
.....
I want to live like this with the person I love
I want to live with you when I grow old
I'm just getting grumpy
I only saw the content of this poem.
Older and loved ones
I want to live a good life, but why are you so mean??
I've also written something like this.
Away from raising children alone
Thinking of my struggling wife.
My writing is crude and rough.
I'm embarrassed to say, but...
Gratitude that we will be together when we are older
It is a writing with a sense of beauty.
Then why am I?? Have you been grumpy??
Are you sure you do??
Thank you so much~~
A little more... and let's be happy together~~
I will live harder just for you~~
Then don't wait for it...
Did you go too far to give?
Even if I want to give it, I can't give it
There are too many cases like that.
So I got heartbroken
You're more angry at me than heartache
I'm mad... I'm mad!!
Angry.
Can I go tomorrow?
Can we live together tomorrow??
Could it be? I have to do that....
---
Posted via proofofbrain.io
---
---