Zootopia - Movie Review 🎥😀👍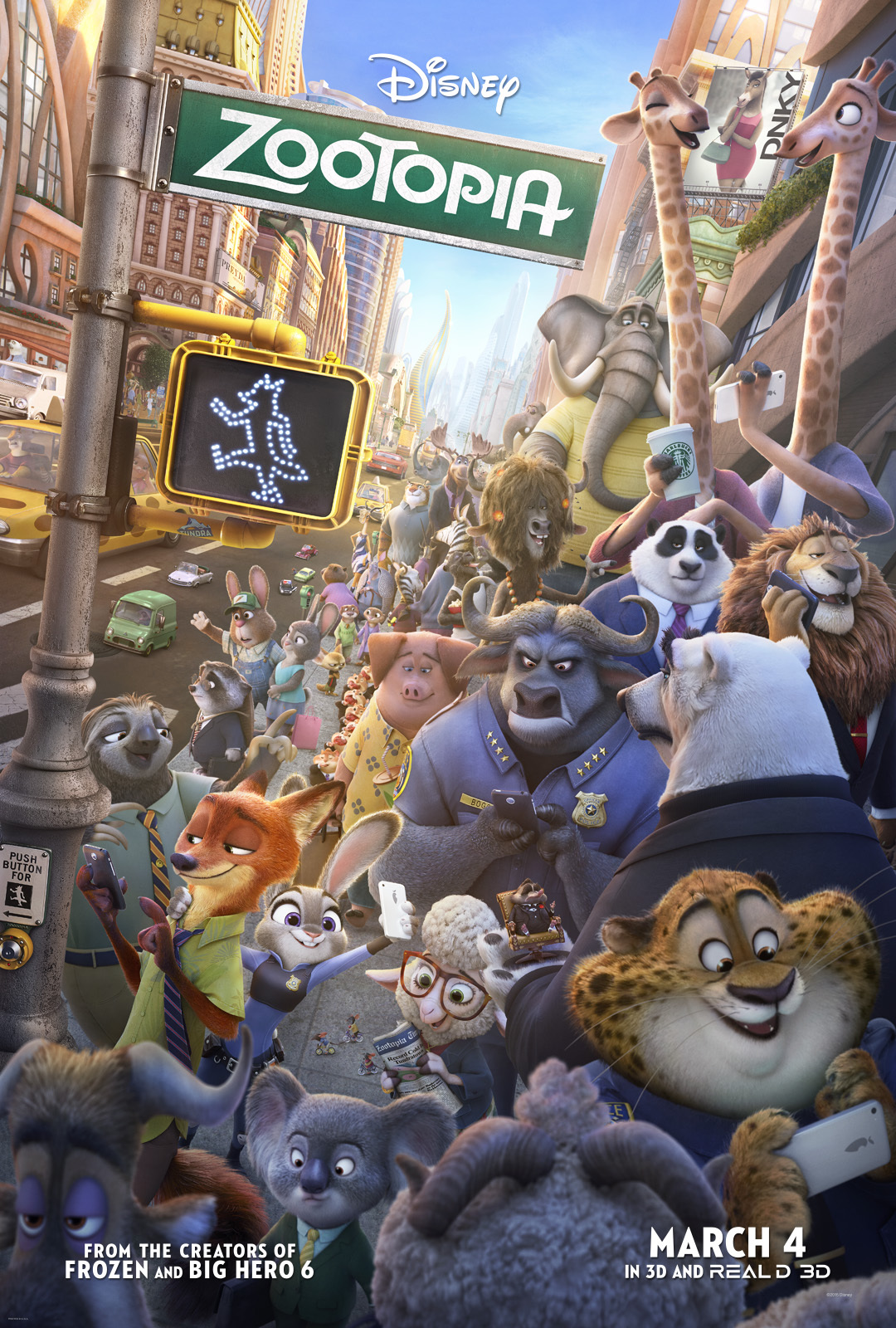 source
Everyone has a favourite animated movie at one time or another. Looking back, I think it was in the very late in my life when I went to the theater to watch anime.
Since then, I have seen famous animated films such as Ice Age, Beauty and the Beast, Shrek, and Toy Story intermittently since then, but I always remember watching it with my niece and nephew without a choice.
However, whenever I see an animated movie like this, I feel like a little bit of childhood is revived, so I feel soft.
This is 'Zootopia', one of my favourites.
Above all, the sloth in the preview was so interesting that I really wanted to see it as a movie.
What is the identity of this slow-moving sloth?
Zootopia is a utopia of animals (Zoo+Utopia), and it is a metropolis of animals living in harmony with herbivores and carnivores, making their dreams come true. It is a city with grasslands, rainforests, tundra, and even deserts.
The main characters are Judy the rabbit, a herbivore, and Nick the fox, a carnivore.
Judy wants to go to zootopia from an early age to become a police officer and keep the city safe, and eventually he becomes a cop and goes to zootopia.
Nick lives in Zootopia as a con artist who gets hurt by his preconceived notion that foxes are cunning, and grows up to be a con artist who deceives other animals to make money.
Although Judy became a cop and went to zootopia, her job given to her because of her image as a weak herbivore was to crack down on parking.
Judy, who wants to be a cop who keeps the peace in Zootopia, always gets a little bit depressed.
One day, several animals in Zootopia have gone missing, and Judy hears the chief's excuse that it is difficult to find these missing animals because there are not enough people.
So Judy and Nick find the missing animal...
However, this was not a simple disappearance case.
What's going on between predators and herbivores in a peaceful Zootopia?
And what does the phrase "the nature of all animals do not change" throughout the film mean?
Most of the movie's ending is 'and they lived happily ever after' due to the characteristics of the audience who watch animations, but the fact that there are important questions that we adults ask in the middle of the movie is also the charm of animation movies.
I think you should watch a movie like this from time to time in order to maintain my childhood, which is disappearing over and over again.
Movie Link: https://www.themoviedb.org/movie/269149-zootopia
8/10 · IMDb
98% · Rotten Tomatoes
78% · Metacritic
Thank You and Have a Great Day 😊🙏
---
Posted via proofofbrain.io
---
---