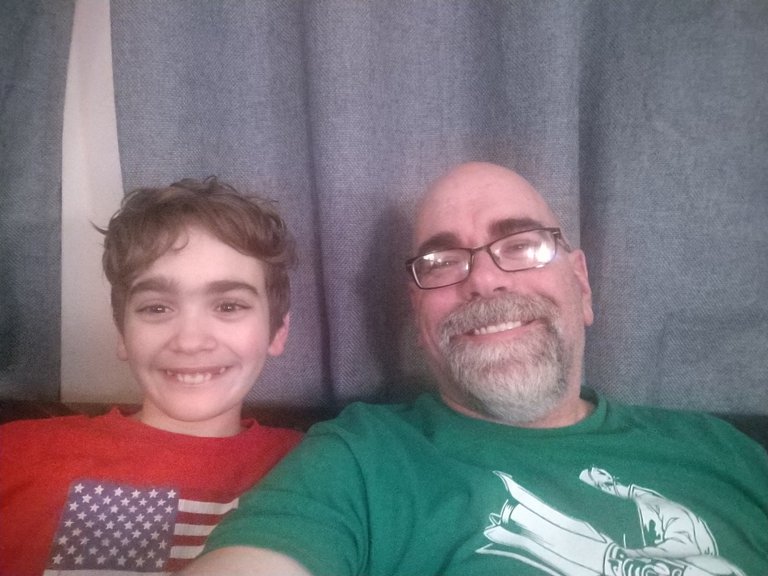 Each day that I spend 25 minutes working on my emails for my auto-responder, I reward myself by posting a selfie here on Faces of Hive community.
I have my own personal challenge ( #DoNotBreakTheChain ) that I use to make sure I am on task. So far I have been working on my auto-responder emails for 25 days in a row. Woohoo!
I am also super happy tonight because I hit 500 hive in value (and I talked about it here: )
The photo above is me and my son. We'd just recorded our dad joke of the day video. :)
I hope you enjoy the selfie.
Peace and Love,
-Rob