Starting my day with a smile and a delicious bowl, 🍒🌈 my breakfast is better than yours. 🤤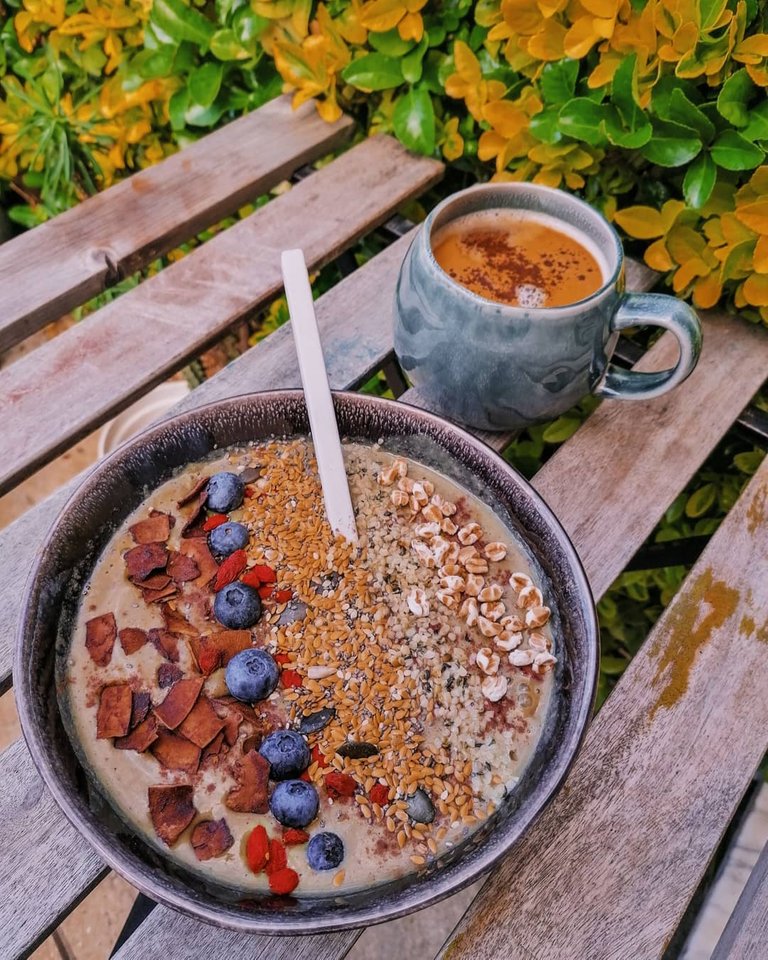 Over the years, we realized that what really matters is what we do with love, the people we touch and conquer, the peace of mind, the openness of the heart and the legacy we leave behind.
I realized the immensity of people who are part of me and of whom I am part. Those that over the years have been playing and that have also touched me. There were conversations and messages with those who hadn't spoken in a long time or with those who had just spoken. Life, my dear ones, is really the sum of the experiences that we allow ourselves to have and the conquest of who we allow to conquer us and who we allow ourselves to conquer.

Have a great Sunday! 🤗

Thank you for viewing this post. I hope you enjoyed it.
Feel free to upvote and express yourself in the comments.